Whales Sniffing Glue at JPMC
Discuss this article at the Market Flambe buffet in the Diner
Brown Swan it is, then. 

So it begins again, this time fo`real. –p01

http://ponziworld.blogspot.ca/2012/05/this-time-will-be-different.html
Begins is the operative word here, because like with Bear Stearns, this is going to take a while to play out.  A $3B loss is of course Chump Change compared to what has been dumped so far into AIG and the Black Holes that are Freddie & Fannie.  Helicopter Ben could cover $3B with a Keystroke, so if it really was just $3B we were talking about here, well, we wouldn't be talking about it.
The real problem is all the rehypothecation and counter party risk attached to this $3B, which itself is just concocted up funny money to begin with.  Why were they forced to mark it to market, when nobody has been doing that with any asset since the Dinosaurs walked the Earth?  On a THURSDAY no less, not after hours on Friday!
The answer likely would be that with all the shenanigans going on over in  Eurotrashland, one of JPMC counterparties needs to liquidate, and some of what they are wanting to liquidate is paper JPMC wrote.  If nobody else in the Shadow Banking underbelly will buy this paper at its par "value", its going to get marked to market so JPMC has no choice anymore and can't fake it.
So here is the deal. It is not really the $3B the London Whale lost at the Poker Table that is the Elephant in the Room (yes I know, Whales are Bigger than Elephants and I am mixing metaphors, but just fly with me on this one, OK?) its probably $300B of rehypothecated stuff pledged as collateral with a whole lot of Eurotrash Banksters looking to call in Markers from JPMC to cover their own losses and Margin Calls.
All of this stuff is not likely to hit in one day, though to be sure tomorrow would be a bad day for JPMC Investors to stop Sniffing Glue. LOL.  JPMC now seems set up to experience the same kind of run on the bank Bear Stearns got hit with, and Lehman after that.  So this will be the Gift that keeps on Giving here for a while before it really blows up.  When it does though, it will be a sight to behold indeed.
In this go round, first off with all the liquidity pumped into the Markets over the last quadrennium the Banksters are probably leveraged 10X times higher than the previous outrageous leveraging.  Second, their Sovereign Backstops are now all completely insolvent, having mortgaged the future tax receipts of their great-grandchildren in order to Bailout the Banksters in the last go-round in 2008.  Unless the Ferengi arrive with a fleet of Starships loaded with Gold Pressed Latinum, nobody is getting Bailed Out this time round.  The Circle Jerk of Insolvent Banks being bailed out by Insolvent Sovereigns who can only get their money by borrowing from the same Insolvent Banks has reached its Limit of Credibility.
The general sequence should see a liquidity lockup in LIBOR followed by Helicopter Ben openning the Swap Line Spigot to Full On here again, however that still won't get Banks that do not trust EACH OTHER to lend to each other.  TBTF Banks may be able to get enough liquidity directly from their CBs to keep operating, but Biznesses like Shipping will not be able to get letters of Credit and biznesses that need short term loans during cash flow shortages will not be able to get them, forcing BKs there.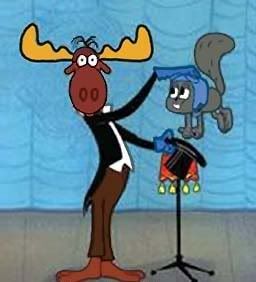 How long will it take for a complete lockup?  based on Bear Stearns a few months to a year would seem logical to assume, except the political situation is a lot worse now and the half-life of CB interventions is much shorter.  So I will go with a 2 month timeline on this before we are back into a full blown Financial Crisis.
I've underestimated many times before the ability of the CBs to find new creative bookeeping methods to keep the show going a little longer.  So it is a risk to put a timeline on this again, but really I think they are out of Rabbits to pull out of the hat.
RE