Our Exciting Future: 2016
From the keyboard of Morris Berman
Follow us on Twitter @doomstead666
Friend us on Facebook


Published on Dark Ages America on June 19, 2014
It's kind of fun, watching the American media getting all worked up about the 2016 presidential election, 2+ years in advance. As if it mattered, who was in the White House. As if the important national decisions emerged from a mouthpiece of the corporations, the banks, and the military, as opposed to originating with the corporations, the banks, and the military, themselves. And if the media are clueless, so are the American people, of course, who get very exercised over the differences between Tweedledee and Tweedledum. (One party is insane, and the other is full of shit.) Well, as I keep telling you guys, the American people aren't exactly a collection of Einsteins.

Nevertheless, I confess that I got all hot and bothered myself over the following article that just appeared on CNN: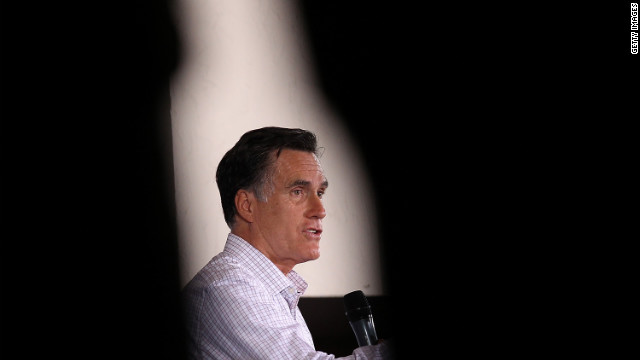 (CNN) – He's said over and over that he won't run for the White House a third time, but a new poll indicates that if Mitt Romney changed his mind and made another bid for president, he'd be the frontrunner among Republicans in the first-in-the-nation primary state of New Hampshire.

According to the Suffolk University/Boston Herald survey, which was released Thursday, 24% of Granite State Republicans and independents who lean towards the GOP say that Romney would be their first choice for their party's presidential nomination.

Among the potential 2016 GOP contenders, New Jersey Gov. Chris Christie was a distant second, at 9%, with Sen. Rand Paul of Kentucky at 8%, and former Florida Gov. Jeb Bush at 7%.

While the survey may make headlines, it's important to remember that Romney's very well known in New Hampshire. He owns a vacation home in the state, has often appeared at GOP events in New Hampshire, and was governor of neighboring Massachusetts. Romney easily won the 2012 Republican primary, but lost the state by six percentage points to President Barack Obama in the general election.

Romney on 2016: 'The answer is no'

And the 2012 GOP presidential nominee has been very clear about his 2016 intentions.

"I'm not running," Romney said Sunday on NBC's "Meet the Press," a line Romney's used in interviews every time he's asked about whether he'll make a third bid for the White House. Romney's wife, Ann, has also been adamant against another run.

"Very sorry, Mrs. Romney. We had to ask the question," Suffolk University Political Research Center Director David Paleologos joked to CNN…. Paleologos added that the results speak to "the weakness of the GOP field at this point in time."

Without Romney, Christie and Paul were tied at 11% as the first choice for the nomination among Republicans in New Hampshire, with Bush and Sen. Ted Cruz of Texas each at 8%.

The Suffolk University/Boston Herald poll was conducted June 14-15 and June 17-18, with 800 likely voters in New Hampshire questioned by telephone. The survey's overall sampling error is plus or minus 3.5 percentage points.
The fact is, I was brokenhearted, two years ago, when Mittney lost. He is my kinda guy, really: a walking haircut with nothing underneath it. America deserves no less, IMO. And what's the alternative, really? Hillary, a major yawn. What is she? A lackey of the imperial state, who knows who her friends are (the corporations, the banks, and the military). All we can expect–and she's likely to win, sad to say–is an extension of the Obama presidency; which is to say, ad hoc crisis management, to no purpose at all. She's a tedious person; every time I see that depressed, pasty face in the news, I think of 3-day-old cottage cheese.
The tragedy of Mittney is that no one really understood that he stood for absolutely nothing at all, and at this juncture in American history, when decline is the inevitable order of the day, that's a good thing. Who better to lead us into the American "future," namely nowhere, than a Nowhere Man? He keeps saying he's not a candidate anymore, but if polls have him as the GOP "frontrunner," maybe he'll reconsider. Yes, he's a moron; but Hillary is a douche bag. I know whom I'd rather have leading us into the abyss. And so it is with some fervor, I hope not entirely futile, that I feel compelled to cry out:
COME BACK, LITTLE MITTNEY! WE LOVE YOU! DON'T FAIL US IN OUR HOUR OF NEED!
©Morris Berman, 2014
Morris Berman is well known as an innovative cultural historian and social critic. He has taught at a number of universities in Europe and North America, and has held visiting endowed chairs at Incarnate Word College (San Antonio), the University of New Mexico, and Weber State University. During 1982-88 he was the Lansdowne Professor in the History of Science at the University of Victoria, British Columbia. Berman won the Governor's Writers Award for Washington State in 1990, the Rollo May Center Grant for Humanistic Studies in 1992, and the Neil Postman Award for Career Achievement in Public Intellectual Activity (from the Media Ecology Association) in 2013. He is the author of a trilogy on the evolution of human consciousness–-The Reenchantment of the World (1981), Coming to Our Senses (1989), and Wandering God: A Study in Nomadic Spirituality (2000)–and in 2000 his Twilight of American Culture was named a "Notable Book" by the New York Times Book Review.
[amazon text=www.amazon.com&template=carousel&asin=B00A323CPU, B00KSR2Z6Mz, B00JSZMC5E, B00I7J6BEU, B00D0O7AZ, B00HWGLW9I, B0015KGXR8, B0097DHRMK, B00J39MTF8, B00GO83VUI]