SNAP to RIOT 2 in #ferguson
Published
August 17, 2014
|
By
RE
Off the microphone of RE
Follow us on Twitter @doomstead666
Friend us on Facebook
Aired on the Doomstead Diner on August 17, 2014
Discuss this Rant at the Podcast Table inside the Diner
Visit Diner Soundcloud for the full archive of Collapse Cafe Podcasts and Frostbite Falls Daily Rants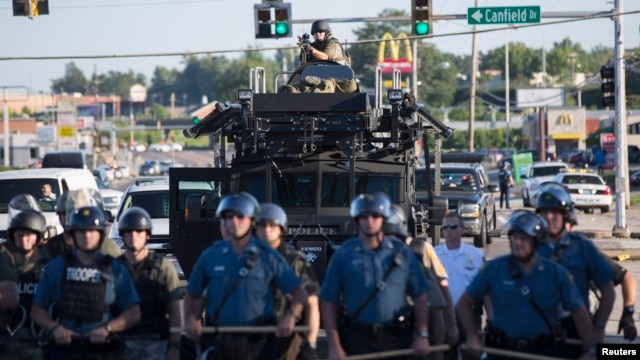 Snippet:
…Looks like I spoke a little too soon about the Ferguson Riots calming down. Practically minutes after I published, Ferguson erupted AGAIN.

This time, instead of rolling out the tanks and rpg smoke bombs and tear gas, the Gestapo backed off and let the looters ransack at will.

Now, riots themselves are not amusing, but what is really amusing is reading the commentary on Libertarian type blogs like The Burning Platform.

When the first reports and pics came out with the Gestapo in full riot gear rolling into Ferguson in Tanks wearing enough Body Armour to stop a Depleted Uranium Full Metal Jacket Armor Piercing .50 Cal BMG slug, the commentariat (and bloggers of many stripes) all went ballistic themselves about our expanding Police State and Loss of Freedoms, Militarization of the Police, etc.

In round two of the Libertarian Kabuki Theater, as the Gestapo withdraws and lets the Looters Gone Wild show roll into high gear, the SAME folks are back out there asking "Where are the fucking Cops? Why don't they get out there and start shooting these criminals?" LOL…
For the rest, LISTEN TO THE RANT!!!
Live Feed from Ferguson:

2 Responses to SNAP to RIOT 2 in #ferguson