The Crash of 2015: Vancouver! Is This It?
Off the keyboard of Thomas Lewis
Follow us on Twitter @doomstead666
Friend us on Facebook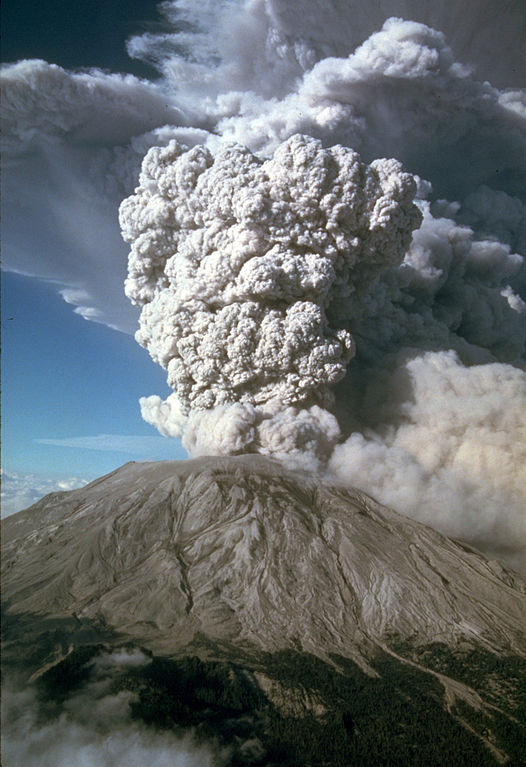 Published on the Daily Impact on July 7, 2015
Visit the New Diner News Page for Daily Updates from around the Collapse Blogosphere
---
On the last day of his life, May 18, 1980, David Johnston was probably tired of waiting for Mount St. Helens to erupt, much as some of us are sick of waiting for the global bubble economy to blow up. And he was no doubt tired, as are we, of warning people that it was going to blow. Back in March, swarms of earthquakes rising from deep in the earth indicated magma rising and caused volcanologists such as Johnston to proclaim, "It's going to blow!" It didn't. Then the mountain burped a 7,000-foot-high plume of ash. "It's going to blow," they said. It didn't. By mid-April the mountain was burping ash and steam a hundred times a day, and bulging massively toward the north. Still it didn't blow. In fact, in early May, it quieted down. It had become a tourist Mecca.
Then, on May 18, it blew. Not straight up but laterally, to the north, where Johnston was watching from the ridge of a different mountain six miles away. He had time only to grab his radio and shout to his headquarters (in Vancouver, Washington), "Vancouver! Vancouver! This is it!." Then, in less than a minute, the first pyroclastic flow — hot gases and rock, over 1,000 degrees Fahrenheit, moving at 700 miles per hour — hit him, and he was gone.
Three years later I flew over the ridge in a helicopter. What had been a verdant, forested place had been scrubbed down to bedrock, and gleamed in the sun like a skull. No trace of Johnston or his pickup truck was ever found. Thirteen years later they found a few scraps from his camping trailer.
So back to the global caldera: Now thatChina's bubble-ized stock market is in mid-crash, Europe is suffering a sudden unscheduled disassembly, America's oil-fracking miracle is imploding, Greece, Puerto Rico, Venezuela, Egypt and others are on the brink of default — now that mainstream, sober Bloomberg Businessis running a headline that says, "Good Luck Finding a Place to Hide as Global Markets Crumble" — is this it, Vancouver?
Hard to say. Like a volcano, the forces at work here are unimaginably massive and are doing most of what they do underground. We see the occasional steam vent, feel an earthquake shake our shoes now and then, but to predict when it all blows up is not possible. What is undeniable, however, is that when earthquakes swarm and magma rises and mountains burp and swell, something really big is going to happen.
What actually triggered the Mount St. Helens eruption was a landslide that slightly reduced the thickness of a portion of the north face, and hence its ability to resist the pressure building behind it. And that was it, Vancouver.
Three really big takeaways here:
When natural laws ordain that something is going to happen, such as the big San Andreas earthquake or the eruption of the Yellowstone caldera or the crash of an overheated stock market, the likelihood of its happening is not diminished by the passage of time or by the number of false alarms. To the contrary; the longer the wait, the bigger the bang.
It's not just that we don't know when it's going to happen — it is unknowable. We'd rather discuss our own death than even admit that anything in the age of smartphones is unknowable, but we really need to take it into account. What we cannot know can really hurt us.
When you've been warned, and you've seen and heard and felt the precursors — get more than six miles away. Remember David Johnston.
---
Thomas Lewis is a nationally recognized and reviewed author of six books, a broadcaster, public speaker and advocate of sustainable living. He also is Editor of The Daily Impact website, and former artist-in-residence at Frostburg State University. He has written several books about collapse issues, including Brace for Impact and Tribulation. Learn more about them here.