End of More: Interview with Norman Pagett
Published
July 22, 2015
|
By
RE
Off the microphone of RE
Follow us on Twitter @doomstead666
Friend us on Facebook
Aired on the Doomstead Diner on July 22, 2015
Visit the New Diner News Page for Daily Updates from around the Collapse Blogosphere
Get the End of More on Amazon.com
Discuss this article at the Podcast Table inside the Diner
Recently, we had the opportunity to talk with Norman Pagett, one of the Authors of the End of More, and excellent Primer for people new to the world of Industrial Civilization Collapse and Population Overshoot. Norman resides in Shropshire, England, right at the heart of where the Industrial Revolution began in the early 1700s with the invention of the Steam Engine, and its early application in pumping the water out of Coal Mines.
In this first part of our discussions with Norman, we go over the early history of the Industrial Revolution and its expansion in the early years.
Much more to come in future episodes. We have a few hours of collapse chat still to wade through and edit here. Meanwhile, enjoy our Collapse analysis of the day here on the Doomstead Diner.
RE
Snippet: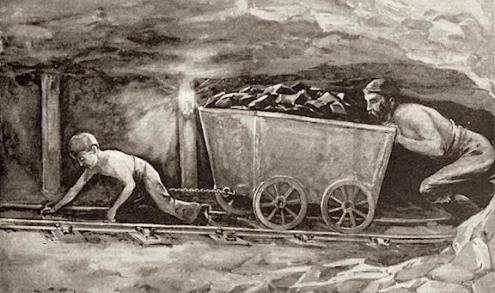 RE: …I don't know how much do you followed any of the old Dickens stories about the dirty state of London back in the early nineteenth century as a result of coal burning?
Norman: Yes I do. In fact two things which expanded London and other cities as well because all of them was the go to transport that's rail transport and the output of sewage, because if you've got a city with a million people in it you've got an awful lot of sewage and you've got to get rid of it, and the only way you can get rid of it was building a sewage system which could only be built with bricks, and the heat needed in vast quantities could only came from coal. So coal firms were about sixty or seventy miles from London where the bricks were fired and they had to be transported into the city by train, and then from that they use the six million bricks to build the London sewage system, which was then pumped out from the London Centre right to the estuary on the North Sea, and then the big engines out there which pumped the sewage into the sea and was just discharged and got rid of . Now again you're talking not just about pumping the water out of the coal mines you're talking about pumping water into the city fresh water in some way and then taking sewage and pumping it out of the city. So those two processes then enable cities to start growing to much larger sizes than they had ever before and so that was a prrocess there that allowed the sytem to take off…
For the rest, LISTEN TO THE INTERVIEW!!!