Industry Kills & The Columbo Gambit
Off the keyboard of Thomas Lewis
Follow us on Twitter @doomstead666
Friend us on Facebook
Published on The Daily Impact May 1 & May 3, 2017
Discuss these articles at the Kitchen Sink inside the Diner
Podcast: Play in new window | Download
When a practice arises that is detrimental to the profits of industry — you know, any practice that helps to heal the planet and its human occupiers — industry has a long-practiced, graduated response. First it ignores, then it attacks, and if all else fails it co-opts, and having co-opted, advertises heavily.
Organic farming, for example, was first ignored as a fad, then derided as "no way to feed the world," then co-opted. Now every other box and package in any supermarket, including cow milk and chicken parts, bears the label "organic." And by this stage, you know it's a lie. When asked if he would seek federal certification as an organic grower (federal certification follows industrialization, as the flies the garbage) Joel Salatin famously replied that he would never lower his standards that much.
Another example: Do you remember what happened to the first mass produced electric car, General Motors's EV1, when the idea was first recognized by industry back in the 1990s? Yeah, me neither, and I drove one.
And so we come to renewable energy, despised and derided by industry for years, until some bean counter measured the market and realized there was real money involved. All they had to do was scale that puppy up, which is what industry does first and best, and pretty soon you would have something worth doing.
(I got schooled in this when I went to BP Solar's ginormous solar panel factory in Maryland some years ago seeking support for a seminar on sustainable living. You could have cut the disdain with a knife. We aren't interested in selling solar panels one at a time, I was told. We're interested in the big projects. They did a few, and then BP departed from the business and the factory closed.)
Others persisted, however, and now we have blizzards of news stories about the declining cost of (industrial scale) solar power, its increasing contribution to the power supply of (insert name of state or country here) and isn't that great for the planet. Well, no.
Much of this industrial solar power comes from the (artfully labelled) solar "farms" that BP Solar loved so much. As Fortune Magazine swooned last fall, "almost 14 gigawatts of solar panels could be installed in the U.S. by the end of 2016, and over 70% of that will come from what they call "utility-scale" solar farms. These solar farms generate energy using thousands—or even—millions of panels, often piping energy long distances to residents and companies to use to power homes and offices."
The first problem, from the point of view of the earth, is the installation of those thousand or millions of solar panels in a remote California desert, where many of them have been located. The road in is a major disruption of the fragile ecosystem, as are the hundreds of acres of bulldozed and trampled land. Then there's the small city, first for construction crews, then for tenders, with its water-supply and sewage-disposal needs.
Then there's that "piping" that Fortune referred to. The construction of massive power lines connecting the "farm" to the grid. With all this massive expense, how could the cost of solar keep going down? Well, the 30% federal tax credit for investment in solar power is a major factor. (Federal subsidies follow industrialization as the flies….well, you know.)
Even more beloved of industry are the vastly more complicated — and of course expensive — concentrated solar plants. These plants used focused sunlight to boil water, generating electricity with the steam. The first known review of how six of these mega-projects are doing finds them to be plagued by breakdowns, operating far below advertised expectations, and consuming far more natural gas (they have to jump-start the systems every morning) than predicted. Despite their enormous expense (thank you, tax credits) they are only slight improvements on your standard gas burning power plant.
Like wind "farms," solar "farms" are a hideous industrial hybrid that transformed a mildly hopeful prospect for a cleaner way to get energy, into a world-destroying cash cow. The only way renewable energy can make a significant contribution to what's left of the planet's health, and that of its occupants, is if the energy is distributed — that is, made where it's used. (I'm leaving aside, for this discussion, the whole knotty question of the impact of manufacturing any solar panels or wind turbines, on any scale.)
There's no solution for this, of course, except the solutions you and I can implement in our households or farms. Thinking outside the boxes built by industry and maintained by industrial might will be possible only after the boxes have collapsed under their own weight.
Podcast: Play in new window | Download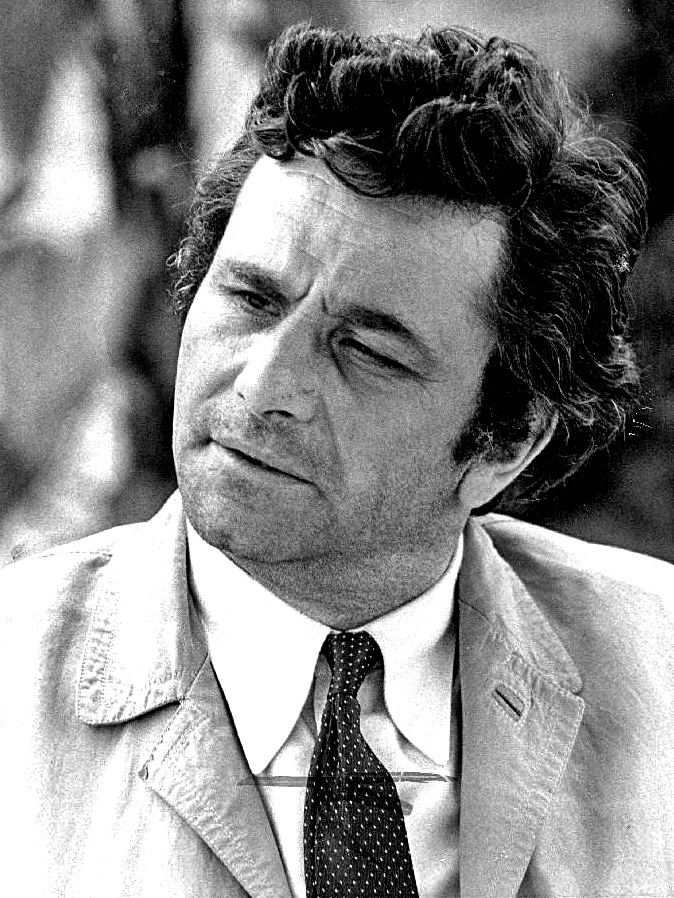 The TV detective Columbo had a favorite ploy: he would allow his suspect to seem to outwit him, and then, as he was shambling out the door in apparent defeat, he would turn and say, "Oh, just one more thing." And that question would crack the case like a hatchet applied to a year-old egg.
I highly recommend yielding the hatchet of "one more question" as we wend our way through the age of fake news and truthy information. In many cases, the suspect's prepared answers all indicate innocence, truth and utter reliability, until we can think of that "one more question" that reverses the magnetic field and exposes the guilt.
A recent, pretty spectacular example: The suspect says he has discovered a worm that eats plastic, so all we have to do is cultivate the worm, set billions of them to work, and we can continue, guilt-free, to litter the planet with water bottles. Almost out the door to buy a case of water, we think to ask: wait, worms are larvae, what does the moth eat? Guilty response: the moths eat beeswax, and any significant increase in their numbers would doom bees and thus humanity. Hmmm.
A personal example: I had a conversation with a doctor associated with leading-edge research into the genetic origins of a certain neurological disease. The suspect answered all the questions deftly as he built the case that genetic research — and very expensive genetic tests on patients — offered great hope for future treatment. (And thus, of course, was worth the millions of dollars being appropriated to study the issue.) All went well until someone — okay, it was me — said "One more thing. If I spend the money, and the test says that I have the gene, does that mean that I will certainly get the disease?" Answer: No. "If I don't have the gene, does that mean I definitely won't get the disease?" Answer: No. Hmmm.
A humdrum, well-worn example: Suspect John McCain, on national TV on Sunday, said that nuclear power is the cleanest way in the world to generate electricity. His prepared answers to the follow-up questions made the case that America and the world need more nuclear power plants. The "one more thing" that nobody asked was, "If you include the problem of the expended fuel, which will be dangerously radioactive for thousands of years, would it still be the cleanest in the world?" Answer: Hell, no.
A true crime example: two years ago in Waller County, Texas, a pretty young black woman was roughed up by a state trooper who stopped her for a traffic violation. She was charged with assaulting a police officer — a charge not supported by bystander accounts and phone videos — and jailed. Three days later she was found hanged in her cell. What was her initial traffic offense? Changing lanes without signalling. Almost no one asked the one more thing that reverses the polarity of this case, but someone did: "Why did she change lanes?" Answer: to get out of the way of the trooper, who had executed a high speed U-turn to come up behind her. She assumed he was on a call and tried to get out of his way. Hmmm. (The trooper was indicted for perjury and fired; the county lost a wrongful-death lawsuit and paid the family big bucks.)
An energy example: The relentlessly happy corporate media are full of stories about the oil and gas industries roaring back after a brief (okay, maybe it's three years now) price setback. The suspect goes on and on about the rising number of wells drilling for gas (for example), which has in fact doubled since last fall. Wow, that means new confidence and recovery of the markets and happy days are here again, right? Well, one more thing — what about production? Funny you should ask. In the Marcellus shale formation, for example, they are getting about half the gas they produced a year ago. Hmmm.
No matter how many factoids are lined up for us to drive us to a certain conclusion, it is often the case that just one more fact — one more question asked, one more website consulted, one more story read all the way to the end — may reverse the polarity of true and false, right and wrong, good and evil. We must always go for that one more thing.
Thanks, Columbo.