Boondocking the Last Great Frontier: Day 1
Follow us on Twitter @doomstead666
Friend us on Facebook
Published on The Doomstead Diner July 16, 2017
Discuss this article at the Doomsteading Table inside the Diner
I am now off on the Great Boondocking Adventure!
As I mentioned in the introduction to this series, I will be starting the adventure by Boondocking the Wasilla Walmart. The Wasilla Wally World is very friendly to RVers in the Tourista Season, they spend a LOT of money on supplies offered at Low, Low Prices Every Day by the Walton family. Nobody bothers you if you overnight in the Walmart parking lot in Wasilla, not Walmart staff and not the Gestapo either. However, it's really bare bones, because this Walmart is not open 24/7, it shuts down at 11PM which means no access to bathrooms until they reopen at 7AM. For me that is a significant downside, because when Nature Calls, I need to hit a bathroom PDQ. However, I have this covered with an emergency Piss Jar and emergency Shit Bucket, both of which I prefer to use outside the van, but can use inside if necessary as you probably want to do in a Walmart parking lot, although at 2AM nobody is around to see you relieving yourself of your biological waste.
Even though Wally World is going to be the property I borrow for the night from the Walton family that "owns" this patch of the Earth, I am NOT going to spend all day sitting on my ass in their parking lot! This is only where I plan to spend the night sleeping in SaVANnah. I will be using a few other parking lots through the day as I fill it up with things to do with my Unemployed & Crippled Self. Time spent in these lots may run from 1 hour to as much as 8, depending on what there is to do with myself that is close enough to that parking lot I don't need to move SaVANnah. I have a very good range there, because my Ewz electric scooter will cover a good 15 miles on a single charge, although usually I will cruise around no more than about 5 miles from where SaVANnah is parked. For the Uncrippled out there, you could do the same thing with a Bicycle. You should have some good means of local transportation to use in conjunction with your Stealth Van. It saves you a LOT on burning gas moving around a neighborhood.
I woke up early in the morning (4AM) to begin the adventure. The Scenario is this (Semi-fictional. The scenario set up is mostly fiction, although it parallels my own experience in becoming disabled. The rest of the day is non-fiction.):
I was a Tree Surgeon making $50K/year 6 months ago, but then I fell out of one of the trees I was pruning branches on and broke both arms in multiple places. Many screws were put in and recovery time was estimated by the orthopedist Pro from Dover to be 3-6 months. The costs of the operations were enormous as the Criminal Racketeers in the Medical Profession took their Vigorish. I couldn't get Unemployment Insurance because I wasn't able to take a job while healing. Applying for SS Disability, I couldn't get that for a minimum of 5 months after the injury, and unless approved on the first round before appeals, it could take 2 years or maybe never. On the first try, only 40% are approved. Second Try, another 40%. 20% get left Twisting in the Wind.
My Workman's Compensation case against my Tree Surgery Employer would also take over a year to work out, and drive a huge rift between me and the old employer as I pursued the case. Even after I recovered, there was no way he was going to re-hire me, and besides shortly after I fell he replaced me with a cheaper young Chainsaw Jockey, recently immigrated from Nicaragua. There would be no job waiting for me when I finally recovered. I was among the fortunate and got my SS Disability bennies after 7 months.
I was fortunate because I was a Doomer and regularly read the Doomstead Diner. Although I didn't have much savings, I had some, enough for 2 months of my usual bills. However, I STOPPED paying all bills immediately! I knew this meant I would be evicted, so I got prepped for that if/when it happened and I didn't get a new source of income. I sold my 3 year old Dodge Ram Pickup and bought a 1999 Ford Raised Roof Conversion Van. I sold my furniture in Garage Sales for 2 months until I was rid of almost everything. I leased a Storage Unit for $40/mo a couple of miles from my McMansion, soon to be repoed by the Bank. After all was said and done, I had a couple of thousand FRN digibits left in the bank and a paid off 1999 Ford Conversion Van, I named SaVANnah. I had no debt at all after I finished selling off everything and dumping the remaining debt on the McMansion on the Banksters with the Jingle Mail.
I left early in the morning the Sherrif was due to arrive, with the keys to the McMansion taped to the front door as Jingle Mail. Since Alaska is a non-recourse mortgage state, the banksters were SOL despite the fact I was 3 months behind on mortgage payments and the property was underwater, having lost value since I bought it at the top of the market when I moved up here in 2006, right before the 2008 financial crash.
Heading out in the morning from my old McMansion at the bright and early time of 5AM, I headed over to the Alaska Club, a fitness gym where I invested in a Gold Membership costing me $93/mo. The gym is open 5:00AM to 10PM every day except for a few holidays, and I am welcome there anytime between these hours with my Photo ID Card, plus pretty safe to park in their lot an hour or two before or after if I want to. I go for a swim in the pool as part of my rehab exercises for my broken arms, then I take a Sauna and a Steam Bath prior to taking a shower and shaving and dressing for the day. I now look like a respectable member of society, not a smelly and decrepit Homeless Person. I spend about 2 hours doing these tasks at the Alaska Club, then about another hour online utilizing their FREE Wi-Fi and doing early morning Admining tasks on the Diner.
Once done with my morning rehab exercise, sauna, steam and shower and surfing the net after around 3 hours at 8:30 AM, I drive SaVANnnah from the Alaska Club a short distance away to a Mini-Strip Mall location which has a lot of great spots to spend the day, with FREE Wi-Fi! First I drop in to Kalahdi Brothers Coffee Shop, arriving there almost 9AM. I order myself a 12 oz Sludge with 2 shots of Espresso, an expensive coffee drink @ $3 but it sure does light you up! lol. I plug in both my laptop and one of my 10AH 12V Batts for a recharge while I surf the web for Doom and admin the Diner. I spend almost 2 hours there from 9-11, refilling my coffee cup with FREE refills of plain coffee of the day, which at Kalahdi Brothers is still pretty strong coffee even without the X-tra shots of Espresso. I am now pretty wired on caffeine. lol.
I leave SaVANnah in the parking lot of the Strip Mall, and drive less than 1/2 mile on my Ewz to the brand spanking new Wasilla Library, which will be my Home Base for many hours on many days. They let me drive my Ewz right into the library since I am a Cripple, and I park myself at a nice desk and set up my laptop and batt arrangement and plug in again. Now the laptop, the 10 AH Batt and the Ewz are all being charged up. I am scarfing up FREE electricity everywhere! A few more messages and emails have rolled in on the Diner and my Email which I respond to and then do some work editing some of the videos I made in the last week on the issue of staying WARM and HEATING your van when it gets cold, so you don't end up Freezing to Death parked in your Van on the Streets of Palmer, Alaska in the winter. (These Videos will be Coming Soon to a Laptop Near You here on the Doomstead Diner. Tune in to see the How-to-do -it video manual on Boondocking Techniques).
Getting burned out now on my Internet Collapse habit, I shut off the laptop and go to the shelves of the latest Research Journals and pull out one on First Nations people history & archaeology, one of my favorite topics. I read this journal issue cover to cover, taking me about an hour. Then I go look for a book on the collapse of the Roman Empire I haven't already read, and spend another hour reading that.
It's now the late afternoon and I haven't eaten anything all day, the only things I have ingested so far are Kalahdi Brothers Coffee and most of a bottle of water. I'm not hungry (I never am these days and find eating a chore), but I know I have to eat if I am to keep living and take some Vitamins too! So I pack up the laptop, unplug from Library power and get back on the Ewz for the short trip back to the Strip Mall parking lot where SaVANnah has been patiently waiting for me to return all day. I head into Carr's Grocery, the local Alaska affiliate of the Safeway chain and hit the hot Deli Counter for a Smoked Kielbasa Sausage, which costs me $2. I go over to the tables they have there to consume the food you buy, and once again pull out my Laptop to check the Diner on their FREE Wi-Fi, and a few new posts have come in, a couple of which are on topics of interest to me so I chip in my 2 cents on them. I eat my Smoked Kielbasa at a leisurely pace, because I don't really enjoy eating it, it's just a chore I know I need to do and then I take a few vitamin pills after finishing it. The whole time at Carr's grocery and deli is about 2 more hours, and it is getting to be close to 6PM or so.
I cruise out of Carr's on the Ewz over to SaVANnah in the parking lot, and get the Ewz loaded back into her, which is something of a chore despite the fact I have a ramp arrangement for this set up now. I am working on getting a more Custom Arrangement for this set up with a local welder I know, hopefully to get done in the next month. He's pretty bizzy this time of year. Leaving the parking lot at Carr's/Kalahdi Brothers, I drive over to a different location of the Alaska Club in Wasilla and spend another hour with a quick Sauna and utilizing their FREE Wi-Fi again. Now it is getting late after a fairly long day with no Naps, and it is time to retire for the night. I point SaVANnah in the direction of the Walmart parking lot, about 3 miles away.
Upon arrival at Walmart, many other Summer RV Touristas are populating the edge of the parking lot, where they all get their spots if early enough in the day. There is still room for me on the edge with them since my rig is so small, and I do a little NY Shity style parallel parking and wedge myself between a Big Ass Diesel Pusher and another retiree with a fucking HUGE 5th wheel arrangement I swear was nearly as long as my fucking Tractor-Trailer with 22' of Tractor and 53' of trailer. His tow vehicle was a Ford 350 pickup, itself a monster size vehicle, forget the fucking trailer. Fucking FLORIDA plates on this rig! I met him and his wife the following morning, and he was older than me, I am guessing late 60s/early 70s there, but he was in a good deal better health than me. He was a retired NY Shity cop, and we exchanged some NY Shity stories and he invited me in to have a look at his trailer. This one had not 1, not 2 but THREE slide outs! Forget raising a family in this behemoth, you could house an entire TRIBE in there! lol. He was heading up for Denali National Park to spend a month there and we exchanged phone numbers and email addys and he invited me to join him at his campsite, but I don't think I will be able to fit a trip to Denali into my schedule while he is there.
Anyhow, my Boondock level Van did squeeze in easily between the Monster Rigs, and even if it did not I could have just plopped into one of the regular parking spots with all the other Carz.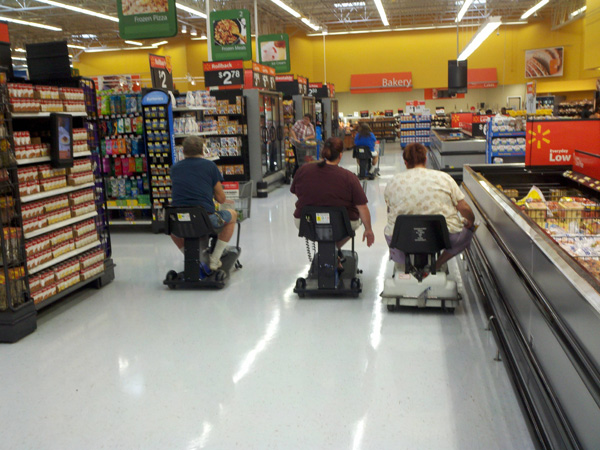 Once parked, it is still fairly early, Walmart has not closed up shop for the night yet. I head into Wally's to make a visit to the toilet and hopefully rid myself of internal waste so I don't have a middle of the night emergency. In this case, I was successful. I also bought a bunch of Bananas for $2 and ate one of them before going to sleep. I also spent some time cruising the aisles on one of the electric Go-Karts for Cripples, looking at preps to decide on stuff I don't have yet that might prove useful. I didn't find anything on this shopping expedition though to buy. I have pretty much exhausted what is available at the typical Walmart in my Prep runs since 2008. These days, a shopping expedition at Home Depot or Lowes for hardware of various types is much more productive.
Now it's getting quite late, around 9-10 PM and I head back out to SaVANnah to pack it in for the night, although I connect up to the internet via the 4G Network on my smart phone to make a last check on the Diner for the night, but there is nothing all that new in the last couple of hours to make a comment on. I check Google Newz for any late breaking Collapse Newz, but nothing new there either except for further buffonery from the Trumpovetsky crowd currently running the FSoA criminal racket, so I crawl into the sleeping bag in the bunk for the night. The temps are a little cool for summer at night, in the low 50sF, but this is not too cold for sleeping with no heat if you have a sleeping bag good to 40 Below, which I have. I snooze peacefully, quite late into the morning actually for Boondocking since nobody bugs you in a Walmart parking lot, at least up here in Wasilla. If you are in a less friendly Boondocking parking lot, usually you want to be out of there by 5-6 AM. I got up around 9AM and headed into Walmart to do a little cleanup with a sponge bath in the big toilet stall for Cripples and shaved with my electric rechargeable Phillips shaver back in the van. Then back on the road for another day of Boondocking.
Now we have to tally expenses for today's Van Dwelling existence. First I will define the terms.
Rent: My rent is the cost of my 24/7 storage unit per month divided by 30 days + the cost of my gym membership at the Alaska Club + cost of Insurance on the van to keep it legal + the cost of my UPS 24/7 accessible Mailbox, $300/year or about $0.90 a day.. The storage unit costs $40/mo, so that is $1.33/day, call it $1.50 to account for months with 31 days. My gym membership costs $93/mo for $3.10/day. Insurance for the Van is $1000/year divided by 365 days for $2.75 (this actually includes other vehicles I have, it would be lower if I just had the van). I don't have a registration fee for the van anymore because it is old enough to qualify for Permanent Registration here on the Last Great Frontier and there is no yearly Inspection required either. Total rent when Boondocking and not buying a for pay campsite is $8.25/day.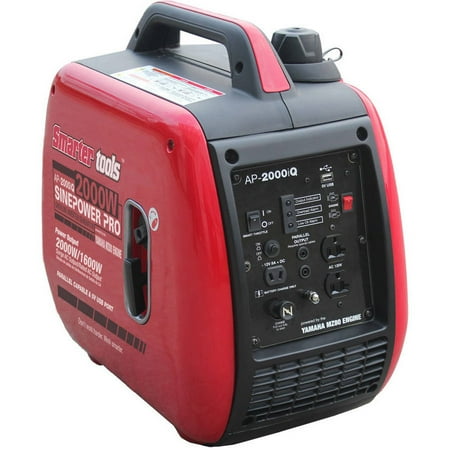 Electricity: The only time I would be calculating an electricity cost is if I run my generator. I don't expect to have to do that this week at all. I will generate or collect most of the electricity from the van alternator, and any electricity in spots I can plug into grid power like the library and coffee shop.
Heat: Heat cost is what I use any day in candles, kerosene or propane to warm up SaVANnah while not running the engine. I may have to use some this week, but the first night was pretty tolerable even before getting in the sleeping bag. Obviously, winter time would require more than it does now in the summer, but I seriously doubt at any temp it will cost me more than $2/day to heat this space to my comfort zone of 60sF. I will explain more of this in my upcoming video series on Heating on the Doomstead Diner You Tube channel
Communications: This is my monthly phone bill including wireless 4G divided by 30 days. $75/mo, $2.50/day
Food: What I spend at the grocery store or in restaurants.
Gasoline: Whatever I use either driving around or idling the van to stay warm or generate electricity. To be calculated at the end of the week and divided by 7 days for a daily average. It probably would be somewhat higher in the winter than in the summer, but all we can get for now is the summertime average.
For today's expenses:
Rent: $8.25
Electricity: $0
Heat: $0
Communications: $2.50
Food: $7.00
Gasoline: To be calculated at the end of the week
Current Total: $16.85
After I finish today's excursions, my Boondocking location will be one of the "Public Access" areas we have here on the Last Great Frontier. Much nicer scenery than a Walmart parking lot, but absolutely ZERO in terms of facilities, no bathrooms, nada. Day 2 log will be Coming Soon to a Laptop Near You here on the Doomstead Diner. Also be sure to tune in to the Diner for the upcoming I Spy Doom Video series on STAYING WARM when your environment for Boondocking starts to get COLD in the Winter!
Note: I did most of the photography for this adventure either before or after it, not during it. So the pics used to illustrate are not always precise illustrations of the exact moment. Setting up to get good shots itself is time consuming, and I did not want to have to do that while actually "living the life". A few in this series will be live shots though, as I do carry around my El Cheapo Samsung WB-250 most of the time, and it still works most of the time too.
4 Responses to Boondocking the Last Great Frontier: Day 1