Agnostic Druid Buddhist Trucker Musings
Off the keyboard of Lucid Dreams
Follow us on Twitter @doomstead666
Friend us on Facebook
Published on The Doomstead Diner September 27, 2017
Discuss this article at the Kitchen Sink inside the Diner
While playing shakuhachi flute in my third story hotel room in Gary Indiana, I look outside the window to see what could easily be a confusing dream. Mostly what I see is broken down industrial situations. Industrial yards with tires stacked to the sky, 53' van trailers parked en mass, a polluted river, and a patch of some type of tall, bamboo looking, perennial grass that's in seed and blowing with the wind tucked into the middle of it all somehow. Amidst the industrial ugliness, the weedy grass catches all of my attention. It's beautiful blowing in the wind. It's wild and natural. It represents the unending ability of life to heal what we have done to the land and our environment. It is patient, virile, and unceasing. I blow into my bamboo flute, a flute made of grass, and I watch the weeds blow to the tune of natures unending endurance. I'm inside of a literal box constructed by my civilization, and I'm here by my own supposed free will. Once again I'm in compliance and willingly submitting to the assimilation that has us all marching to a likely dystopian destruction. I'm reminded of the time, days after 9/11, when I was staring out at the Arabian Sea from the U.S.S. Carl Vinson on a smoke break. I was living in a prison due to my own willing participation. It was a prison that makes this way of life a possibility. It was the beginning of the war in Afghanistan. It was Merika's first response to the terrorism that took down the twin towers in New York city. It was dark outside, as I stared at the ocean, as we steamed around in the middle of the Arabian sea dropping bombs and firing missiles at a nomadic peoples who mostly had no idea why.

Now, 16 years later, I'm half way through a 4 week truck driving school. 25% of my days are spent either backing the truck and trailer on the range, or driving on the road. The other 75% is spent waiting for my turn to back on the range or drive the truck on the road. I've got another week and some change before I test for the CDL. At this point I'm pretty confident that I could pass the remaining skills test and acquire the CDL, but the remaining practice will help me be even more confident come test day. After I get the CDL I'll have a few days of load securement training. This training is required because I will be pulling a flatbed trailer. After that it will be approximately three weeks over the road with a trainer, a driving test at headquarters, and then I get assigned to a truck and hit the road to make the big bucks, and once again I'm supporting this Merikan way of life.
The big bucks being approximately 40-50k for the first year depending on my performance and freight availability. In the worst case I will make more money than I have ever made before. In my final year with EMS, after eight years on an ambulance working as an EMT, I made 29k. That is also about what I made while in the Navy working as a nuclear engineer on an aircraft carrier. The best I could do on my own, running a landscaping business, was 28k. Have I made the right decision coming here to Indiana to acquire a CDL and drive a truck for a living? Clearly, if my financial life is to be the yard stick by which the decision is measured, I have made the right decision (do people even use yard sticks any longer?). Worst case I make 10k more next year then I've ever made in a year. In the best case I make 20k more. Of course this worst/best case scenario depends on BAU's continuance. Are finances finally what life in our modern civilization is all about? Unfortunately, depending on how you look at this situation, I may end up much worse off by trying to get more money…for my family of course. I could care less about money or acquiring things. I'm doing this to provide for my wife and two sons because that is what a husband and father must first do in our modern society.

To demonstrate how completely insane my choices are, I'm going to break my previous financial situation down. My previous financial situation was the product of a strategy I was employing in an attempt to leave the Matrix behind. I'll quickly recap that strategy and some of the events and insights which lead up to it, and then I'll explain what went wrong and how I came to abandon that strategy to end up here in Gary Indiana training to end up as an Agnostic Druid Buddhist Trucker. Much like the civilization I'm a product of, I am the unadulterated embodiment of paradox.

In 2011 I came to the end of my EMT rope. I burned out dealing with body decomposition, dead babies, bodily fluids, communicable diseases, psychotics, crack heads, psychotic crack heads, federal government meddling, and big wealth care corporate bullshit. I endured all of that so that I couldn't afford my meager home owner lifestyle. I had just become a father the year before, and my wife's business had gone down the crapper in the aftermath of 2008. Due to new government standards which pertained to EMT certification, I was going to be getting demoted from EMT Intermediate to EMT basic, and that meant I'd be loosing the ability to perform skills I had mastered to help save an occasional life.
I had been collapse aware for about 4 years. In the aftermath of the 2008 fiasco, it looked as though our society was living on borrowed time. It looked to me like BAU's days were rapidly coming to an end. I had been gardening organically since 2007, and I was ready to take it up a notch with respect to preparing for the collapse of industrial civilization. Permaculture had pinged on my radar as the best possible solution, and there was nothing I knew of which seemed more important with respect to the future. I had tried a fukitol regimen in an attempt to keep my job and sanity in tact, and it had failed. I was dizzy with the centripetal force brought on by societal expectations within the BAU cage on the one hand, and the cognitive dissonance that attempting to push against that force was causing on the other. I was literally within days of self destructing in a violent outburst directed towards the corporate BAU normality trap I was in. What was the point in continuing to fight for a place in a civilization that was doomed? I had day visions of destroying my ambulance in a fit of rage. My time as an EMT had come to an end, but I had a wife and a baby and a mortgage.

Just before my likely self destruction, another option was presented to me. My wife's aunt offered us a home. We could live with her rent free, and I would be free to pursue permaculture training. I would have 1.6 acres of land at my disposal, with the possibility of 8 more acres to create a permaculture haven on. The timing could not have been better. This was a viable escape from the Matrix…I thought. I had met my wife's aunt once or twice in the past years during the holidays, but I new nothing of her. I won't go into the specifics of the following five years. For those who are reading this and do not know that story, it's documented at my blog Epiphany Now under the title of the Whoville Chronicles. The idea was to "collapse now and avoid the rush." It was a way to get out from beneath the crushing weight of a mortgage and the litany of BAU responsibilities. Living with family seemed to me to be the wave of the future. As BAU continued on it's downward trajectory, and as my personal economics continued on it's steep decline, I gathered that evading the responsibilities that come with a home and all that's entailed in maintaining one could possibly be a good idea. As it turns out it was not a good idea. I was escaping one trap to jump right into another one. There is no escape from BAU for a family man. For those who know my story, you know the wild ride I got onto with my "escape from the Matrix." I woke up from one nightmare to fall back asleep into another one.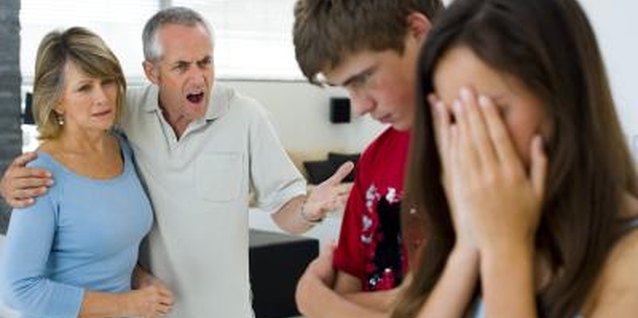 Ironically, while I was working as a medic, I learned that in most cases it's family that one needs to worry about most. Family will mess you up faster than strangers will. Family is not a choice we make because we are born into it, and in this country there's a very good chance that your family will be dysfunctional due to the insane arrangement society has proffered to us. We have made an unnatural world that comes complete with unnatural stresses. A healthy psyche buckles under the weight, and psychological abuse abounds from generation to generation. We have inherited a cycle of abuse and depression that is perpetuated from generation to generation. Escaping the resultant psychotic normality can become next to impossible, and the majority become assimilated. The majority fight off this unnatural state of affairs with cheap beer, fukitol, cigarettes, television, illegal drugs, and fast genetically modified convenience "food." Each year our personal and collective cancers grow bigger.

Practicing permaculture on land that belongs to someone else sounds like a good choice, but it's mostly not. Permaculture is anti-BAU. Permaculture is about sustainability and relationships. It's about providing for our own needs by engaging with nature via sustainable pathways that result in food, fuel, fiber, and medicine. It's about being good stewards to the land that sustains us. It's about creating a culture that will work when petroleum energy is no longer available. Many concessions must be met in the interim from now to that future. It requires community, but we are all too busy working to pay bills to have time for community. Rent, utilities, car payments, car and medical insurance, food, clothing, gas, entertainment to dull the pain, and our money and time is all spent.
I've looked for a way out of this conundrum that's brought on and required by the system. We have a "home owner society" as W put it! We have to put a roof over our children's heads, and we have to provide them with medical insurance, food, clothing, and money for extra curricular activities. We want the best for our children, and so we must play the game to get that. There are no wild lands left to escape to. There is no longer a manifest destiny awaiting us to the west. The only freedom left is a virtual one, and so we pay for the internet and the fictions therein. The majority kid themselves waiting on the singularity, and in the meantime they accept new electronic gizmos that interact with the cloud the same as the gizmo before. We're all waiting for Godot to show up and take us to the promised virtual heaven, and this while we no longer believe in the soul or a non-digital afterlife.

Meanwhile the apocalypse manages to stay just around the corner. Year after year, prophecy after prophecy, and somehow it never manages to arrive. This fact doesn't stop the new prophets declaring the end of times tomorrow. Then there are the techno-prophets continually promising some digital singularity that will give us all a techno-immortality. In the meantime we will have artificial intelligence that will make any kind of work for mankind unnecessary. Robots will do all of the work while we busy ourselves watching flatscreens in our flatland littered with ticky tacky boxes. They never quite get around to explaining how all 8 billion, and counting, of us will do this without money. While we wait for this tecno-promised land we have bills and taxes to pay. While we wait the robots make more and more jobs obsolete. While we wait we become economic non-persons. And during this waiting period our children get closer to their own adulthood, and we die with our techno utopian promises having never arrived.
Most people spend all of their time pretending that they know what is going on. Most people invest all of their energy in fooling themselves, and they are so busy fooling themselves that they never notice that everyone else is doing the same thing. Honesty, integrity, and self-respect are only around long enough to hit the hot bitumen of our failed way of life only to evaporate into nothingness. Our circus president clowns around on national television. He's the master fool fooling us all with his own foolery. We get all distracted with civil issues that JFK tried to settle for us over 50 years ago, before the system put a public bullet in his head, and his brothers head, and MLK's head. Racial equality, gay rights, world peace…and on and on the circus goes. Meanwhile we have no choice but to assimilate to the tomfoolery.

Is our way of life doomed due to resource and energy constraints? Are we destroying our planet with consumerism and the resultant pollution? Is there a solution to an infinite growth paradigm on a finite planet? Will the robots make all of our jobs obsolete? Can Permaculture save us? Will BAU ever change and give way to sanity, compassion, and economic equality? Is climate change anthropogenic? The more things change, the more they stay the same. Mostly the path of least resistance will be taken, and that path is the track that the juggernaut of BAU is on. BAU has so much mass that only an atomic bomb could possibly create a new course. That may well be the case. An atomic bomb, an atomic hurricane, an atomic tsunami, an atomic earth quake, an atomic volcano, or maybe just BAU's normal atomic psychotic continuance.

In the meantime, while we are all waiting and wondering what to do next, this strange reality continues. While that reality continues our loved ones need things to continue living. Those needs are mostly only met with money, and money is completely within the domain of BAU. All of the solutions to BAU are rejected and castigated as utter nonsense, and the foolishness of a nation continues marching on into ridiculousness, and it's influence continues attempting to fold the rest of the world into it. I think it's possible that the TEOTWAWKI has already happened and nobody noticed it. It was likely a spiritual apocalypse, and we were all too busy fooling ourselves to notice. What's left? Bills are left, and they must be paid…with money. The new reality is the same as the old. We have to afford to be the change we want to see in this godless world. That's why an Agnostic Druid Buddhist Trucker exists. That's why I'm 700 miles away from my family, playing a shakuhachi flute, and starring at a small patch of perennial weeds that are surrounded by failed industrial promises.
7 Responses to Agnostic Druid Buddhist Trucker Musings