TV Dinners and Population Control
Follow us on Twitter @doomstead666
Friend us on Facebook
Published on the Doomstead Diner on February 25, 2018
Discuss this article at the Kichen Sink inside the Diner
When I first returned from Brasil in the late 1960's, the first TV Dinners had hit the market here in the FSoA. According to Google, they were first produced by Swanson in 1953, a few years before I was born. I don't recall having one in my earliest years, although I probably did consume them in those years, my mom wasn't much into cooking. These meals were all pre-cooked then frozen, and all you needed to do was throw them in the oven for about 30 minutes, and you had an instant dinner to throw on the folding table in front of the TV to have your dinner. There were no Microwave ovens back then to heat them up in 5 minutes or less.
There wasn't much variety in these meals back in the day, as I recall there were only 3 I ate with any regularity, the Fried Chicken, the Turkey and the Salisbury "Steak" which was really hamburger with gravy over it. Fried Chicken was by far my favorite, which came with mixed vegetables, mashed potatoes and an Apple Cobbler for desert. The TV Dinner era coincided with the beginning of the dissolution of family life in Amerika, as your nightly dinner was no longer a family affair. No prep time necessary, and each person could just throw one in the oven when they returned from work or school. Instead of being "housewives", women were moving into the workforce to try and raise more money for the family. Divorces also increased in prevalence during this period, and my family was one of those so mom HAD to go out and work to supplement her alimony payments. So she didn't cook many dinners in this period, and I did begin to cook for myself quite often, but I also resorted to the EZ TV Dinner as my nightly meal as I watched the latest in the Vietnam War maelstrom on NBC with Chet Huntley & David Brinkley, or on CBS with Walter Cronkite.
As time went by, TV Dinners of various types and sizes were produced, Swanson came out with the "Hungry Man" version of their stuff, a full 16 oz (1 pound, .45 kilos) of industrially grown, cooked, frozen and shipped to your local grocery store. MOAR FOOD! But basically the same food and the same recipes there.
Then the Microwave Era arrived, and the frozen pre-prepared food market simply EXPLODED. Today, if you walk (or drive a cripple cart like I do), there isn't a dish you could order in a restaurant that hasn't already been prepared, frozen and packaged for sale in one of the freezers at your local food superstore. You in the mood for Chicken Tikka Masala from Indian Cuisine? NO PROBLEM! What kind of Mexican Burrito do you want to Microwave tonight? Or maybe you would prefer a Chimichanga? How about General Tso's Chicken, if you don't want to buy it already heated up at the Deli Counter? LOL.
I'm not even touching the tip of the iceberg here in terms of the variety of the Frozen Foods available in the aisles of my local food superstores, and I live in Alaska in a low population zone. Regardless of that, I can drive my Cripple Cart down about 3-4 aisles of refrigerators and freezers PACKED with every kind of food prep you can imagine. Hot Wings from Friday's? No problem, got 'em. Sliders from White Castle? Got 'em. Family size 5 Cheese Lasagna from Stouffers too! Or you can buy the generic Great Values brand from Walmart which is exactly the same shit but about 30-40% cheaper.
Far as the Lasagna is concerned, it's actually not bad as frozen foods go, and lasagna is a major pain in the ass to prepare yourself. You gotta boil all the noodles first, layer them out in a baking pan, spread on the ricotta, add whatever other ingredients you wanna throw in, etc. By the time you buy all the ingredients it costs way more than a Stouffer's (or Great Value) Lasagna and you can't taste much difference. If you are invited to a Pot Luck (Potlatch) Dinner and don't have a lot of time to fix a dish, these are a great choice. I've even had compliments about how good "my" lasagna was at these gatherings. lol. Just nod and thank them for the compliment. What they don't know won't hurt them (in this case).
The thing I can't figure out is HTF all these different frozen concotions are being bought by the population size around here? There are hundreds if not thousands of different items. I can't imagine any but the smallest percentage of the population buys most of them. It's not just the frozen foods either, its all the canned foods too. All these foods have expiration dates on them, how much do they throw out? Inquiring minds want to know? It is in fact plenty of course, as Dumpster Divers around the nation know. The trick of course is to get to these dumpsters without getting caught and before the food being disposed of goes REALLY bad. The food stores don't give the stuff away because it would depress the prices they could get for stuff still on the shelf.
Like almost every other Konsumer item these days, food is WAY over-produced in some places where it can be sold to people somewhere else who still have credit flowing in from the system in general. Alaska still is one such place. So despite the fact most of it is currently imported, Alaskans can afford to buy the stuff because of both the residual Oil money flowing in as well as of course ever expanding DEBT. There are however an ever expanding number of Alaskans relying on SNAP Cards to buy this cornucopia of industrially produced food, so how long this all lasts up here is an open question.
There is a tremendous lack of understanding here in Amerika about the relative cost of food to various populations around the world. Even for a relatively poor person in Amerika, food comes in as a relatively cheap part of your monthly budget, plus if you are super-poor you get the SNAP Cards to allow you to buy the frozen foods and pretty much whatever else is on the shelves at the local food superstore, including prepared foods from the Deli Counter. Of course if you do that because the markup on these foods is so high, you'll probably burn up your SNAP Card allotment in the first week, which a decent number of the folks receiving this benny do and I don't have a lot of sympathy for that. As I have demonstrated numerous times with my SNAP Card Gourmet series of recipes, if you are receiving the typical SNAP Card bennies most states offer, you can easily meet your total nutritional requirements for the month. Add to that the food boxes numerous charities will hand out and right now here in the FSoA you should be able to stay fed. If you live out in a rural area with no access to a car for transportation, this can make it difficult even if you have a SNAP Card. Also, not everyone who applies gets one, and it can take a while to get approved.
This state of affairs is NOT true in most of the world however, and in many places people have to subsist on $2/day, which includes not just their food but a shelter of some kind to sleep under. They may be raising children also. As cheap as I can go with creating nutritious meals, there is no way I could feed a family of 4 on $2/day! Countries in this situation (and there are many, mostly in Africa and Asia) are in constant turmoil and politically unstable for the basic reason the population simply does not have enough to eat! So you ask, WTF do they keep procreating and having MORE kids if they can't feed the ones they already GOT?
The reasons here are many. First off, any form of birth control, even simple condoms are not that accessible, nor are they free. So if your budget is already stretched just to buy food, there's not a whole lot left over to buy trojans. Also, many people just don't like wearing a raincoat while they have sex. More complex forms of birth control like vasectomies and tubal ligation are even more expensive. They also take trained doctors to do them, and the idea they are always reversible is a canard. Sometimes reversing it works, other times not. It all costs MONEY in any event, which is in short supply in most of the world.
Then there is the issue of Old Age security. In most of the countries with high birth rates, they don't have a state sponsored pension system like Social Security, their children are their only form of security in their dotage years. The children also have a relatively high mortality rate, if you have 8 of them you ar lucky if 3 survive to adulthood. So you have as many as possible as an insurance policy, statistically speaking.
Then there is the factor of simple boredom without a whole lot to entertain you other than fucking. What else do you really have to do that is so appealing? It's not like you can jump in your car for a drive around town or even go to the movies if you live on $2/day. So people fuck, and babies are born as a result. This is not rocket science.
Is there a SOLUTION here? Of COURSE there is, but it doesn't come at the Birth end of the Birth-Death equation in population expansion. The problem is not that people are being born too quickly, it's that they are not dying fast enough!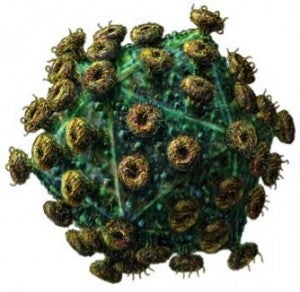 Going back in history to the pre-Agricultural, Hunter-Gatherer era, there were NO forms of birth control available, yet the population of Homo Saps did not increase very rapidly. Why not? Because the average lifespan was shorter, child mortality was higher and there were other predators out there who kept our numbers in check. These checks and balances to population size have been removed as time passed, and in the last century the development of various forms of antibiotics even kept in check the smallest of predators of Homo Sap, the bacteria and viruses. At the same time, there was an explosion in the amount of food available with the "Green Revolution", which used fossil fuels and high-energy fertilizers to increase the agricultural productivity of a given plot of land. The combined effect of this was to vastly increase the total population size as more people were born and fewer died young.
Now, this problem is self-resolving of course because at some point in the not too distant future the four horsemen of the apocalypse will come in to ride herd on humanity and knock off a significant percentage of the population quite rapidly. Famine can do this in quite short order, if for instance a disease hit the monoculture crops of soy beans and corn grown through industrial farming in the breadbasket of the midwest FSoA. Or a still more virulent and antibiotic resistant disease mutates out of the numerous ones floating around out there these days. I don't see worrying about Homo Sap population as skyrocketing further to 10M or more as a worthwhile concern, it's unlikely to go that far. There will be a discontinuity in this exponential increase in population, just it is difficult to pinpoint precisely WHEN that discontinuity will occur?
Now, of course nobody wants to see a Black Death situation with thousands of corpses piling up in the streets and the smell of death all around you. Can't you smell that smell? We're getting there with the Opioid Epidemic.
However, trying to dish out death in a slower, more controlled fashion has its own set of intractable problems. To begin with, who gets to decide who lives and who dies? Then, what criteria do you use to dish out the death? Age? Wealth? Race? IQ?
After that, are the people targeted for Death going to happily show up at the Soylent Green recycling center to be "put to sleep" as they say in the Veterinarian bizness? In general probably not, so then you have to start forcibly rounding them up. This was what the Nazis tried to do. It was a complete mess and didn't work.
So in the end here, you more or less have to reconcile yourself to the way Population Control will come to Homo Saps is the traditional way, through Famine, Disease and War. It's also likely to come on fairly rapidly as well, Seneca Cliff style. Precisely when this knockdown of the human population will arrive remains an open question, and how fast "fairly rapidly" means is a relative thing. It's not going to happen overnight or in a week or even in a year. But compared to all the centuries it took to climb up this hill, it will be a lot faster skiing down it.
In the meantime, I suggest avoiding the TV Dinners and rather cook your own fresh meats and veggies. It's not as convenient, but it's healthier and tastier and you'll live longer! Or if you want to reduce the population size starting with yourself, eat LOTS of TV Dinners!
4 Responses to TV Dinners and Population Control