The Last Great Race on Earth 2
Follow us on Twitter @doomstead666
Friend us on Facebook
Published on the Doomstead Diner on March 11, 2018
Discuss this article at the Frostbite Falls Table inside the Diner
Read Part 1 of this series HERE
Poll: Is Sled Dog Mushing Cruelty to Animals?
☐ Yes
☐ No
Cast your Vote Inside the Diner!
We had a very lively week Inside the Diner with debates on a couple of topics, Animal Rights for Dogs in the Iditarod and Millenials Economic Opportunites and the ability to save for retirement. I'll save the second topic for a future Blog.
For this one, I am going to paste a few of the arguments that were made about the Iditarod and Sled Dogs in general, as well as a few videos included in the thread regarding Sled Dogs and the Iditarod. For a complete reading of the whole thread and the opinions expressed visit the Iditarod Thread Inside the Diner. You can also vote on your opinion on this debate at the top of the thread.
From Surly
Nice article! I had no idea about the origins of this race. Nor that there was a statue of Balto in Central Park.
Well done.
From Palloy:
Another day another complaint.

The animal rights activists are people who think it is too much to race dogs over 1,000 miles in 8 days – that's 125 miles per day. Surely it's not too much to query the efficacy of that. The race has 3 enforced stops, one of 24 hours and 2 of 8 hours. It is not unusual for dogs to be killed when a moose strays onto the "track" and causes a major crash. They are allowed to continue racing in the dark, lit by battery-powered headlamps. There are supposed to be veterinarian checks, but results from those are never published. Since there is great competition to win at all costs, humans are likely to want to ignore their dogs injuries. It's a recipe for cruelty to occur.

To clean up the event, there could be mandatory rest-ups at all checkpoints (26/27). No racing at night. More thorough vet checks. You can imagine what the mushers would say to that – "Leave us alone to do what we want !"

That may be the correct Libertarian approach, but there are other kinds of people in this world and their opinions count too.
From RE:
You visit with any Musher, and they positively LOVE their dogs. The dogs wouldn't even be alive at all if it wasn't for the Mushers. The breeds used almost went extinct until Mushers started breeding them for racing.

You wanna also ban Horse Racing because horses sometimes break their legs in a race and have to be put down? How about banning breeding cows because we put them down all the time to eat them? Are you a Vegan? No.

Not many dogs die on the Iditarod anymore. The Mushers know what they need to be fed and how hard to push them. People die periodically running Marathons also. The dogs are ATHLETES, pushing the limits of canine endurance and speed. We bred them, we domesticated them. They are our PARTNERS.
From Knarf:
What you say rings true to me. There are some mushers who are cruel to their dogs, but I would think that most do the best they can to provide the best possible conditions for their beloved dogs. It seems to me that the dogs LOVE to run to pull the sled and the musher and the dogs have strong intimate connection. I think that web site is there to weed out the cruel owners, and therefore it seems one sided. It is very difficult for me to imagine DeeDee Jonrowe being anything other than devoted and kind to her dogs.
An aside note… Misa went and bought a fairly good pony cart and had the idea of hooking it up to our very big and strong dog, Snowball. Boy was that a comedy of errors!!! Snowball had no idea what was going on. I had warned her that the dog would have to be trained from a very young age to pull a cart, but her vivid imagination was too much.

This debate is seems to me to be about human nature in all fields of human activity. Within us all resides the possibility of compassion and care and also cruelty and prejudice ( immature reactions such as revenge, domination, greed, selfishness….). I have no idea on how these combinations develop, or how they mature to produce the outcome. But, it seems very clear that the human race is so complex, it is no wonder that it is unmanageable.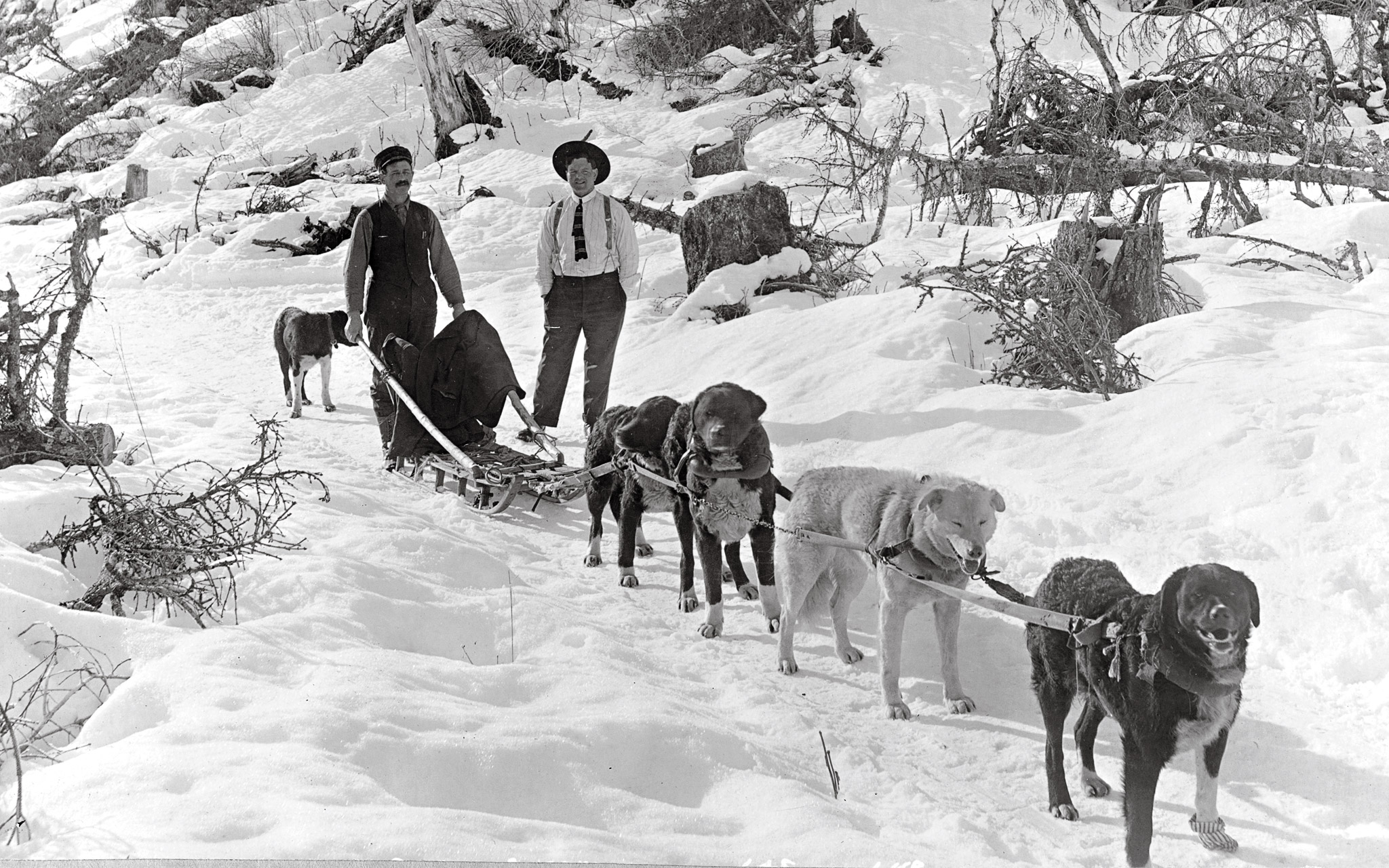 From Golden Oxen:
Same with horses and horse racing would like to add.

Many of these owners and trainers spend hundreds of thousands of dollars for a beautiful thoroughbred horse and nurture them with the greatest of love and care to prepare them for the race course.

Some ass holes at a fair track by a cheap claiming horse and drug the shit out of him and bute him up to win a race at a second rate track and the animal rights crowd goes berserk and tries to blame all of racing, all owners and trainers, even try and shut the wonderful horse racing game down entirely.

It's the same with everything with the fucking idiotic control freaks, a few bad apples and the entire bunch have to be outlawed and people who love and adore their horses treated like barbarians.

There is nothing more wonderful than than watching a proud high strung horse prancing on to the track with all his pageantry and colors.

Oh to be at Saratoga right now on a sunny day in August to watch the splendor of the horses and jockeys being paraded around the paddock and marching onto the race track.

The grace, colors, beauty of it all is just breathtaking.

Yet there are those who deem it is their right to ban the Sport of Kings.
From Monsta:
When there's money there's corruption also when it comes to competition some people always want to be the best at any cost. You got to oversee against the unscrupulous operators otherwise their unsavory practices will permeate the whole industry. As much as you hate'em those animal rights activists do keep people honest, on their toes and question the general practices that could easily be taken for granted.

Thing is it isn't just doping one should be concerned about. What you also need to consider is the training that takes place behind the scenes and whether those practices are ethical. On race day are the dogs subjected to commands or/and situations that are detrimental to their welfare? It can sound patronizing and extra but with a few considerations the sport can go on if there a strict rules plus accountability. I don't have a clue about dog racing but with horses it took animal activists to highlight the practice of horse whipping before rules came into place to curb that practice. Another was reducing the difficulty of jumps or turns on certain race tracks as the fatality rates at those points were unacceptably high. That last point does reduce the entertainment factor but then it does safe life of horses. It all goes back to the point I raised in my earlier post that some common features of a sport that participants take for granted aren't all that great for the animals in question.
From Eddie:
It's obvious to me that Palloy doesn't know much about sled dogs, or even about working dogs in general. I understand and agree with his concern for the safety of these animals, but believe he is clearly getting it wrong here. I've never lived in the frozen north, but I've been reading about sled dogs most of my life. These malamutes are a working breed, raised for one purpose, and that is carrying humans and their stuff over land in sub-zero temperatures where nothing and nobody else can go.

They are aggressive dogs that fight a lot, and have the potential to kill each other if not handled exactly right. The people who breed them and work them do understand them and put a lot of time and money into their care and feeding. The art and science of using them to pull sleds takes years to learn, and it's becoming a lost art, as mechanized snow machines make it easy to go most places they can go, as long as the gas holds out and the spark plugs don't get fouled.

PETA is an organization that raises a lot of money from people who don't know much at all about any animals, and the people running the organization, though well intended, frequently do and say things that let me know that they are seriously misguided. I think they've done some good things, but they make the common mistake of anthropomorphizing dogs and wild animals because they come from a place of pure emotion applied without a whole lot of background knowledge and/or common sense.

Did you know that Sir Ernest Shackleton, whose crew of the Endurance were trapped in the Antarctic ice for a year, owed their lives to their sled dogs, who carried them for hundreds of miles and then, when the food ran out, had to be eaten? Every man made it back alive. Do you think those men were cruel and insensitive? I would postulate that they loved and understood their animals in a way that modern people who get their information from Disney movies can't begin to comprehend.
Much more on this topic Inside the Diner of course, and you are welcome to join us and drop in your opinion on the Poll on Sled Dog racing and the Iditarod.
The race still has a many miles left to run, and as I compose this article halfway through the race it seems to be down to three sleds, with Joar Leifseth Ulsom a Norwegian battling it out neck & neck with Mitch Seavey, a local Alaskan (transported in from Minnesota) and part of a large family of multi-generational mushers and Nick Petit, another local Alaskan (transported in from Normandy). Mitch is the Old Man of this bunch at 58. Boomer vs. GenXers. lol. Lead keeps changing all the time. Here is the GPS mapping of the latest in Standings (as of Saturday): You can review all the maps since the Iditarod began last Sunday Inside the Diner.
Here are the Bios of the Top 3 Mushers halfway through the race:
Biography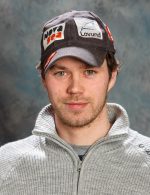 Joar Leifseth Ulsom (31) holds the record as the fastest rookie to have ever run the Iditarod, and is one of only two mushers to place top-7 five times in as many Iditarod starts.
The 2013 Iditarod Rookie of the Year is from Mo I Rana in Norway by the Arctic Circle. Joar traveled with his dogs from Norway to Alaska where they currently reside since fall of 2011. He works full-time with his small kennel of dogs and Russian team mates for the GoNorth! Adventure Learning non-profit as part of Team Racing Beringia.
Racing Beringia is an online education program for students in K-12 classrooms around the world to explore the region of Beringia spanning from the Yukon in Canada, across Alaska to Chukotka, Russia (RacingBeringia.com).
Joar and his team have raced throughout Beringia starting with the Yukon Quest in 2012. Setting a new time record for the Nadezhda Hope race in Chukotka (Russia), Joar became the first non-native winner of the "toughest race in Eurasia" in 20 years. He is now a 2-time Nadezhda Hope champion, with a second victory in 2014. Joar and his team also placed 1st in 2012 Chukotka Sprint Championship.
Back in Norway Joar started out as a kid by borrowing his neighbors two house dogs to pull him around on skis. Watching Iditarod movies is what fueled his dreams growing up. In 2007 Joar started mushing and building up his own team. He received a degree from an agricultural college in Norway and worked as a cowboy while he ran the great races of Scandinavia before coming to Alaska. With this sixth Iditarod, the run for Racing Beringia continues in 2018.
Joar is a member of Rana Trekk-og Brukshundklubb and Go North! Adventure Learning. He enjoys hunting, fishing, camping and "the North."
Biography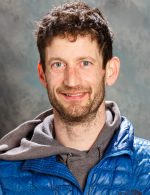 Nicolas Petit, 36, grew up in Normandy and always loved animals. He moved to Alaska in 1992 because he "loved sow." He adopted "Ugly", a gorgeous Alaskan Mutt, put a harness on him and the adventure began. He traveled all over the state and began racing while working for Jim Lanier. "In 2011, Jim's hip gave him trouble, so I took his wonderful white dogs to Nome." He also lived in Girdwood, Alaska, and worked for Dario Daniels, whose training techniques live on through Nic's calm mushing demeanor. During the last six years, he has run dogs from Raymie Redington and bred a female to his favorite Redington dogs and created a magnificent group of athletes that have proven that they have what it takes to win the Iditarod and any other race out there. He won the Fastest Time from Safety to Nome award last year and was third to finish the race. He says, "The future looks bright for my dog team." Nic's partner is Emily Maxwell, who will be a rookie in this year's Iditarod. Nic lists his hobbies as "just dogs…"!
Biography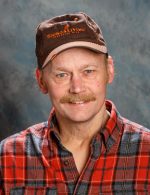 Mitch Seavey, 58, was born in Minnesota and moved with his family to Alaska in 1963. He graduated from high school in Seward and wrestled for Pacific University in Forest Grove, Oregon. He began mushing in 1963. Mitch's dad, Dan, ran the Iditarod in 1973, so he decided he wanted to run the Iditarod someday. After running eleven Iditarods, Mitch won the race in 2004. In 2008, Mitch was the winner of the All Alaska Sweepstakes, held that year as a commemoration of the original All Alaska Sweepstakes, and then he won the Iditarod again in 2013 and 2017. He says, "Running the Iditarod is a family tradition." Mitch and Janine are the parents of four boys, three of whom have run the Jr. Iditarod and the Iditarod, Danny, Tyrell and Dallas. The youngest, Conway, is 21 and won the Jr. Iditarod in 2012 & 2014. Mitch says his hobbies are "writing, hunting and whatever the grandkids are up to."
———————
IMHO, Sled Dog Racing is NOT "cruelty to animals". Like Draft Horses and Oxen, they are bred to be Helpers for Homo Sap. They are Work Animals, not pets. In the modern age, the racing has served to keep the breed alive, and in fact continue to improve it. Without the racing, the breed would have gone extinct a half century back, and we would have nothing to get around here on the Last Great Frontier in Winter other than Oil powered Snow Machines, which will not work when the Oil goes bye-bye. There are some abuses in the sport, as with all sports. Some people want to win at any cost, like Lance Armstrong in Cycling. But this is not the norm in Mushing. The people who do it are dedicated to their dogs, and the dogs are bred to run and love to run. They lead healthier lives than the typical pet dog and get better food too. It's not a very popular or lucrative sport for anyone but perhaps the Top 10 Mushers, and even there the costs are so high even with the sponsors and endorsements it's mostly only a break even proposition. Others have a different opinion on this of course.
To conclude this installment of the 2018 Iditarod Chronicles, one more video on the care of the Retired Sled Dogs. Many more videos available to view Inside the Diner.
LONG LIVE THE IDITAROD! THE LAST GREAT RACE ON EARTH!
Seppalas Dogs: Balto, Togo and Fritz

Seppala and his dogs ran the Last Leg of the Great Race of Mercy, delivering Diptheria Serum to Nome in 1925
One Response to The Last Great Race on Earth 2