Catch-22 of the Doomsteader Paradox
Follow us on Twitter @doomstead666
Friend us on Facebook
Published on the Doomstead Diner on April 22, 2018
Discuss this article at the Doomsteading Table inside the Diner
The name for the blog Doomstead Diner comes from my early years of recognizing what the problems were with Industrial Civilization on the PeakOil.com forum. I developed a cartoon strip with another denizen of that forum, Flapjax who did the artwork and I wrote the scripts for it. It was a parody of several other regulars of the period who appeared as characters in the strip, including a self-parody of myself of course as well. lol. I'm the one in the panel above field dressing a Moose.
Back in those days, "Doomsteading" or setting up a survival location for making it through the Zero Point and the Collapse of Industrial Civilization was a very popular topic. Numerous members of the forum had Doomsteads of one size or another, from as compact as 1/4 Acre "Urban Doomsteads" right up to the 1000 Acre variety that a few Rich Fucks boasted about. Never quite sure of course if they were actually telling the truth or just had a vivid imagination on what they wished they had. I did meet a few IRL though, Pops was one who had a small 20 acre Dairy Farm in Missouri near where my sister lives. Mostly though, I had to figure out how much truth telling they were doing versus how much fantasy it was from picking through the prose for inconsistencies. Most of the time, it was a lot of fantasy.
As time has progressed, I have met here in Cyberspace many more such people, some of whom have spent time chatting up inside the Diner. They all have many features and personality traits in common. Not all mind you, this is somewhat of a gross generalization, but it is true enough most of the time to draw some conclusions from it. That is what we will explore in this article.
First of all, you have a split in the prototypical Doomsteader type into the Males and the Females.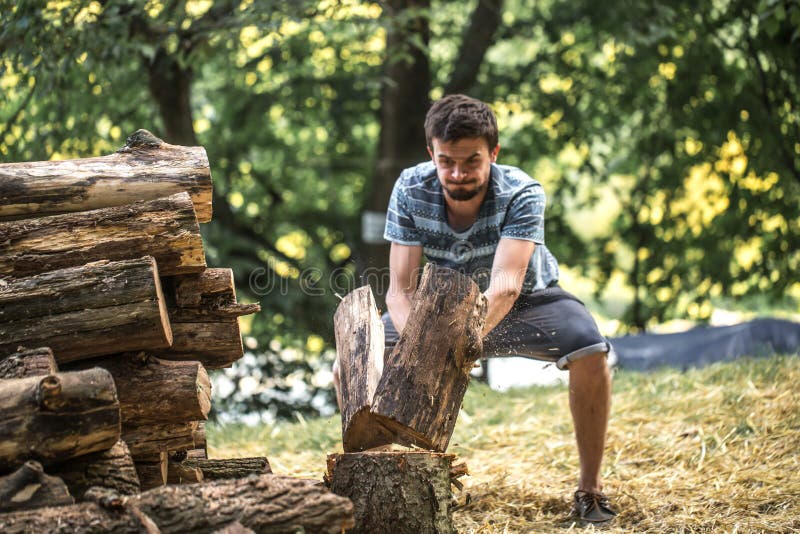 Males
"Rugged Individualists" who like to DIY as much as they can, building all sorts of cool shit to survive the Zero Point. Normally in order to actually own a decent size Doomstead, they were succesful money makers inside Industrial Civilization as well, although not always the case. Besides building shit, they also pride themselves on being able to do back-breaking work no matter how old they are. Also pride themselves in their skills with weapons and shooting various animals for food. Sometimes they are Solos, but more often have a female partner who picks up the other Doomsteading tasks. Usually both older with their kids grown and out of the nest.
Females
Not generally Solos, usually part of a marriage to a male of the type above. Greenies who like to DIY also, but usually more traditional female tasks like milking the cows, churning butter, sewing, knitting, canning veggies etc. Usually mechanical stuff like plumbing they leave to the male partner. Sometimes they are OK with shooting and killing animals, but a large percentage are vegans, which means generally also the male partner needs to be a vegan as well. Hard for a Meatosaurus to get along well with a Vegan of course.
These prototypical Doomsteader types are most often in their retirement years and have some source of Mailbox Money rolling in because if they raise even 1/4 of their own food on their property on their own that is doing really good. They gotta have supplemental money coming in somehow. When shit goes wrong with the plumbing, it's off to Home Depot to get replacement parts. The tractor they use for all the big tasks runs on diesel of course, and they don't make their own biodiesel. But they could in theory they tell you, at least as long as they actually have enough land to grow the soybeans along with grow food for themselves and feed for their animals.
They have plans to protect themselves from Zombies also. Hubby has an arsenal of weapons and ammo supply any National Guard Armory would be proud to sport. Night Vision scopes and Booby Traps and Body Armor too!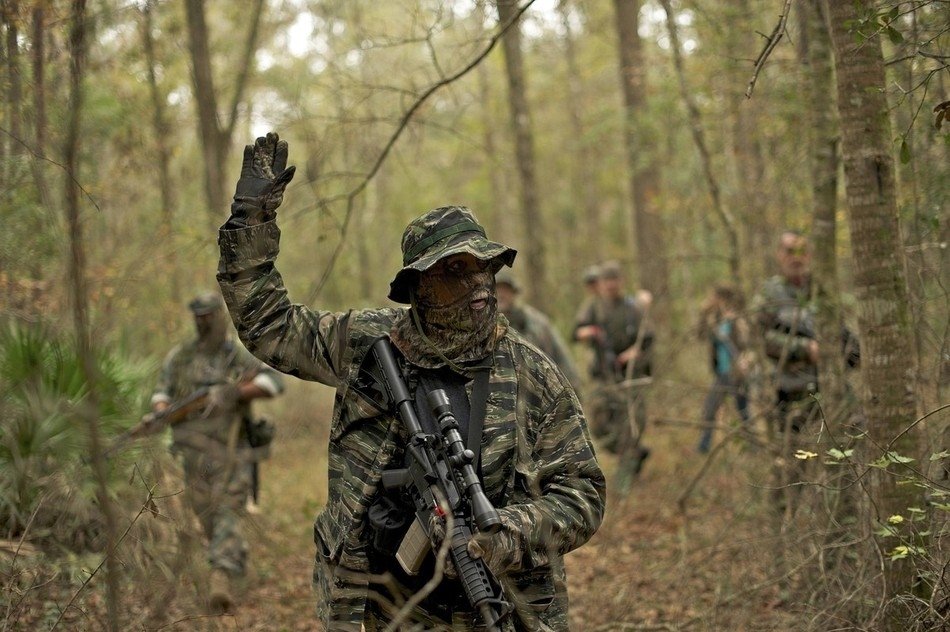 Anyhow, before I roll too far off track on this tangent, it should be fairly obvious this type of Doomsteading Plan is wholly ridiculous and removed from reality. You have some younger people involved in this as well besides the retired oldsters who have found ways to "straddle two worlds", earning money in some facet of the industrial economy while at the same time living semi-remote on their Doomstead. However, their plans are generally no more realistic than that of the Boomer Doomers.
Now, in chatting with such folks pursuing their Doomstead fantasies, many of them do recognize that their individual Doomstead is not really practical or survivable without some sort of Community behind it to work together in making survival possible longer than just until your preps run out and your tractor breaks down.
However, while they mouth the words about "forming community", they don't do it because they themselves are the antithesis of the communal type of person. Rugged Individualists who like to go it alone and do everything for themselves. Other people don't work hard enough for them, they aren't dedicated enough. A big part of the reason they move out to remote Doomsteads is not because of TEOTWAWKI arriving any day now, it's because right here during BAU they can't stand most other people and want to get as far away from them as they reasonably can. They prefer to be alone in the woods chopping down trees to building fences together with other Kollapsniks.
Now, how long do you think a bunch of anti-social Doomers would get along together in an Intentional Community? About the same amount of time as between the lies popping out of the mouth of Trumpovetsky, that's how long. Yet somehow these folks believe that after SHTF Day arrives, the magical Doomer Community they are building will come together. Nice strong, young, smart, pleasant and healthy Kollapsniks will magically show up at their Doomsteads as Worker Bee Serfs while they play Lords of the Manor and everyone will live Happily Ever After. This is such complete and utter bullshit it's even worse than the fantasy that a go-it-alone Doomstead would work.
How are these helpers even going to find the place after SHTF Day? If it's a good location, it's 40 miles West of Nowhere up some unmaintained dirt road that doesn't even make it onto Google Maps, although if you really scope around and have GPS coordinates you might spot it on Google Earth. Communications are down, so they're not going to find you on the Internet. They probably can't get gas for their Bugout Machines to make the trip even if they knew where the place was and had become friends with you over the net prior to SHTF Day. So you can pretty much kiss off any chance of getting your fantasy Doomer Community together after SHTF Day arrives. Which means as far as post-collapse goes, the whole process of Doomstead Building, money, work and time in getting one of these places set up for this projected world of the future is a complete waste of time.
It's not such a waste of time though if you believe in a Slow Catabolic Collapse (aka Boiling Frog, see Mr. Wizard JMG), where the general society deteriorates just a little at a time, stuff you depend on from the outside world is still available and you can afford it although just harder and harder to get a hold of. The internet is still up most of the time, but the outages become more frequent. Taxes go up, but they're not completely unaffordable. A plausible scenario for this is WWIII getting more fully underway, with rationing being instituted. Then your supplemental Grow-Your-Own food plan becomes a valuable addition to your life to help keep it a bit more normal. You'll still encounter the problem of a growing amount of theft of your food unless you are really well off the beaten path and hidden.
These aren't the only issues though with Forming Community on your 100 acre Doomstead. Even if you postulate that you can organize up some type of community prior to SHTF Day, you have the problem of having some sort of workable political system to govern it. The most common in the fantasyland mind of the Doomer Owner of such a Doomstead is that they will be the "Lords of the Manor". All the people who come to join them are the Serfs. They "own" the property after all, everyone else is only there by their leave. Another preposterous fantasy here.
First off, your ownership of a piece of property is granted to you by the state, and in a post-SHTF world, the state has failed or partially so, and they are not fielding police forces and a court system to protect your property rights. So now you depend on your little tribe of Kollapsnik Serfs to help you Protect & Defend your 100 acre patch of the earth. So you need to arm them to be able to do this protecting & defending. Let's assume here they are SUCCESSFUL with this task, holding at bay successive waves of Zombies, unpaid Sherriff's Deputies and National Guard. troops. GREAT! What though is to stop them now from turning on you, the Lord of the Manor and getting rid of your oppressive ass that expects them to actually do as much work as you do every day? Nada except you and your trusty AR-15 if you are actually awake when the Assassination Plot is carried out. Even Caesar wasn't protected by the Pretorian Guard from Brutus.
The Feudal System of Lord of the Manor and Serfs evolved over a very long time from more basic Tribal systems which just had a Chief and then the rest of the Hunters & Gatherers The Chief position was mostly inherited, but merit in Leadership and mental and physical abilities also came into play. If you got into that position, you held it by means of respect from the rest of the tribe.
As time went by though, other classes of the Feudal society evolved, Nobles, Military, Priests, Merchants & Peasants. The military caste served to protect the Nobles. There wasn't much social mobility in this system of course, and it was hard for Serfs to revolt against the Lord of the Manor. Periodically though if things got really bad and there was Nothing Left to Lose, they would do it anyhow.
In any event, you can't just POOF set up such a system on your 100 acre Doomstead. To begin with, even in a best case scenario where you got maybe 150 people (Dunbar's Number), you can't have a dedicated military caste to protect the Lord of the Manor, they have to do te gardening and milk the cows too. There's no real merchant class, because the whole theory here is you are self-sufficient on your plot of land.
In reality this plan is just ludicrous also. So what can work? IMHO, your political organization for the Doomstead has to be Democratic, essentially meaning that everyone living there has a say in how the Doomstead will be run. The problem with this is it irks the original owner of the Doomstead, who spent gobs of money to buy the place and then maybe also put in years of back-breaking work trying to get it up to speed for SHTF Day. He pines in his heart for the Good Old Days when he could just go out alone in the forest and chop some wood. No Boss to tell him what he should do on any given day, except maybe his wife of course if he is married and not a Solo. No annoying meetings with other Homo Saps over what the best course of action is to take moving into tomorrow to keep the Doomstead a going concern for a few more years of Collapse Living. Once you have the Community you know you need to survive, you have to be able to live inside it, with all the difficulties involved of getting any group of Homo Saps to agree on anything. I won't even touch on all the problems that crop up with sexual relationships that develop and break up, that one is a complete sewer and closed many of the Back to the Land Movement communes of the 1970s.
What this means is the Rugged Individualist busting his balls to DIY a good Doomstead is really no better off than the suburban McMansion Dweller who has socked away 3 years worth of Freeze Dried Mountain House foods in his basement pantry. About the same time he starts running out of food, without a Community the Doomstead of the Rugged Individualist will be failing as well. So why do all that work? Just stock up as much as you can of long lasting industrial food products for SHTF Day. It will save you a lot of effort in putting in fencing and cleaning the slop out of the pig sty. Granted, it would not keep you quite as bizzy and entertained as all that Manly Man work of chopping wood and digging post holes, but you can stay entertained on the internet.
The upshot here for this entire article is that nearly every TEOTWAWKI SHTF Day Plan out there at the moment is Doomed to Failure. So until we can revise these Rugged Individualist paradigms, about the best anybody can hope for is to survive 3-5 years after the Big Day arrives. For me, this is not too bad, since I don't expect to live for more than 3 more years anyhow. However, there are healthier specimens out there in Doomerville who would like to go a bit longer than this at least, if not succeed in staving of extinction for Homo Saps in the near term.
The ANSWER of course to all of these problems is the SUN☼ Project, which seeks to bring together the older and younger Doomers, the owners of property and the disenfranchised and begin the process of Community Formation NOW, before SHTF Day arrives. The bear of course here has been just how to do this in a manner everyone can agree on and work towards together. Never easy to get Rugged Individualists to agree on anything of course.
However, the recent developments Inside the Diner have given me some NEW ideas on how to accomplish solving this very Wicked Problem.
There are now multiple Diners with Doomsteads in various locations sprinkled around the FSoA and the Great White North. All of them owned by Rugged Individualists. What we need to do is to hold Convocations at the Doomsteads of these RIs on some type of semi-regular basis until SHTF Day arrives. In such Convocations we hold Workshops to help Rugged Individualists become more social and able to tolerate other Homo Saps they share a living situation with. We also train all on how to be accepting of decisions made on a community level rather than one Lord of the Manor. Most important of all, we cook up a lot of GREAT FOOD! lol. Nothing builds Community better than Great Food. Well, maybe Great Beer, but we can brew that up too, or import it from Krautland until SHTF Day arrives.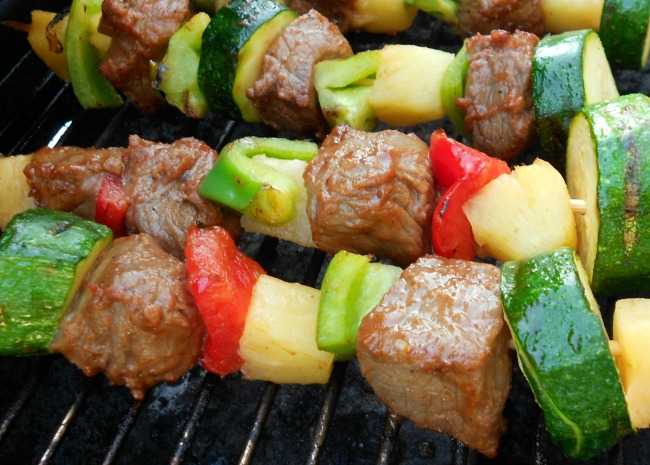 By practicing our skills at community living in short intervals prior to SHTF Day, some of the most obvious short term problems can be worked through. Long term problems can only be worked through after SHTF Day arrives and everyone is brought together PERMANENTLY! ACCCKKKK! Really? You gotta live with 100 other assholes for the rest of your days walking the Earth? Maybe it's better to die quick…
Where will the final location be? That depends on many things geopolitical and climate related. But the COMPACT is that all Diners will always welcome all other Diners and at least TRY to GET ALONG. The alternative is Death for All.
Homo Dinerus. Coming Soon to a Doomstead Near You.
5 Responses to Catch-22 of the Doomsteader Paradox