Carved in Stone – 12 Principles of Sustainability
Follow us on Twitter @doomstead666
Friend us on Facebook
Published on the Doomstead Diner on April 29, 2018
Discuss this article at the Kitchen Sink inside the Diner
In this installment of the RE Tombstone Series, we're going to go over the main text inscriptions on the central rectangular prism of my Tombstone, currently on order from the quarries. It will still be a few months before the stones arrive, so the inscriptions are still a work in progress. Suggestions for improvements are welcome. These are the 12 Principles of Sustainability, the longest text insciptions on the stones. I ripped this idea off from the Georgia Guidestones and the 10 Commandments of Biblical Fame. lol.
Here is the long version of each of the Principles.
1- Thou shalt not use more energy on a daily basis than can be collected from the SUN
2- Thou shalt not use more resources of the earth than are replenished by natural processes.
3- Thou shalt be a good steward of your environment and work in concert with nature to replenish the earth.
4- Thou shalt recycle your waste products to benefit the environment and not pollute it.
5- Thou shalt maintain control over your reproduction and not exceed the carrying capacity of your space.
6- Thou shalt not create community or government structures past 10,000 Human Souls.
7- Thou shalt remain within the borders of your territory and not make War on other communities.
8- Thou shalt respect the Wisdom of the Elders in your Tribe and work for the common good of the Tribe.
9- Thou shalt raise your children together with your Tribe to follow the 12 Principles.
10- Thou shalt NOT allow the seed of GREED grow in your soul, and remain generous to others.
11- Thou shalt not purport to own anything you cannot carry with you. The land belongs to all.
12- Thou shalt REPUDIATE the use of MONEY of any sort. It is the ROOT of ALL EVIL.
Now unfortunately while quite large by normal Tombstone Standards, there's not really enouugh room to Carve these ideas in Stone on the rock surfaces. I don't have the resources to put up anything the size of the Georgia Guidestones unfortunately. To resolve this situation, I went with the Egyptian Pyramid Model and put Secret Chambers inside the Tombstone which hold Scrolls with this information, and quite a bit more as well. I wrote a compact History of Life on Earth from the Dawn of known life forms to the End of the Age of Oil and Industrial Civilization. However, in all likelihood nobody will ever see those artifacts, although I will probably publish the material here on the Diner at some point if I don't Buy My Ticket to the Great Beyond first.
To get these ideas onto the exterior surfaces Carved in Stone where they should be legible for a few hundred years by remaining survivors of the Knockdown of Homo Sap population due to begin sometime in the not too distant future, I had to do a Reader's Digest version of the same concepts. This so the text size is reasonable for reading at a few feet of distance from the Tombstone. If I shrunk down the text I could have fit the full version, but you either would have needed very good eyes or got real close to the stone to read it. I opted for a bigger font and less description and explanation, at least tentatively.
Here is the short version of each of the Principles.
1- Thou shalt conserve energy
2- Thou shalt not waste resources
3- Thou shalt recycle waste
4- Thou shalt control human reproduction
5- Thou shalt be a Steward of the Earth
6- Thou shalt keep societies small
7- Thou shalt not make War on others
8- Thou shalt work for the Common Good
9- Thou shalt raise children together
10- Thou shalt repudiate Greed
11- Thous shalt repudiate Private Ownership
12- Thou shalt repudiate money, the ROOT OF ALL EVIL
Now, as I said this is still a Work in Progress, these concepts are not Carved in Stone yet! So this is a good time to discuss the 12 Principles and perhaps edit, change or add or subtract some. There's no official protocol on the total number of Principles to include, although I am partial to 12 because it's divisble by 2, 3, 4 & 6 and is the basis for many numerical systems because of this. But it could be 13 Principles if there was another real good one to add to the list.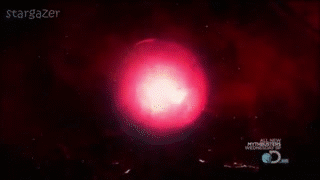 Now, moving into the future here, will any Homo Saps ever actually OBEY these 12 Principles of Sustainability? Again, that one falls into the "Probably Not" category, along with Alien Archaeologists finding the rocks and digging out all the information stored in my Reinforced Concrete Casket Vault beneath the stone either where my Meat Package will be stored until the worms finish consuming it for dinner. However, I am storing other stuff down there which doesn't have as short a shelf life as my corporeal remains that in theory may last even longer than after the SUN Goes Red Giant, since it is not expected the radius will get that large so as to acually vaporize the Earth. The stuff may last for billions of years, who knows? It will be frozen solid to near Absolute Zero as the charred remains of the Earth hurtle through space.
As far as this whole project is concerned, as I have mentioned before many of my friends think I am quite nuts for embarking on it, and I probably am. But what better do I have to do with my time left here walking the earth as a decaying Meat Package immersed in a dying Civilization? Like all living things, I am destined for Death and in my case probably not in the too distant future although I have already lasted far longer than I thought I would. Who knows, maybe I will last until I am 100 coughing and retching my guts up every day for the rest of my life? I seem to be very hard to kill. Although this is hard to imagine given how remarkably little I can eat on any given day. In the mean time, I entertain myself with building my Tombstone.
SEE YOU ON THE OTHER SIDE
4 Responses to Carved in Stone – 12 Principles of Sustainability