Coal Dust From The Forum
Follow us on Twitter @doomstead666
Friend us on Facebook
Published on The Doomstead Diner on June 24, 2018
Discuss this article at the Energy Table inside the Diner
It seems to me bringing things 'worthy' from our Diner Forum over from time to time might be a good thing to do. An entry I just made over there spawed this post. I'll work it in here with some background that I'll add since the thread context is lost bring it over here by itself. Here I go.
Trump seeks to project global power through energy exports

Thats a recent headline from a buisness journal. I'll start with that, this is from our forum thread at the beginning.
In the 1950s, geologist M. King Hubbert predicted that the world will experience an economically damaging scarcity of fossil fuels. This idea has remained in the collective consciousness as the Peak Oil theory, according to which the production of oil, as a finite resource, will peak at some point and ultimately decline and deplete. According to some researchers, Hubbert included, Peak Oil is already behind us, and we are now living in a decline.
Here is the original source.
http://peakoil.com/consumption/how-long-before-the-world-runs-out-of-fossil-fuels/comment-page-1
Living in the age of Trump the refrain of drill baby drill echoes in my head. Oil trains, I pass them lined up waiting to move north. 100 cars long 70,000 barrels of oil on a train. They slink north together and then stagger back alone hiding with grafitti tagged boxcars they go east for more.
Now Coal Trains have joined the oil trains going north for export. I have seen 3 coal trains passing through Seattle in the last week. I saw the first one only two weeks ago. It had three engines pulling and was a mile long easy.
I do not want to criticize or disrespect anybody here who cares about their carbon footprint but when I see megatons of coal and oil leaving the country to keep the fat cat gravy train going and nobody caring I wonder what is the point of it all.
We import, so we export. I get that. I also know that our fracked oil is best blended with other stock because refineries just for fracked oil don't exist. I get that. Stop using the stuff tomorrow and we are all dead. I get that. It is not a black and white issue. I get that. Nobody cares about changing the equations so we survive. I don't get that.
As too how much is left I'll make the observation that the conservative element of suit wearing forked tongued devils in American have digested peak oil dogma as well as we have here but from a completely different perspective. The point of peak oil was only ever to show that the oil supply is finite. The M. King Hubbert classic depletion curve is from a single field with a simple development and extraction profile. All it was ever meant to do is tell everybody, see kiddies if you eat all your candy it will be all gone.
The world was never going to follow that simple curve and even we advocates of understanding have been distracted by the 'theory' aspect of it all, as if the ragged edge of the real depletion curve disproved something. The ragged edge reflects real world complexity. Humans have wars and kill each other. Economies crash. People want to make America great again. These things throw more variables in the picture than a single field has and the fact that the peak is ragged does not change what remains in the ground in any way. Yet some are quick to say peak oil is dead and the theory wrong.
Ugo Bardi has pointed out that collapse can, most likely will, resemble Seneca's cliff.
http://cassandralegacy.blogspot.com/2011/08/seneca-effect-origins-of-collapse.html
In that scenario significant oil will be in the ground but it won't be easy to get to and it won't matter because we will be in a new stone age. Fact is if we were not fracking and had we not had some international hard times we would all be fucked right now. In 1980, the Reserve/Production ratio suggested only 32 years of oil production from existing reserves. (thats from the peakoil.com source above)
A minor detail it seems everybody has overlooked. We found some more borrowed time. That is all that has happened or America would already have crashed so hard that 2008 would be looking like a summer picnic. The above 32 years projection which has now expired was not an irrational gloom and doom prediction. It was made with hard facts. But life is a moving target. It did not and could not account for an innovation that would provide a way to keep population and resourse depletion at bay a brief moment longer. We go nowhere but for a while we keep up.
Borrowed time, that is what we have done yet again. The red queen runs, technology which in modern times is mostly the hundreds of ways in which we use hydrocarbons, has enabled us to innovate our way out of a corner that we have painted ourselves into to get more hydrocarbons to use up. The can has been kicked down the road for a moment of happiness. But it can't last. Our ditch awaits.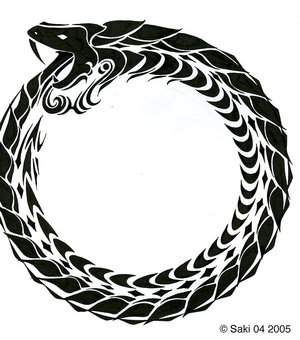 2 Responses to Coal Dust From The Forum