Off the keyboard of Monsta666
Discuss this article at the Energy Table inside the Diner

One of the most common discussions that I see cropping up in the doomer blogosphere is the speed of collapse. Quite often there are two camps in this debate with one camp strenuously believing that a fast collapse is inevitable while another bunch will insist that a more measured slow collapse or even decline is the most likely outcome. What is most striking, at least to me, is the degree of certainty that some people have in these debates. In fact in many cases people can be so confident in their beliefs that quite often you can almost sense a sense of disdain to people holding an opposing opinion. I suppose this is only human nature but as I have often said before: the nature of complex systems is they are inherently unpredictable. You can only really predict a general trajectory and perhaps with enough knowledge assign probabilities to possible outcomes but anything more and it just amounts to a lot of guesswork. If anyone makes a long-term prediction with a strong degree of confidence then you can be sure the person either has a blind-spot or worse doesn't have a clue or maybe pushing an agenda or all of the above.
Making predictions and the questions of timing have always been the most difficult questions to answer in the collapse blogosphere. Despite much analysis of information from various sources we are humbled time and time again when it comes to making predictions. Don't believe me? Just check out the predictions of what pundits said five years ago and look at ALL their dialogues in the past. The pundit is sure to trumpet their successes but normally there is a heap of false predictions they will quietly brush under the carpet and not state. Making any prediction is always difficult especially if it is about the future. In fact one of the few things I can say with any confidence is that when all is said and done that there will be many twists and turns that will surprise everyone, collapse stars included.
The changes in the 20th century were great and totally unexpected but the changes in the 21st century, if you think about it, will have an even larger, more profound and lasting impact on humanity. Furthermore because of the drastic nature of these changes that will likely change human behaviour irrevocably and kill our religious type belief in infinite growth and cornucopian technological worship I expect these changes will surprise people to an even greater degree. It will have to be a bigger surprise because as we see today it will truly take a hammer blow of gargantuan proportions to prize these ideas out of our collective consciousness.
When we see the future in those lenses and anticipate the big changes that will come – that will have to come – to alter our minds so drastically you come to realise just how difficult predicting the future will be. The issue I see here is when change becomes so dramatic it can be hard to grasp the full magnitude of the situation; we cannot appreciate the weight of the words we speak. The discussion almost takes on an unreal element; like we are talking and describing a dream and not reality. In these cases though, it is always helpful to look back on history to gain a good perspective on matters. When we look back consider what people in 1910 thought the year 2000 would be like. Much of the dialogue there would be way off and likely much of the thinking, conventional thinking at least would have seen people imagine that the year 2000 would look a lot like the year 1910 with a few additions added here and there. As you can see this is normalcy bias at work.
Granted in today's world it can be argued that communications is far superior and our means of acquiring and analysing data is far better today than it was in 1910 so people can make much better predictions. But has that really been the case? I would say the normalcy bias is as strong as ever and if anything it has grown more entrenched. Our belief in progress, technology and infinite growth have only solidified during this time while older or opposing belief systems to counter this culture or belief structure have been systemically eliminated during this time. So in light of that we must always be aware of not only this normalcy bias but also the cultural bias that we are exposed to.
It is also very prudent to remember that because our industrialised society is so truly unsustainable on so many levels that very dramatic changes must happen for society to regain a balance with nature. And these changes must be sufficient to not just alter the way our relationships with one another but our views on nature must change dramatically as we must finally confront the issues we have been trying to hide in the past few centuries namely that humans are not gods and are actually bound by the laws of nature and do have a finite capacity for ingenuity (only gods have infinite ingenuity). We will have to realise our well-being is dependent on the state of our ecosystem and we cannot detach our economies from the resources of the planet (as much as economists will try and convince you otherwise). Our Earth has a finite amount of resources, our society is dependent on energy (and not technology) and the Earth has a limited capacity to handle the pollution from our daily activities. All these ideas, as basic as they may seem, must be grasped by our collective minds and for that to happen we need some major change for people to alter their behaviour in such a drastic matter. In fact at this point I can only see a hammer blow working in waking zombies people from their collective slumber.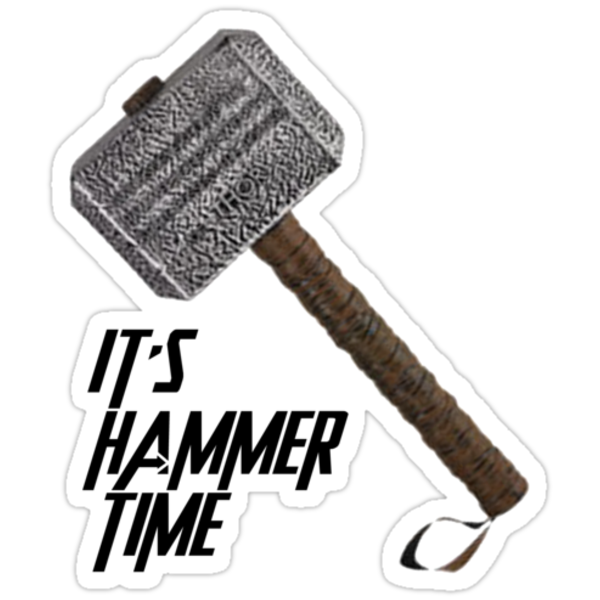 We must also note that these profound changes will be so big they will affect mankind for a very long time. This is especially true if you are to believe that these changes will result in a mass die-off. If the die-off is more than 50% of the population then there has been no historical precedent to this and so the changes will truly be unprecedented (at least in absolute terms thus excluding the Toba event). Therefore if the changes you are projecting will result in unprecedented outcomes it stands to reason that the unprecedented changes that will need to occur to reach the final state will become very difficult to predict as we have no historical measuring stick to base our analysis upon. By its very definition it is guesswork, educated guesswork perhaps but guesswork all the same.
This means that a drastic turning point, of some shape or form must occur. Since turning points are so notorious hard to predict (various experts, in various fields have a very bad record of predicting changes in trends) it is curious how people can say with such confidence what the year 2100 or even 2050 will be like when we consider how much the future will have to change to fit in with reality. We were never good in the past in predicting the future so when we make predictions we must be aware of this and aware of the bias that work against us. When looking at such deep matters it pays to reflect for a moment and stick our heads out to gain a greater perspective when making these debates.
And if you really think about it, it is still early days in terms of collapse. The century is still young so I do feel it is premature to make such strong bets that we can predict what will happen in the coming decades. To me it would be a bit like betting on a football game and me predicting that the score would finish 3-0 to the home team. Then after only 15 minutes in, when the score line still says 0-0, we get some people coming out and saying my prediction are wrong because there has been no sign of a goal nevermind a collapse from the away team. We got to wait a decent amount of time before we can really say with any confidence whether the predictions made by you or I are anywhere near right. I think most collapsers (Greer included) foresee a die-off of some sort by 2100 or even 2050. The question is whether this collapse will be slow, fast or step-wise. Can't say which path will be right with any certainty until at least 2025 IMHO and we probably need even longer than that. I suspect there will be various twists that take Greer and others by surprise because there are simply no historical precedents to the globalised economy we see today. The Roman Empire or any other empire for that matter cannot sufficiently cover all the difficulties modern society faces.
At the minimum what I think we need to be aware of is how the financial system will handle a scenario when global crude oil production leaves the plateau and begins declining year after year. Even more significant turning points would be when total gross energy of ALL fossil fuels reaches a peak and begins declining. In my Energy part II article I had a graph were this point would be reached sometime around 2025. At that point the amount of total possible wealth in the economy will peak and the claims to wealth that money/credit represent will become fundamentally broken. It will become much harder to continue playing the shell games that is QE or massaging various economic statistics to cover up the fundamental mismatch between claims and actual wealth.
Also as the system continues to deteriorate and get even more stressed you increase the probability of the system reaching a tipping point. It is this tipping point that creates the fast collapse scenarios, this happens because the system will leave its island of stability that is its dynamic equilibrium and system behaviour will suddenly change quite radically. You see this in the Arab springs where the economic, political and social systems were under stress for a prolonged period of time (decades) and all it took was a trigger and poof you got massive cascading failures in successive governments. The spark or trigger was quite small but since the system was already under severe strain that this was all it took to break the camel's back. You see a similar phenomenon occurring in biological systems when the body fails in cascade fashion when certain the parameters leave a certain threshold. Indeed the definition of a tipping point is the disproportionate reaction of a system to a particular stressor and it is this particular behaviour of systems that is the trigger of fast collapses.
As always it is most difficult to determine precisely when this tipping point occurs or when the parameters become too extreme to push the system out of its dynamic equilibrium but most systems have them. I don't think we can dismiss them and we certainly cannot dismiss tipping points with any degree of confidence until we have experienced periods of sustained declines in either crude oil production or more important total energy production. It is because of this why I feel Greer's confidence in slow collapse is unwarranted. I am not saying he is wrong but he should exercise more caution and not be dismissive of these notions after all one of the main points about complex systems is they are inherently unpredictable.
The other complication that trips a lot of people up is the fact that most systems have delayed responses to signals. This issue of a delayed response was most notably seen when production of crude oil began to plateau in 2005. As production plateaued, the price of oil increased from around $50 to $148 a barrel and it is only when oil prices reached the upper threshold did the general economy react in a profound manner. It can be noted this response to a plateau in oil production took three years before the effects truly manifested. This delayed response is a common feature of many complex systems and the nature and responses to these delays in signals is dependent on how efficient or resilient and healthy a system is. A more resilient system will have more redundant sub-systems or buffers in place to handle potential shocks. For example a factory with a large well stocked warehouse is more capable of handling a surprise influx of extra orders from customers before needing to restock (which again restocking is a delayed response to a stimuli) than a factory that operates with a small warehouse which operates a more just-in-time regime.
It is these delayed response to signals that give rise to issues such as population overshoot in the first place as temporarily resources can be consumed at a faster rate than the Earth can replenish resources because it takes time for the negative feedback loops to gain sufficient strength to overcome the momentum of the system which is to grow. And just think, this momentum of growth has got a number of centuries under its belt so it will take some time before the negative feedback loops gain sufficient strength to overcome this forward momentum of the overall system again this is a delayed response. We cannot expect immediate responses even if we believe so on an intuitive level.
In fact when it comes to delayed responses there are two types of delay: the first is perception delay and this is the time it takes before it can be observed there is a change in a system. To offer an example of a perception delay let us consider a bacterial infection. It takes a certain amount of time for the person to exhibit symptoms after contracting the bacteria infection and this incubation time can last anything between a few hours or years depending on the particular bacteria. In system dynamics this would be the perception delay. The second form of delay is response delay and this delay is the time taken between when an action is initiated and the time it can deliver a response. Applying the same example of the bacteria it takes a certain amount of time to for the medication (the action or external agent) to take effect and reduce the symptoms from the disease. The elapsed time to take effect is the response delay.
These delayed responses can also be observed in the price of goods and services because the price of goods will not reflect the true scarcity of resources as it takes time for these price signals to filter through the economy. These distortions are only made worse when we introduce various subsidies such as tax breaks, subsidies or do not pay for the full environmental costs of various activities as all these activities serve to mask the market signals that permeates through the system.
How a system handles these responses is, as stated earlier, dependent on how healthy and resilient it is and the length of delay in responding to various signals. If a system is less resilient and the responses are more delayed then the eventual counter-response is likely to be greater. To go back to the economy if there was another financial crisis similar to the one observed in 2008 then the economy would be in a less healthy state plus it would be less resilient. This means any shock coming from a delayed response (say the plateau of global crude production is left) then it would be less able to handle this shock and therefore the probability of a tipping point being initiated will be that bit higher since the stresses being placed on the system are greater.
On the note if global crude oil production it can be noted that more and more experts seem to believe that we will leave the plateau sometime this decade and the period of terminal declines in production will begin. What percentage these declines will take is difficult to say and there is some source of controversy on the magnitude of these declines but most seem to agree on the time-frames. A notable poster called Ron Patterson (also known as Darwinian in The Oil Drum) has followed crude oil numbers like a hawk for various years and has predicted a decline occurring sometime around the year 2015 give or take one or two years (to follow his analysis please follow his blog that is Peak Oil Barrel). If this really materialises then we can say that if the reaction time is similar to the one before to crude oil production plateauing then we could expect a reaction to this decline in oil production sometime in 2018. Again though, this is merely speculation so it must be taken with a grain of salt. What should be noted in this is that we must look out for changes in trends AND then factor in the amount of time needed for the market to respond to these trends for the reaction is not going to be immediate especially if there are distortions in the pricing mechanisms of the commodity in question.  Plus as alluded to earlier the most important variable would be the turning points in total gross energy or better yet gross net energy which is likely to occur shortly after one another as demonstrated in the graph below: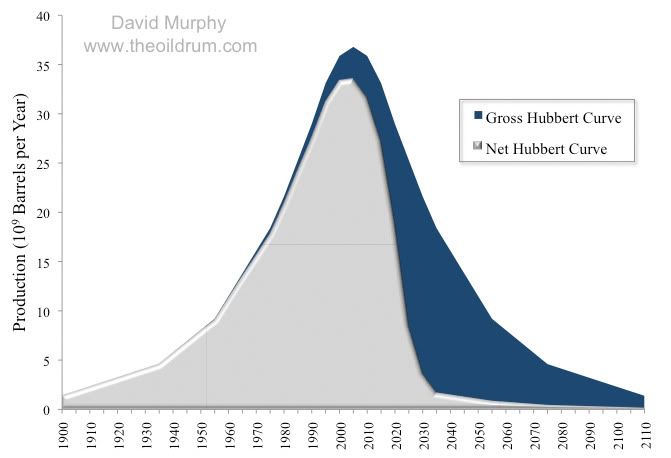 As to zombies, resources wars etc. if there is a major die-off it seems to me there is a good probability those events will transpire in some shape or form. I can't see how half the world's population (or more) will die-off without some of them putting some kind of fight so I think if you believe in a die-off, be it fast or slow, then you need to believe the probability of war and zombies is highly likely. I don't think it is really possible to have one without the other. If you think the two events are not mutually exclusive then you need to lay out how the die-off will occur in such a way those zombies or wars won't occur. For such a die-off to go unnoticed it must be really slow. The only way I can see it going silently is if people slowly starve to death and die from the various diseases that come from chronic malnutrition. This chronic malnutrition could also act as a means of preventing people from rebelling and thus starting wars because they don't have the energy to do so. It is not the scenario that is most likely to happen in my opinion but you are welcome to postulate alternate scenarios were people can slowly die. I will say mass die-offs that involve acute starvation of vast chunks of the population or death through wars would tend to suggest more mad Max type collapse scenarios. The other final possibility is you have a hybrid where certain sections of the world have slow collapses while others have fast collapses or flash crashes. If you think about it, everything is up in the air because it is still early days. We are only in the second decade of the 21st century. The Limits to Growth book still said the world economy would still be growing at this point in their standard run so really it would be a surprise to see fireworks just yet, but just because there are no fireworks does not mean there will be none.
To summarise, we cannot know for sure what will happen and we must recognise the fact that predicting the future especially the distant future is largely a fool's game. Most people who engage in star seeing will look like fools. Remember that. The main things one can do is appreciate the uncertainty that is life and learn to live with it. It is this feeling of wishing for certainty, wishing for absolute control that contributed to some of the problems to begin with. All we can do is be humble, be honest about our shortcomings and observe the patterns that occur in nature closely and most important of all respect the laws of nature. If we observe the phenomenon that occur in nature we can build models that can give us a better understanding of the world around us which can be enough to offer a general idea of what to expect. However all models are flawed and do have their shortcomings so we must know acknowledge their weaknesses. As Ugo Bardi likes to say all models are wrong. I wouldn't quite go as far to say that but I do like to use the analogy of a torch. Models are like torches they shed some light to the path ahead of us and make navigation somewhat easier. Some torches especially well built torches are better than others but ultimately no torch can show you the whole picture and most of your environment will still be shrouded in darkness. After all torches are no real substitutes for natural sunlight so the best we can do is acknowledge their shortcomings but use their small benefits to maximum use.