Follow us on Twitter @doomstead666
Friend us on Facebook
Published on The Doomstead Diner on February 22, 2017
Discuss this article at the Environment Table inside the Diner
The world has been into The Collapse Phase since 2008, but it still has a long way to go. Financial collapse, energy collapse, environmental collapse, food collapse and population collapse are all looming. They are all interdependent, and it's due to ALL of them at the same time. Energy works according to the simple rules called The Laws of Thermodynamics, so it is easily quantified, and I find it easiest to be absolutely sure about that scenario. Others may focus on different aspects, but there the problem is more difficult to quantify.
With Peak Conventional Oil having come and gone, and Fracked Oil being so expensive that no one is making a profit on it, even with artificially relaxed environmental standards and ultra-low interest rates, the very best energy resource we ever had is now on the decline. If you measure the production rate of coal in tonnes per year, we are nearly at Peak Coal. But if you measure it in Joules (of Energy) per year, the lower grades (energy-wise), and subtracting the energy needed to move the stuff to where the demand is, mean Peak Coal has happened too. Peak Gas is not too far away either – a decade or two, depending on the rate at which demand for it grows, pipelines can be laid, new power stations built, and new transmission grids laid. So Peak Fossils is probably with us NOW.
Renewables (wind and solar) seem so obvious a solution at first sight, but the energy needed to build all the infrastructure to make it work, replacing the Fossil Fuel infrastructure which has been built up over a century, cannot be done in time to be completed before the Peak Fossils decline really bites. Of course if we had started 30 years ago, we could have done it comfortably, and we could make a significant start on it right now, but the full energy transition can never be completed. At some stage the question will come before governments: do we cut back on fossil fuel availability to free up the energy available to make more renewable infrastructure, or do we "keep the lights on" now and in the end fall short of total energy availability? – no prizes for guessing the outcome. So Peak Fossils is also Peak Energy.
And Peak Energy means Peak Industry, since all manufacturing requires energy. Yes, we could get more efficient at manufacturing, but that would require throwing away the old machines and making new, better ones, and that requires MORE ENERGY. It's a vicious circle. It may not be completely vicious at the moment, but it will be, as Peak Fossils progresses further into the decline phase. This represents an entirely new way of looking at thing – building more new stuff always worked pre-Peak, but it doesn't work post-Peak.
Peak Industry means Peak Jobs, and Peak Jobs means Peak Money-to-Spend in the shops. So it also means Peak Profits, and that just won't do because that means Peak Investment, Industry, Jobs and Everything.
There is NO SOLUTION – industrial civilisation is doomed without lots of cheap energy.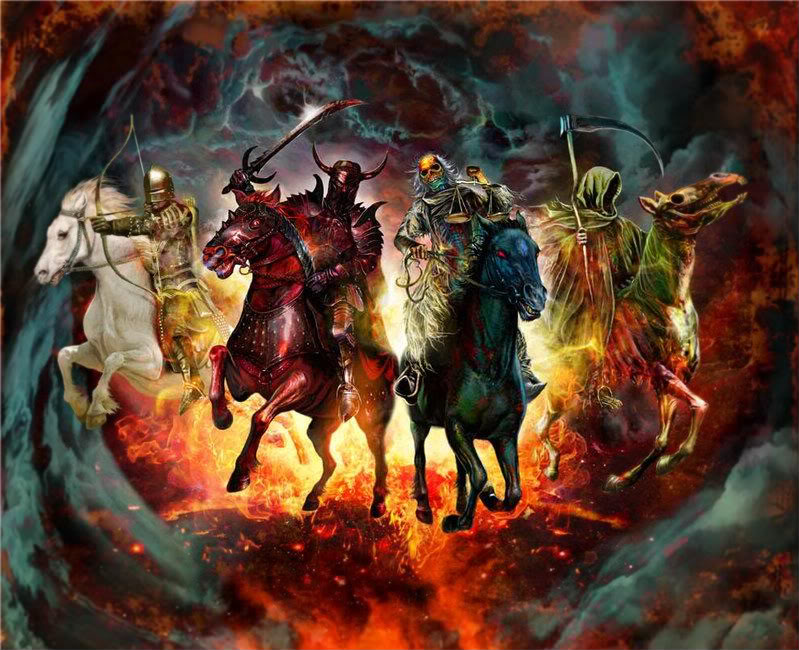 It's bigger than Trump, Xi and Putin can handle, so of course it's bigger than little old you and me can handle. We call it "Cognitive Dissonance" when people don't "get it". We call them "sheeple" and marvel how stupid they are, continuing to accept all the positive growth bullshit the Establishment puts out on the news every day. But what is so different about you that others can see? You still drive to work everyday, pay your taxes, buy your food in the supermarket, get new gadgets to play with – don't YOU look like a sheeple too, to the other sheeple? I know you "get it", because you're here at the Diner, but aren't you overwhelmed by the prospect of the future too, and sheeplish too? – I know I am.
When you have apocalyptic thoughts like this, they say there is something wrong with you. They call it "Post Traumatic Stress Disorder" or "Asperger's Spectrum Personality Disorder" or "Oppositional Defiant Disorder" or "Nihilist's Syndrome" or the catch all "Generalised Anxiety Disorder" or … whatever. Don't worry about it, because you are right – the system is fucked, and this can't go on for much longer. There will be a big die off, and whoever is left at the end will have to live without civilisation as we have known it.
Having a gun won't help, except in specially contrived Bruce Willis movie circumstances, where you are always awake and a perfect shot, and all the zombies are stupid and lousy shots.
Living in an old Minuteman missile silo, stocked with supplies, and hiding behind a pile of gold bars and your stash of solar panels, isn't going to help much. And what kind of life is that anyway? You can hide in the wilderness, living off the land, if you and your family are all super-fit and lucky – just like the gorillas and chimpanzees. But Nature tells us over and over again that it doesn't allow the old, sick or hungry to survive for long.
Zoo animals live approximately twice as long as their cousins in the wild, but what a price they pay. A life behind bars, with nothing to do. It's no wonder they all pace up and down and bang their heads on the walls. Regular meals, veterinary treatment, maybe even a mating now and then, but no stimulation of catching an interesting scent on the wind, only the stink of your own shit underfoot, and no thrill of the hunt.
So if you are a Killer Whale and you want to live a long time, go live at SeaWorld and do tricks in a pool for the audience.
But if you want to grab that fucking seal and thrash it about in the air for fun, then better to do that in the wild ocean somewhere, and put up with a shorter life ending in crippling injury and starvation, like all your ancestors did.
Civilisation breeds the survival instinct out of people, and instead grants them Human Rights (well, the rich ones anyway). I was watching a sob story on TV last night about this poor woman whose unborn babies all had Spina Bifida and had to be aborted, until the most recent one, where a team of 40 surgeons operated on her foetus in utero to correct the worst of the genetic faults. Amazing – that anyone should bother. But then we kid ourselves that we deserve it, because we all have Human Rights, don't we? It says so in the United Nations Declaration. Cue violins.
Some of Humanity will have less far to fall. If you are not lucky enough to have the United Nations on your side, then you will just have continue to manage living off the land as best you can. Your babies will mostly die in the first 5 years, so you had better have lots of them. Once your teeth are gone, your eyes too weak to see, and your bad back means you can't hunt any more, then it's time to go for a one-way trip to see the lions.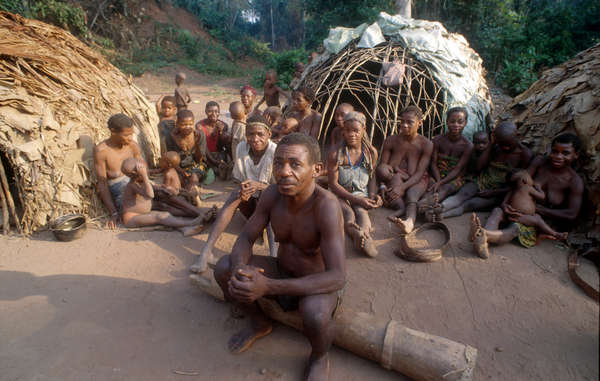 Such is Life as Nature meant it to be, so get used to it.