Follow us on Twitter @doomstead666
Friend us on Facebook
Published on The Doomstead Diner June 21, 2017
Discuss this article at the Medicine & Health Table inside the Diner
Back home in the digs after a hellishly long, exhausting and frustrating day. I'm was going to just write a couple of posts Inside the Diner on this, one in the Stealth Van thread on the Trailer Purchase issues and then another one for the RE is Dying thread (Diners Only!), but after writing the first couple of paragraphs I realized this was Blog Length material and should be up for the Blog Lurkers to read as well. So, ater a nap on the return home, I knocked this one out in one night. It covers one horrific day in the life of a cripple at the end of the Age of Oil and Industrial Civilization
The issues began early with the trip in. I woke up around 5AM with the itches, even though I set my alarm for 6:30. I killed some time on the net and scratched and rubbed, then changed into more respectable clothing for meeting doctors and trailer sellers. Then around 6:30 I felt drowsy again and went to take a Power Nap with the intention of getting on the road at 7:30 which would give me comfortable time to make the 8:45 appointment. I overslept and woke up at 7:45, and it takes me 5 minutes to get out the door and get rolling even if everything is all packed in SaVannah. So to be on time I had to put the pedal to the metal, exceed the speed limit and hope for no traffic. The weather was not cooperating either, it was pouring rain. However, I did pull in to the parking lot at precisely 8:45, but making it from the parking lot to the Pro from Dover's Suite was a real trial in the pouring rain. I had the Ewz with me in SaVannah which I had intended to use for this part of the Journey. However, with the rain pouring down, I would have been soaked to the bone before I even finished getting her out of the van, and besides that takes more time and would have made me later. I had the forethought to bring an umbrella with me, so I hoofed it with the Brolly over my head. It took me 10 minutes to cover the maybe 200 yards total and my calf muscles were SCREAMING in pain. On the upside, they took me right in. Unsurprisingly when they took my vitals for this one, BP was high at 140/90.
After the intake nurse left, another very short wait and a NEW Physician's Assistant comes in to discuss the case. Once again, I am not talking directly to the Great Man himself. So I go through a brief recap of my itching etiology and history, and then ask her if she knows what Notalgia Paresthetica is. Nope. This is a PA who is specialized in neurosurgery. Not very encouraging. So then I explain it to her and hand her the 10 page Research Booklet I have put together to educate dim-witted and overpaid medical professionals on Notalgia Paresthetica. Then she asks ME what I would like to do about the problem!
This is what Medicaid is paying $600 for. True Professionals assisting you with you Health Care needs. So I list what I would like done here:
1- Referral to the Brain Center in the Valley (maybe somebody there has heard of Notalgia Parasthetica?)
2- Referral to an Accupuncture Clinic so maybe Medicaid will pay for it.
3- Possible scrip for cortico-steroids.
4- New imaging to look at not only my neck but also the rest of the spine.
Notalgia paresthetica is a chronic sensory neuropathy characterized by pruritus of the upper to middle back, typically below the left shoulder blade. Symptoms may include pain, hyperesthesia, paresthesia, and hyperpigmentation of the affected area.
Note: Credit to Diner JDW on researching and locating the condition of Notalgia Paresthetica
PA says this all seems reasonable, and disappears for around 30 minutes. Finally returning, guess who is with her? THE GREAT MAN HIMSELF! It was like being in the presence of God, he has a big white beard and he's an older white guy. He even had the White Flowing Robes! OK, it was a Lab Coat. lol. Now, surely a well experienced M.D. who has been practing Neurosurgery for 30 years and is Board Certified would know what Notalgia Paresthetica is, right? WRONG! He's never heard of it either. Isn't God supposed to be Omnicient?
This is a condition described in the medical literature since at least 2011, that's the oldest date I have on it anyhow. According to the literature, about 10% of people with spinal problems end up with this at some point. He's never had a single case of it in 30 years?
In any case, after chatting with him for a full 10 minutes of his valuable time, he does agree to all four of the suggestions I made for a further treatment plan. I should have been a Doctor.
It remains to be seen if Medicaid will approve either the Accupunture or the 2 new expensive MRIs. The cortico-steroids I expect they will approve. It also remains to be seen if his referral gets me in to consult with the Neurologist at the Brain Center who rejected the first referral from the NP Bimbo as not being a neurological diagnosis. Any bets on whether this medical professional has ever heard of Notalgia Parasthetica?
Apointment #1 for the day now finished at around 10AM and my next appointment with the Vascular Pro from Dover is not until noon. My plan was to go look at the Anchorage trailer, the huge practically new one to fill in the gap in time. So I shuffle my way back to the van a lot slower than earlier so it is not as pain inducing. The rain has also calmed down to an intermittent drizzle. Once in the driver's seat, I drop in the address for the Anchorage trailer and listen to the directions from the smart phone. I am about halfway into this drive when I realize it's not taking me to another location in Anchorage, it's taking me to the Eagle River trailer location! Somehow, I managed to transpose the addresses and phone numbers of thes two trailers when I wrote them down. RE's screw up there. It was too late to turn around so I finished the drive there even though I knew the seller wouldn't be there. The trailer was though and out in the front yard too so EZ to take a look at. Not going to buy that one. It's a little too small, mainly because of its configuration not its length. Also, even with a new pro paint job and new wheels and tires, it just isn't up to SaVannah's standards, it would make her look cheap. So, hopefully, the Anchorage trailer will be better, and I will go look at that after the consult with the Vascular Pro from Dover.
I arrive at his office suite, which is actually in a separate building and is a consortium of docs called Imaging Associates. Radiologists and Heart docs. It's around 11:15 now and the appointment isn't until Noon. I stay in the van to snooze in the driver's seat, I didn't go in the bunk for this. At 11:45 I shuffle into the offices, fortunately a much shorter shuffle than from the hospital parking lot to the neurosurgeon's offices. Walking up to the receptionist, I tell her my name and I have an appointment with Dr. Arteries & Veins. She looks in the computer and finds no such appointment, which I had just made on the phone the prior day. Then she goes in the back to find out what's up? Turns out, the appointment they made for me was at their offices in the Valley, where I live! They neglected to tell me this when I made the appointment. Then she tells me they will squeeze me in, don't worry. OK. So I sit down and wait, not too long maybe 15 minutes so we are still more or less on time. Intake nurse comes in to take my vitals, and then getting ready to leave tells me, "TJ will be in to see you in a couple of minutes". TJ is the PA for Dr. A&V. I don't WANT to see the PA! I came in to see the Great Man himself! I am not impressed with the knowledge base of all the PAs I have seen in my medical adventures, and Medicaid is not paying good taxpayer money for me to see PAs! This is when she tells me that Dr. A&V is out in the Valley today!
Now I am getting just a little HOT under the collar along with being itchy. Nurse goes out of the exam room to discuss problem with the Office Manager, and comes back to tell me I can see Dr. A&V back up in the Valley at 3PM. I tell her I can't make it by 3 because of other appointments (although as it turns out I could have). We negotiate for a 4PM time. For my trouble and aggravation, she gets me a $15 Visa Gift Card to make me feel better.
Now done with this appointment but with another new one for the day scheduled for 4PM, it's time to head over to the Anchorage address and once again I program the smart phone to get me there. This time the right address. Strangely however, it gives me a transit time of around 30 minutes? Anchorage is not that big and generally you can get from one end of the town to the other in 20 minutes, tops as long as there is no traffic, and around 1PM is low traffic. I begin the drive, and around 3/4 in I realize why the transit time is so long.
There is only a relatively small patch of flat land at the mouth of the Knik River that is geographically good for setting up the kind of Towns/Cities that we are used to. All surrounding that to the South, East and North are Mountains, big, steep and rugged ones, no gentle slopes there. Where this guy's digs are is RIGHT on the edge of Chugach State Park. The only road that gets out of Anchorage to the North and South is Alaska 1, the Glenn Highway. To the south it runs along the arm of the Turnagin Glacier, to the north along the arm of the Knik Glacier. You don't find any other real good flat land building locations until you get to Soldotna in the south and Palmer-Wasilla in the north. Eagle River has some good spots, but its still pretty mountainous terrain.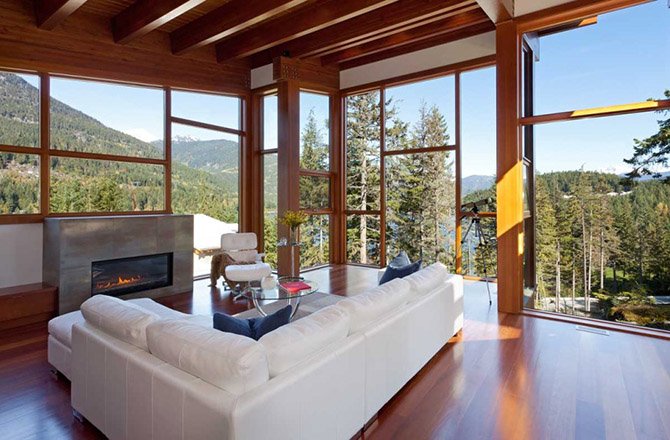 Where this guy has his digs is RIGHT at the border at the edge of the municipality of Anchorage with Chugach State Park, and it is the foothills of those mountains. As foothills go though, these are pretty serious ones with some VERY steep grades, some that I hit on the way there exceeded 10% even on the paved portions. Even in the Rockies and Appalachia I never hit grades in the double digits, except on some off ramps for short stretches. Yet people built their McMansions in this location, some quite magnificent ones since rich fucks love the beautiful views from their glass enclosed living rooms. Honestly though, I can't imagine driving back and forth to work in downtown Anchorage every day on these roads in winter, even with 4WD. EZ enough to get stuck on flat land in icy conditions, I can't see how these folks get in and out of some of their driveways, which some of them look to me like a 20% grade. Maybe they winch themselves up in the morning?
Anyhow, I stuck with it determined to see this other trailer. At least I did until the road I was on turned into a dirt road and had a warning sign of 15% Grades! Still, I soldiered on and went off the road with Savannah to see, even though she is NOT a 4WD vehicle, not to mention fairly large as 4 wheelers go. I went about 1/4 mile down the dirt road, wondering if I would be able to:
1- Turn around, or would I have to back up to GTFO of there?
2- Would SaVannah be able to hold traction to make the climb back out on only 2WD? Engine power was enough, but traction was an issue since the road was still wet from the morning rain.
As I came around the first bend in the dirt road about 200 yards ahead of me I saw a big increase in the downslope AND a tight switchback at the end of it. My Trucker Safety ALARM SIREN went off. "DANGER! WARNING WILL ROBINSON!" NO! I will not do this road! "There's a Signpost Up Ahead. You have reached…The Death Zone". At least this time I wasn't driving 75' of Tractor-Trailer.
There was a McMansion to my left with a big 2 car garage and leveled land for the driveway. I pulled into that driveway, turned Savannah around and GTFO of Dodge and back to the paved roads, and worked my way back down to the Flatland of downtown Anchorage. So I never even looked at the big ass nearly brand new trailer.
What boggles my mind is that the idiot who is selling this trailer actually drove it down this stretch of dirt road fully loaded. This guy definitely has more courage than brains. If he wants to sell it, he needs to drag it back out of there and put it on consignment at a used car dealer in Anchorage. He must be driving one fucking monster of a tow vehicle too, a Ford 350 or something like that. Even with that, I can't imagine taking the hairpin turn I was looking at with that trailer.
Anyhow, working my way back out, I still had time on my hands to make a stop for lunch in downtown Anchorage before driving back to the Valley for the last appointment of the day with Dr. A&V. I had planned to hit a Top 10 restaurant in Anchorage Simon & Seafort's Saloon for dinner and then spend the night in SaVannah in a Stealth Van Living experiment, but since I had to head back to the Valley for the last appointment that plan had to be cancelled. I opted instead for lunch at S&S. I programmed the smart phone once again to guide me there, where it is right across the street from Cap'n Cook and the Crow's Nest Restaurant, which I was avoiding because I wasn't happy with my last meal there last year. This is the pricy area of downtown Anchorage where the Oil Tycoons meet & eat, so the hotels are expensive and so are the restaurants.
Upon arrival at the location, I pulled into the public parking lot and bought my ticket for 2 hours or less for a cool $10. Then as I dropped it on the windshield I got another one of those untimely Calls of Nature, this time just to piss. The walk over to S&S is just too far, I know I won't make it without pissing my pants. So I go into Savannah to use my piss jar, but it has slid under the back seat and I can't get to it. In the end, I got back out of Savannah and pissed in between her and the car parked next to her, a brand new Hummer. I pissed all over the driver's side tire.
Now relieved and SaVannah legally paid and parked, I took the long shuffle over to S&S and got seated promptly at a nice table for 1 or 2 with a view of the ocean, although it's not really much to see, just water. I ordered the Halibut lunch special, which featured two cuts of Halibut, filet stuffed with Alaska Crab and Halibut Medallions encrusted with an Asiago Cheese breading. Supposedly according to the waiter the medallions have a consistency closer to Scallops which I still like (as much as I like any food eating these days anyhow), but I don't agree with that after sampling them. The meal was accompanied also by Mashed Yukon Gold Alaska Potatoes and briefly steamed heirloom broccoli. I also ordered a glass of Pinot Grigio to wash it down with. No Red Wines on the Wine List, and I am not a big fan of White Wine. It's a Fish place of course, and you're not supposed to have Red Wine with Fish if you are an epicure.
My hope was that eating an expensive and well prepared meal it would encourage me to eat more of it, but this didn't work on this occasion. The Crab Stuffed Fillet was the best, I had 3 bites of that. 2 Bites of the Asiago encrusted Halibut medallions. 2 forkfulls of the Alaska Yukon Gold Mashed Potatoes. One forkful of the al dente broccoli which I couldn't chew, if I finish it I will need to steam it some more. All the rest went in a Doggie Bag, about 2/3rd of the meal now in my fridge as leftovers. I'll see what I can work through of that tomorrow. This meal cost $50, but $15 of it was paid for by the Gift Card I got at Dr. A&V's office.
Now it is back on the road for the final leg of this journey, the trip back home to the Valley which was uneventful except for the fact I found myself nodding off from exhaustion and became worried I would fall asleep at the wheel. I kept jarring myself back to wakefulness each time I drifted off looking around the road though, and made it to the offices in one piece. After checking in at the desk, I sat down in one of the chairs and immediately fell asleep, but not sure how long, maybe 20 minutes.
On shuffling my way to the back to the exam room, the intake nurse wanted to do ANOTHER set of vitals on me. That would have been my 3rd for the day. I recused myself from this and told her to call the Anchorage office, they had done them 3 hours earlier. She was amenable to that.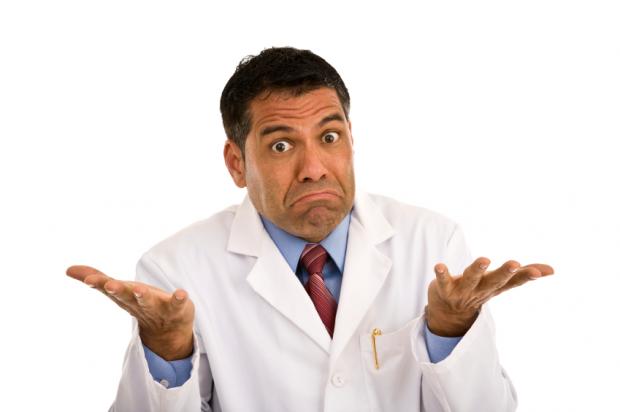 Finally the Great Man arrived to discuss the problems and what to do about them. Unlike the Notalgia Paresthetica, I have no firm idea of the cause of the edema in my legs and neither does the Pro from Dover. With no idea what is causing it, all that he can suggest is to treat the symptom, but none of the treatments thus far have done jack shit. The cardiac workup came out OK, the Blood workup OK and the latest imaging on my leg veins also OK, in that it doesn't look likely to be a cause of the edema. So in this consult he is referring me to a physical therapy center here in the valley that does massages and the like to push the fluid around and hopefully remove some of the discomfort from having legs that look like watermelons. Another one I do not know if Medicaid will pay for. Medicaid don't pay, I don't go.
In terms of possible causes, the most likely one that came up in the discussion was POOR NUTRITION, specifically lack of protein in the diet which sometimes cause edema. This is a good possibility since my nutrition is positively atrocious, but in terms of eating real food I don't see a lot I can do about it. I simply can't stomach much food. I will go out tomorrow and buy some Protein Shakes and see if I can stomach that stuff better.
In terms of solutions, I brought up the possibility of amputation of the lower portion of my legs below the knee. He was very against this, saying it would put me in a wheel chair. I am going to be in a wheel chair soon enough anyhow. At least this way it gets rid of some of the pain and discomfort. We won't be going down this route anytime too soon though. When I start showing up for consults in a wheel chair anyhow though, he will have less of a convincing argument.
Final stop of the day before returning to the digs was at the gas pump, to refill SaVannah and get the first accurate assessment of her gas mileage. After the trip to Talkeetna, local driving there then local driving back here in the Valley, then the drive to Anchorage and local driving there, the tank was down to just over the 1/4 full mark and the odometer at 323 miles. The odometer is NOT linear, it goes down faster once below the halfway mark. After doing the fillup in came out to a little less than 23 gallons, working out to an average around 15mpg, what I expected. A BIG IMPROVEMENT over the Tioga though!
Once back home, I sat down at the keyboard to write a couple of posts, but found I was too fatigued to do it and so went to take a nap. Instead of the posts, you got a nice long winded RE style blog, 3500 words worth in about 3.5 hours. That is averaging 1000 words/hour.
All written in 1 draft, stream of consciousness. No outline. No edits except for typos. How many writers can pull off that stunt? Hope you enjoyed it as much as I didn't enjoy the day that inspired it.