Follow us on Twitter @doomstead666
Friend us on Facebook
Published on The Doomstead Diner on March 26, 2017
Discuss this article at the Psychology Table inside the Diner
A couple of weeks ago while surfing on r/collapse, I ran into another one of those comments that really bugs me in the collapse blogosphere, that we (as in all Homo Saps) deserve to die because we are all responsible for destroying the ecosystem. I also got in a dispute with one of the mods who had deleted one of my comments because I included in it the tag line from the Church of Euthanasia, "Save the Planet. Kill Yourself.". Over on Nature Bats Last when I participated in that commentariat there was another misanthrope Pat who used this tag line to close all his posts, until Dr. McStinktion finally told him to stop because it made it look like he encouraged suicide. At this time he also put up a bunch of suicide hotlines on the sidebar as well, because of course his message tends to attract depressed and suicidal people.
Anyhow, I decided to put up a Selfie Post titled The Church of Euthanasia on r/collapse to address this topic, and below you will find the OP as well as a selection from the comment stream; If you want to read all the comments, follow the link to the thread on Reddit r/collapse.
Following the excerpt from the comment stream, I'll look at another misanthropic group out there, the Voluntary Human Extinction Movement.
OP by RE
One of the things that bugs me most on collapse websites is the rampant misanthropy you find in some people, who will often spout off on how Homo Sap DESERVES to die and they can't wait for it to happen. According to this logic, "we" as in everybody living on the planet are all equally and collectively responsible, so it would be better if we all were dead, the sooner the better.
I'm sorry, I'm not taking responsibility for the collective mistakes of mankind and giving myself the Death Penalty for this.
However, there actually was a CHURCH OF EUTHANASIA which sported the tagline, "Save the Planet. Kill Yourself."
On September 13, 1993, motorists driving on the Massachusetts Turnpike witnessed an unusual sight: A highway billboard for the Museum of Science in Boston had been covered by a ten-foot-by-ten-foot black banner with the words "Save the Planet—Kill Yourself" painted in white.
Taken to it's logical conclusion, this is where misanthropy leads to. Hating all people because you think they are all collectively responsible for the state of the planet and all should be dead as soon as possible is what gets this type of behavior going. It's just plain wrong.
————————–
From Wobinidan
You haven't really explained what's wrong about it other than you don't like it. I don't hold those views that you describe, my utopia is an earth that lives within its means, not one littered with corpses.
However, it's hard not to feel a little misanthropy when observing the incredible damage we are doing to the planet in the name of vanity. Every skyscraper is a middle finger to the ecosystem that made us possible. With that in mind, I can see the appeal of removing humans from earth.
But I wouldn't kill myself because a poster told me to. Unless there were boobs on it.
————————-
From RE
If you need an explanation of why it is wrong, you already are off the deep end. Get real. Advocating self-extinction either by killing yourself or not procreating exhibits an ungodly amount of self-hatred for your own species. If you are that deep down the Rabbit Hole, you are beyond salvation.
I will publish a full article on this Rabbit Hole next week on the Diner.
————————-
From Toktomi
Apparently you do not see any options other than "to help extinction" or to "try to survive the Zero Point".
I don't even understand what "survive the Zero Point" means, but I do understand that virtually no dichotomy can withstand close scrutiny despite my extensive experience in using vegetative dichotomous keys for identifying plant species.
I would suggest that maybe there is a bit more to this issue that what you have distilled it down to. For example, it is not necessarily misanthropic to believe that humans in possession of virtually unlimited energy occupy the niche of parasite of the Earth's biosphere which opens up a whole set of complexities to the issue that you have not addressed.
It appears to me that you are focusing on one small subset of all possible cognitive positions regarding this issue in order to draw an overarching, broad brush conclusion.
I don't know. It just seems like there is a lot more that could be said before arriving at "It's just plain wrong." Perhaps, you could start at the beginning and credibly establish what you describe as "rampant misanthropy" and corroborate and quantify your assertion that people "often spout off" about how "Homo Sap DESERVES to die".
Well, it's rather obvious, I suppose, that I don't see what you see and apparently I am not alone.
I will offer one last thought before shutting my yappy rambling face. While I agree with the abstract notion that it is not logical for anyone to accept responsibility for the collective mistakes of humanity, I don't find it threatening. The one thing among humanity that I find threatening is the act of declaring oneself to be in possession of truth or the inability to conclude a discourse with an admission of the possibility of being wrong. "The illusion of knowledge is at the root of all conflict." [a self-quote]
And, yes, I could be, and most likely am, wrong.
——————————–
From RE
I don't even understand what "survive the Zero Point" means
It refers to the discontinuity of a mathematical function. Right now we are experiencing exponential growth. At some point this function will break and there will be a population crash. The goal here is to survive this crash to begin the process of rebuilding the planet.
In terms of what my focus is, it's to keep on living (not myself, the species). That is the opposite of people who think the human race deserves to go extinct. What is so difficult to understand about that?
Finally, I don't find anything "threatening" about the idea of accepting collective responsibility, I merely said I wouldn't be a part of it. If you want accept collective responsibility for destroying the planet, feel free, be my guest. It makes no sense to me, but apparently it does to you.
———————–
From Goocy
———————–
From RE
If you want to talk gross generalizations, you can't go further than this. Blame the ENTIRE SPECIES! "We're ALL ROTTEN! There are NO good people who deserve to live!"
It's just ridiculous. The self-hatred involved here is just astounding.
————————
From Goocy
This also extends to the anti-breeding sentiment around here. Not reproducing is a form of collective suicide.
And I don't hate myself enough to play that game. I'm making an active effort to keep my carbon footprint below the limits of sustainability. So I'll have one child (below replacement, and within the carrying capacity of my own land) and refuse to feel guilty about that.
————————-
From RE
In terms of not breeding, that is actually the technique that the Voluntary Human Extinction Movement promotes, not killing yourself. That one belongs to the Church of Euthanasia, I attributed that tag line incorrectly originally.
However, they do amount to the same thing in the end, which is to extinguish the species purposefully because you think "we" are all so horrible. We're all Cockroaches in need of Extermination, etc.
No, we're not all bad people, there are good people. Unfortunately, we do have a lot of bad people running the show, because the system selects for that. We need to eliminate the system and eliminate the bad people, the cockroaches that infest our collective kitchen.
Bring on the Orkin Man!
———————–
From Nick16
To be fair, many of us would probably be dead for a long time if euthanasia was legal. The uncertainty of suicide, the prospect of suffering, and the pain and lack of comprehension from one's social circles, can weigh more than the hatred for our species. If death was guaranteed with a single, painless injection, and without any of the stigmas related to suicide, the story would be different, and an unprecedented number of humans would no longer walk the earth.
Personally, if euthanasia was legal, I would decide to die even if we weren't collapsing; I find my biological urges too tiresome and the prospect of an ever deteriorating body is too taxing on my psyche.
————————–
From RE
Well, if there was a Youth in Asia clinic on every street corner along with Ads promoting it on TV and Tweets regularly hitting your cell phone promoting it, I'm sure it would be quite popular.
Text to Mom:
Hey Mom! Won't be home for Dinner tonight! I have an appointment at the Youth in Asia clinic after Soccer practice. You can give my steak to Fido.
———————————-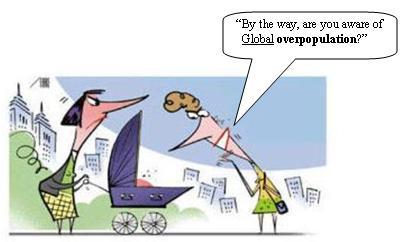 Now, compared to the Church of Euthanasia, the Voluntary Human Extinction Movement looks positively benign. They don't ask for people currently walking the Earth to commit Seppuku, just don't reproduce. Which means for the most part people stop fucking, although the VEHM has Sodomy as one of their basic principles for getting this extinction job done. What do you think the likelihood is that all 7.3B people currently ambulatory will choose to stop having children? What is the likelihood you could forcibly sterilize all of them? What is the likelihood you could pass out enough free condoms which never fail to everybody? Your chances of winning the LOTTO twice in a row are better than this. It's just ludicrous and it's not gonna happen.
In reality of course, anti-natalism is just as misanthropic as euthanasia is, the only difference here is you put off the final extinguishing of the human race into the next generation, and YOU get to live out your life, at least until you descend into a Children of Men scenario.
At least in that dystopian scenario, the lack of fertility arrived spontaneously and mysteriously, but the outcome of trying to do this purposefully likely would not be much different. The HOPELESSNESS involved here gives people very little reason to stick to any kind of social norms, so you just end up with a big conflagration.
Now, this is not to say I am not in favor of limiting reproduction somewhat if possible, clearly if we want to achieve some kind of sustainable situation for Homo Sap, I certainly am in full support of this idea. Exponential Growth on a Finite Planet just is not possible. However, you can't achieve this by sterilizing everyone and nobody procreating anymore. If you could somehow do it, that amounts to a Species Wide Seppuku, and is no different than the Church of Euthanasia, just it delays it out of your lifetime.
The general belief system in both the case of the Church of Euthanasia and the Voluntary Human Extinction Movement is that Homo Saps are BAD SPECIES, and EVERYBODY who is a member of this species should DIE! At least the CoE people are a bit more ehtical in this and put this extinction into your own lifetime rather than your unborn children, but they both are nihilistic concepts and approaches. They also demonstrate an astounding level of self-hatred and self-contempt.
So what DO we need to do to reduce the population in a manner consistent with survival of the species? NOTHING! The problem takes care of itself through the 4 Horsmen of the Apocalypse! Famine, Pestilence, War & Death will reduce the population of Homo Sap without any direction from anyone.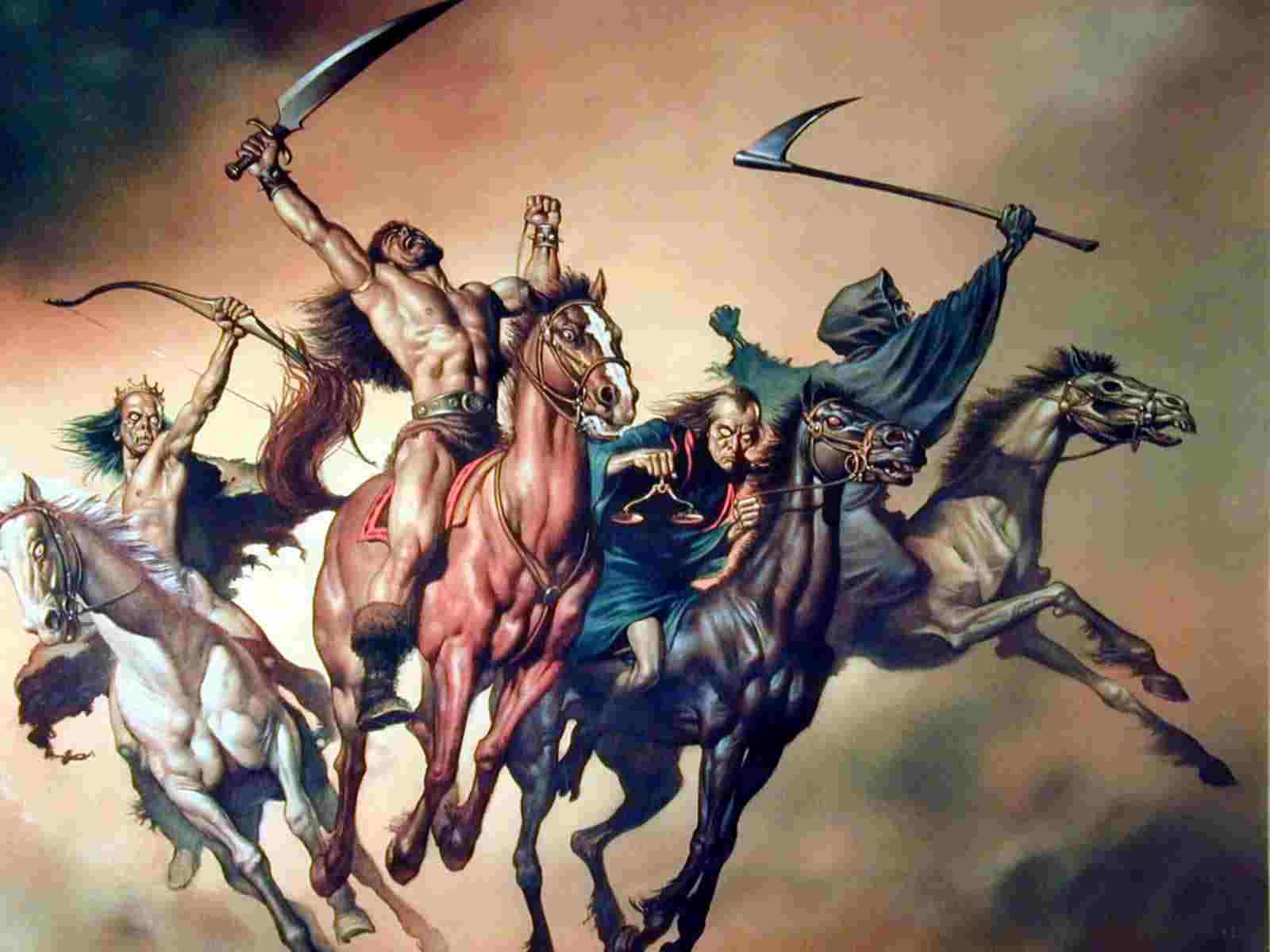 In general, when the 4 Horsemen come a-calling, the weakest in the population are culled first, the elderly and infrim and infants who cannot be supported by the population or are most susceptible to disease.. The poorest are used for Cannon Fodder in the Wars as well, and then the Richest are strung up by their Gonads or filled full of lead in a Ruskie Basement like Nicholas & Alexandra Romanoff in the Bolshevik Revolution.
We all gotta go sometime.
The thing is, unlike everyone commitng mass suicide a-la Jonestown, some people are left alive here, and they are mostly of healthy breeding age, so you get a reboot after the culling is done with.
Sadly, because of the depth of the Overshoot and the degree of degradation to the environment, this particular culling event is likely to be the largest ever in gross numbers for Homo Saps.
Just because MANY people will die though doesn't mean EVERYBODY will die, at least not in the near term anyhow. So the objective for the individual who wishes to live and see his or her children live also is to position yourself as best as possible for the coflagrations to come. That is no EZ task of course, and besides planning will take a good deal of LUCK as well. Percentage aren't good here, particularly not for residents of the Big Shities.So if there is any way you can do it, the time to GTFO of Dodge is NOW. Better a Day Early than a Minute too Late.