From the keyboard of Surly1
Follow us on Twitter @doomstead666
Like us on Facebook
Photoillustration by Surly1
"The wide world is all about you: you can fence yourselves in, but you cannot forever fence it out." -J.R.R. Tolkien
---
Saturday marked Earth Day 2017. Across the country, tens of thousands of people took proud part in hundreds of "March for Science" events. Out in force to protest the anti-science rhetoric and assertively ignorant actions wafting from thankfully-incompetent-but-still-malign trump Administration, a rat's nest full of climate change and science denier billionaires, they sent an unmistakable message of resistance.
In southeastern Virginia, there were four separate events. All well attended.
The President took time out of his busy Saturday grabbing photo-ops wherever he could (such as the one in which he "congratulated" an Army Sergeant who received a Purple Heart for wounds resulting in amputation). Such gaffes used to be politically disfiguring, but in an age without shame or accountability, our reality-show POTUS gallantly soldiered on with his propaganda show designed to change the subject to anything-but-Russia.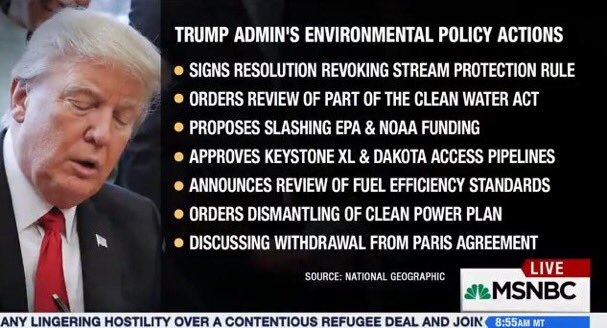 Neither shame nor evidence could staunch the borborygmus emerging from trump, as he issued a typically flatulent statement marking the occasion:
"Rigorous science is critical to my administration's efforts to achieve the twin goals of economic growth and environmental protection.

"My administration is committed to advancing scientific research that leads to a better understanding of our environment and of environmental risks. As we do so, we should remember that rigorous science depends not on ideology, but on a spirit of honest inquiry and robust debate.

This April 22nd, as we observe Earth Day, I hope that our nation can come together to give thanks for the land we all love and call home,"
Cue the laugh track. Trump made this statement as thousands of marchers filled the streets of DC and elsewhere directly in response to Trump's threats of budget cuts to agencies funding scientific research.
Protesters cared little and paid attention less to the movements of 45. They found themselves on the streets marching, here in the 21st century, in support of science, reason, evidence, the scientific method. Along with passion marchers brought incisive and wittily designed signs. Here's a non-scientifically selected sample from demonstrations across the country and from the march Contrary and I attended.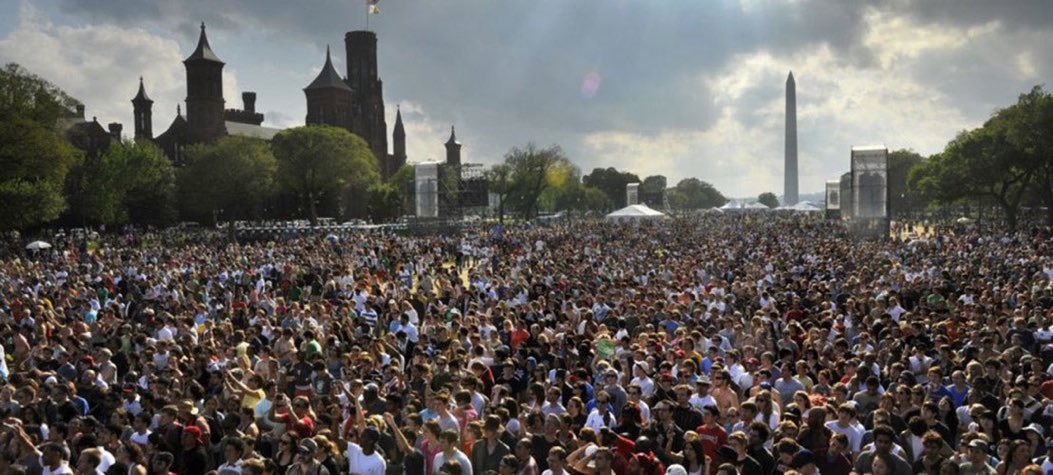 Science Day Marches Outdraw trump's Inauguration.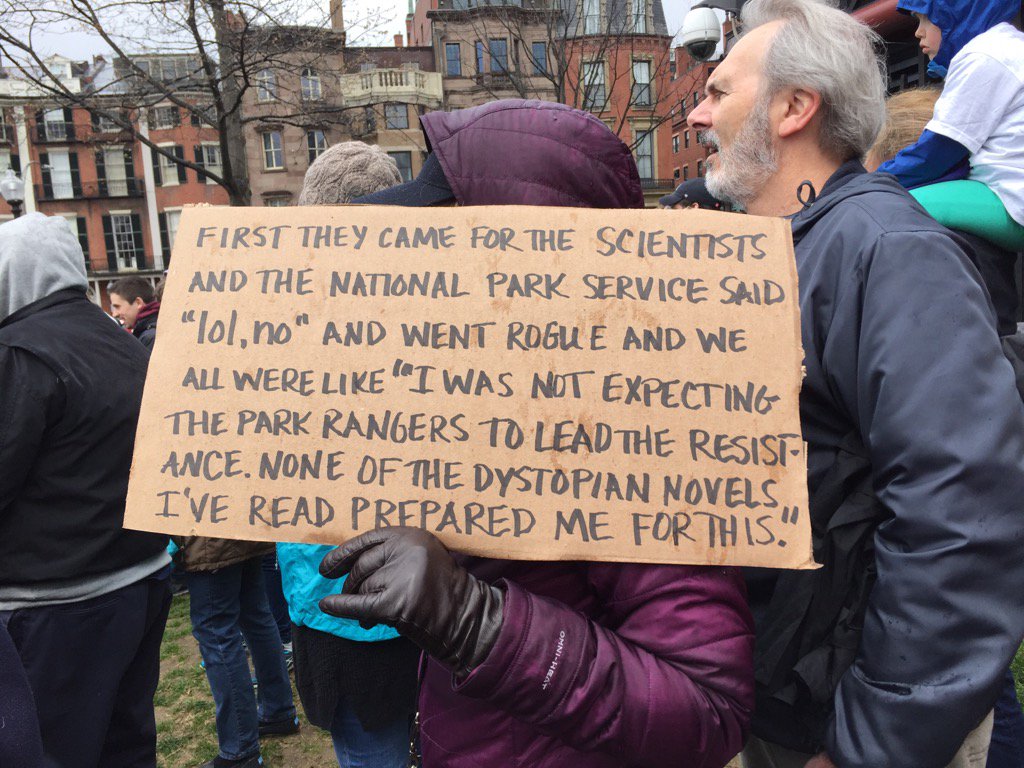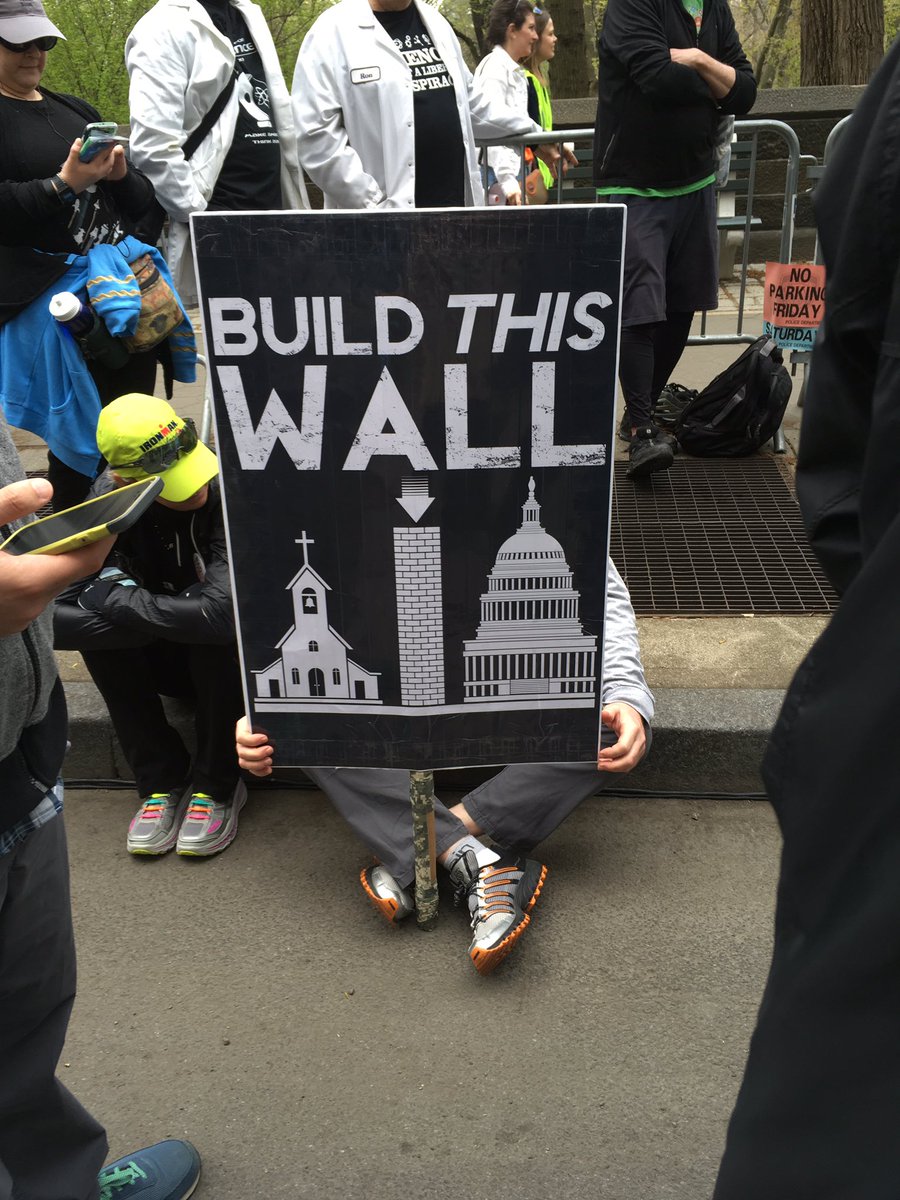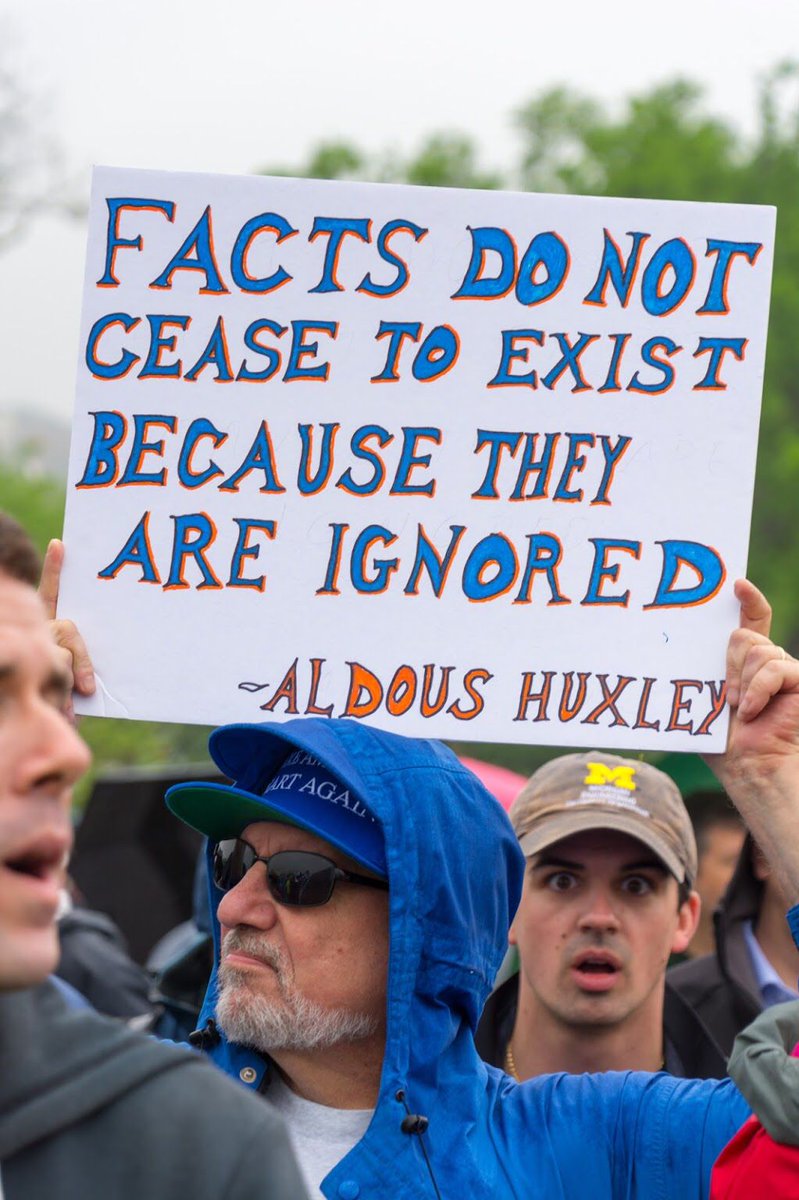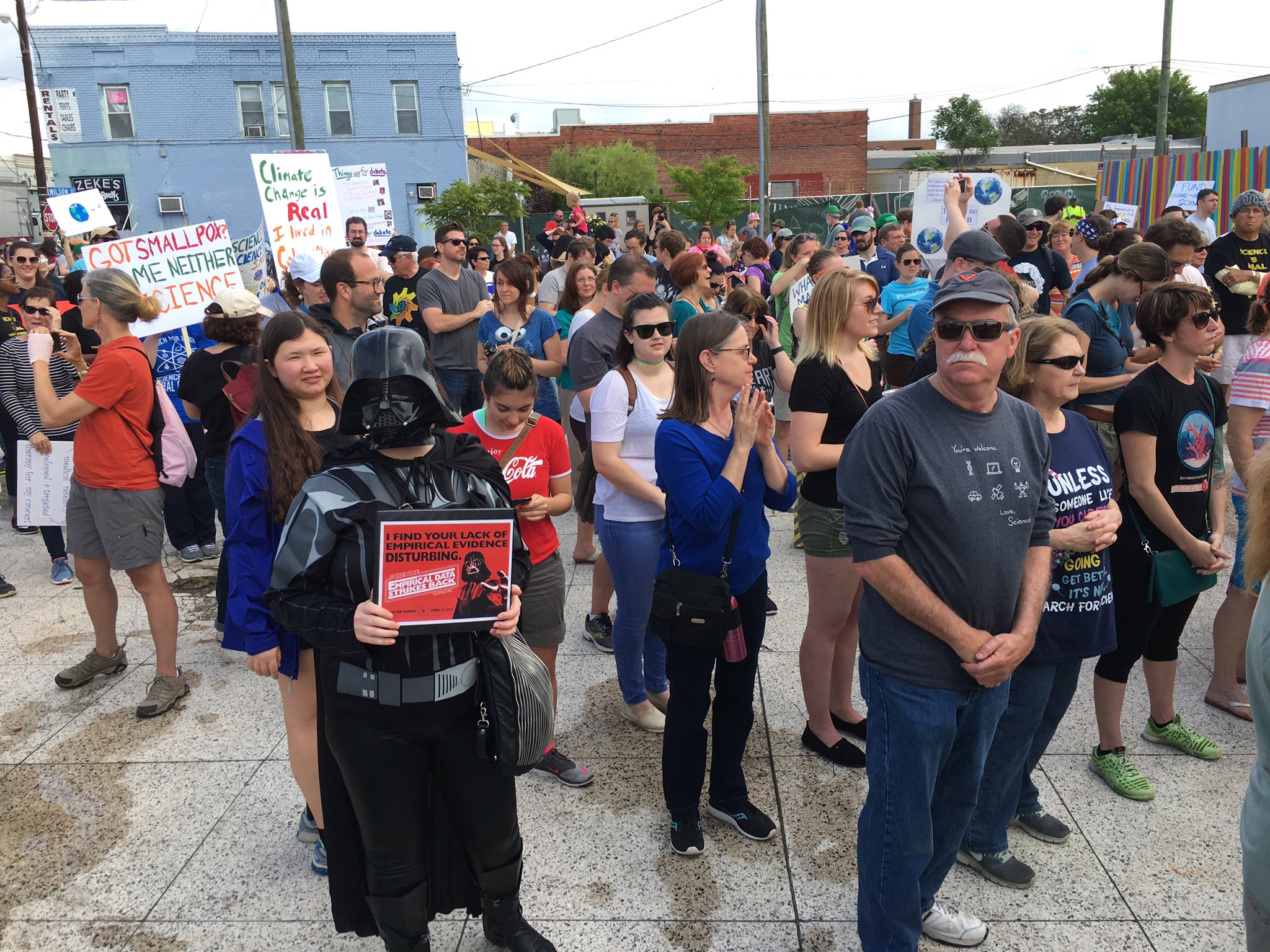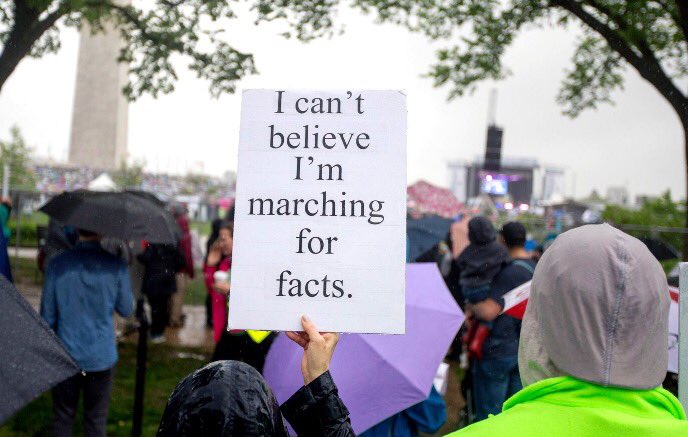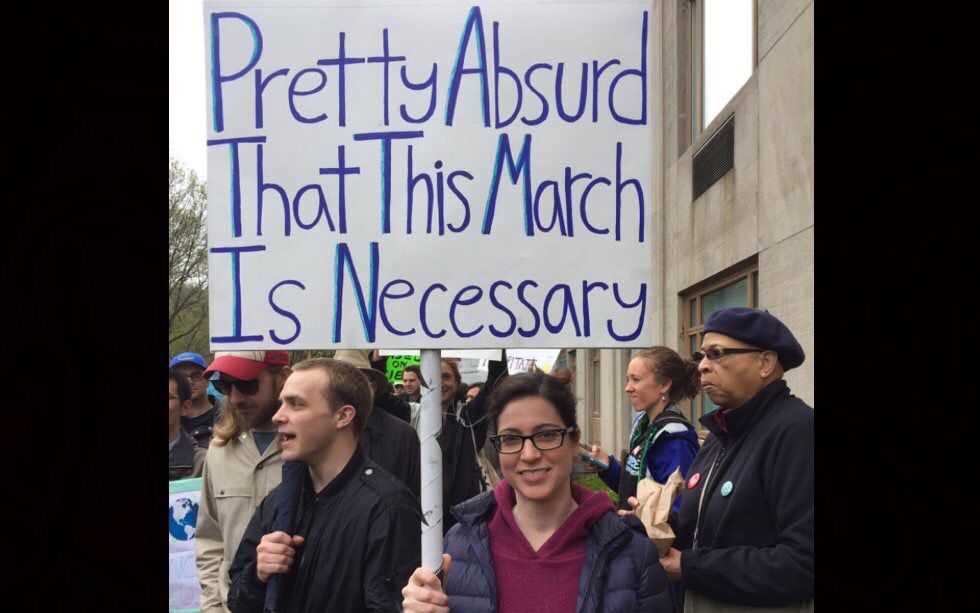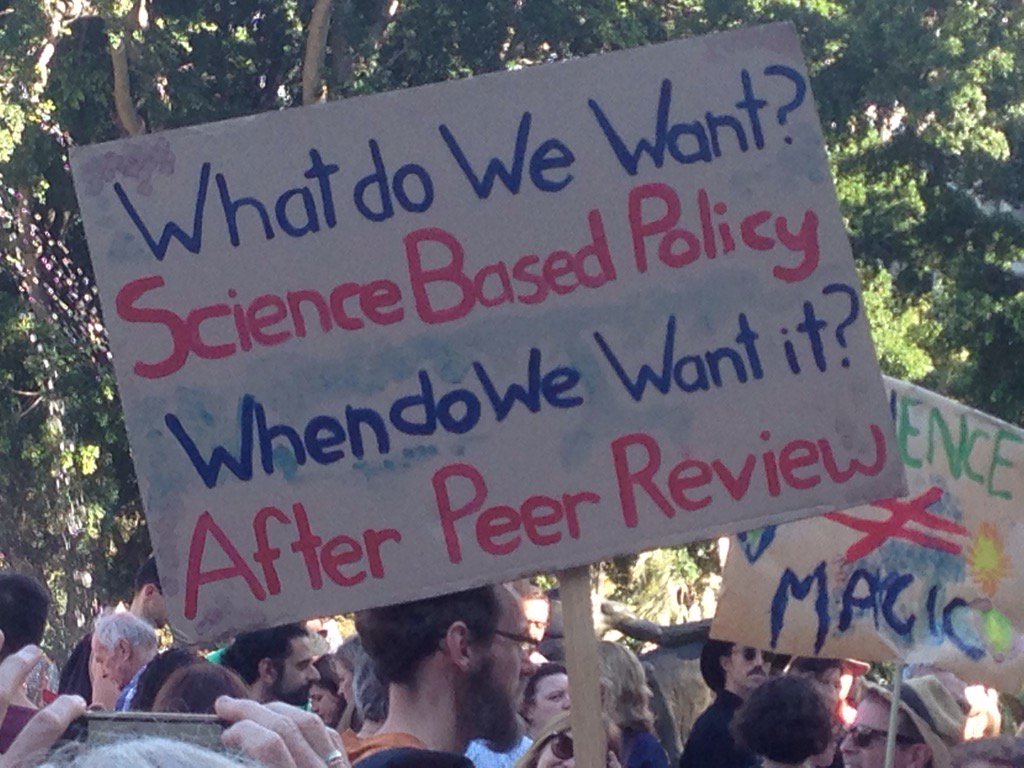 The turnout at this event numbered at least five hundred, and long lines of peaceful marchers were provided with a police escort as they marched the length of Norfolk's Granby St. My wife Contrary could not resist having her picture made with some of Norfolk's finest. The reception from the authorities was markedly different from that which greeted Occupy in November of 2011. In September of that year, Occupy Wall Street sprouted up and gave birth to dozens of like-minded Occupy groups across the country, including Norfolk. In November of that year, the Bush administration's Dept. of Homeland Security coordinated a city-by-city crackdown and evacuation on Occupy encampments.
She noted the fine turnout with a certain amount of wistfulness, recalling the days when we might get 40 people for general assembly and far fewer for a direct action. I replied that Occupy was the tip of the spear, a catalyst that made a change in the political vocabulary of this country, and one that lit a fire of resistance that has spread to thousands of others. It was deeply gratifying to know that the resulting blaze was afire in dozens of cities around the country and the world.
---
Surly1 is an administrator and contributing author to Doomstead Diner. He is the author of numerous rants, screeds and spittle-flecked invective here and elsewhere, and once quit barking and got off the porch long enough to be active in the Occupy movement. Where he met the woman who now shares his old Virginia home and who, like he, is grateful that he is not yet taking a dirt nap, and like he, will be disappointed to not be prominently featured on an enemies list compiled by the current administration.