Off the Keyboard of William Blum
Follow us on Twitter @doomstead666
Friend us on Facebook

Published November 7th, 2013 by William Blum on The Anti-Empire Report
National Security Agency – The only part of the government that really listens to what you have to say
The New York Times (November 2) ran a long article based on NSA documents released by Edward Snowden. One of the lines that most caught my attention concerned "Sigint" – Signals intelligence, the term used for electronic intercepts. The document stated:
"Sigint professionals must hold the moral high ground, even as terrorists or dictators seek to exploit our freedoms. Some of our adversaries will say or do anything to advance their cause; we will not."
What, I wondered, might that mean? What would the National Security Agency – on moral principle – refuse to say or do?
I have on occasion asked people who reject or rationalize any and all criticism of US foreign policy: "What would the United States have to do in its foreign policy to lose your support? What, for you, would be too much?" I've yet to get a suitable answer to that question. I suspect it's because the person is afraid that whatever they say I'll point out that the United States has already done it.
The United Nations vote on the Cuba embargo – 22 years in a row
For years American political leaders and media were fond of labeling Cuba an "international pariah". We haven't heard that for a very long time. Perhaps one reason is the annual vote in the United Nations General Assembly on the resolution which reads: "Necessity of ending the economic, commercial and financial embargo imposed by the United States of America against Cuba". This is how the vote has gone (not including abstentions):
| Year | Votes (Yes-No) | No Votes |
| --- | --- | --- |
| 1992 | 59-2 | US, Israel |
| 1993 | 88-4 | US, Israel, Albania, Paraguay |
| 1994 | 101-2 | US, Israel |
| 1995 | 117-3 | US, Israel, Uzbekistan |
| 1996 | 138-3 | US, Israel, Uzbekistan |
| 1997 | 143-3 | US, Israel, Uzbekistan |
| 1998 | 157-2 | US, Israel |
| 1999 | 155-2 | US, Israel |
| 2000 | 167-3 | US, Israel, Marshall Islands |
| 2001 | 167-3 | US, Israel, Marshall Islands |
| 2002 | 173-3 | US, Israel, Marshall Islands |
| 2003 | 179-3 | US, Israel, Marshall Islands |
| 2004 | 179-4 | US, Israel, Marshall Islands, Palau |
| 2005 | 182-4 | US, Israel, Marshall Islands, Palau |
| 2006 | 183-4 | US, Israel, Marshall Islands, Palau |
| 2007 | 184-4 | US, Israel, Marshall Islands, Palau |
| 2008 | 185-3 | US, Israel, Palau |
| 2009 | 187-3 | US, Israel, Palau |
| 2010 | 187-2 | US, Israel |
| 2011 | 186-2 | US, Israel |
| 2012 | 188-3 | US, Israel, Palau |
| 2013 | 188-2 | US, Israel |
Each fall the UN vote is a welcome reminder that the world has not completely lost its senses and that the American empire does not completely control the opinion of other governments.
Speaking before the General Assembly, October 29, Cuban Foreign Minister Bruno Rodriguez declared: "The economic damages accumulated after half a century as a result of the implementation of the blockade amount to $1.126 trillion." He added that the blockade "has been further tightened under President Obama's administration", some 30 US and foreign entities being hit with $2.446 billion in fines due to their interaction with Cuba.
However, the American envoy, Ronald Godard, in an appeal to other countries to oppose the resolution, said:
"The international community … cannot in good conscience ignore the ease and frequency with which the Cuban regime silences critics, disrupts peaceful assembly, impedes independent journalism and, despite positive reforms, continues to prevent some Cubans from leaving or returning to the island. The Cuban government continues its tactics of politically motivated detentions, harassment and police violence against Cuban citizens." 1
So there you have it. That is why Cuba must be punished. One can only guess what Mr. Godard would respond if told that more than 7,000 people were arrested in the United States during the Occupy Movement's first 8 months of protest 2 ; that their encampments were violently smashed up; that many of them were physically abused by the police.
Does Mr. Godard ever read a newspaper or the Internet, or watch television? Hardly a day passes in America without a police officer shooting to death an unarmed person?
As to "independent journalism" – what would happen if Cuba announced that from now on anyone in the country could own any kind of media? How long would it be before CIA money – secret and unlimited CIA money financing all kinds of fronts in Cuba – would own or control most of the media worth owning or controlling?
The real reason for Washington's eternal hostility toward Cuba? The fear of a good example of an alternative to the capitalist model; a fear that has been validated repeatedly over the years as Third World countries have expressed their adulation of Cuba.
How the embargo began: On April 6, 1960, Lester D. Mallory, US Deputy Assistant Secretary of State for Inter-American Affairs, wrote in an internal memorandum: "The majority of Cubans support Castro … The only foreseeable means of alienating internal support is through disenchantment and disaffection based on economic dissatisfaction and hardship. … every possible means should be undertaken promptly to weaken the economic life of Cuba." Mallory proposed "a line of action which … makes the greatest inroads in denying money and supplies to Cuba, to decrease monetary and real wages, to bring about hunger, desperation and overthrow of government." 3 Later that year, the Eisenhower administration instituted the suffocating embargo against its everlasting enemy.
The Cold War Revisited
I've written the Introduction to a new book recently published in Russia that is sort of an updating of my book Killing Hope. 4 Here is a short excerpt:
The Cold War had not been a struggle between the United States and the Soviet Union. It had been a struggle between the United States and the Third World, which, in the decade following the dissolution of the Soviet Union, continued in Haiti, Somalia, Iraq, Yugoslavia and elsewhere.

The Cold War had not been a worldwide crusade by America to halt Soviet expansion, real or imaginary. It had been a worldwide crusade by America to block political and social changes in the Third World, changes opposed by the American power elite.

The Cold War had not been a glorious and noble movement of freedom and democracy against Communist totalitarianism. It had typically been a movement by the United States in support of dictatorships, authoritarian regimes and corrupt oligarchies which were willing to follow Washington's party line on the Left, US corporations, Israel, oil, military bases, et al. and who protected American political and economic interests in their countries in exchange for the American military and CIA keeping them in power against the wishes of their own people.

In other words, whatever the diplomats at the time thought they were doing, the Cold War revisionists have been vindicated. American policy had been about imperialism and military expansion.
Apropos the countless other myths we were all taught about the Soviet Union is this letter I recently received from one of my readers, a Russian woman, age 49, who moved to the United States eight years ago and now lives in Northern Virginia:
I can't imagine why anybody is surprised to hear when I say I miss life in the Soviet Union: what is bad about free healthcare and education, guaranteed employment, guaranteed free housing? No rent or mortgage of any kind, only utilities, but they were subsidized too, so it was really pennies. Now, to be honest, there was a waiting list to get those apartments, so some people got them quicker, some people had to wait for years, it all depended on where you worked. And there were no homeless people, and crime was way lower. As a first grader I was taking the public transportation to go to school, which was about 1 hour away by bus (it was a big city, about the size of Washington DC, we lived on the outskirts, and my school was downtown), and it was fine, all other kids were doing it. Can you even imagine this being done now? I am not saying everything was perfect, but overall, it is a more stable and socially just system, fair to everybody, nobody was left behind. This is what I miss: peace and stability, and not being afraid of the future.

Problem is, nobody believes it, they will say that I am a brainwashed "tovarish" [comrade]. I've tried to argue with Americans about this before, but just gave up now. They just refuse to believe anything that contradicts what CNN has been telling them for all their lives. One lady once told me: "You just don't know what was going on there, because you did not have freedom of speech, but we, Americans, knew everything, because we could read about all of this in our media." I told her "I was right there! I did not need to read about this in the media, I lived that life!", but she still was unconvinced! You will not believe what she said: "Yes, maybe, but we have more stuff!". Seriously, having 50 kinds of cereal available in the store, and walmarts full of plastic junk is more valuable to Americans than a stable and secure life, and social justice for everybody?

Of course there are people who lived in the Soviet Union who disagree with me, and I talked to them too, but I find their reasons just as silly. I heard one Russian lady whose argument was that Stalin killed "30, no 40 million people". First of all it's not true (I don't in any way defend Stalin, but I do think that lying and exaggerating about him is as wrong)*, and second of all what does this have to do with the 70s, when I was a kid? By then life was completely different. I heard other arguments, like food shortages (again, not true, it's not like there was no food at all, there were shortages of this or that specific product, like you wouldn't find mayo or bologna in the store some days, but everything else was there!). So, you would come back next day, or in 2-3 days, and you would find them there. Really, this is such a big deal? Or you would have to stay in line to buy some other product, (ravioli for example). But how badly do you want that ravioli really that day, can't you have anything else instead? Just buy something else, like potatoes, where there was no line.

Was this annoying, yes, and at the time I was annoyed too, but only now I realized that I would much prefer this nuisance to my present life now, when I am constantly under stress for the fear that I can possibly lose my job (as my husband already did), and as a result, lose everything else – my house? You couldn't possibly lose your house in Soviet Union, it was yours for life, mortgage free. Only now, living here in the US, I realized that all those soviet nuisances combined were not as important as the benefits we had – housing, education, healthcare, employment, safe streets, all sort of free after school activities (music, sports, arts, anything you want) for kids, so parents never had to worry about what we do all day till they come home in the evening.
* We've all heard the figures many times … 10 million … 20 million … 40 million … 60 million … died under Stalin. But what does the number mean, whichever number you choose? Of course many people died under Stalin, many people died under Roosevelt, and many people are still dying under Bush. Dying appears to be a natural phenomenon in every country. The question is how did those people die under Stalin? Did they die from the famines that plagued the USSR in the 1920s and 30s? Did the Bolsheviks deliberately create those famines? How? Why? More people certainly died in India in the 20th century from famines than in the Soviet Union, but no one accuses India of the mass murder of its own citizens. Did the millions die from disease in an age before antibiotics? In prison? From what causes? People die in prison in the United States on a regular basis. Were millions actually murdered in cold blood? If so, how? How many were criminals executed for non-political crimes? The logistics of murdering tens of millions of people is daunting. 5
Let's not repeat the Barack fuckup with Hillary
Not that it really matters who the Democrats nominate for the presidency in 2016. Whoever that politically regressive and morally bankrupt party chooses will be at best an uninspired and uninspiring centrist; in European terms a center-rightist; who believes that the American Empire – despite the admittedly occasional excessive behavior – is mankind's last great hope. The only reason I bother to comment on this question so far in advance of the election is that the forces behind Clinton have clearly already begun their campaign and I'd like to use the opportunity to try to educate the many progressives who fell in love with Obama and may be poised now to embrace Clinton. Here's what I wrote in July 2007 during the very early days of the 2008 campaign:
Who do you think said this on June 20? a) Rudy Giuliani; b) Hillary Clinton; c) George Bush; d) Mitt Romney; or e) Barack Obama?
"The American military has done its job. Look what they accomplished. They got rid of Saddam Hussein. They gave the Iraqis a chance for free and fair elections. They gave the Iraqi government the chance to begin to demonstrate that it understood its responsibilities to make the hard political decisions necessary to give the people of Iraq a better future. So the American military has succeeded. It is the Iraqi government which has failed to make the tough decisions which are important for their own people." 6
Right, it was the woman who wants to be president because … because she wants to be president … because she thinks it would be nice to be president … no other reason, no burning cause, no heartfelt desire for basic change in American society or to make a better world … she just thinks it would be nice, even great, to be president. And keep the American Empire in business, its routine generating of horror and misery being no problem; she wouldn't want to be known as the president that hastened the decline of the empire.
And she spoke the above words at the "Take Back America" conference; she was speaking to liberals, committed liberal Democrats and others further left. She didn't have to cater to them with any flag-waving pro-war rhetoric; they wanted to hear anti-war rhetoric (and she of course gave them a bit of that as well out of the other side of her mouth), so we can assume that this is how she really feels, if indeed the woman feels anything. The audience, it should be noted, booed her, for the second year in a row.
Think of why you are opposed to the war. Is it not largely because of all the unspeakable suffering brought down upon the heads and souls of the poor people of Iraq by the American military? Hillary Clinton couldn't care less about that, literally. She thinks the American military has "succeeded". Has she ever unequivocally labeled the war "illegal" or "immoral"? I used to think that Tony Blair was a member of the right wing or conservative wing of the British Labour Party. I finally realized one day that that was an incorrect description of his ideology. Blair is a conservative, a bloody Tory. How he wound up in the Labour Party is a matter I haven't studied. Hillary Clinton, however, I've long known is a conservative; going back to at least the 1980s, while the wife of the Arkansas governor, she strongly supported the death-squad torturers known as the Contras, who were the empire's proxy army in Nicaragua. 7
Now we hear from America's venerable conservative magazine, William Buckley's National Review, an editorial by Bruce Bartlett, policy adviser to President Ronald Reagan; treasury official under President George H.W. Bush; a fellow at two of the leading conservative think-tanks, the Heritage Foundation and the Cato Institute – You get the picture? Bartlett tells his readers that it's almost certain that the Democrats will win the White House in 2008. So what to do? Support the most conservative Democrat. He writes: "To right-wingers willing to look beneath what probably sounds to them like the same identical views of the Democratic candidates, it is pretty clear that Hillary Clinton is the most conservative." 8
We also hear from America's premier magazine for the corporate wealthy, Fortune, whose recent cover features a picture of Clinton and the headline: "Business Loves Hillary". 9
Back to 2013: In October, the office of billionaire George Soros, who has long worked with US foreign policy to destabilize governments not in love with the empire, announced that "George Soros is delighted to join more than one million Americans in supporting Ready for Hillary." 10
There's much more evidence of Hillary Clinton's conservative leanings, but if you need more, you're probably still in love with Obama, who in a new book is quoted telling his aides during a comment on drone strikes that he's "really good at killing people". 11 Can we look forward to Hillary winning the much-discredited Nobel Peace Prize?
I'm sorry if I take away all your fun.
Notes
Any part of this report may be disseminated without permission, provided attribution to William Blum as author and a link to this website are given.
William Blum is an author, historian, and renowned critic of U.S. foreign policy. He is the author of Killing Hope: U.S. Military and CIA Interventions Since World War II and Rogue State: A Guide to the World's Only Superpower, among others.
Any part of this report may be disseminated without permission, provided attribution to William Blum as author and a link to this website are given.
William Blum is an author, historian, and renowned critic of U.S. foreign policy. He is the author of Killing Hope: U.S. Military and CIA Interventions Since World War II and Rogue State: A Guide to the World's Only Superpower, among others.
Any part of this report may be disseminated without permission, provided attribution to William Blum as author and a link to this website are given.
Off the Keyboard of William Blum
Off the Keyboard of William Blum
Published  in The Anti-Empire Report, October 7, 2013 
The War on Terrorism … or whatever.
"U.S. hopes of winning more influence over Syria's divided rebel movement faded Wednesday after 11 of the biggest armed factions repudiated the Western-backed political opposition coalition and announced the formation of an alliance dedicated to creating an Islamist state. The al-Qaeda-affiliated Jabhat al-Nusra, designated a terrorist organization by the United States, is the lead signatory of the new group." 1
Pity the poor American who wants to be a good citizen, wants to understand the world and his country's role in it, wants to believe in the War on Terrorism, wants to believe that his government seeks to do good … What is he to make of all this?
For about two years, his dear American government has been supporting the same anti-government side as the jihadists in the Syrian civil war; not total, all-out support, but enough military hardware, logistics support, intelligence information, international political, diplomatic and propaganda assistance (including the crucial alleged-chemical-weapons story), to keep the jihadists in the ball game. Washington and its main Mideast allies in the conflict – Turkey, Jordan, Qatar and Saudi Arabia – have not impeded the movement to Syria of jihadists coming to join the rebels, recruited from the ranks of Sunni extremist veterans of the wars in Chechnya, Iraq, Afghanistan, and Libya, while Qatar and the Saudis have supplied the rebels with weapons, most likely bought in large measure from the United States, as well as lots of of what they have lots of – money.
This widespread international support has been provided despite the many atrocities carried out by the jihadists – truck and car suicide bombings (with numerous civilian casualties), planting roadside bombs à la Iraq, gruesome massacres of Christians and Kurds, grotesque beheadings and other dissections of victims' bodies (most charming of all: a Youtube video of a rebel leader cutting out an organ from the chest of a victim and biting into it as it drips with blood). All this barbarity piled on top of a greater absurdity – these Western-backed, anti-government forces are often engaged in battle with other Western-backed, anti-government forces, non-jihadist. It has become increasingly difficult to sell this war to the American public as one of pro-democracy "moderates" locked in a good-guy-versus-bad-guy struggle with an evil dictator, although in actuality the United States has fought on the same side as al Qaeda on repeated occasions before Syria. Here's a brief survey:
Afghanistan, 1980-early 1990s: In support of the Islamic Moujahedeen ("holy warriors"), the CIA orchestrated a war against the Afghan government and their Soviet allies, pouring in several billions of dollars of arms and extensive military training; hitting up Middle-Eastern countries for donations, notably Saudi Arabia which gave hundreds of millions of dollars in aid each year; pressuring and bribing Pakistan to rent out its country as a military staging area and sanctuary.
It worked. And out of the victorious Moujahedeen came al Qaeda.
Bosnia, 1992-5: In 2001 the Wall Street Journal declared:
It is safe to say that the birth of al-Qaeda as a force on the world stage can be traced directly back to 1992, when the Bosnian Muslim government of Alija Izetbegovic issued a passport in their Vienna embassy to Osama bin Laden. … for the past 10 years, the most senior leaders of al Qaeda have visited the Balkans, including bin Laden himself on three occasions between 1994 and 1996. The Egyptian surgeon turned terrorist leader Ayman Al-Zawahiri has operated terrorist training camps, weapons of mass destruction factories and money-laundering and drug-trading networks throughout Albania, Kosovo, Macedonia, Bulgaria, Turkey and Bosnia. This has gone on for a decade. 2
A few months later, The Guardian reported on "the full story of the secret alliance between the Pentagon and radical Islamist groups from the Middle East designed to assist the Bosnian Muslims – some of the same groups that the Pentagon is now fighting in "the war against terrorism". 3
In 1994 and 1995 US/NATO forces carried out bombing campaigns over Bosnia aimed at damaging the military capability of the Serbs and enhancing that of the Bosnian Muslims. In the decade-long civil wars in the Balkans, the Serbs, regarded by Washington as the "the last communist government in Europe", were always the main enemy.
Kosovo, 1998-99: Kosovo, overwhelmingly Muslim, was a province of Serbia, the main republic of the former Yugoslavia. In 1998, Kosovo separatists – The Kosovo Liberation Army (KLA) – began an armed conflict with Belgrade to split Kosovo from Serbia. The KLA was considered a terrorist organization by the US, the UK and France for years, with numerous reports of the KLA having contact with al-Qaeda, getting arms from them, having its militants trained in al-Qaeda camps in Pakistan, and even having members of al-Qaeda in KLA ranks fighting against the Serbs. 4
However, when US-NATO forces began military action against the Serbs the KLA was taken off the US terrorist list, it "received official US-NATO arms and training support" 5 , and the 1999 US-NATO bombing campaign eventually focused on driving Serbian forces from Kosovo.
In 2008 Kosovo unilaterally declared independence from Serbia, an independence so illegitimate and artificial that the majority of the world's nations still have not recognized it. But the United States was the first to do so, the very next day, thus affirming the unilateral declaration of independence of a part of another country's territory.
The KLA have been known for their trafficking in women, heroin, and human body parts (sic). The United States has naturally been pushing for Kosovo's membership in NATO and the European Union.
Nota bene: In 1992 the Bosnian Muslims, Croats, and Serbs reached agreement in Lisbon for a unified state. The continuation of a peaceful multi-ethnic Bosnia seemed assured. But the United States sabotaged the agreement. 6
Libya, 2011: The US and NATO to the rescue again. For more than six months, almost daily missile attacks against the government and forces of Muammar Gaddafi as assorted Middle East jihadists assembled in Libya and battled the government on the ground. The predictable outcome came to be – the jihadists now in control of parts of the country and fighting for the remaining parts. The wartime allies showed their gratitude to Washington by assassinating the US ambassador and three other Americans, presumably CIA, in the city of Benghazi.
Caucasus (Russia), mid-2000s to present: The National Endowment for Democracy and Freedom House have for many years been the leading American "non-government" institutions tasked with destabilizing, if not overthrowing, foreign governments which refuse to be subservient to the desires of US foreign policy. Both NGOs have backed militants in the Russian Caucasus area, one that has seen more than its share of terror stretching back to the Chechnyan actions of the 1990s. 7
"Omission is the most powerful form of lie." – George Orwell
I am asked occasionally why I am so critical of the mainstream media when I quote from them repeatedly in my writings. The answer is simple. The American media's gravest shortcoming is much more their errors of omission than their errors of commission. It's what they leave out that distorts the news more than any factual errors or out-and-out lies. So I can make good use of the facts they report, which a large, rich organization can easier provide than the alternative media.
A case in point is a New York Times article of October 5 on the Greek financial crisis and the Greeks' claim for World War Two reparations from Germany.
"Germany may be Greece's stern banker now, say those who are seeking reparations," writes the Times, but Germany "should pay off its own debts to Greece. … It is not just aging victims of the Nazi occupation who are demanding a full accounting. Prime Minister Antonis Samarass government has compiled an 80-page report on reparations and a huge, never-repaid loan the nation was forced to make under Nazi occupation from 1941 to 1945. … The call for reparations has elicited an emotional outpouring in Greece, where six years of brutal recession and harsh austerity measures have left many Greeks hostile toward Germany. Rarely does a week go by without another report in the news about, as one newspaper put it in a headline, 'What Germany Owes Us'."
"The figure most often discussed is $220 billion, an estimate for infrastructure damage alone put forward by Manolis Glezos, a member of Parliament and a former resistance fighter who is pressing for reparations. That amount equals about half the country's debt. … Some members of the National Council on Reparations, an advocacy group, are calling for more than $677 billion to cover stolen artifacts, damage to the economy and to the infrastructure, as well as the bank loan and individual claims."
So there we have the morality play: The evil Germans who occupied Greece and in addition to carrying out a lot of violence and repression shamelessly exploited the Greek people economically.
Would it be appropriate for such a story, or an accompanying or follow-up story, to mention the civil war that broke out in Greece shortly after the close of the world war? On one side were the neo-fascists, many of whom had cooperated with the occupying Germans during the war, some even fighting for the Nazis. Indeed, the British Foreign Secretary, Ernest Bevin, acknowledged in August 1946 that there were 228 ex-members of the Nazi Security Battalions – whose main task had been to track down Greek resistance fighters and Jews – on active service in the new Greek army. 8
On the other side was the Greek left who had fought the Nazis courageously, even forcing the German army to flee the country in 1944.
So guess which side of the civil war our favorite military took? … That's right, the United States supported the neo-fascists. After all, an important component of the Greek left was the Communist Party, although it wouldn't have mattered at all if the Greek left had not included any Communists. Support of the left (not to be confused with liberals of course) anywhere in the world, during and since the Cold War, has been verboten in US foreign policy.
The neo-fascists won the civil war and instituted a highly brutal regime, for which the CIA created a suitably repressive internal security agency, named and modeled after itself, the KYP. For the next 15 years, Greece was looked upon much as a piece of real estate to be developed according to Washington's political and economic needs. One document should suffice to capture the beauty of Washington's relationship to Athens – a 1947 letter from US Secretary of State George Marshall to Dwight Griswold, the head of the American Mission to Aid Greece, said:
During the course of your work you and the members of your Mission will from time to time find that certain Greek officials are not, because of incompetence, disagreement with your policies, or for some other reason, extending the type of cooperation which is necessary if the objectives of your Mission are to be achieved. You will find it necessary to effect the removal of these officials. 9
Where is the present-day Greek headline: "What The United States Owes Us"? Where is the New York Times obligation to enlighten its readers?
The latest step in the evolution of America's Police State
"If you've got nothing to hide, you've got nothing to fear."
So say many Americans. And many Germans as well.
But one German, Ilija Trojanow, would disagree. He has lent his name to published documents denouncing the National Security Agency (NSA), and was one of several prominent German authors who signed a letter to Chancellor Angela Merkel urging her to take a firm stance against the mass online surveillance conducted by the NSA. Trojanow and the other authors had nothing to hide, which is why the letter was published for the public to read. What happened after that, however, was that Trojanow was refused permission to board a flight from Salvador da Bahia, Brazil, to Miami on Monday, September 30. Without any explanation.
Trojanow, who was on his way to speak at a literary conference in Denver, told the Spiegel magazine online website that the denial of entry might be linked to his criticism of the NSA. Germany's Foreign Ministry says it has contacted US authorities "to resolve this issue". 10
In an article published in a German newspaper, Trojanow voiced his frustration with the incident: "It is more than ironic if an author who raises his voice against the dangers of surveillance and the secret state within a state for years, will be denied entry into the 'land of the brave and the free'." 11
Further irony can be found in the title of a book by Trojanow: "Attack on freedom. Obsession with security, the surveillance state and the dismantling of civil rights."
Director of National Intelligence James R. Clapper Jr., who oversees the NSA and other intelligence agencies, said recently that the intelligence community "is only interested in communication related to valid foreign intelligence and counterintelligence purposes." 12
It's difficult in the extreme to see how this criterion would apply in any way to Ilija Trojanow.
The story is a poignant caveat on how fragile is Americans' freedom to criticize their Security State. If a foreigner can be barred from boarding a flight merely for peaceful, intellectual criticism of America's Big Brother (nay, Giant Brother), who amongst us does not need to pay careful attention to anything they say or write.
Very few Americans, however, will even be aware of this story. A thorough search of the Lexis-Nexis media database revealed a single mention in an American daily newspaper (The St. Louis Post-Dispatch), out of 1400 daily papers in the US. No mention on any broadcast media. A single one-time mention in a news agency (Associated Press), and one mention in a foreign English-language newspaper (New Zealand Herald).
Notes
Any part of this report may be disseminated without permission, provided attribution to William Blum as author and a link to this website are given.
 
William Blum is an author, historian, and renowned critic of U.S. foreign policy. He is the author of Killing Hope: U.S. Military and CIA Interventions Since World War II and Rogue State: A Guide to the World's Only Superpower, among others.
Any part of this report may be disseminated without permission, provided attribution to William Blum as author and a link to this website are given.
Off the Keyboard of William Blum
Published  in The Anti-Empire Report, September 3rd, 2013

Found at last! After searching for 10 years, the Iraqi weapons of mass destruction have finally been found – in Syria!
Secretary of State John Kerry: "There is no doubt that Saddam al-Assad has crossed the red line. … Sorry, did I just say 'Saddam'?"
A US drone has just taken a photo of Mullah Omar riding on a motorcycle through the streets of Damascus. 1
So what do we have as the United States refuses to rule out an attack on Syria and keeps five warships loaded with missiles in the eastern Mediterranean?
Only 9 percent of Americans support a US military intervention in Syria. 2
Only 11% of the British supported a UK military intervention; this increased to 25% after the announcement of the alleged chemical attack. 3
British Prime Minister David Cameron lost a parliamentary vote August 29 endorsing military action against Syria 285-272
64% of the French people oppose an intervention by the French Army. 4 "Before acting we need proof," said a French government spokesperson. 5
Former and current high-ranking US military officers question the use of military force as a punitive measure and suggest that the White House lacks a coherent strategy. "If the administration is ambivalent about the wisdom of defeating or crippling the Syrian leader, possibly setting the stage for Damascus to fall to Islamic fundamentalist rebels, they say, the military objective of strikes on Assad's military targets is at best ambiguous." 6
President Obama has no United Nations approval for intervention. (In February a massive bombing attack in Damascus left 100 dead and 250 wounded; in all likelihood the work of Islamic terrorists. The United States blocked a Russian resolution condemning the attack from moving through the UN Security Council)
None of NATO's 28 members has proposed an alliance with the United States in an attack against Syria. NATO's Secretary General Anders Fogh Rasmussen said that he saw "no NATO role in an international reaction to the [Syrian] regime." 7
The Arab League has not publicly endorsed support of US military action in Syria; nor have key regional players Saudi Arabia and Qatar, concerned about a possible public backlash from open support for US intervention. 8
We don't even know for sure that there was a real chemical attack. Where does that accusation come from? The United States? The al-Qaeda rebels? Or if there was such an attack, where is the evidence that the Syrian government was the perpetrator? The Assad regime has accused the rebels of the act, releasing a video showing a cave with alleged chemical-weapon equipment as well as claiming to have captured rebels possessing sarin gas. Whoever dispensed the poison gas – why, in this age of ubiquitous cameras, are there no photos of anyone wearing a gas mask? The UN inspection team was originally dispatched to Syria to investigate allegations of earlier chemical weapons use: two allegations made by the rebels and one by the government.
The United States insists that Syria refused to allow the UN investigators access to the site of the attack. However, the UN request was made Saturday, August 24; the Syrian government agreed the next day. 9
In rejecting allegations that Syria deployed poison gas, Russian officials have argued that the rebels had a clear motivation: to spur a Western-led attack on Syrian forces; while Assad had every reason to avoid any action that could spur international intervention at a time when his forces were winning the war and the rebels are increasingly losing world support because of their uncivilized and ultra-cruel behavior.
President George W. Bush misled the world on Iraq's WMD, but Bush's bogus case for war at least had details that could be checked, unlike what the Obama administration released August 29 on Syria's alleged chemical attacks – no direct quotes, no photographic evidence, no named sources, nothing but "trust us," points out Robert Parry, intrepid Washington journalist.
So, in light of all of the above, the path for Mr. Obama to take – as a rational, humane being – is of course clear. Is it not? N'est-ce pas? Nicht wahr? – Bombs Away!
Pretty discouraging it is. No, I actually find much to be rather encouraging. So many people seem to have really learned something from the Iraqi pile of lies and horror and from decades of other American interventions. Skepticism – good ol' healthy skepticism – amongst the American, British and French people. It was stirring to watch the British Parliament in a debate of the kind rarely, if ever, seen in the 21st-century US Congress. And American military officers asking some of the right questions. The Arab League not supporting a US attack, surprising for an organization not enamored of the secular Syrian government. And NATO – even NATO! – refusing so far to blindly fall in line with the White House. When did that last happen? I thought it was against international law.
Secretary of State John Kerry said that if the United States did not respond to the use of chemical weapons the country would become an international "laughingstock". Yes, that's really what America and its people have to worry about – not that their country is viewed as a lawless, mass-murdering repeat offender. Other American officials have expressed concern that a lack of a US response might incite threats from Iran and North Korea. 10
Now that is indeed something to laugh at. It's comforting to think that the world might be finally losing the stars in their eyes about US foreign policy partly because of countless ridiculous remarks such as these.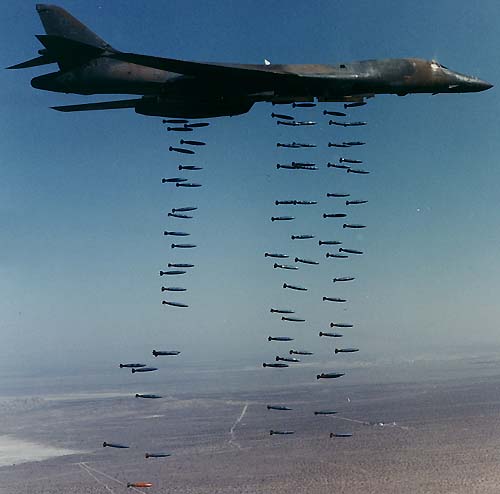 United States bombings, which can be just as indiscriminate and cruel as poison gas. (A terrorist is someone who has a bomb but doesn't have an air force.)
The glorious bombing list of our glorious country, which our glorious schools don't teach, our glorious media don't remember, and our glorious leaders glorify.
Korea and China 1950-53 (Korean War)
Guatemala 1954
Indonesia 1958
Cuba 1959-1961
Guatemala 1960
Congo 1964
Laos 1964-73
Vietnam 1961-73
Cambodia 1969-70
Guatemala 1967-69
Grenada 1983
Lebanon 1983, 1984 (both Lebanese and Syrian targets)
Libya 1986
El Salvador 1980s
Nicaragua 1980s
Iran 1987
Panama 1989
Iraq 1991 (Persian Gulf War)
Kuwait 1991
Somalia 1993
Bosnia 1994, 1995
Sudan 1998
Afghanistan 1998
Yugoslavia 1999
Yemen 2002
Iraq 1991-2003 (US/UK on regular no-fly-zone basis)
Iraq 2003-2011 (Second Gulf War)
Afghanistan 2001 to present
Pakistan 2007 to present
Somalia 2007-8, 2011 to present
Yemen 2009, 2011 to present
Libya 2011
Syria 2013?
The above list doesn't include the repeated use by the United States of depleted uranium, cluster bombs, white phosphorous, and other charming inventions of the Pentagon mad scientists; also not included: chemical and biological weapons abroad, chemical and biological weapons in the United States (sic), and encouraging the use of chemical and biological weapons by other nations; all these lists can be found in William Blum's book "Rogue State: A Guide to the World's Only Superpower".
A story just released by Foreign Policy magazine, based on newly-discovered classified documents, reports how, in 1988, the last year of the 8-year Iraq-Iran War, America's military and intelligence communities knew about and did nothing to stop a series of nerve gas attacks by Iraq far more devastating than anything Syria has seen. 11 Indeed, during that war the United States was the primary supplier to Iraq of the chemicals and hardware necessary to provide the Saddam Hussein regime with a chemical-warfare capability. 12
Now, apparently, the United States has discovered how horrible chemical warfare is, even if only of the "alleged" variety.
Humanitarian intervention
Some of those currently advocating bombing Syria turn for justification to their old faithful friend "humanitarian intervention", one of the earliest examples of which was the 1999 US and NATO bombing campaign to stop ethnic cleansing and drive Serbian forces from Kosovo. However, a collective amnesia appears to have afflicted countless intelligent, well-meaning people, who are convinced that the US/NATO bombing took place after the mass forced deportation of ethnic Albanians from Kosovo was well underway; which is to say that the bombing was launched to stop this "ethnic cleansing". In actuality, the systematic forced deportations of large numbers of people from Kosovo did not begin until a few days after the bombing began, and was clearly a Serbian reaction to it, born of extreme anger and powerlessness. This is easily verified by looking at a daily newspaper for the few days before the bombing began the night of March 23/24, and the few days after. Or simply look at the New York Times of March 26, page 1, which reads:
… with the NATO bombing already begun, a deepening sense of fear took hold in Pristina [the main city of Kosovo] that the Serbs would NOW vent their rage against ethnic Albanian civilians in retaliation.
On March 27, we find the first reference to a "forced march" or anything of that sort.
But the propaganda version is already set in marble.
If you see something, say something. Unless it's US war crimes.
"When you sign a security clearance and swear oaths, you actually have to abide by that. It is not optional." – Steven Bucci, of the neo-conservative Heritage Foundation, speaking of Chelsea Manning (formerly known as Bradley) 13
Really? No matter what an individual with security clearance is asked to do? No matter what he sees and knows of, he still has to ignore his conscience and follow orders? But Steven, my lad, you must know that following World War II many Germans of course used "following orders" as an excuse. The victorious Allies of course executed many of them.
Their death sentences were laid down by the International Military Tribunal at Nuremberg, Germany, which declared that "Individuals have international duties which transcend the national obligations of obedience. Therefore individual citizens have the duty to violate domestic laws to prevent crimes against peace and humanity from occurring."
Nuremberg Principle IV moreover states: "The fact that a person acted pursuant to order of his Government or of a superior does not relieve him from responsibility under international law, provided a moral choice was in fact possible to him."
Manning, and Edward Snowden as well, did have moral choices, and they chose them.
It should be noted that Barack Obama has refused to prosecute those under the Bush administration involved in torture specifically – he declares – because they were following orders. Has this "educated" man never heard of the Nuremberg Tribunal? Why isn't he embarrassed to make this argument again and again?
I imagine that in the past three years that Manning has had to live with solitary confinement, torture and humiliation, adding mightily to her already existing personal difficulties, the thought of suicide has crossed her mind on a number of occasions. It certainly would have with me if I had been in her position. In the coming thousands and thousands of days and long nights of incarceration such thoughts may be Manning's frequent companion. If the thoughts become desire, and the desire becomes unbearable, I hope the brave young woman can find a way to carry it out. Every person has that right, including heroes.
The United States and its European poodles may have gone too far for their own good in their attempts to control all dissenting communication – demanding total information from companies engaged in encrypted messaging, forcing the closure of several such firms, obliging the plane carrying the Bolivian president to land, smashing the computers at a leading newspaper, holding a whistle-blowing journalist's partner in custody for nine hours at an airport, seizing the phone records of Associated Press journalists, threatening to send a New York Times reporter to jail if he doesn't disclose the source of a leak, shameless lying at high levels, bugging the European Union and the United Nations, surveillance without known limits … Where will it end? Will it backfire at some point and allow America to return to its normal level of police state? On July 24, a bill that would have curtailed the power of the NSA was only narrowly defeated by 217 to 205 votes in the US House of Representatives.
And how long will Amnesty International continue to tarnish its image by refusing to state the obvious? That Cheleas Manning is a Prisoner of Conscience. If you go to Amnesty's website and search "prisoner of conscience" you'll find many names given, including several Cubans prominently featured. Can there be any connection to Manning's omission with the fact that the executive director of Amnesty International USA, Suzanne Nossel, came to her position from the US Department of State, where she served as Deputy Assistant Secretary for International Organizations?
A phone call to Amnesty's office in New York was unable to provide me with any explanation for Manning's omission. I suggest that those of you living in the UK try the AI headquarters in London.
Meanwhile, at the other pre-eminent international human rights organization, Human Rights Watch, Tom Malinowski, the director of HRW's Washington office, has been nominated by Obama to be Assistant Secretary of State for Democracy, Human Rights and Labor. Is it really expecting too much that a high official of a human rights organization should not go to work for a government that has been the world's leading violator of human rights for more than half a century? And if that designation is too much for you to swallow just consider torture, the worst example of mankind's inhumanity to man. What government has been intimately involved with that horror more than the United States? Teaching it, supplying the manuals, supplying the equipment, creation of torture centers in much of the world, kidnaping people to these places ("rendition"), solitary confinement, forced feeding, Guantánamo, Abu Ghraib, Bagram, Chile, Brazil, Argentina, Chicago … Lord forgive us!
Surrounding Russia
One of the reactions of the United States to Russia granting asylum to Edward Snowden was reported thus: "There was a blistering response on Capitol Hill and calls for retaliatory measures certain to infuriate the Kremlin. Sen. John McCain (R-Ariz.), long one of the Senate's leading critics of Moscow, blasted the asylum decision as 'a slap in the face of all Americans' and called on the administration to turn up the pressure on Moscow on a variety of fronts, including a renewed push for NATO expansion and new missile-defense programs in Europe." 14
But we've long been told that NATO expansion and its missiles in Europe have nothing to do with Russia. And Russia has been told the same, much to Moscow's continuous skepticism. "Look," said Russian president Vladimir Putin about NATO in 2001, "this is a military organization. It's moving towards our border. Why?" 15 He subsequently described NATO as "the stinking corpse of the cold war." 16
We've been told repeatedly by the US government that the missiles are for protection against an Iranian attack. Is it (choke) possible that the Bush and Obama administrations have been (gasp) lying to us?
America's love affair with Guns
Adam Kokesh is a veteran of the war in Iraq who lives in the Washington, DC area. He's one of the countless Americans who's big on guns, guns that will be needed to protect Americans from their oppressive government, guns that will be needed for "the revolution".
On July 4 the 31-year-old Kokesh had a video made of himself holding a shotgun and loading shells into it while speaking into the camera as he stood in Freedom Plaza, a federal plot of land in between the Washington Monument and the Capitol. This led to a police raid of his home and his being arrested on the 25th for carrying a firearm outside his home or office. The 23-second video can be seen on YouTube. 17
I sent Kokesh the following email:
"Adam: All your weapons apparently didn't help you at all when the police raided your house. But supposedly, people like you advocate an armed populace to protect the public from an oppressive government. I've never thought that that made much sense because of the huge imbalance between the military power of the public vs. that of the government. And it seems that I was correct."
I received no reply, although his still being in jail may explain that.
Kokesh, incidentally, had a program on RT (Russia Today) for a short while last year.
Notes
William Blum is an author, historian, and renowned critic of U.S. foreign policy. He is the author of Killing Hope: U.S. Military and CIA Interventions Since World War II and Rogue State: A Guide to the World's Only Superpower, among others.
Any part of this report may be disseminated without permission, provided attribution to William Blum as author and a link to this website are given.
The Anti-Empire Report #118
From the keyboard of William Blum
Published  in The Anti-Empire Report, July 30, 2013
Discuss this article at the Epicurean Delights Smorgasbord inside the Diner

The Anti-Empire Report #119
That most charming of couples: Nationalism and hypocrisy
It's not easy being a flag-waving American nationalist. In addition to having to deal with the usual disillusion, anger, and scorn from around the world incited by Washington's endless bombings and endless wars, the nationalist is assaulted by whistle blowers like Bradley Manning and Edward Snowden, who have disclosed a steady stream of human-rights and civil-liberties scandals, atrocities, embarrassing lies, and embarrassing truths. Believers in "American exceptionalism" and "noble intentions" have been hard pressed to keep the rhetorical flag waving by the dawn's early light and the twilight's last gleaming.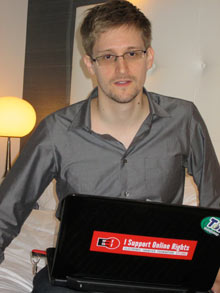 That may explain the Washington Post story (July 20) headlined "U.S. asylum-seekers unhappy in Russia", about Edward Snowden and his plan to perhaps seek asylum in Moscow. The article recounted the allegedly miserable times experienced in the Soviet Union by American expatriates and defectors like Lee Harvey Oswald, the two NSA employees of 1960 – William Martin and Bernon Mitchell – and several others. The Post's propaganda equation apparently is: Dissatisfaction with life in Russia by an American equals a point in favor of the United States: "misplaced hopes of a glorious life in the worker's paradise" … Oswald "was given work in an electronics factory in dreary Minsk, where the bright future eluded him" … reads the Post's Cold War-clichéd rendition. Not much for anyone to get terribly excited about, but a defensive American nationalist is hard pressed these days to find much better.
At the same time TeamUSA scores points by publicizing present-day Russian violations of human rights and civil liberties, just as if the Cold War were still raging. "We call on the Russian government to cease its campaign of pressure against individuals and groups seeking to expose corruption, and to ensure that the universal human rights and fundamental freedoms of all of its citizens, including the freedoms of speech and assembly, are protected and respected," said Jay Carney, the White House press secretary. 1
"Campaign of pressure against individuals and groups seeking to expose corruption" … hmmm … Did someone say "Edward Snowden"? Is round-the-clock surveillance of the citizenry not an example of corruption? Does the White House have no sense of shame? Or embarrassment? At all?
I long for a modern version of the Army-McCarthy hearings of 1954 at which Carney – or much better, Barack Obama himself – is spewing one lie and one sickening defense of his imperialist destruction after another. And the committee counsel (in the famous words of Joseph Welch) is finally moved to declare: "Sir, you've done enough. Have you no sense of decency, sir? At long last, have you left no sense of decency?" The Congressional gallery burst into applause and this incident is widely marked as the beginning of the end of the McCarthy sickness.
US politicians and media personalities have criticized Snowden for fleeing abroad to release the classified documents he possessed. Why didn't he remain in the US to defend his actions and face his punishment like a real man? they ask. Yes, the young man should have voluntarily subjected himself to solitary confinement, other tortures, life in prison, and possible execution if he wished to be taken seriously. Quel coward!
Why didn't Snowden air his concerns through the proper NSA channels rather than leaking the documents, as a respectable whistleblower would do? This is the question James Bamford, generally regarded as America's leading writer on the NSA, endeavored to answer, as follows:
I've interviewed many NSA whistleblowers, and the common denominator is that they felt ignored when attempting to bring illegal or unethical operations to the attention of higher-ranking officials. For example, William Binney and several other senior NSA staffers protested the agency's domestic collection programs up the chain of command, and even attempted to bring the operations to the attention of the attorney general, but they were ignored. Only then did Binney speak publicly to me for an article in Wired magazine. In a Q&A on the Guardian Web Snowden cited Binney as an example of "how overly-harsh responses to public-interest whistle-blowing only escalate the scale, scope, and skill involved in future disclosures. Citizens with a conscience are not going to ignore wrong-doing simply because they'll be destroyed for it: the conscience forbids it."

And even when whistleblowers bring their concerns to the news media, the NSA usually denies that the activity is taking place. The agency denied Binney's charges that it was obtaining all consumer metadata from Verizon and had access to virtually all Internet traffic. It was only when Snowden leaked the documents revealing the phone-log program and showing how PRISM works that the agency was forced to come clean. 2
"Every country in the world that is engaged in international affairs and national security undertakes lots of activities to protect its national security," US Secretary of State John Kerry said recently. "All I know is that it is not unusual for lots of nations." 3
Well, Mr. K, antisemitism is not unusual; it can be found in every country. Why, then, does the world so strongly condemn Nazi Germany? Obviously, it's a matter of degree, is it not? The magnitude of the US invasion of privacy puts it into a league all by itself.
Kerry goes out of his way to downplay the significance of what Snowden revealed. He'd have the world believe that it's all just routine stuff amongst nations … "Move along, nothing to see here." Yet the man is almost maniacal about punishing Snowden. On July 12, just hours after Venezuela agreed to provide Snowden with political asylum, Kerry personally called Venezuelan Foreign Minister Elias Jaua and reportedly threatened to ground any Venezuelan aircraft in America's or any NATO country's airspace if there is the slightest suspicion that Snowden is using the flight to get to Caracas. Closing all NATO member countries' airspace to Venezuelan flights means avoiding 26 countries in Europe and two in North America. Under this scenario, Snowden would have to fly across the Pacific from Russia's Far East instead of crossing the Atlantic.
The Secretary of State also promised to intensify the ongoing process of revoking US entry visas to Venezuelan officials and businessmen associated with the deceased President Hugo Chávez. Washington will also begin prosecuting prominent Venezuelan politicians on allegations of drug trafficking, money laundering and other criminal actions and Kerry specifically mentioned some names in his conversation with the Venezuelan Foreign Minister.
Kerry added that Washington is well aware of Venezuela's dependence on the US when it comes to refined oil products. Despite being one of the world's largest oil producers, Venezuela requires more petrol and oil products than it can produce, buying well over a million barrels of refined oil products from the United States every month. Kerry bluntly warned that fuel supplies would be halted if President Maduro continues to reach out to the fugitive NSA contractor. 4
Wow. Heavy. Unlimited power in the hands of psychopaths. My own country truly scares me.
And what country brags about its alleged freedoms more than the United States? And its alleged democracy? Its alleged civil rights and human rights? Its alleged "exceptionalism"? Its alleged everything? Given that, why should not the United States be held to the very highest of standards?
American hypocrisy in its foreign policy is manifested on a routine, virtually continual, basis. Here is President Obama speaking recently in South Africa about Nelson Mandela: "The struggle here against apartheid, for freedom; [Mandela's] moral courage; this country's historic transition to a free and democratic nation has been a personal inspiration to me. It has been an inspiration to the world – and it continues to be." 5
How touching. But no mention – never any mention by any American leader – that the United States was directly responsible for sending Nelson Mandela to prison for 28 years. 6
And demanding Snowden's extradition while, according to the Russian Interior Ministry, "Law agencies asked the US on many occasions to extradite wanted criminals through Interpol channels, but those requests were neither met nor even responded to." Amongst the individuals requested are militant Islamic insurgents from Chechnya, given asylum in the United States. 7
Ecuador has had a similar experience with the US in asking for the extradition of several individuals accused of involvement in a coup attempt against President Rafael Correa. The most blatant example of this double standard is that of Luis Posada Carriles who masterminded the blowing up of a Cuban airline in 1976, killing 73 civilians. He has lived as a free man in Florida for many years even though his extradition has been requested by Venezuela. He's but one of hundreds of anti-Castro and other Latin American terrorists who've been given haven in the United States over the years despite their being wanted in their home countries.
American officials can spout "American exceptionalism" every other day and commit crimes against humanity on intervening days. Year after year, decade after decade. But I think we can derive some satisfaction, and perhaps even hope, in that US foreign policy officials, as morally damaged as they must be, are not all so stupid that they don't know they're swimming in a sea of hypocrisy. Presented here are two examples:
In 2004 it was reported that "The State Department plans to delay the release of a human rights report that was due out today, partly because of sensitivities over the prison abuse scandal in Iraq, U.S. officials said. One official … said the release of the report, which describes actions taken by the U.S. government to encourage respect for human rights by other nations, could 'make us look hypocritical'." 8
And an example from 2007: Chester Crocker, a member of the State Department's Advisory Committee on Democracy Promotion, and formerly Assistant Secretary of State, noted that "we have to be able to cope with the argument that the U.S. is inconsistent and hypocritical in its promotion of democracy around the world. That may be true." 9
In these cases the government officials appear to be somewhat self-conscious about the prevailing hypocrisy. Other foreign policy notables seem to be rather proud.
Robert Kagan, author and long-time intellectual architect of an interventionism that seeks to impose a neo-conservative agenda upon the world, by any means necessary, has declared that the United States must refuse to abide by certain international conventions, like the international criminal court and the Kyoto accord on global warming. The US, he says, "must support arms control, but not always for itself. It must live by a double standard." 10
And then we have Robert Cooper, a senior British diplomat who was an advisor to Prime Minister Tony Blair during the Iraq war. Cooper wrote:
The challenge to the postmodern world is to get used to the idea of double standards. Among ourselves, we operate on the basis of laws and open cooperative security. But when dealing with more old-fashioned kinds of states outside the postmodern continent of Europe, we need to revert to the rougher methods of an earlier era – force, pre-emptive attack, deception, whatever is necessary to deal with those who still live in the nineteenth century world of every state for itself. 11
His expression, "every state for itself", can be better understood as any state not willing to accede to the agenda of the American Empire and the school bully's best friend in London.
So there we have it. The double standard is in. The Golden Rule of "do unto others as you would have others do unto you" is out.
The imperial mafia, and their court intellectuals like Kagan and Cooper, have a difficult time selling their world vision on the basis of legal, moral, ethical or fairness standards. Thus it is that they simply decide that they're not bound by such standards.
Hating America
Here is Alan Dershowitz, prominent American lawyer, jurist, political commentator and fervent Zionist and supporter of the empire, speaking about journalist Glenn Greenwald and the latter's involvement with Edward Snowden: "Look, Greenwald's a total phony. He is anti-American, he loves tyrannical regimes, and he did this because he hates America. This had nothing to do with publicizing information. He never would've written this article if they had published material about one of his favorite countries." 12
"Anti-American" … "hates America" … What do they mean, those expressions that are an integral part of American political history? Greenwald hates baseball and hot dogs? … Hates American films and music? … Hates all the buildings in the United States? Every law? … No, like most "anti-Americans", Glenn Greenwald hates American foreign policy. He hates all the horrors and all the lies used to cover up all the horrors. So which Americans is he anti?
Dershowitz undoubtedly thinks that Snowden is anti-American as well. But listen to the young man being interviewed:
"America is a fundamentally good country. We have good people with good values who want to do the right thing."
The interviewer is Glenn Greenwald. 13
Is there any other "democratic" country in the world which regularly, or even occasionally, employs such terminology? Anti-German? Anti-British? Anti-Mexican? It may be that only a totalitarian mentality can conceive of and use the term "anti-American".
"God appointed America to save the world in any way that suits America. God appointed Israel to be the nexus of America's Middle Eastern policy and anyone who wants to mess with that idea is a) anti-Semitic, b) anti-American, c) with the enemy, and d) a terrorist." – John LeCarré, London Times, January 15, 2003
Notes
Any part of this report may be disseminated without permission, provided attribution to William Blum as author and a link to this website are given.
William Blum is an author, historian, and renowned critic of U.S. foreign policy. He is the author of Killing Hope: U.S. Military and CIA Interventions Since World War II and Rogue State: A Guide to the World's Only Superpower, among others.
From the keyboard of William Blum
Published  in The Anti-Empire Report, June 26th, 2013
Discuss this article at the Epicurean Delights Smorgasbord inside the Diner

The Anti-Empire Report #118
Edward Snowden
In the course of his professional life in the world of national security Edward Snowden must have gone through numerous probing interviews, lie detector examinations, and exceedingly detailed background checks, as well as filling out endless forms carefully designed to catch any kind of falsehood or inconsistency. The Washington Post (June 10) reported that "several officials said the CIA will now undoubtedly begin reviewing the process by which Snowden may have been hired, seeking to determine whether there were any missed signs that he might one day betray national secrets."
Yes, there was a sign they missed – Edward Snowden had something inside him shaped like a conscience, just waiting for a cause.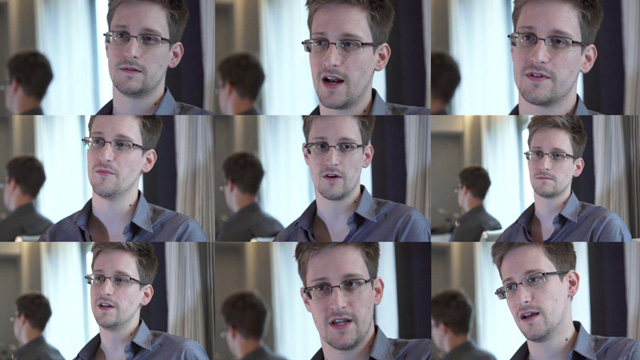 It was the same with me. I went to work at the State Department, planning to become a Foreign Service Officer, with the best – the most patriotic – of intentions, going to do my best to slay the beast of the International Communist Conspiracy. But then the horror, on a daily basis, of what the United States was doing to the people of Vietnam was brought home to me in every form of media; it was making me sick at heart. My conscience had found its cause, and nothing that I could have been asked in a pre-employment interview would have alerted my interrogators of the possible danger I posed because I didn't know of the danger myself. No questioning of my friends and relatives could have turned up the slightest hint of the radical anti-war activist I was to become. My friends and relatives were to be as surprised as I was to be. There was simply no way for the State Department security office to know that I should not be hired and given a Secret Clearance. 1
So what is a poor National Security State to do? Well, they might consider behaving themselves. Stop doing all the terrible things that grieve people like me and Edward Snowden and Bradley Manning and so many others. Stop the bombings, the invasions, the endless wars, the torture, the sanctions, the overthrows, the support of dictatorships, the unmitigated support of Israel; stop all the things that make the United States so hated, that create all the anti-American terrorists, that compel the National Security State – in pure self defense – to spy on the entire world.
Eavesdropping on the planet
The above is the title of an essay that I wrote in 2000 that appeared as a chapter in my book Rogue State: A Guide to the World's Only Superpower. Here are some excerpts that may help to put the current revelations surrounding Edward Snowden into perspective …
Can people in the 21st century imagine a greater invasion of privacy on all of earth, in all of history? If so, they merely have to wait for technology to catch up with their imagination.
Like a mammoth vacuum cleaner in the sky, the National Security Agency (NSA) sucks it all up: home phone, office phone, cellular phone, email, fax, telex … satellite transmissions, fiber-optic communications traffic, microwave links … voice, text, images … captured by satellites continuously orbiting the earth, then processed by high-powered computers … if it runs on electromagnetic energy, NSA is there, with high high tech. Twenty-four hours a day. Perhaps billions of messages sucked up each day. No one escapes. Not presidents, prime ministers, the UN Secretary-General, the pope, the Queen of England, embassies, transnational corporation CEOs, friend, foe, your Aunt Lena … if God has a phone, it's being monitored … maybe your dog isn't being tapped. The oceans will not protect you. American submarines have been attaching tapping pods to deep underwater cables for decades.
Under a system codenamed ECHELON, launched in the 1970s, the NSA and its junior partners in Britain, Australia, New Zealand, and Canada operate a network of massive, highly automated interception stations, covering the globe amongst them. Any of the partners can ask any of the others to intercept its own domestic communications. It can then truthfully say it does not spy on its own citizens.
Apart from specifically-targeted individuals and institutions, the ECHELON system works by indiscriminately intercepting huge quantities of communications and using computers to identify and extract messages of interest from the mass of unwanted ones. Every intercepted message – all the embassy cables, the business deals, the sex talk, the birthday greetings – is searched for keywords, which could be anything the searchers think might be of interest. All it takes to flag a communication is for one of the parties to use a couple or so of the key words in the ECHELON "dictionary" – "He lives in a lovely old white house on Bush Street, right near me. I can shoot over there in two minutes." Within limitations, computers can "listen" to telephone calls and recognize when keywords are spoken. Those calls are extracted and recorded separately, to be listened to in full by humans. The list of specific targets at any given time is undoubtedly wide ranging, at one point including the likes of Amnesty International and Christian Aid.
ECHELON is carried out without official acknowledgment of its existence, let alone any democratic oversight or public or legislative debate as to whether it serves a decent purpose. The extensiveness of the ECHELON global network is a product of decades of intense Cold War activity. Yet with the end of the Cold War, its budget – far from being greatly reduced – was increased, and the network has grown in both power and reach; yet another piece of evidence that the Cold War was not a battle against something called "the international communist conspiracy".
The European Parliament in the late 1990s began to wake up to this intrusion into the continent's affairs. The parliament's Civil Liberties Committee commissioned a report, which appeared in 1998 and recommended a variety of measures for dealing with the increasing power of the technologies of surveillance. It bluntly advised: "The European Parliament should reject proposals from the United States for making private messages via the global communications network [Internet] accessible to US intelligence agencies." The report denounced Britain's role as a double-agent, spying on its own European partners.
Despite these concerns the US has continued to expand ECHELON surveillance in Europe, partly because of heightened interest in commercial espionage – to uncover industrial information that would provide American corporations with an advantage over foreign rivals.
German security experts discovered several years ago that ECHELON was engaged in heavy commercial spying in Europe. Victims included such German firms as the wind generator manufacturer Enercon. In 1998, Enercon developed what it thought was a secret invention, enabling it to generate electricity from wind power at a far cheaper rate than before. However, when the company tried to market its invention in the United States, it was confronted by its American rival, Kenetech, which announced that it had already patented a near-identical development. Kenetech then brought a court order against Enercon to ban the sale of its equipment in the US. In a rare public disclosure, an NSA employee, who refused to be named, agreed to appear in silhouette on German television to reveal how he had stolen Enercon's secrets by tapping the telephone and computer link lines that ran between Enercon's research laboratory and its production unit some 12 miles away. Detailed plans of the company's invention were then passed on to Kenetech.
In 1994, Thomson S.A., located in Paris, and Airbus Industrie, based in Blagnac Cedex, France, also lost lucrative contracts, snatched away by American rivals aided by information covertly collected by NSA and CIA. The same agencies also eavesdropped on Japanese representatives during negotiations with the United States in 1995 over auto parts trade.
German industry has complained that it is in a particularly vulnerable position because the government forbids its security services from conducting similar industrial espionage. "German politicians still support the rather naive idea that political allies should not spy on each other's businesses. The Americans and the British do not have such illusions," said journalist Udo Ulfkotte, a specialist in European industrial espionage, in 1999.
That same year, Germany demanded that the United States recall three CIA operatives for their activities in Germany involving economic espionage. The news report stated that the Germans "have long been suspicious of the eavesdropping capabilities of the enormous U.S. radar and communications complex at Bad Aibling, near Munich", which is in fact an NSA intercept station. "The Americans tell us it is used solely to monitor communications by potential enemies, but how can we be entirely sure that they are not picking up pieces of information that we think should remain completely secret?" asked a senior German official. Japanese officials most likely have been told a similar story by Washington about the more than a dozen signals intelligence bases which Japan has allowed to be located on its territory.
In their quest to gain access to more and more private information, the NSA, the FBI, and other components of the US national security establishment have been engaged for years in a campaign to require American telecommunications manufacturers and carriers to design their equipment and networks to optimize the authorities' wiretapping ability. Some industry insiders say they believe that some US machines approved for export contain NSA "back doors" (also called "trap doors").
The United States has been trying to persuade European Union countries as well to allow it "back-door" access to encryption programs, claiming that this was to serve the needs of law-enforcement agencies. However, a report released by the European Parliament in May 1999 asserted that Washington's plans for controlling encryption software in Europe had nothing to do with law enforcement and everything to do with US industrial espionage. The NSA has also dispatched FBI agents on break-in missions to snatch code books from foreign facilities in the United States, and CIA officers to recruit foreign communications clerks abroad and buy their code secrets, according to veteran intelligence officials.
For decades, beginning in the 1950s, the Swiss company Crypto AG sold the world's most sophisticated and secure encryption technology. The firm staked its reputation and the security concerns of its clients on its neutrality in the Cold War or any other war. The purchasing nations, some 120 of them – including prime US intelligence targets such as Iran, Iraq, Libya and Yugoslavia – confident that their communications were protected, sent messages from their capitals to their embassies, military missions, trade offices, and espionage dens around the world, via telex, radio, and fax. And all the while, because of a secret agreement between the company and NSA, these governments might as well have been hand delivering the messages to Washington, uncoded. For their Crypto AG machines had been rigged before being sold to them, so that when they used them the random encryption key could be automatically and clandestinely transmitted along with the enciphered message. NSA analysts could read the messages as easily as they could the morning newspaper.
In 1986, because of US public statements concerning the La Belle disco bombing in West Berlin, the Libyans began to suspect that something was rotten with Crypto AG's machines and switched to another Swiss firm, Gretag Data Systems AG. But it appears that NSA had that base covered as well. In 1992, after a series of suspicious circumstances over the previous few years, Iran came to a conclusion similar to Libya's, and arrested a Crypto AG employee who was in Iran on a business trip. He was eventually ransomed, but the incident became well known and the scam began to unravel in earnest.
In September 1999 it was revealed that NSA had arranged with Microsoft to insert special "keys" into Windows software, in all versions from 95-OSR2 onwards. An American computer scientist, Andrew Fernandez of Cryptonym in North Carolina, had disassembled parts of the Windows instruction code and found the smoking gun – Microsoft's developers had failed to remove the debugging symbols used to test this software before they released it. Inside the code were the labels for two keys. One was called "KEY". The other was called "NSAKEY". Fernandez presented his finding at a conference at which some Windows developers were also in attendance. The developers did not deny that the NSA key was built into their software, but they refused to talk about what the key did, or why it had been put there without users' knowledge. Fernandez says that NSA's "back door" in the world's most commonly used operating system makes it "orders of magnitude easier for the US government to access your computer."
In February 2000, it was disclosed that the Strategic Affairs Delegation (DAS), the intelligence arm of the French Defense Ministry, had prepared a report in 1999 which also asserted that NSA had helped to install secret programs in Microsoft software. According to the DAS report, "it would seem that the creation of Microsoft was largely supported, not least financially, by the NSA, and that IBM was made to accept the [Microsoft] MS-DOS operating system by the same administration." The report stated that there had been a "strong suspicion of a lack of security fed by insistent rumors about the existence of spy programs on Microsoft, and by the presence of NSA personnel in Bill Gates' development teams." The Pentagon, said the report, was Microsoft's biggest client in the world.
Recent years have seen disclosures that in the countdown to their invasion of Iraq in 2003, the United States had listened in on UN Secretary-General Kofi Annan, UN weapons inspectors in Iraq, and all the members of the UN Security Council during a period when they were deliberating about what action to take in Iraq.
It's as if the American national security establishment feels that it has an inalienable right to listen in; as if there had been a constitutional amendment, applicable to the entire world, stating that "Congress shall make no law abridging the freedom of the government to intercept the personal communications of anyone." And the Fourth Amendment had been changed to read: "Persons shall be secure in their persons, houses, papers, and effects, against unreasonable searches and seizures, except in cases of national security, real or alleged." 2
The leading whistleblower of all time: Philip Agee
Before there was Edward Snowden, William Binney and Thomas Drake … before there was Bradley Manning, Sibel Edmonds and Jesselyn Radack … there was Philip Agee. What Agee revealed is still the most startling and important information about US foreign policy that any American government whistleblower has ever revealed.
Philip Agee spent 12 years (1957-69) as a CIA case officer, most of it in Latin America. His first book, Inside the Company: CIA Diary, published in 1974 – a pioneering work on the Agency's methods and their devastating consequences – appeared in about 30 languages around the world and was a best seller in many countries; it included a 23-page appendix with the names of hundreds of undercover Agency operatives and organizations.
Under CIA manipulation, direction and, usually, their payroll, were past and present presidents of Mexico, Colombia, Uruguay, and Costa Rica, "our minister of labor", "our vice-president", "my police", journalists, labor leaders, student leaders, diplomats, and many others. If the Agency wished to disseminate anti-communist propaganda, cause dissension in leftist ranks, or have Communist embassy personnel expelled, it need only prepare some phoney documents, present them to the appropriate government ministers and journalists, and – presto! – instant scandal.
Agee's goal in naming all these individuals, quite simply, was to make it as difficult as he could for the CIA to continue doing its dirty work.
A common Agency tactic was writing editorials and phoney news stories to be knowingly published by Latin American media with no indication of the CIA authorship or CIA payment to the media. The propaganda value of such a "news" item might be multiplied by being picked up by other CIA stations in Latin America who would disseminate it through a CIA-owned news agency or a CIA-owned radio station. Some of these stories made their way back to the United States to be read or heard by unknowing North Americans.
Wooing the working class came in for special treatment. Labor organizations by the dozen, sometimes hardly more than names on stationery, were created, altered, combined, liquidated, and new ones created again, in an almost frenzied attempt to find the right combination to compete with existing left-oriented unions and take national leadership away from them.
In 1975 these revelations were new and shocking; for many readers it was the first hint that American foreign policy was not quite what their high-school textbooks had told them nor what the New York Times had reported.
"As complete an account of spy work as is likely to be published anywhere, an authentic account of how an ordinary American or British 'case officer' operates … All of it … presented with deadly accuracy," wrote Miles Copeland, a former CIA station chief, and ardent foe of Agee. (There's no former CIA officer more hated by members of the intelligence establishment than Agee; no one's even close; due in part to his traveling to Cuba and having long-term contact with Cuban intelligence.)
In contrast to Agee, WikiLeaks withheld the names of hundreds of informants from the nearly 400,000 Iraq war documents it released.
In 1969, Agee resigned from the CIA (and colleagues who "long ago ceased to believe in what they are doing").
While on the run from the CIA as he was writing Inside the Company – at times literally running for his life – Agee was expelled from, or refused admittance to, Italy, Britain, France, West Germany, the Netherlands, and Norway. (West Germany eventually gave him asylum because his wife was a leading ballerina in the country.) Agee's account of his period on the run can be found detailed in his book On the Run (1987). It's an exciting read.
Notes
To read about my State Department and other adventures, see my book West-Bloc Dissident: A Cold war Memoir (2002) ↩
See Rogue State: A Guide to the World's Only Superpower, chapter 21, for the notes for the above. ↩
Any part of this report may be disseminated without permission, provided attribution to William Blum as author and a link to this website are given.
William Blum is an author, historian, and renowned critic of U.S. foreign policy. He is the author of Killing Hope: U.S. Military and CIA Interventions Since World War II and Rogue State: A Guide to the World's Only Superpower, among others.
From the keyboard of William Blum
Published  in The Anti-Empire Report, June 4th, 2013
Discuss this article at the Epicurean Delights Smorgasbord inside the Diner
The Anti-Empire Report #117
What our presidents tell our young people
In this season of college graduations, let us pause to remember the stirring words of America's beloved scholar, George W. Bush, speaking in Florida in 2007 at the commencement exercises of Miami Dade College: "In Havana and other Cuban cities, there are people just like you who are attending school, and dreaming of a better life. Unfortunately those dreams are stifled by a cruel dictatorship that denies all freedom in the name of a dark and discredited ideology." 1
How I wish I had been in the audience. I would have stood up and shouted: "In Cuba all education is completely free. But most of the young people sitting here today will be chained to a large, crippling debt for much of the rest of their life!"
As the security guards came for me I'd yell: "And no one in Cuba is forced to join the military to qualify for college financial aid, like Bradley Manning was forced!"
As they grabbed me I'd manage to add: "And Congress has even passed a law prohibiting students from declaring bankruptcy to get rid of their debt!"
And as I was being dragged away, with an arm around my neck, I'd squeeze out my last words: "Do you know that $36 billion in student debt belongs to Americans who are 60 or older? … (choke, gasp) … and that students have committed suicide because of their debt?"
I don't know if Professor Bush would have found any words within his intellect to respond with, but the last words I'd hear from the students, as the handcuffs were being tightened, would be: "If you don't like it here, why dontya move to Cuba?"
Bad enough they have to pay highway-robbery tuition, but they wind up brainwashed anyhow.
Let us now turn to the current president. Here he is at the May 19 graduation ceremony at Morehouse College in Atlanta, Martin Luther King's alma mater:
I know that when I am on my deathbed someday, I will not be thinking about any particular legislation I passed; I will not be thinking about a policy I promoted; I will not be thinking about the speech I gave, I will not be thinking the Nobel Prize I received. I will be thinking about that walk I took with my daughters. I'll be thinking about a lazy afternoon with my wife. I'll be thinking about sitting around the dinner table and seeing them happy and healthy and knowing that they were loved. And I'll be thinking about whether I did right by all of them.
And I, like Woody Allen's Zelig, would have shown up at this graduation as well, and I would have shouted out: "What about the family sitting happy and healthy around the dinner table in Pakistan or Afghanistan, and a missile – your missile – comes screaming through the roof, reducing the precious family to bones and blood and dust. What about the nice happy and healthy families in Yemen and Iraq and Somalia and Libya whom you've droned and missiled to death? Why haven't you returned the Nobel Prize? In case you've forgotten, it was a PEACE prize!"
Oh, that taser does hurt! Please contribute to my bail fund.
Pipelineistan
I have written on more than one occasion about the value of preaching and repeating to the choir on a regular basis. One of my readers agreed with this, saying: "How else has Christianity survived 2,000 years except by weekly reinforcement?"
Well, dear choir, beloved parishioners, for this week's sermon we once again turn to Afghanistan. As US officials often make statements giving the impression that the American military presence in that sad land is definitely winding down – soon to be all gone except for the standard few thousand American servicemen which almost every country in the world needs stationed on their territory – one regularly sees articles in the mainstream media and government releases trying to explain what it was all about. For what good reason did thousands of young Americans breathe their last breath in that backward country and why were tens of thousands of Afghans dispatched by the United States to go meet Allah (amidst widespread American torture and other violations of human rights)?
The Washington Post recently cited a Defense Department report that states: The United States "has wound up with a reasonable 'Plan B' for achieving its core objective of preventing Afghanistan from once again becoming a safe haven for al-Qaeda and its affiliates."
"Preventing a safe haven for terrorists" – that was the original reason given back in 2001 for the invasion of Afghanistan, a consistency in sharp contrast to the ever-changing explanations for Iraq. However, it appears that the best and the brightest in our government and media do not remember, if they ever knew, that Afghanistan was not really about 9-11 or fighting terrorists (except the many the US has created by its invasion and occupation), but was about pipelines.
President Obama declared in August 2009: "But we must never forget this is not a war of choice. This is a war of necessity. Those who attacked America on 9/11 are plotting to do so again. If left unchecked, the Taliban insurgency will mean an even larger safe haven from which al Qaeda would plot to kill more Americans." 2
Never mind that out of the tens of thousands of people the United States and its NATO front have killed in Afghanistan not one has been identified as having had anything to do with the events of September 11, 2001.
Never mind – even accepting the official version of 9/11 – that the "plotting to attack America" in 2001 was devised in Germany and Spain and the United States more than in Afghanistan. Why didn't the United States bomb those countries?
Indeed, what actually was needed to plot to buy airline tickets and take flying lessons in the United States? A room with a table and some chairs? What does "an even larger safe haven" mean? A larger room with more chairs? Perhaps a blackboard? Terrorists intent upon attacking the United States can meet almost anywhere. At the present time there are anti-American terrorist types meeting in Libya, Syria, Turkey, Pakistan, Qatar, Saudi Arabia, London, Paris, and many other places. And the Taliban of Afghanistan would not be particularly anti-American if the United States had not invaded and occupied their country. The Taliban are a diverse grouping of Afghan insurgents whom the US military has come to label with a single name; they are not primarily international jihadists like al-Qaeda and in fact have had an up-and-down relationship with the latter.
The only "necessity" that drew the United States to Afghanistan was the desire to establish a military presence in this land that is next door to the Caspian Sea region of Central Asia – reportedly containing the second largest proven reserves of petroleum and natural gas in the world – and build oil and gas pipelines from that region running through Afghanistan.
Afghanistan is well situated for such pipelines to serve much of South Asia and even parts of Europe, pipelines that – crucially – can bypass Washington's bêtes noire, Iran and Russia. If only the Taliban would not attack the lines. Here's Richard Boucher, US Assistant Secretary of State for South and Central Asian Affairs, in 2007: "One of our goals is to stabilize Afghanistan, so it can become a conduit and a hub between South and Central Asia so that energy can flow to the south." 3
Since the 1980s all kinds of pipelines have been planned for the area, only to be delayed or canceled by one military, financial or political problem or another. For example, the so-called TAPI pipeline (Turkmenistan-Afghanistan-Pakistan-India) had strong support from Washington, which was eager to block a competing pipeline that would bring gas to Pakistan and India from Iran. TAPI goes back to the late 1990s, when the Taliban government held talks with the California-based oil company Unocal Corporation. These talks were conducted with the full knowledge of the Clinton administration, and were undeterred by the extreme repression of Taliban society. Taliban officials even made trips to the United States for discussions. 4
Testifying before the House Subcommittee on Asia and the Pacific on February 12, 1998, Unocal representative John Maresca discussed the importance of the pipeline project and the increasing difficulties in dealing with the Taliban:
The region's total oil reserves may well reach more than 60 billion barrels of oil. Some estimates are as high as 200 billion barrels … From the outset, we have made it clear that construction of the pipeline we have proposed across Afghanistan could not begin until a recognized government is in place that has the confidence of governments, leaders, and our company.
When those talks with the Taliban stalled in 2001, the Bush administration reportedly threatened the Taliban with military reprisals if the Afghan government did not go along with American demands. On August 2 in Islamabad, US State Department negotiator Christine Rocca reiterated to the Taliban ambassador to Pakistan, Abdul Salam Zaeef: "Either you accept our offer of a carpet of gold [oil], or we bury you under a carpet of bombs." 5 The talks finally broke down for good a month before 9-11.
The United States has been serious indeed about the Caspian Sea and Persian Gulf oil and gas areas. Through one war or another beginning with the Gulf War of 1990-1, the US has managed to establish military bases in Saudi Arabia, Kuwait, Bahrain, Qatar, Oman, Afghanistan, Pakistan, Uzbekistan, Tajikistan, Kyrgyzstan, and Kazakhstan.
The war against the Taliban can't be "won" short of killing everyone in Afghanistan. The United States may well try again to negotiate some form of pipeline security with the Taliban, then get out, and declare "victory". Barack Obama can surely deliver an eloquent victory speech from his teleprompter. It might even include the words "freedom" and "democracy", but certainly not "pipeline".
"We are literally backing the same people in Syria that we are fighting in Afghanistan and that have just killed our ambassador in Libya! We must finally abandon the interventionist impulse before it is too late." – Congressman Ron Paul, September 16, 2012 6
How it all began:
"To watch the courageous Afghan freedom fighters battle modern arsenals with simple hand-held weapons is an inspiration to those who love freedom. Their courage teaches us a great lesson – that there are things in this world worth defending. To the Afghan people, I say on behalf of all Americans that we admire your heroism, your devotion to freedom, and your relentless struggle against your oppressors." – President Ronald Reagan, March 21, 1983
A Modest Proposal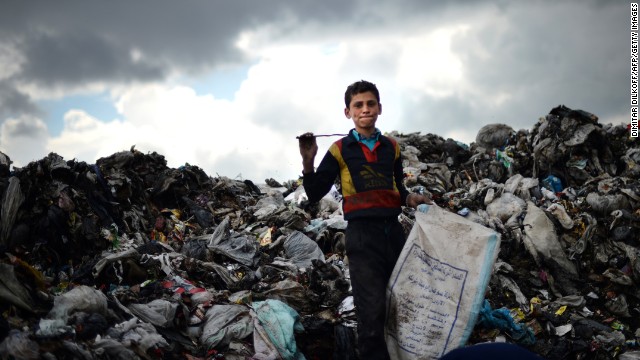 Washington's sanctions against Iran are a wonder to behold, seriously hampering Tehran's ability to conduct international commerce, make payments, receive money, import, export, invest, travel … you name the hardship and the United States is trying to impose it on the government and the people of Iran. In early May a bipartisan bill was introduced in Congress aimed at stopping Iran from gaining access to its billions of dollars in euros kept in overseas banks – money that represents up to a third of Tehran's total hard-currency holdings. In addition, Congress is looking to crack down on a weakness in current sanctions law that allows Iran to replenish its hard-currency accounts by acquiring gold through overseas markets.
Washington has as well closed down Iran's media operations in the United States, is putting great pressure on Pakistan to cancel their project to build a pipeline to import natural gas from Iran, and punished countless international companies for doing business with Iran.
After a plane crash in Iran in 2011, the Washington Post reported: "Plane crashes are common in Iran, which for decades has been prevented from buying spare parts for its aging fleet by sanctions imposed by the United States." 7
There are many more examples of the sanctions of mass destruction.
All this to force Iran to abandon any program that might conceivably lead someday to a nuclear weapon, thus depriving Israel of being the only nuclear power in the Middle East. The United States doesn't actually say this. It instead says, explicitly or implicitly, that a nuclear Iran would be a danger to attack the US or Israel, without giving any reason why Iran would act so suicidal; at the same time Washington ignores repeated statements from various Israeli and American officials that they have no such fear.
Now, a group of US lawmakers is proposing a more drastic remedy: cutting off Iran entirely from world oil markets. Oil sales provide Iran with the bulk of its foreign-currency earnings. The plan would require all countries to stop buying oil from Iran or risk losing access to the US banking system. 8
And Iran ignores it all, refusing to bend. Islamic fanatics they are.
I have a much simpler solution. Why not cut off all exports of food to Iran? Worldwide. And anything that goes into producing food – seed, fertilizer, farm equipment, etc. Let's see how good they are at ignoring it when their children's bellies start to balloon. And medicines and medical equipment as well! Let's see how good they are at producing whatever they need themselves.
Officials at The United Nations Children's Fund (UNICEF) estimated that as many as 6,000 Iraqi children died each month in the early 1990s primarily due to the sanctions imposed by the US, the UK and others. As proof of the lasting effectiveness and goodness of that policy, today blessed peace reigns in Iraq among its citizens.
And if all else fails with Iran … Nuke the bastards! That may be the only way they'll learn what a horrible weapon a nuclear bomb is, a weapon they shouldn't be playing around with.
In recent times Iraq, Libya, Syria and Iran have been the prime forces standing in the way of USraeli Middle East domination. Thus it was that Iraq was made into a psychotic basket case. Libya's welfare state was wiped out and fundamentalists have imposed Islamic law on much of the country. The basketizing of Syria is currently in process. Iran's basketizing has begun with draconian sanctions, the way the basketizing of Iraq began.
It's worth noting that Iraq, Syria, and Libya were the leading secular states of the Middle East. History may not treat kindly the impoverishment and loss of freedoms that the US-NATO-European Union Triumvirate has brought down upon the heads of the people of these lands.
What are we going to do about our sociopathic corporations?
Scarcely a day goes by in the United States without a news story about serious ethical/criminal misbehavior by a bank or stock brokerage or credit-rating agency or insurance agency or derivatives firm or some other parasitic financial institution. Most of these firms produce no goods or services useful to human beings, but spend their days engaged in the manipulation of money, credit and markets, employing dozens of kinds of speculation.
Consider the jail time served for civil disobedience by environmental, justice and anti-war activists, in contrast to the lifestyle enjoyed by the wicked ones who crashed the financial system and continue to fund the wounding of our bleeding planet.
The federal and state governments threaten to sue the financial institutions. Sometimes they actually do sue them. And a penalty is paid. And then the next scandal pops up. And another penalty is paid. And so it goes.
Picture this: A fleet of police cars pulls up in front of Bank of America's Corporate Center in Charlotte, North Carolina. A dozen police officers get out, enter the building, and take the elevator to the offices of the bank's top executives. Minutes later the president and two vice-presidents – their arms tightly bound in handcuffs behind their back – are paraded through the building in full view of their employees who stare wide-eyed and open-mouthed. The sidewalk is of course fully occupied by the media as the police encircle the building with tape saying "No tresspassing. Crime scene.".
But remember, just because America has been taken over by mendacious mass-murdering madmen doesn't mean we can't have a good time.
Notes
Any part of this report may be disseminated without permission, provided attribution to William Blum as author and a link to this website are given.
William Blum is an author, historian, and renowned critic of U.S. foreign policy. He is the author of Killing Hope: U.S. Military and CIA Interventions Since World War II and Rogue State: A Guide to the World's Only Superpower, among others.