Off the keyboard of Surly1
Follow us on Twitter @doomstead666
Like us on Facebook
Originally published on the Doomstead Diner on April 5, 2014
"Any man's death diminishes me, because I am involved in Mankinde;  And therefore never send to know for whom the bell tolls; It tolls for thee."
― John Donne  
---
It was a milestone week. I turned 65. Like many, I never thought I would reach this age. Yet this very week I learned that several childhood friends did not. Three have passed this year, two of whom played significant roles in my early life and then drifted away, like we do.
Allow me to beg your indulgence from taking the pulse of doom to indulge a few personal observations.
We children of Happy Motoring, were raised on the Flintstones and the Cleavers as a vision of family life, and on the Jetsons as a vision of a cornucopian future. As the son of an electrician and a homemaker, I was raised on trade union Democrats values– economically liberal, socially conservative,  and expected that I would somehow take my place in a world much like theirs. Uh, no. By the time I left college, that world that no longer existed.
During my lifetime it's all changed– the New Deal social contract has been rescinded, and the prescription, we're told, is austerity for workers and tax breaks for corporations and the one per cent.  In the 1960s a single earner could pay the rent or mortgage, clothe and feed a family, buy a car and maybe have a little left over for a vacation. Now two earner (or more) households have become the norm,  and the vast majority of paychecks yield far less earning power than that of a union electrician in 1965.
I recall a lesson from fifth grade.  We learned about the "melting pot," complete with an illustration of people of all nationalities and races happily jumping into a pot to make soup. The point being we were a nation of immigrants, bonded together in the notion that, "out of many, one:" E Pluribus Unum.  Today armed, angry white men patrol the southern borders in search of brown faces without papers. A nation built on immigrants no longer welcomes immigrants, unless they bring an independent fortune or skills favored industries need.
I was the second of my family to enter college, and my luck to enroll during the height of Vietnam. I went in patriotic, full of received wisdom and civic virtue,  and enrolled in ROTC, earned a scholarship and was prepared to enter the Regular Army as an officer. Then came the USS Pueblo incident, and then My Lai. Those episodes shattered closely held beliefs and preconceptions. At once, my college experience transformed from 13th and 14th grade to learning how to think, perhaps for the first time. What, you mean our government would leave Lloyd Bucher and those sailors to rot in a North Korean prison? What, you mean kids like me uncritically murder Asian women and children? What, we're not the good guys? I began to question everything that I had been taught, and from there, everything changed.
On reaching adulthood and employment in which the demands were on mind rather than body, my style would be to work hard, play harder and cram as much as possible into what would doubtless be a few short years. To the surprise of all, those stretched on. My MO was that while I might not be the brightest or most talented, I was a grinder who would succeed through sheer dint of effort and persistence. 80 hour weeks punctuated with long evenings of riotous relief, and, uh, excess? A way of life. For a while.
It took many years to realize that what I did was not who I was. There were victories; and there were losses.
The losses give you perspective, and remind that the bell eventually tolls for all of us.
And with that ringing in my ears, I now approach the final laps of a career in media, including photography, video, film and writing. A time to think of What's It All Been About, and What Have I Learned Along the Way? Having made every possible mistake along the way, committed every sin short of murder, and been slow to learn from experience, repeating most mistakes several times, a few simple principles  have emerged:
1) Kindness. Always be kind.   Easy to lose track of when we are young and on the make, in competition with others and serving those all-important ego needs. We get sucked–or leap– into the matrix and forget what's really important, which are relationships.
2) Don't criticize, condemn or complain. Dale Carnegie makes this his first rule of human relations. In college I played interior line, and wrestled. My job was to knock other people down.  After a while the workplace, as in life, one eventually begins to learn that not every adversary needs knocking down, and not every obstacle is an adversary- some are opportunities. Some learn this essential truth later rather than earlier.  It's amazing how relationships change when you stop being critical of others, and thus engage their own self protective mechanisms. Duh.
3)  Live in the Present. In my 20s, I encountered a slender tome by Baba Ram Dass  entitled, "Be Here Now."  As I recall, it was about the importance of being fully present in the here and now.  It resonated. How many of us spend time rehashing old wounds, or worrying about the future? There is a reason that the "Recitation of the Grievances" made famous by Jerry Stiller's Festivus celebration on Seinfeld was so funny– because it's so true.  Whenever I return home, I become 15 again as my 86 year old mother opens a trunk full of 60-year-old grievances. Was it Voltaire who said, "My life is been filled with one catastrophe after another, most of which never occurred?"  We spend a lot of time worrying about uncertainties, when the effort is better placed on creating a desired reality.
---
So we Boomers came of age and enjoyed the blessings of cheap energy and a dollar backed by nukes and military force. Now the energy is getting more dear, harder to extract and the dollar is closer than ever to losing reserve status, all at a time when good jobs remain hard to find.
My life has been modest in material terms, but has been enough. Enough to enjoy a working class standard of living, a decent home and raise a daughter.  It's a life I've chosen, with no apologies or excuses. What brings me to the Diner each day is the realization that it's all doomed,  and I will miss it when it's all gone.  Between the neocons eager to fight World War III down to the last drop of your grandchildren's blood,  and the crony capitalists and their bankster allies  determined to bleed the last drops of wealth out of the near empty husk of what used to be America's middle class, it appears that those at the top of the pyramid have determined that the world needs to shed about 6 billion "useless eaters" and redundant population.  What do corporations do when they have excess workforce? They lay them off.
Prepare to be "laid off."
---
The clouds that gather round the setting sun
Do take a sober colouring from an eye
That hath kept watch o'er man's mortality;
Another race hath been, and other palms are won.
Thanks to the human heart by which we live, 
Thanks to its tenderness, its joys, and fears,
To me the meanest flower that blows can give
Thoughts that do often lie too deep for tears.
                                                 —Wordsworth, Intimations of Immortality
---
People aren't stupid. Most people, from urban liberals to country rednecks, can sniff the zeitgeist.   "Survivalists" have been around since the 70s. Nowadays, more people are turning to "prepping", including many on the far right, who have repaired to fortified compounds in Idaho, etc., the better to wait out the zombie hordes and/or the black helicopters. (Bracing, is it not, to think that the Mormons will be the subset of Americans best positioned to transition through the Zero Point?)
Karma is a bitch. If one reaps what one sows, our portion today is the inevitable bitter harvest of decades of government lies and perfidy, from the Warren Commission's "magic bullet" to the 9/11 cover story to the lack of faith in the very function of government due to corporate capture.  People are sick of being lied to; people are sick of seeing their unresponsive government toady to lobbyists, while ignoring the needs of ordinary citizens. So they're planning for it all to end, and quite literally taking matters into their own hands for when it does.
One of the great blessings of my dotage is having found the woman that shares my home and life.  I met Contrary quite literally in the streets during the height of Occupy.  Casual conversation developed into a friendship that then exploded into something quite unexpected.  Had anyone told me that I would be getting married after decades of living as a single man, I would have doubled down on that action and covered all I could get.  Well. Surprise, surprise. I now live with my best friend, confidant and a veritable Scheherazade, a wellspring of both stories and common fucking sense.
As a child, my grandmother had ice delivered by horsedrawn dray, and lived to see man land on the moon and the end of the Soviet Union. Considering my own lifetime, in which cheap energy draws to a close, I can see our current mode of living will not survive our generation. We have been reduced to a "precariat," a term used by that servant of hell Alan Greenspan.  Prospects for our young people of gone from bad to worse.  Our grandchildren will shake their heads in disbelief when they hear stories about the way their parents used to live.  When the dollar loses reserve status, the American lifestyle will be reduced to that of the average Croatian today; couple that with the significant and increasing likelihoods of environmental collapse, water shortages or nuke plant meltdowns, and the prospects darken even more. The good news is that the holders of real wealth, those who own property, metals, real assets will survive substantially intact. The only people who will suffer are those who are paid in, save or spend dollars, and who piss away their earnings on luxuries like food, rent, heat, and medicines.
So near the end of it all, it looks as if we're at the end of it all. Makes a fellow wistful. What matters is that we make such common cause as we can, treat one another as well as we are able, and greet uncertainty with grace and dignity.  And be grateful that that bell has not yet tolled, and that the grave has not yet opened for that dirt nap.
---
Surly1 is an administrator and contributing author to Doomstead Diner. He is the author of numerous rants, articles and spittle-flecked invective on this site, and quit barking and got off the porch long enough to be active in the Occupy movement. He shares a home in Southeastern Virginia with his new bride Contrary in a triumph of hope over experience, and is grateful that he is not yet taking a dirt nap.
Off the keyboard of Jim Quinn
Published on The Burning Platform on January 20, 2012
Discuss this article at the Economics Table inside the Diner
"I was part of that strange race of people aptly described as spending their lives doing things they detest, to make money they don't want, to buy things they don't need, to impress people they don't like." ― Emile Gauvreau
If ever a chart provided unequivocal proof the economic recovery storyline is a fraud, the one below is the smoking gun. November and December retail sales account for 20% to 40% of annual retail sales for most retailers. The number of visits to retail stores has plummeted by 50% since 2010. Please note this was during a supposed economic recovery. Also note consumer spending accounts for 70% of GDP. Also note credit card debt outstanding is 7% lower than its level in 2010 and 16% below its peak in 2008. Retailers like J.C. Penney, Best Buy, Sears, Radio Shack and Barnes & Noble continue to report appalling sales and profit results, along with listings of store closings. Even the heavyweights like Wal-Mart and Target continue to report negative comp store sales. How can the government and mainstream media be reporting an economic recovery when the industry that accounts for 70% of GDP is in free fall? The answer is that 99% of America has not had an economic recovery. Only Bernanke's 1% owner class have benefited from his QE/ZIRP induced stock market levitation.
The entire economic recovery storyline is a sham built upon easy money funneled by the Fed to the Too Big To Trust Wall Street banks so they can use their HFT supercomputers to drive the stock market higher, buy up the millions of homes they foreclosed upon to artificially drive up home prices, and generate profits through rigging commodity, currency, and bond markets, while reducing loan loss reserves because they are free to value their toxic assets at anything they please – compliments of the spineless nerds at the FASB. GDP has been artificially propped up by the Federal government through the magic of EBT cards, SSDI for the depressed and downtrodden, never ending extensions of unemployment benefits, billions in student loans to University of Phoenix prodigies, and subprime auto loans to deadbeats from the Government Motors financing arm – Ally Financial (85% owned by you the taxpayer). The country is being kept afloat on an ocean of debt and delusional belief in the power of central bankers to steer this ship through a sea of icebergs just below the surface.
The absolute collapse in retail visitor counts is the warning siren that this country is about to collide with the reality Americans have run out of time, money, jobs, and illusions. The most amazingly delusional aspect to the chart above is retailers continued to add 44 million square feet in 2013 to the almost 15 billion existing square feet of retail space in the U.S. That is approximately 47 square feet of retail space for every person in America. Retail CEOs are not the brightest bulbs in the sale bin, as exhibited by the CEO of Target and his gross malfeasance in protecting his customers' personal financial information. Of course, the 44 million square feet added in 2013 is down 85% from the annual increases from 2000 through 2008. The exponential growth model, built upon a never ending flow of consumer credit and an endless supply of cheap fuel, has reached its limit of growth. The titans of Wall Street and their puppets in Washington D.C. have wrung every drop of faux wealth from the dying middle class. There are nothing left but withering carcasses and bleached bones.
The impact of this retail death spiral will be vast and far reaching. A few factoids will help you understand the coming calamity:
There are approximately 109,500 shopping centers in the United States ranging in size from the small convenience centers to the large super-regional malls.
There are in excess of 1 million retail establishments in the United States occupying 15 billion square feet of space and generating over $4.4 trillion of annual sales. This includes 8,700 department stores, 160,000 clothing & accessory stores, and 8,600 game stores.
U.S. shopping-center retail sales total more than $2.26 trillion, accounting for over half of all retail sales.
The U.S. shopping-center industry directly employed over 12 million people in 2010 and indirectly generated another 5.6 million jobs in support industries. Collectively, the industry accounted for 12.7% of total U.S. employment.
Total retail employment in 2012 totaled 14.9 million, lower than the 15.1 million employed in 2002.
For every 100 individuals directly employed at a U.S. regional shopping center, an additional 20 to 30 jobs are supported in the community due to multiplier effects.
The collapse in foot traffic to the 109,500 shopping centers that crisscross our suburban sprawl paradise of plenty is irreversible. No amount of marketing propaganda, 50% off sales, or hot new iGadgets is going to spur a dramatic turnaround. Quarter after quarter there will be more announcements of store closings. Macys just announced the closing of 5 stores and firing of 2,500 retail workers. JC Penney just announced the closing of 33 stores and firing of 2,000 retail workers. Announcements are imminent from Sears, Radio Shack and a slew of other retailers who are beginning to see the writing on the wall. The vacancy rate will be rising in strip malls, power malls and regional malls, with the largest growing sector being ghost malls. Before long it will appear that SPACE AVAILABLE is the fastest growing retailer in America.
The reason this death spiral cannot be reversed is simply a matter of arithmetic and demographics. While arrogant hubristic retail CEOs of public big box mega-retailers added 2.7 billion retail square feet to our already over saturated market, real median household income flat lined. The advancement in retail spending was attributable solely to the $1.1 trillion increase (68%) in consumer debt and the trillion dollars of home equity extracted from castles in the sky, that later crashed down to earth. Once the Wall Street created fraud collapsed and the waves of delusion subsided, retailers have been revealed to be swimming naked. Their relentless expansion, based on exponential growth, cannibalized itself, new store construction ground to a halt, sales and profits have declined, and the inevitable closing of thousands of stores has begun. With real median household income 8% lower than it was in 2008, the collapse in retail traffic is a rational reaction by the impoverished 99%. Americans are using their credit cards to pay their real estate taxes, income taxes, and monthly utilities, since their income is lower, and their living expenses rise relentlessly, thanks to Bernanke and his Fed created inflation.
The media mouthpieces for the establishment gloss over the fact average gasoline prices in 2013 were the second highest in history. The highest average price was in 2012 and the 3rd highest average price was in 2011. These prices are 150% higher than prices in the early 2000′s. This might not matter to the likes of Jamie Dimon and Jon Corzine, but for a middle class family with two parents working and making 7.5% less than they made in 2000, it has a dramatic impact on discretionary income. The fact oil prices have risen from $25 per barrel in 2003 to $100 per barrel today has not only impacted gas prices, but utility costs, food costs, and the price of any product that needs to be transported to your local Wally World. The outrageous rise in tuition prices has been aided and abetted by the Federal government and their doling out of loans so diploma mills like the University of Phoenix can bilk clueless dupes into thinking they are on their way to an exciting new career, while leaving them jobless in their parents' basement with a loan payment for life.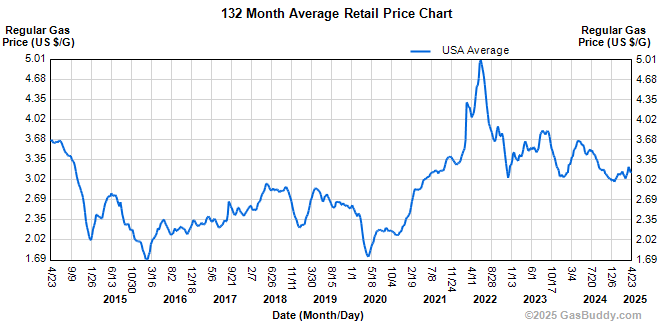 The laughable jobs recovery touted by Obama, his sycophantic minions, paid off economist shills, and the discredited corporate legacy media can be viewed appropriately in the following two charts, that reveal the false storyline being peddled to the techno-narcissistic iGadget distracted masses. There are 247 million working age Americans between the ages of 18 and 64. Only 145 million of these people are employed. Of these employed, 19 million are working part-time and 9 million are self- employed. Another 20 million are employed by the government, producing nothing and being sustained by the few remaining producers with their tax dollars. The labor participation rate is the lowest it has been since women entered the workforce in large numbers during the 1980′s. We are back to levels seen during the booming Carter years. Those peddling the drivel about retiring Baby Boomers causing the decline in the labor participation rate are either math challenged or willfully ignorant because they are being paid to be so. Once you turn 65 you are no longer counted in the work force. The percentage of those over 55 in the workforce has risen dramatically to an all-time high, as the Me Generation never saved for retirement or saw their retirement savings obliterated in the Wall Street created 2008 financial implosion.
To understand the absolute idiocy of retail CEOs across the land one must parse the employment data back to 2000. In the year 2000 the working age population of the U.S. was 213 million and 136.9 million of them were working, a record level of 64.4% of the population. There were 70 million working age Americans not in the labor force. Fourteen years later the number of working age Americans is 247 million and only 144.6 million are working. The working age population has risen by 16% and the number of employed has risen by only 5.6%. That's quite a success story. Of course, even though median household income is 7.5% lower than it was in 2000, the government expects you to believe that 22 million Americans voluntarily left the labor force because they no longer needed a job. While the number of employed grew by 5.6% over fourteen years, the number of people who left the workforce grew by 31.1%. Over this same time frame the mega-retailers that dominate the landscape added almost 3 billion square feet of selling space, a 25% increase. A critical thinking individual might wonder how this could possibly end well for the retail genius CEOs in glistening corporate office towers from coast to coast.
This entire materialistic orgy of consumerism has been sustained solely with debt peddled by the Wall Street banking syndicate. The average American consumer met their Waterloo in 2008. Bernanke's mission was to save bankers, billionaires and politicians. It was not to save the working middle class. You've been sacrificed at the altar of the .1%. The 0% interest rates were for Jamie Dimon and Lloyd Blankfein. Your credit card interest rate remained between 13% and 21%. So, while you struggle to pay bills with your declining real income, the Wall Street bankers are again generating record profits and paying themselves record bonuses. Profits are so good, they can afford to pay tens of billions in fines for their criminal acts, and still be left with billions to divvy up among their non-prosecuted criminal executives.
Bernanke and his financial elite owners have been able to rig the markets to give the appearance of normalcy, but they cannot rig the demographic time bomb that will cause the death and destruction of our illusory retail paradigm. Demographics cannot be manipulated or altered by the government or mass media. The best they can do is ignore or lie about the facts. The life cycle of a human being is utterly predictable, along with their habits across time. Those under 25 years old have very little income, therefore they have very little spending. Once a job is attained and income levels rise, spending rises along with the increased income. As the person enters old age their income declines and spending on stuff declines rapidly. The media may be ignoring the fact that annual expenditures drop by 40% for those over 65 years old from the peak spending years of 45 to 54, but it doesn't change the fact. They also cannot change the fact that 10,000 Americans will turn 65 every day for the next sixteen years. They also can't change the fact the average Baby Boomer has less than $50,000 saved for retirement and is up to their grey eye brows in debt.
With over 15% of all 25 to 34 year olds living in their parents' basement and those under 25 saddled with billions in student loan debt, the traditional increase in income and spending is DOA for the millennial generation. The hardest hit demographic on the job front during the 2008 through 2014 ongoing recession has been the 45 to 54 year olds in their peak earning and spending years. Combine these demographic developments and you've got a perfect storm for over-built retailers and their egotistical CEOs.
The media continues to peddle the storyline of on-line sales saving the ancient bricks and mortar retailers. Again, the talking head pundits are willfully ignoring basic math. On-line sales account for 6% of total retail sales. If a dying behemoth like JC Penney announces a 20% decline in same store sales and a 20% increase in on-line sales, their total change is still negative 17.6%. And they are still left with 1,100 decaying stores, 100,000 employees, lease payments, debt payments, maintenance costs, utility costs, inventory costs, and pension costs. Their future is so bright they gotta wear a toe tag.
The decades of mal-investment in retail stores was enabled by Greenspan, Bernanke, and their Federal Reserve brethren. Their easy money policies enabled Americans to live far beyond their true means through credit card debt, auto debt, mortgage debt, and home equity debt. This false illusion of wealth and foolish spending led mega-retailers to ignore facts and spread like locusts across the suburban countryside. The debt fueled orgy has run out of steam. All that is left is the largest mountain of debt in human history, a gutted and debt laden former middle class, and thousands of empty stores in future decaying ghost malls haunting the highways and byways of suburbia.
The implications of this long and winding road to ruin are far reaching. Store closings so far have only been a ripple compared to the tsunami coming to right size the industry for a future of declining spending. Over the next five to ten years, tens of thousands of stores will be shuttered. Companies like JC Penney, Sears and Radio Shack will go bankrupt and become historical footnotes. Considering retail employment is lower today than it was in 2002 before the massive retail expansion, the future will see in excess of 1 million retail workers lose their jobs. Bernanke and the Feds have allowed real estate mall owners to roll over non-performing loans and pretend they are generating enough rental income to cover their loan obligations. As more stores go dark, this little game of extend and pretend will come to an end. Real estate developers will be going belly-up and the banking sector will be taking huge losses again. I'm sure the remaining taxpayers will gladly bailout Wall Street again. The facts are not debatable. They can be ignored by the politicians, Ivy League economists, media talking heads, and the willfully ignorant masses, but they do not cease to exist.
"Facts do not cease to exist because they are ignored." – Aldous Huxley