Off the keyboard of RE
Follow us on Twitter @doomstead666
Friend us on Facebook
Published on the Doomstead Diner on March 1, 2015
Discuss this article at the Doomsteading Table inside the Diner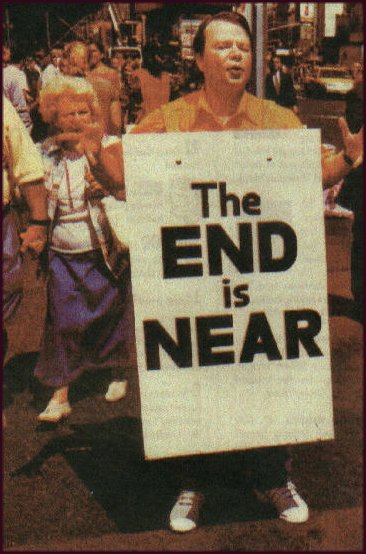 Back when I first discovered the world of oncoming Doom back in 2008 in the Aftermath of the Bear Stearns and Lehman Brothers collapses, I had no idea about Peak Oil, and my only knowledge or recollection of Doomers were what I had thought of as "psychos" at the time, the folks back in the 70s who walked around with placards declaring "The End is Nigh".  Turns out here they weren't wrong or psycho, just way ahead of their time.
My first internet communications and discussion on Doom concepts came on the Peak Oil Forum in 2008-2009, and there I ran into the whole panoply of Doomer Archetypes, Survivalists, Nazi Eugenecists, Permaculturists and of course the Doomsteaders, which is where the Doomstead Diner title for this Blog comes from.
What is a Doomsteader?
Doomsteaders are people who have sort of exited the regular economy and moved out into the boonies on a patch of property they are trying to make resilient and survivable when the final crash of the industrial economy arrives.  There are quite a few variations on the theme, depending on how much the Doomsteader wants to keep things like Electricity running and how much money they actually have to set the place up.
Some will fit out with Solar Panels, Generators that will run on a variety of fuel inputs, Battery Banks for storing the juice, Charge Controllers, the works here.  They have hydraulic log splitters too, and tractors they plan to run with biodiesel to keep the whole operation running after TSHTF.  Others try a more 18th Century model, trying to fit out with Wood Stoves, Candles and Horse drawn plows, in the Amish model.
Here's a short Bio for some of the Doomsteaders I have run into since the Peak Oil Forum days.  By no means is this complete, there were many more, but this is a basic cross section.
Duke
Duke was a Peak Oil commenter who was very full of himself and liked to brag about all his preps, which included every techno gimmick he could buy to make his Doomstead resilient.  Besides having the hydraulic log splitters and all the rest, Duke ALSO had an Armory the National Guard would be proud of, with automatic weapons, night scopes, rpgs, the WORKS here.  The only thing he did not claim to own was a Tactical Nuke.  Insofar as I could tell though, this Doomstead was only occupied by the Duke and Duchess, and it was hard to imagine he had any friends who would join him there since he was insufferable even online.  LOL.  So I never figured out exactly how Duke was going to defend this place from the hordes of Zombies he himself projected as coming out of the wood work once TSHTF.
Pops
Pops was a Peak Oil Forum moderator (I think he still is) who caught on pretty early to the Peak Oil problem, and presciently sold out of his California home prior to the crash in 2008, and used the proceeds from this to buy himself around a 20 acre Doomstead in Missouri, not all that far from where my sister lives in Springfield.  As a result, during one of my vacations visiting the relatives down there in the Lower 48 before mom died, I had a chance to drive out and meet up with Pops IRL.  His farmhouse was quite nice, but the place is not that removed from the population at large, and unlike Duke, Pops was not collecting an Armory to try to defend it with.  So this place also assumes a kind of BAU will take place after TSHTF.
BC2K
BC's Doomstead is somewhere in Maine, and he is EXTREMELY careful about revealing its actual location to anyone. Careful is being polite here, really he's totally PARANOID about this. LOL. Unlike some of the more recent Doomers, he has been a Doomer himself and building on this location since the 1970s.  he's very conversant with all the techniques talked about in the permaculture community, and in fact teaches on it when he ventures off the Doomstead periodically.  His security plan is to be hidden and far enough off the beaten path that the Zombies won't find the place.  The problem with that is that it is probably not Zombies he has to worry about, but local Cops and National Guard, all of whom know exactly where his place is.  Even I was able to deduce where the place is, and I don't have all the tricks available that the military and police do, just good deductive ability and a knowledge of how the internet works.  This freaked out BC2K so much that he dropped off the internet entirely, but I am sure he still has his phone operational, so there is no real way to hide here and still participate in some manner in the economy.
Doug Casey & Simon Black
These two Doomers fit another category, the Uber Rich Doomers who aren't just setting up a subsistence farm somewhere in Amerika, they have enough money to build and develop entire compounds which they are selling Condo style to other rich folks, sprinkled around the Globe from Argentina to Chile.  South and Central America seem to be the locations of choice for this bunch of Doomsteaders, which includes the Bush family which has its Doomstead in Panama.  Things are so bad here in the FSoA in terms of Taxation and accelerating Fascism that these folks figure to escape to these much SAFER and MORE FRIENDLY  locations.  Except one kind of has to wonder exactly how Safe or Friendly such places will be when the economic system TANKS and the impoverished Argentinians surrounding the compound decide to come for a visit, and knock down the compound walls?
There are many more examples of various types of Doomsteaders, Albert Bates who was a founding member of The Farm in TN fits the category, so does Orren Whiddon who is founder of the 4 Quarters Interfaith Doomstead in Pennsylvania.  Running a somewhat different idea and paradigm is Ray Jason, the ex-Street Juggler who runs the Sea Gypsy Philosopher Blog.  Ray's concept is to remain Mobile, and to use small sailboats as the ticket to Freedom & Sustainability.  Problem with this is that most all sailboats are chock full of technology, they are terrifically insecure when moored anywhere, and you just can't carry all that much on them unless they are quite large.  So this paradigm has its own set of problems.
What do ALL of these Doomsteaders have in common though?  They are all BOOMERS, aka the demographic of people pursuing this paradigm generally is from around 50 years old to 70 years old.  There are some older ones than that as well, but once into the 80s they tend to stop discussing their Doomerism with others on the net.  LOL.  Have a look at a photo from the Age of Limits conference where for the last 3 years  Doomers gathered to discuss oncoming Doom
Now, there are a few younger folks sprinkled in there, but the preponderance of this crowd is Gray Hairs.  I can tell you also that the general demographic of Diner readers are Gray Hairs also, though we do have sprinkled in at least 1 20-something in Monsta, 2 30-somethings in Lucid Dreams and Gypsy Mama and a 40-something in WHD.
Why is the Doom Community so overwhelmingly OLD?  More than a few reasons for this.
The first one is Economics.  Just about everyone who sets up a Doomstead has to have pretty substantial money to do this to start with, and then to be able to live on it without having a job in the regular economy (since even the close in ones are in areas where there is not much employment to be found), they have to have an Income coming from Investments, Pensions and Social Security, etc.  VERY few people who have Doomsteads grow or raise 100% of their own food, and they still have taxes and other expenses to keep the place running.  You can cut down the amount of outgoing FRNs you need with a subsistence farm to pretty small numbers, but you can't cut it out entirely.  Nor can you usually entirely feed yourself and family on what such a subsistence farm can produce each year.
Moreover, if your Doomstead relies on things like Solar PV Cells and Batteries, pumping motors and the like to bring up water from wells or run Hydroponic Systems, most of this stuff will start to fail on you within 5-10 years, its not sustainable outside of a supporting Industrial Economy.
Most 30-somethings do not have money enough to even get GOING on one of these Individual Doomsteads, much less make it work to raise a family on it.  So they are shut out of this economically, and being so shut out you don't even want to think about or consider what you will do when TSHTF, because there is nothing realistic you CAN do.  At best, you become as Self-Reliant as possible and learn as many skills as you can, but otherwise to dwell on Doom is pretty counter-productive.  Much as you might WANT to move out to a Doomstead in the Boonies, it is out of reach economically, and it's somewhat depressing I think for people who are so shut out to read about how some retiree is building a Windmill on his property to pump water to his Raised Beds.  You would like to do that too, but you can't.  It costs MONEY you don't have to set up a Doomstead, even the El Cheapo variety.
Other major reasons are Experience and Psychology.  If you have been around 50 or more years, you have had a chance to observe what is really a long ongoing downspin, and to extrapolate out from there where we are headed is not too hard.  You are also quite a bit closer to your own personal trip to the Great Beyond no matter what occurs, so it's a bit easier as a result to accept that everyone is Doomed.  If you are 30 years old with some young children, you definitely do not want to believe everybody is Doomed, and will resist this idea as long as you can.  Even if it is not Everybody but just MOST people you do not want to accept this idea, since because you cannot afford your own Doomstead to try and ride it out, you are probably one of the ones who gets a Ticket to the Great Beyond TM.  Your kids too.
What is the outcome of this dynamic?  Well, it seems that the vast preponderance of people who are in some way prepared for an oncoming collapse are all the OLD FOLKS! Great Doomsteads with all the preps to keep them going for another 20 years, but THEN what?  If they do have kids, the kids think they are Nutty Doomers and they don't spend time on the Farm learning how to care for the pigs and chickens and harvest the heirloom seeds to keep growing the squash from one season to the next.  In fact, probably 90% of the people who have subsistence farms don't save their own seeds, they just buy new ones each year from some heirloom seed distributor on the internet!
The bottom line on this is that this type of Doomsteading is itself Doomed, you are not going to get a sustainable culture from mostly Gray Hairs past reproductive age who are running small "sustainable" Doomsteads.  These Doomsteads are not sustainable because THE FOLKS INHABITING THEM are not Sustainable!  20 years from now, they are gonna be DEAD no matter WHAT, or best case drooling octogenarians who can't even find the switch to turn on the Solar PV system.  LOL.
The very people you really NEED to make a sustainable system here are precisely the people who are SHUT OUT from making it happen, the 20-40 year olds who still are fit and of reproductive age!  Even if you ARE an Aging Boomer Doomer, the likelihood is that your kids do NOT want to join you on the Doomstead to milk the cows, their psychology hopes things will get better and they will eventually get a better job than working as a Starbucks Barrista.  Even worse if they are currently successful Doctors and Lawyers, are they gonna give that up to go cow milking on your Doomstead?  Highly Unlikely.
How does this paradigm play out after TS actually DOES HTF?  The Old Fogeys with the Doomsteads can't keep operating them, and the Young Whippersnappers who should have been out there learning how to milk cows and save seeds and keep a Doomstead running have no knowledge of how to do that, so even if they drop in and dispatch the Old Folks and take over, the system fails because they don't have knowledge enough to keep it running!
Besides that is the fact the vast preponderance of these well-outfitted Doomsteads are built with plumbing systems that can go awry, roofs covered with tar paper that need to be replaced or resurfaced every 5 years or so, septic systems that need to be pumped out periodically, not to mention of course the possibility of various types of weather related damage from Tornadoes to Hurricanes to Snowstorms to Flooding to Wildfires to just your own Personal Fire from the Wood Stove malfunctioning.  OOOPS!  Bye, Bye, Doomstead!  lol.
My favorite unsustainable system is water pumping from deep wells.  OK, you have off grid power from your Chinese manufactured Solar PV cells guaranteed by Kwai Chang Solar Industries for 20 years, but what do you do to get the water up from 200′ under ground when the impeller gives out on your pump?  Hope you have several back up pumps and parts in your Barn/Warehouse!  Home Depot has been Outta Biz for 5 years by now.  Even if your well is shallow enough to use a Hand Pump from above, the gaskets on these things wear out too!  If you can't operate your well with a rope and bucket arrangement, you are SOL in this location.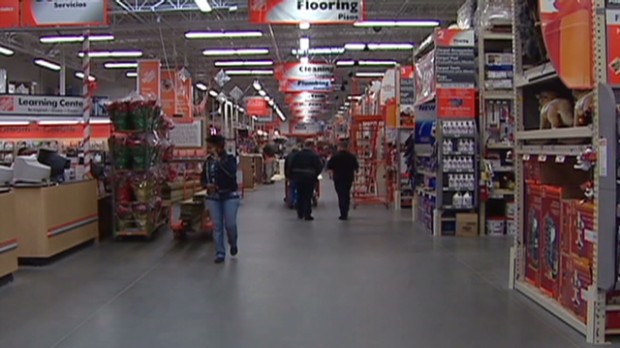 Given that these "sustainable" Doomsteads are supposed to be living arrangements for the post-SHTF world, exactly where in that world are you going to get replacement plumbing parts, new roofing materials, new batteries for your Off Grid Solar PV setup, etc?  Even if some of these things are available to Scavenge from abandoned McMansions, how are you going to get them from the now vacated suburbs to your Doomstead in the Appalachian Mountains?  You're going to hitch up the horses to your Wagon and mosey along the decaying roads to the Alexandria VA suburbs, strip some McMansions of plumbing and then with your now loaded wagon have your trusty team of horses Nellie and Betsy pull the load back to the Doomstead?  Remember here, by this time you are around 70-80 years old!  lol.  This is Magical Thinking at work.
Basically, the whole notion of individual Doomsteads run by age 50+ Doomers is totally ludicrous, and it's only slightly more realistic if they have their children and grandchildren on board to help them, which few do these days.
Is there a SOLUTION to this?  There is, but insofar as I can see at this moment, it is not being undertaken anywhere.  You can't set up Individual Doomsteads and make them Sustainable, particularly not if you are 50+ years old.  What needs to be done is to develop entire COMMUNITIES with a full range of demographics from children to old folks, and these communities and their living arrangements cannot be dependent on the various types of plumbing and electrical systems that we take for granted today.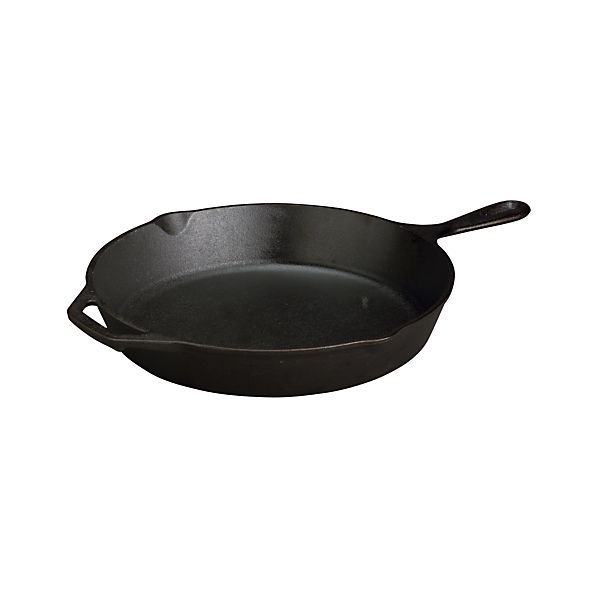 People need to re-learn how to live in very simple housing, use outhouses for bathrooms, make clothing from hemp fibers etc.  It doesn't need to be complete Stone Age for quite some time, since many things like Cast Iron Cookware made today will likely last another Century.  There isn't much that can Fail in a Cast Iron Skillet.  Similarly, quality Damascus Steel Axe Heads and Knives also have a good long lifespan if well maintained, oiled or greased daily to slow rusting etc.
This is not to say that if you do set up such a community TODAY, it can't or shouldn't have Off Grid Solar, Indoor Plumbing etc.  If you can afford all that stuff in setting the community up, GO FOR IT! Keep the creature comforts of the Age of Oil as long as you can, but set up the BACKUP systems that work without any of the fine manufactured parts that will disappear as the industries that produce them shut down.  Do NOT set up your Sustainable Community in a location where the only water available is 200′ (or even 100′) under the ground.  That is NOT SUSTAINABLE!
What the Boomer Doomer is doing in setting up one of these Doomsteads is not developing a sustainable living paradigm, they simply are trying to finish out their lives in as close to the comfort they had during the Age of Oil as might be reasonably possible if collapse is fairly slow , and the next 20 years just sees gradual diminshing of services and products, but still the core elements of society keep functioning to one extent or another.  The main core there is Law & Order & Property Rights of course, since once those fail few Boomer Doomers could Protect & Defend their Doomsteads from either roving gangs of Zombies OR the local Sheriff or National Guard commander turned Warlord.   However, really these things do not have to fail completely for the paradigm to fail, all that has to fail is the Impeller Pump on your well.
The question for all of us is how to join together to build sustainable communities, not how to go out and buy your own little Dream Retirement Home and die in peace out in the boonies of Appalachia while the World Burns.  That is the question we have to answer here on the Diner, and with the SUN project.