From the keyboard of Surly1
Follow us on Twitter @doomstead666
Like us on Facebook
Anthony Freda
Originally published on the Doomstead Diner on June 7, 2020
"Returning violence for violence multiplies violence, adding deeper darkness to a night already devoid of stars."
-Martin Luther King, Jr.
---
My family tree is replete with police and firemen. My great uncle was a cop. My cousins are cops. Likewise my wife's family is full of police and firemen. I suspect it's that way for most\ people; police work is so ubiquitous that most working class families have cops dangling somewhere from the family tree. So I bring to a discussion of police and police work no agenda other than that of a taxpayer, a citizen, and a pasty white man comfortable enough to be concerned for social justice, at least before cocktail time.
So it's with sadness that I beheld the events of the week and conclude that police departments in this country need a giant enema. What happened to George Floyd was bad enough; what happened to an 75-year man in Buffalo is quite another.
Video of two Buffalo, New York police officers pushing an elderly man to the ground quickly went viral late Thursday night, drawing widespread criticism. The mayor of Buffalo, Byron W. Brown, tweeted a statement saying "I was deeply disturbed by the video, as was Buffalo Police Commissioner Byron Lockwood. He directed an immediate investigation into the matter, and the two officers have been suspended without pay.
(The victim was later identified as Martin Gugino, a long-time peace activist.) The ubiquity of video cameras on phones, such as that which documented the Buffalo incident, would make you think police might have some concern for better PR. These videos go viral and make it around the world while the excuses from the Police Union are putting on their pants. John Evans, the president of the Buffalo Police Benevolent Association, said,
They were simply doing their job. I don't know how much contact was made. He did slip in my estimation. He fell backwards.
In response to the suspensions of the two most egregious offenders, 57 members of Buffalo police riot response team resigned en masse. Not a good look.
We've also seen images of white journalists being shot with rubber bullets and beaten with truncheons, and innocent white protesters manhandled by warrior cops. What black Americans have been living with for many decades, becomes newsworthy only when it happens to white people. Better late than never. The fact that police are responding to protests about police violence with even greater violence indicates an innate brutality, an imperfect strategy, and the failure to remember who they ultimately work for. In particular, who is paying the bills.
---
No one minimizes that police work is hard. Imagine living with the prospect that the next routine traffic stop can explode in gunplay. Imagine daily contact with drunks, the mentally disabled and violent criminals. Cops confront life-and-death situations on a regular basis. Yet if media and police unions repeat the line that "police work is dangerous," it becomes a self-fulfilling prophecy. Do police develop an anticipatory mindset of violence when they believe that they are going into deadly battle when they head out on patrol?
Is there no training?
Yet none of that should excuse away the snarling brutality exhibited by cops against unarmed, otherwise peaceful protesters. Ever since we were able to wink at the Eighth Amendment's prohibitions against cruel and unusual punishment to justify torture (rebranded as "enhanced interrogation" ), we have forgotten who we were and what we once stood for.
---
As I noted last week, police are the occupation army of capital. Their job is to protect property and wealth. Regardless of what you think, the Supreme Court has held that police are under no obligation whatsoever to "protect and serve" you. Occupation armies quite justifiably view a subject citizenry as hostile. We learn, for example, that the vast majority of city police in Minneapolis live in the suburbs. This is common among most city workers. But it means cops do not view the people they are patrolling as neighbors. Imagine the change in outcomes if they did.
Consider the following headlines from US papers just this past week:
June 6, 2020 | 10:33am The officers are anticipated in court Saturday, according to sources cited by a local NBC affiliate. Their colleagues from the department's Emergency Response Team are expected to escort them inside…
JUN 02, 2020|12:39 AM Riot police in Washington, D.C., used tear gas to clear protesters from a park near the White House as President Trump vowed to crack down on the demonstrations. Around 6:30 p.m., a half hour before the city's 7 p.m. curfew, police used tear gas, rubber bullets, shields and horses to force protesters out of Lafayette Park…
June 6, 2020 Use teargas, batons, pepper spray, fists, feet and vehicles against protesters sparks lawsuits and international condemnation
June 6, 2020 | 8:25am The elderly Buffalo protester knocked to the ground by cops in a viral video that has become an international symbol of police brutality was an "agitator" who was "trying to…
June 5, 2020 | 5:52pm Martin Gugino — the 75-year-old man who was shoved to the ground by Buffalo police in a video seen by millions — is a long-time peace activist and "gentle person,"…
June 5, 2020 | 3:56pm The entire Buffalo police Emergency Response Team has resigned following the suspension of two officers who were caught on video shoving a 75-year-old protester to the pavement, according to reports…
June 6, 2020 | 9:20am A 33-year-old black man who died in police custody in Tacoma, Washington, screamed "I can't breathe" on dispatcher audio, a lawyer for the man's family said. Marcus Ellis was apprehended…
June 5, 2020 | 10:42pm Anti-police brutality protesters in New York City paid their respects on Friday to Breonna Taylor, a black EMT who was fatally shot by cops in her home in Kentucky home…
June 5, 2020 | 1:41pm Negotiators for the city of Minneapolis have agreed with the state to ban the use of chokeholds by police and to require police to report and intervene anytime they see…
June 5, 2020 | 1:40pm Washington, DC, Mayor Muriel Bowser on Friday had "Black Lives Matter" painted in large yellow letters on the street that leads to the White House, and also designated the square…
June 5, 2020 | 3:43am KANSAS CITY, Mo. — Kansas City is reforming police procedures after criticism from black organizations about police conduct during nearly a week of protests as well as long-standing tension between…
June 4, 2020 | 11:31pm Members of the Minneapolis City Council pledged to "dismantle" the city's police department in the wake of worldwide protests over the killing of George Floyd. Council President Lisa Bender joined…
June 4, 2020 | 9:50am Three NYPD officers were caught on video apparently beating a cyclist with their batons. One of the officers is seen whacking the cyclist as he peddles across an intersection, with…
June 4, 2020 | 1:39am The City Council has secured a veto-proof majority for legislation to criminalize NYPD chokeholds, Speaker Corey Johnson said Wednesday. With 35 Council members supporting the bill, it can become law over…
June 2, 2020 | 8:39pm A mass of anti-police brutality protesters gathered in front of Trump International Hotel ahead of Tuesday's 8 p.m. curfew, as demonstrations continued to rage across the city for a sixth…
June 2, 2020 | 7:08pm George Floyd's 6-year-old daughter stood next to her weeping mom at a press conference Tuesday as the woman recalled how Floyd moved to Minnesota to help support them — and…
June 2, 2020 | 3:06pm Body camera footage shows the officers breaking the windows of a car and yanking the students, Taniyah Pilgrim, 20, and Messiah Young, 22, out Saturday night as they were riding…
June 2, 2020 | 1:09pm A Fort Lauderdale cop has been suspended after he was caught on video shoving a kneeling protester during a George Floyd demonstration Sunday, according to a report.
June 5– As people take to the streets to protest racism and police violence against Black Americans after a Minneapolis police officer killed George Floyd last week ― it doesn't matter who you are or why you're there: The cops will take you out.
June 4- It's not unusual for politicians and candidates for office to express their fervent and unwavering support for the Second Amendment. Now would be an ideal time for them to show the same allegiance to the First Amendment and its guarantee of a free press.
Neighbors usually don't do these things to neighbors. One wonders how much of the brutality we see comes from the infiltration of law enforcement agencies by white supremacists, members of the alt right and neofascists. These groups maintain an active presence in U.S. police departments and other law enforcement agencies.
The FBI Counterterrorism Policy Guide from April 2015, obtained by The Intercept. The guide, which details the process by which the FBI enters individuals on a terrorism watchlist, the Known or Suspected Terrorist File, notes that "domestic terrorism investigations focused on militia extremists, white supremacist extremists, and sovereign citizen extremists often have identified active links to law enforcement officers," and explains in some detail how bureau policies have been crafted to take this infiltration into account.
We saw in Charlottesville how state police and others stood aside while armed Klansmen and Nazis ran amok, resulting in injuries to antifascist protests and the death of one woman, Heather Heyer, run over by a Nazi from Ohio. (This was the episode that led to Trump's infamous refusal to disavow Nazis, proclaiming that there were "good people on both sides.")
---
"When the looting starts, the shooting starts."
–Miami police Chief Walter Headley, 1968, tweeted by Trump May 29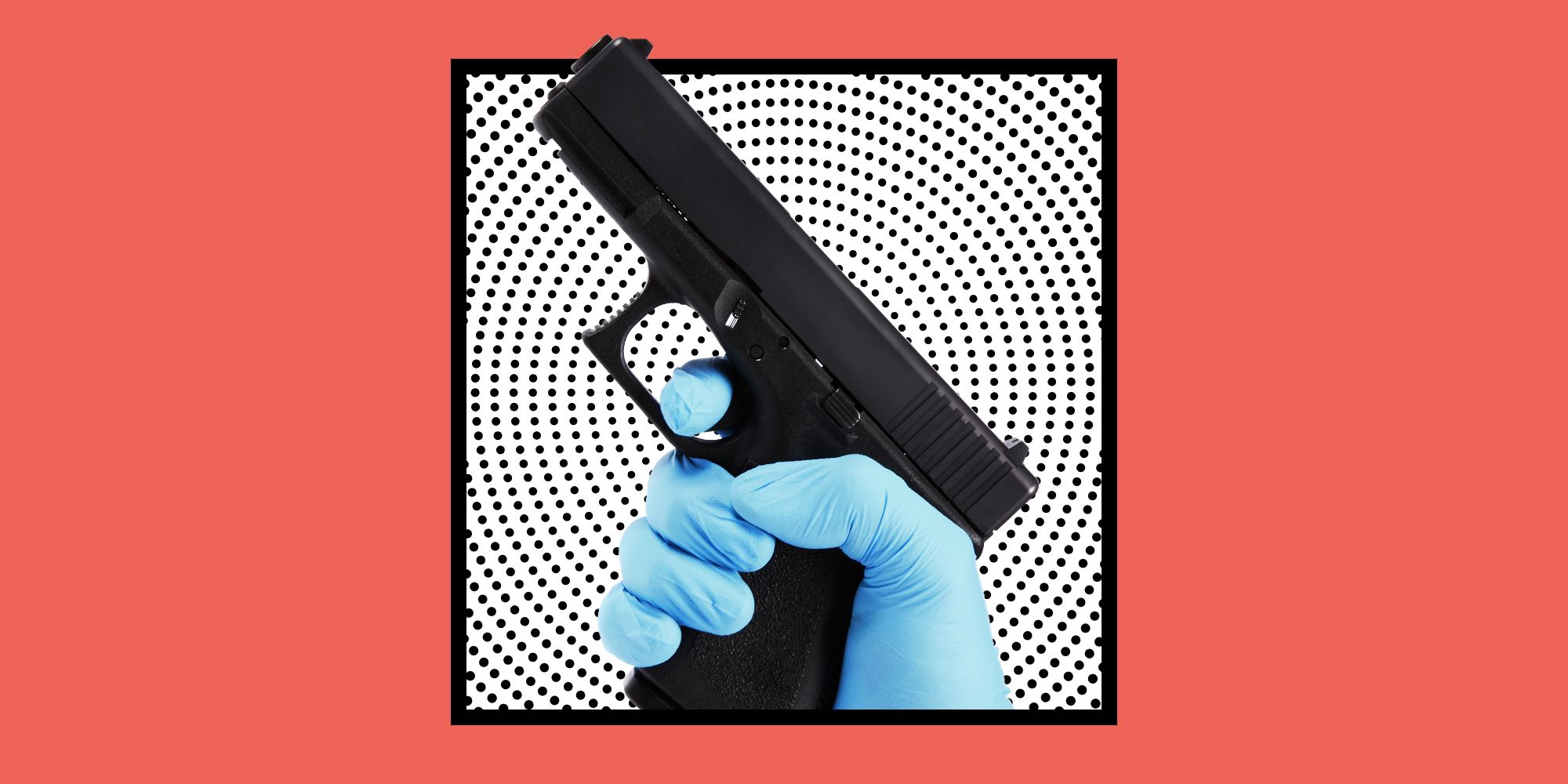 Trump's effusions of "treat 'em rough," and "Dominance!" all contribute to an atmosphere that lends itself to brutality. Law-enforcement officers know that they no longer have Obama and Holder looking over their shoulders; Now it's Trump and Barr, and they are free to indulge their darkest impulses. As recently as five years ago, the police were afraid of being filmed, having their images captured, with the potential to be identified. No more. Now it seems having brutality captured on video is a badge of honor. Virality, bitchez…
Little surprise that if cops know that state-sanctioned violence is permissible, state-sanctioned violence is what we'll get. The murder of Ahmaud Arbery was a clear a case of vigilantism as we are likely to see. The only thing missing were the robes and hoods.
American authoritarianism is going to be rooted in racist violence. The Compromise of 1877, which ended a tie vote in the Electoral College and Rutherford Hayes becoming President, was conditioned upon the withdrawal of Federal troops from the south. This ended Reconstruction, as well as the vision for a unified country. It also reinvigorated the KKK, and birthed Jim Crow.
Racism received a booster shot when Woodrow Wilson screened "Birth of a Nation" at the White House in 1915. The D.W. Griffith film glorified the Klan and told a false story about race relations in the South, with the aim "to revolutionize Northern audiences that would transform every man into a Southern partisan for life." "Birth of a Nation" built upon the existing myth of The Lost Cause promulgated by Confederate propagandist E.A. Pollard, a fictional re-writing of history that endorsed the supposed virtues of the antebellum South, viewing the Civil War as a struggle primarily to save the Southern way of life, or to defend "states' rights", in the face of overwhelming "Northern aggression." Ignoring the abject treason of the slavers.
Racist policing has a long and ignoble pedigree, and now it has been given new life by the most openly racist president since Wilson.
---
The First Amendment is visibly under assault. Dozens of reports from around the country this week have shown journalists getting shot at, manhandled, abused and arrested by police officers, even after identifying themselves as journalists. We saw a CNN journalist arrested live on national TV while filing a report. Coming soon, a further assault on freedom of assembly, complete with truncheons wielded upon peaceful, defenseless protesters.
This is the sort of behavior we are used to seeing from Egypt, Brazil, Kenya or Paraguay, not the US. But the non-lethal techniques we've tested abroad have come home. And are paid for with our tax dollars.
We've seen an increasingly weak and desperate president label antifa as a "terrorist group" as he ramps up the tough-guy rhetoric. All in service to a sort of illusory "patriotism," which is simply rabid nationalism in drag. Trump wraps himself in the flag, and raises a bible as a worship object. Flag worship raises armies, after all. And military veterans often muster out and join the police.
Next time we will review why it is so difficult to prosecute cops– the concept of "qualified immunity," which some are trying to end. And how we might effect change: Cut the rot at the root, go after the funding, And watch the weed wither and die. As always, follow the money.
---
Surly1 is an administrator and contributing author to Doomstead Diner. He is the author of numerous rants, screeds and spittle-flecked invective here and elsewhere. He lives a quiet domestic existence in Southeastern Virginia with his wife Contrary. Descended from a long line of people to whom one could never tell anything, all opinions are his and his alone.
Discuss this article at the Geopolitics Table in the Diner

In the scheme of things, the politics of Occupation occur on bigger stages than Norfolk, VA. Better known and noisier Occupations on Wall Street or Oakland, even Richmond, make the news and earn the headlines. Yet the fact that several groups of Occupiers maintain a presence and effect actions here in the heart of East Coast military might, and continue to bear witness to the abuses of the combination of state and economic power even here, has seemingly rattled the judgement of the stewards of that power here in southeastern Virginia.
Later she told me, "Right before it happened, I had a moment of clarity: that this was going down, and I could choose to go through with it, and if I did there could be repercussions. And I decided then to do it. And while they were arresting me, I felt pity for them." The pretrial thoughts ofCarmen, my 20-year old daughter, the "littlest Occupier."
The case of three of the Norfolk Occupiers for "obstruction of justice" by the police of the city of Norfolk went to trial today in General District Court. The three, Angela, Tess, and Carmen, had charges dismissed by the judge.
The judge found the charges overdrawn and that the behavior in question failed to rise to the standards required of obstruction in the statute, which was it itself clarified in a 1925 Virginia state decision cited by the defense.The charges were dismissed even before the defense attorneys mounted their defense of their clients. As the judge said, "Had the City pursued tresspass or even resisting arrest charges, they might have made a case. But they didn't bring it to court."
The issues were several: 1) there was no evidence that a lawful order to clear the park had ever been given; discovery produced no order; 2) there was no clear indication why the three women were even arrested, where it was clear that people that were in the park at the same time were not arrested; 3) the arresting officers failed to bring those arrested before a magistrate, violating procedures. From the cheap seats, it was pretty clear that the City might have made a trespassing charge stick, but the requirements of obstruction were too high a judicial hurdle to clear.
The defendants' behavior didn't even belong in the same zip code as obstruction: the accused were at all times peaceable, linking arms and engaged in chanting and prayer. At no time did they so much his raise their voices. They simply linked arms.
Given the events of this morning, one has to wonder why the district attorney even brought these charges, knowing that she had such a weak case with so many holes? If doing this was an attempt to send a message to the burgeoning Occupy movement, I have to think the message was marked as "not received." That doesn't mean that civil disobedience does not and will not have its costs.
On this day, justice was served. There will be other causes, other days, and we must remain ready.
UPDATE March 9: Yesterday, three Norfolk Occupiers, Anna, Tess, and Aliaka had a court date in room #6 in the General District Court Building downtown. They faced the heinous charges of "desecration of a monument" for having written in CHALK messages of peace, love and hope on the base of the Confederate monument opposite Commercial park (where the encampment had been.)Yes, you read that right: the messages were in chalk.
Their cases were dismissed. Nothing in their actions, as in the case of Carmen, Tess and Angela, rose to the level required by the definition required by the city statute.
So what you see at work is the same phenomenon at work in other places, that of the local police being enlisted to "crack down" on Occupy using trumped up charges. In Norfolk, the authorities are 0 for 4; the first set of cases for obstruction (Anita, Angela and Geoffrey) when the park was shut down were nolle prosequi'ed; Joelle's arrest for trespassing, for simply sitting in the park, was dismissed; and both my daughter and colleagues' case and the case described above were both dismissed.
One more court date remains, for a separate action on December 17. Ought to be interesting.
***
Update: The Truth About Violence at Occupy
I get a lot of crap from right wingers about supposed violence at Occupy gatherings. from first hand experience, I can say that I have never met such a fine and peaceable group of individuals. There are those, the younger, less patient "black bloc" crowd who want more confrontational direct action and to mask themselves, etc.
For my part I want them to know who I am, for better or for worse: I own a home, have raised a daughter, pay taxes and have had a career and a public life of sorts in this community, and I withhold consent from the entire rotten edifice of fixers and thugs.
In any event, it comes to this: a definitive look at the record of Occupy's supposed record of lawlessness in the face of multiple police riots, by Rebecca Solnit, one of the most inteligent observers we have.
Surly
When you fall in love, it's all about what you have in common, and you can hardly imagine that there are differences, let alone that you will quarrel over them, or weep about them, or be torn apart by them — or if all goes well, struggle, learn, and bond more strongly because of, rather than despite, them. The Occupy movement had its glorious honeymoon when old and young, liberal and radical, comfortable and desperate, homeless and tenured all found that what they had in common was so compelling the differences hardly seemed to matter.
Until they did.
Revolutions are always like this: at first all men are brothers and anything is possible, and then, if you're lucky, the romance of that heady moment ripens into a relationship, instead of a breakup, an abusive marriage, or a murder-suicide. Occupy had its golden age, when those who never before imagined living side-by-side with homeless people found themselves in adjoining tents in public squares.
All sorts of other equalizing forces were present, not least the police brutality that battered the privileged the way that inner-city kids are used to being battered all the time. Part of what we had in common was what we were against: the current economy and the principle of insatiable greed that made it run, as well as the emotional and economic privatization that accompanied it.
This is a system that damages people, and its devastation was on display as never before in the early months of Occupy and related phenomena like the "We are the 99%" website. When it was people facing foreclosure, or who'd lost their jobs, or were thrashing around under avalanches of college or medical debt, they weren't hard to accept as us, and not them.
And then came the people who'd been damaged far more, the psychologically fragile, the marginal, and the homeless — some of them endlessly needy and with a huge capacity for disruption. People who had come to fight the power found themselves staying on to figure out available mental-health resources, while others who had wanted to experience a democratic society on a grand scale found themselves trying to solve sanitation problems.
And then there was the violence.
The Faces of Violence
The most important direct violence Occupy faced was, of course, from the state, in the form of the police using maximum sub-lethal force on sleepers in tents, mothers with children, unarmed pedestrians, young women already penned up, unresisting seated students, poets, professors, pregnant women, wheelchair-bound occupiers and octogenarians. It has been a sustained campaign of police brutality from Wall Street to Washington State the likes of which we haven't seen in 40 years.
On the part of activists, there were also a few notable incidents of violence in the hundreds of camps, especially violence against women. The mainstream media seemed to think this damned the Occupy movement, though it made the camps, at worst, a whole lot like the rest of the planet, which, in case you hadn't noticed, seethes with violence against women. But these were isolated incidents.
That old line of songster Woody Guthrie is always handy in situations like this: "Some will rob you with a six-gun, some with a fountain pen." The police have been going after occupiers with projectile weapons, clubs and tear gas, sending some of them to the hospital and leaving more than a few others traumatized and fearful. That's the six-gun here.
But it all began with the fountain pens, slashing through peoples' lives, through national and international economies, through the global markets. These were wielded by the banksters, the "vampire squid," the deregulators in D.C., the men — and with the rarest of exceptions they were men — who stole the world.
That's what Occupy came together to oppose, the grandest violence by scale, the least obvious by impact. No one on Wall Street ever had to get his suit besmirched by carrying out a foreclosure eviction himself. Cities provided that service for free to the banks (thereby further impoverishing themselves as they created new paupers out of old taxpayers). And the police clubbed their opponents for them, over and over, everywhere across the United States.
The grand thieves invented ever more ingenious methods, including those sliced and diced derivatives, to crush the hopes and livelihoods of the many. This is the terrible violence that Occupy was formed to oppose. Don't ever lose sight of that.
Oakland's Beautiful Nonviolence
Now that we're done remembering the major violence, let's talk about Occupy Oakland. A great deal of fuss has been made about two incidents in which mostly young people affiliated with Occupy Oakland damaged some property and raised some hell.
The mainstream media and some faraway pundits weighed in on those Bay Area incidents as though they determined the meaning and future of the transnational Occupy phenomenon. Perhaps some of them even hoped, consciously or otherwise, that harped on enough these might divide or destroy the movement. So it's important to recall that the initial impact of Occupy Oakland was the very opposite of violent, stunningly so, in ways that were intentionally suppressed.
Occupy Oakland began in early October as a vibrant, multiracial gathering. A camp was built at Oscar Grant/Frank Ogawa Plaza, and thousands received much-needed meals and healthcare for free from well-organized volunteers. Sometimes called the Oakland Commune, it was consciously descended from some of the finer aspects of an earlier movement born in Oakland, the Black Panthers, whose free breakfast programs should perhaps be as well-remembered and more admired than their macho posturing.
A compelling and generous-spirited General Assembly took place nightly and then biweekly in which the most important things on Earth were discussed by wildly different participants. Once, for instance, I was in a breakout discussion group that included Native American, white, Latino, and able-bodied and disabled Occupiers, and in which I was likely the eldest participant; another time, a bunch of peacenik grandmothers dominated my group.
This country is segregated in so many terrible ways — and then it wasn't for those glorious weeks when civil society awoke and fell in love with itself. Everyone showed up; everyone talked to everyone else; and in little tastes, in fleeting moments, the old divides no longer divided us and we felt like we could imagine ourselves as one society. This was the dream of the promised land — this land, that is, without its bitter divides. Honey never tasted sweeter, and power never felt better.
Now here's something astonishing. While the camp was in existence, crime went down 19 percent in Oakland, a statistic the city was careful to conceal. "It may be counter to our statement that the Occupy movement is negatively impacting crime in Oakland," the police chief wrote to the mayor in an email that local news station KTVU later obtained and released to little fanfare. Pay attention: Occupy was so powerful a force for nonviolence that it was already solving Oakland's chronic crime and violence problems just by giving people hope and meals and solidarity and conversation.
The police attacking the camp knew what the rest of us didn't: Occupy was abating crime, including violent crime, in this gritty, crime-ridden city. "You gotta give them hope, " said an elected official across the bay once upon a time — a city supervisor named Harvey Milk. Occupy was hope we gave ourselves, the dream come true. The city did its best to take the hope away violently at 5 a.m. on October 25th. The sleepers were assaulted; their belongings confiscated and trashed. Then, Occupy Oakland rose again. Many thousands of nonviolent marchers shut down the Port of Oakland in a stunning display of popular power on November 2nd.
That night, some kids did the smashy-smashy stuff that everyone gets really excited about. (They even spray-painted "smashy" on a Rite Aid drugstore in giant letters.) When we talk about people who spray-paint and break windows and start bonfires in the street and shove people and scream and run around, making a demonstration into something way too much like the punk rock shows of my youth, let's keep one thing in mind: they didn't send anyone to the hospital, drive any seniors from their homes, spread despair and debt among the young, snatch food and medicine from the desperate, or destroy the global economy.
That said, they are still a problem. They are the bait the police take and the media go to town with. They create a situation a whole lot of us don't like and that drives away many who might otherwise participate or sympathize. They are, that is, incredibly bad for a movement, and represent a form of segregation by intimidation.
But don't confuse the pro-vandalism Occupiers with the vampire squid or the up-armored robocops who have gone after us almost everywhere. Though their means are deeply flawed, their ends are not so different than yours. There's no question that they should improve their tactics or maybe just act tactically, let alone strategically, and there's no question that a lot of other people should stop being so apocalyptic about it.
Those who advocate for nonviolenceat Occupy should remember that nonviolence is at best a great spirit of love and generosity, not a prissy enforcement squad. After all, the Reverend Martin Luther King, Jr., who gets invoked all the time when such issues come up, didn't go around saying grumpy things about Malcolm X and the Black Panthers.
Violence Against the Truth
Of course, a lot of people responding to these incidents in Oakland are actually responding to fictional versions of them. In such cases, you could even say that some journalists were doing violence against the truth of what happened in Oakland on November 2nd and January 28th.
The San Francisco Chronicle, for example, reported on the day's events this way:
"Among the most violent incidents that occurred Saturday night was in front of the YMCA at 23rd Street and Broadway. Police corralled protesters in front of the building and several dozen protesters stormed into the Y, apparently to escape from the police, city officials and protesters said. Protesters damaged a door and a few fixtures, and frightened those inside the gym working out, said Robert Wilkins, president of the YMCA of the East Bay."
Wilkins was apparently not in the building, and first-person testimony recounts that a YMCA staff member welcomed the surrounded and battered protesters, and once inside, some were so terrified they pretended to work out on exercise machines to blend in.
I wrote this to the journalists who described the incident so peculiarly: "What was violent about [activists] fleeing police engaging in wholesale arrests and aggressive behavior? Even the YMCA official who complains about it adds, 'The damage appears pretty minimal.' And you call it violence? That's sloppy."
The reporter who responded apologized for what she called her "poor word choice" and said the piece was meant to convey police violence as well.
When the police are violent against activists, journalists tend to frame it as though there were violence in some vaguely unascribable sense that implicates the clobbered as well as the clobberers. In, for example, the build-up to the 2004 Republican National Convention in New York City, the mainstream media kept portraying the right of the people peaceably to assemble as tantamount to terrorism and describing all the terrible things that the government or the media themselves speculated we might want to do (but never did).
Some of this was based on the fiction of tremendous activist violence in Seattle in 1999 that the New York Times in particular devoted itself to promulgating. That the police smashed up nonviolent demonstrators and constitutional rights pretty badly in both Seattle and New York didn't excite them nearly as much. Don't forget that before the obsession with violence arose, the smearing of Occupy was focused on the idea that people weren't washing very much, and before that the framework for marginalization was that Occupy had "no demands." There's always something.
Keep in mind as well that Oakland's police department is on the brink of federal receivership for not having made real amends for old and well-documented problems of violence, corruption and mismanagement, and that it was the police department, not the Occupy Oakland demonstrators, which used tear gas, clubs, smoke grenades and rubber bullets on January 28th. It's true that a small group vandalized City Hall after the considerable police violence, but that's hardly what the plans were at the outset of the day.
The action on January 28th that resulted in 400 arrests and a media conflagration was called Move-In Day. There was a handmade patchwork banner that proclaimed "Another Oakland Is Possible" and a children's contingent with pennants, balloons and strollers. Occupy Oakland was seeking to take over an abandoned building so that it could reestablish the community, the food programs and the medical clinic it had set up last fall. It may not have been well planned or well executed, but it was idealistic.
Despite this, many people who had no firsthand contact with Occupy Oakland inveighed against it or even against the whole Occupy movement. If only that intensity of fury were to be directed at the root cause of it all, the colossal economic violence that surrounds us.
All of which is to say, for anyone who hadn't noticed, that the honeymoon is over.
Now for the Real Work
The honeymoon is, of course, the period when you're so in love you don't notice differences that will eventually have to be worked out one way or another. Most relationships begin as though you were coasting downhill. Then come the flatlands, followed by the hills where you're going to have to pedal hard, if you don't just abandon the bike.
Occupy might just be the name we've put on a great groundswell of popular outrage and a rebirth of civil society too deep, too broad, to be a movement. A movement is an ocean wave: this is the whole tide turning from Cairo to Moscow to Athens to Santiago to Chicago. Nevertheless, the American swell in this tide involves a delicate alliance between liberals and radicals, people who want to reform the government and campaign for particular gains, and people who wish the government didn't exist and mostly want to work outside the system. If the radicals should frighten the liberals as little as possible, surely the liberals have an equal obligation to get fiercer and more willing to confront — and to remember that nonviolence, even in its purest form, is not the same as being nice.
Surely the only possible answer to the tired question of where Occupy should go from here (as though a few public figures got to decide) is: everywhere. I keep being asked what Occupy should do next, but it's already doing it. It is everywhere.
In many cities, outside the limelight, people are still occupying public space in tents and holding General Assemblies. February 20th, for instance, was a national day of Occupy solidarity with prisoners; Occupiers are organizing on many fronts and planning for May Day, and a great many foreclosure defenses from Nashville to San Francisco have kept people in their homes and made banks renegotiate. Campus activism is reinvigorated, and creative and fierce discussions about college costs and student debt are underway, as is a deeper conversation about economics and ethics that rejects conventional wisdom about what is fair and possible.
Occupy is one catalyst or facet of the populist will you can see in a host of recent victories. The campaign against corporate personhood seems to be gaining momentum. A popular environmental campaign made President Obama reject the Keystone XL tar sands pipeline from Canada, despite immense Republican and corporate pressure. In response to widespread outrage, the Susan B. Komen Foundation reversed its decision to defund cancer detection at Planned Parenthood. Online campaigns have forced Apple to address its hideous labor issues, and the ever-heroic Coalition of Immokalee Workers at last brought Trader Joes into line with its fair wages for farmworkers campaign.
These genuine gains come thanks to relatively modest exercises of popular power. They should act as reminders that we do have power and that its exercise can be popular. Some of last fall's exhilarating conversations have faltered, but the great conversation that is civil society awake and arisen hasn't stopped.
What happens now depends on vigorous participation, including yours, in thinking aloud together about who we are, what we want and how we get there, and then acting upon it. Go occupy the possibilities and don't stop pedaling. And remember, it started with mad, passionate love.