Off the keyboard of Pepe Escobar
Follow us on Twitter @doomstead666
Friend us on Facebook
THE ROVING EYE
Originally published in Asia Times on March 30, 2015
Asia Times' roving correspondent Pepe Escobar just returned from a reporting trip to the Donetsk People's Republic (DPR), the pro-Russian enclave in the Donetsk Oblast province of eastern Ukraine. The area's been the scene of heavy fighting between pro-Russian rebels and the Ukrainian military. Escobar traveled to Donetsk at the invitation of  Europa Objektiv, a German-based non-governmental media project. He traveled at his own expense.
---
I've just been to the struggling Donetsk People's Republic. Now I'm back in the splendid arrogance and insolence of NATOstan.
Quite a few people – in Donbass, in Moscow, and now in Europe – have asked me what struck me most about this visit.
I could start by paraphrasing Allen Ginsberg in Howl – "I saw the best minds of my generation destroyed by madness."
But these were the Cold War mid-1950s. Now we're in early 21st century Cold War 2.0 .
Thus what I saw were the ghastly side effects of the worst minds of my – and a subsequent – generation corroded by (war) madness.
I saw refugees on the Russian side of the border, mostly your average middle-class European family whose kids, when they first came to the shelter,  would duck under tables when they heard a plane in the sky.
I saw the Dylan of Donetsk holed up in his lonely room in a veterans' home turned refugee shelter fighting the blues and the hopelessness by singing songs of love and heroism.
I saw whole families holed up in fully decorated Soviet-era bomb shelters too afraid to go out even by daylight, traumatized by the bombings orchestrated by Kiev's "anti-terrorist operations".
I saw a modern, hard-working industrial city at least half-empty and partially destroyed but not bent, able to survive by their guts and guile with a little help from Russian humanitarian convoys.
I saw beautiful girls hangin' out by Lenin's statue in a central square lamenting their only shot at fun was family parties in each other's houses because nightlife was dead and "we're at war".
I saw virtually the whole neighborhood of Oktyabrski near the airport bombed out like Grozny and practically deserted except for a few lonely babushkas with nowhere to go and too proud to relinquish their family photos of World War II heroes.
I saw checkpoints like I was back in Baghdad during the Petraeus surge.
I saw the main trauma doctor at the key Donetsk hospital confirm there has been no Red Cross and no international humanitarian help to the people of Donetsk.
Oktyabrski neighborhood, bombed hospital
I saw Stanislava, one of DPR's finest and an expert sniper, in charge of our security, cry when she laid a flower on the ground of a fierce battle in which her squad was under heavy fire, with twenty seriously wounded and one dead, and she was hit by shrapnel and survived.
I saw orthodox churches fully destroyed by Kiev's bombing.
I saw the Russian flag still on top of the anti-Maidan building which is now the House of Government of the DPR.
I saw the gleaming Donbass arena, the home of Shaktar Donetsk and a UFO in a war-torn city, deserted and without a single soul in the fan area.
I saw Donetsk's railway station bombed by Kiev's goons.
I saw a homeless man screaming "Robert Plant!" and "Jimmy Page!" as I found out he was still in love with Led Zeppelin and kept his vinyl copies.
I saw a row of books which never surrendered behind the cracked windows of bombed out Oktyabrski.
I saw the fresh graves where the DPR buries their resistance heroes.
I saw the top of the hill at Saur-mogila which the DPR resistance lost and then reconquered, with a lone red-white-blue flag now waving in the wind.
I saw the Superman rising from the destruction at Saur-mogila – the fallen statue in a monument to World War II heroes, which seventy years ago was fighting fascism and now has been hit, but not destroyed, by fascists.
I saw the Debaltsevo cauldron in the distance and then I could fully appreciate, geographically, how DPR tactics surrounded and squeezed the demoralized Kiev fighters.
I saw the DPR's military practicing their drills by the roadside from Donetsk to Lugansk.
I saw the DPR's Foreign Minister hopeful there would be a political solution instead of war while admitting personally he dreams of a DPR as an independent nation.
I saw two badass Cossack commanders tell me in a horse-breeding farm in holy Cossack land that the real war has not even started.
I did not see the totally destroyed Donetsk airport because the DPR's military were too concerned about our safety and would not grant us a permit while the airport was being hit – in defiance of Minsk 2; but I saw the destruction and the pile of Ukrainian army bodies on the mobile phone of a Serbian DPR resistance fighter.
I did not see, as Organization for Security and Co-operation in Europe international observers also didn't, the rows and rows of Russian tanks and soldiers that the current Dr. Strangelove in charge of NATO, General Breedhate, sees everyday in his exalted dreams invading Ukraine over and over again.
And I did not see the arrogance, the ignorance, the shamelessness and the lies distorting those manicured faces in Kiev, Washington and Brussels while they insist, over and over again, that the entire population of Donbass, traumatized babushkas and children of all ages included, are nothing but "terra-rists".
After all, they are Western "civilization"-enabled cowards who would never dare to show their manicured faces to the people of Donbass.
So this is my gift to them.
Just a howl of anger and unbounded contempt.
---
Pepe Escobar is the author of Globalistan: How the Globalized World is Dissolving into Liquid War (Nimble Books, 2007), Red Zone Blues: a snapshot of Baghdad during the surge (Nimble Books, 2007), and Obama does Globalistan (Nimble Books, 2009).

Off the keyboard of Surly1
Follow us on Twitter @doomstead666
Like us on Facebook
Originally published on the Doomstead Diner on February 22, 2015
"The viruses that cause smallpox, influenza, hepatitis, measles, encephalitis, and viral pneumonia; the bacteria that cause tuberculosis, diphtheria, cholera, typhus, scarlet fever, and bacterial meningitis—by a quirk of evolutionary history, all were unknown in the Western Hemisphere."
"In 1491 the Inka ruled the greatest empire on earth. Bigger than Ming Dynasty China, bigger than Ivan the Great's expanding Russia, bigger than Songhay in the Sahel or powerful Great Zimbabwe in West Africa, bigger than the cresting Ottoman Empire… bigger by far than any European state, the Inka dominion extended over a staggering thirty-two degrees of latitude—as if a single power held sway from St. Petersburg to Cairo."
― Charles C. Mann 
Charles Mann's landmark, "1491:New Revelations of the Americas Before Columbus"  advances the thesis that the Americas were fairly teeming with native peoples prior to their "discovery" by Columbus and other early explorers. This thesis is supported in part by testimony from early explorers. Traveling up the Mississippi in 1540, De Soto reported teeming cities filled with Native Americans. The Spanish also reported large urban populations upon their first contact with Aztecs and Incas. When LaSalle traveled up the Mississippi 140 years later, he and his party encountered open and desolate spaces, virtually depopulated of native peoples.
Mann advances the theory that disease killed as many as 19 of 20 natives in the Americas, most of whom never laid eyes on a white man. (He lays the blame in large measure on the swine that the Spanish brought along with them as part of their mobile commissary.) The Inca Empire collapsed in part because by the time Pizarro arrived, smallpox and other epidemics had already swept through cities, cutting a wide swath though the natives' lack of immunity to European diseases.
Mann references the work of historian Henry Dobyns:"The Inca were not defeated by steel and horses, but by disease and factionalism."  Internecine warfare among native tribes also played a factor in the collapse of native societies, as the Spaniards were able to play one faction off against another.  "Divide and rule" was a lesson well learned from their Roman forebears.
In his Pulitzer prize-winning book  "Guns, Germs, and Steel: The Fates of Human Societies," Jared Diamond suggests that the early domestication of wild plants and animals among disparate Stone Age peoples in the Fertile Crescent, China, Central America and the Andes conferred a head start on the peoples of those regions, which translated directly to the development of "surplus" and its management.
In a sentence, Diamond's thesis is thus: "farm-based societies conquered populations of other areas and maintained dominance, despite sometimes being vastly out-numbered – superior weapons provided immediate military superiority (guns); Eurasian diseases weakened and reduced local populations, who had no immunity, making it easier to maintain control over them (germs); and durable means of transport enabled imperialism (steel)."
Societies must move beyond the hunter gatherer stage to develop surplus food, and thus provide the capacity to develop division of labor, which in turn led to writing, technology, societal organization, religion and other forms of social coercion. Societies thus equipped were able to move and expand to the homelands of other, less advanced people and compete with an advantage.
And when these societies expanded, they brought their livestock and other disease vectors with them. Unlike malaria,  smallpox is geographically unlimited, and Europeans took it with them wherever they went. Over centuries, they also developed the means by which to cure many of these diseases. Only now are we seeing that cycle, like so many, begin to unwind.
Such thoughts bubble up unbidden as we peruse the headlines emerging  from the swamps mainstream media like  swamp gas,  and we find a recrudescence of disease.  This goes beyond the outbreak of measles as reported last week,  a disease eradicated in the US in 2000, but now back by popular demand of the anti-vaxxer crowd. The return of measles is the self-inflicted wound of a society rooted in the full-bore embrace of ignorance and superstition.  No, this week it's the superbug,  a gift likely purchased by the over prescription and overuse of antibiotics, and which leaves us as helpless as peasants in the face of the Black Death. So with no further preamble, it's time to offer up a hearty call of, "Bring out your Dead!"  and let the week's summary began. Cue the ritual chanting and the rabbit's feet.
---
This report in from LA.  Since MRSA wasn't  unmanageable enough,  this new drug-resistant superbug  both baffles observers and threatens to have healthcare practitioners shaking their last medicine stick as treatment.
A large Los Angeles teaching hospital has told scores of patients they may have been exposed to a drug-resistant bacterial "superbug" during endoscopy procedures that infected seven patients and contributed to two deaths.

More than 170 patients who may have been infected by the carbapenem-resistant Enterobacteriaceae, or CRE, are being offered home testing kits that would be analyzed by the University of California at Los Angeles hospital system, UCLA officials said.
It is difficult to believe that in this day and age, we still have not found an appropriate way to sterilize even harder to clean parts on endoscopes, but there you are. No one who ever consults with the surgeon as to the best course of action will be surprised when he recommends surgery.  Or more tests. So when the Public Health functionaries speak, keep that in mind:
"It's important to emphasize: This particular outbreak of CRE is not a threat to the health of the public in Los Angeles County," said Benjamin Schwartz, deputy chief of the acute communicable disease control program at the Los Angeles County Department of Public Health.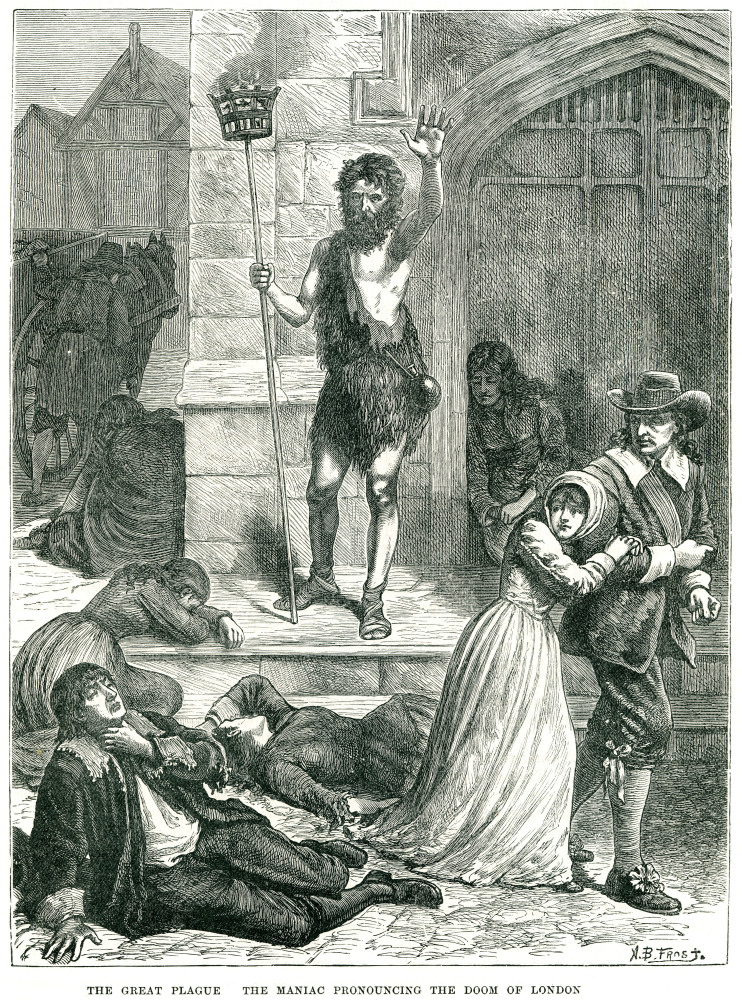 That's right, citizens, nothing to see here, and move along. There's a good fellow. Huffpo added this perspective:
For a person to be infected, CRE germs must enter the body, typically through contact with an infected person's wounds or feces. However, as is suspected in the UCLA exposure, the bacteria can also be passed via medical devices that enter the body. The same type of medical device has been implicated in other CRE exposures, according to UCLA. The hospital says it is now "utilizing a decontamination process that goes above and beyond manufacturer and national standards."
Deeply reassuring.  For now, it would appear that if your plans do not include swallowing an endoscope at the appropriately named Ronald Reagan UCLA Medical Center, you are at low risk for infection.
Currently, the best measures to take are preventive. Hospitals and patients alike should practice careful hand-washing and disinfecting of hospital rooms and medical equipment, and staff may consider keeping patients with CRE infections from sharing rooms with others. The CDC also urges patients and medical professionals to avoid unnecessary prescriptions and use of antibiotics.
Good luck "avoiding unnecessary prescriptions and use of antibiotics" if you are a pediatrician facing the parent of a child with a runny nose. Meanwhile, the prevalence of "superbugs" is on the rise, and it's not all from our failure to wash hands.
A new study released this week and published in the journal Philosophical Transactions of the Royal Society B warns that a warming planet and rapidly changing climate are increasing the appearance of infectious diseases like Ebola.

According to Daniel Brooks, one of the researchers on the study, "It's not that there's going to be one 'Andromeda Strain' that will wipe everybody out on the planet. There are going to be a lot of localized outbreaks putting pressure on medical and veterinary health systems. It will be the death of a thousand cuts."
And, to make matters even worse, there's also the concern of unknown infectious diseases popping up across the globe thanks to climate change.
Last year, scientists were able to successfully "revive" a virus that had been trapped in the Siberian tundra for tens of thousands of years According to the scientists, the virus, now known as Pithovirus sibericum, was lying dormant in the Siberian tundra for around 30,000 years.

But, after thawing the virus out of the ice, the scientists discovered that it hadn't lost its touch after its 30,000 year nap.

In fact, soon after the virus was thawed, it infected countless single-cell organisms.

Now, just imagine if the thawing of Pithovirus sibericum hadn't happened in a controlled laboratory, but instead happened in the wilderness of Siberia. 
If I were a betting man, as the planet warms I would wager on more rather than fewer And as the ice melts, and those new-to-us pathogens get released, we could see new epidemics for which we are utterly unprepared.  But I'm confident that everything will be just fine here,  citizen, as long as you wash your hands and shake your rabbit's foot.
---
Hot Spots
 The Islamic state seems intent upon declaring itself the middle east distributor for ninth century savagery,  with the recent spate of beheadings of Egyptian Copts. Retaliatory attacks have been answered with suicide attacks. See: IS claimes suicide attacks that kill 42
And now the Islamic State's Libyan franchise has threatened an assault upon Rome itself.  We can't wait to see the Islamic State navy in action.
With Ukraine's army in tatters, and the US/UK considering yet another in a futile round of sanctions on Russia, Ukraine's Deputy Foreign Minister says they are "preparing for full scale war with Russia. "  This comes in the wake of the military catastrophe that befell the NATO-backed army in eastern Ukraine, at Debaltsevo.
Last week, Washington suffered its greatest military defeat in more than a decade when Ukraine's US-backed army was soundly routed in the major railway hub of Debaltsevo. Roughly, 8,000 Ukrainian regulars along with untold numbers of tanks and armored units were surrounded in w Andhat-came-to-be-known-as "the cauldron."  The army of the Donetsk Peoples Republic led by DPR commander  Alexander Zakharchenko, encircled the invading army and gradually tightened the cordon, eventually killing or capturing most of the troops within the pocket. The Ukrainian Armed Forces suffered major casualties ranging between  3,000 to 3,500 while a vast amount of lethal military hardware was left behind.

According to Zakharchenko, "The amount of equipment Ukrainian units have lost here is beyond description."
As Mike Whitney reports, this military catastrophe  is the responsibility of Ukrainian president Petro Poroshenko, who may not survive the next putsch.
The Ukrainian President is responsible for the massacre at Debaltsevo.  He was fully aware that his army faced encirclement but ordered them to remain in order to satisfy powerful right-wing elements in his government. The disaster is even more terrible due to the fact that it was entirely avoidable and achieved no strategic purpose at all. Extreme hubris frequently impacts outcomes on the battlefield. This was the case at Debaltsevo.

The debacle ensures that the bumbling president's days are numbered.
The "far-right nationalists" who occupy the Security Services that Poroshenko tried to appease will insist on his ouster. Comes another Maidan, and a second Ukrainian coup in less than a year, testament to the failings of neocon US foreign policy. This from The Vineyard of the Saker:
"Looks like the Nazi death squads are on the march again, this time they are looking at Kiev.  Thirteen death-squad (aka "volunteer battalion") leaders have now declared that they are forming their own military command under the command of the notorious Semen Semenchenko. Officially, they are not in any way opposed to the current regime, so said Semenchenko, but in reality their rank and file members are pretty clear about what they want to do: organize a third Maidan and toss out Poroshenko.
What makes these 21st century version of the SA so dangerous for Poroshenko it that he, unlike Hitler, does not have a 21st century version of the SS to eliminate them all overnight.  In fact, according to many reports the entire southern part of the rump-Ukraine is now "Kolomoiski-land" fully under the control of the oligarch who finances these death-squads.  Add to this the fact that most of the Rada is composed of the very same battalion commanders and assorted Nazi freaks, and you will why Poroshenko is now very much in danger……

The sad reality is that there is simply nobody in the Ukraine capable of disarming these so-called "volunteer battalions".  There are now thousands of uniformed Nazi freaks roaming around with guns who can now impose their law of the jungle on everybody.  It sure looks like the future of Banderastan will be something like a mix of Somalia and Mad Max – a failed state, a comprehensively destroyed economy, a collapsed social order and the law of armed gangs of thugs." 
And now we're told that Ukraine is"Preparing For Full-Scale War" With Russia, Demands The West Supply Lethal Weapons.  Because of the losses at Debaltsevo, Kiev need more arms. If only the West will "stiffen their spines" a bit,  we are told, the Banderites will be able to defeat the Russians. Let's review the bidding: in one year an entire country has been destroyed, thousands murdered and millions left with nothing. The Ukraine is as failed a state as Somalia, having met all conditions of Orlov's "five stages of collapse." Kiev is in the hands of madmen advised by madmen, and the only alternative is worse. The obvious solution? More arms…
---
Quick Takes
12 likely causes of the Apocalypse, as seen by scientists 
Risk of American 'megadroughts' for decades, NASA warns
 GMOs Invade Fruit Industry: Apples, Pears, Cherries and Peaches to All Become Unlabeled GMO
Pat Robertson to 'abhorrent' moms: 'Covens' use your Facebook ultrasounds to curse 'unborn babies'
The Montana Legislature is now controlled by some far-right loons. You won't believe what they're trying to pass
Latest crimes against humanity from the Zionist Apartheid State
Dept. of When You're in a Hole, Stop Digging: How can Rudy Giuliani make his latest mess much worse? On second thought, why bother?
---
So there's your week in disease, warfare, cupidity and superstition.  Death peeks around every corner: whether from unknown bugs and viruses popping up from global warming, chaotic tinderboxes in world at war, Pat Robertson's bad comb over  or Tea Party stupidity, who can tell?  if I were you, I'd stock up on rabbits' feet.
Surly1 is an administrator and contributing author to Doomstead Diner. He is the author of numerous rants, articles and spittle-flecked invective on this site, and quit barking and got off the porch long enough to be active in the Occupy movement. He shares a home in Southeastern Virginia with his new bride Contrary in a triumph of hope over experience, and is grateful that he is not yet taking a dirt nap.