Off the keyboard of Michael Snyder
Follow us on Twitter @doomstead666
Friend us on Facebook
Published on The Economic Collapse on September 11, 2016
Discuss this article at the Doomsteading Table inside the Diner
Tent Cities Full Of Homeless People Are Booming In Cities All Over America As Poverty Spikes

Just like during the last economic crisis, homeless encampments are popping up all over the nation as poverty grows at a very alarming rate. According to the Department of Housing and Urban Development, more than half a million people are homeless in America right now, but that figure is increasing by the day. And it isn't just adults that we are talking about. It has been reported that that the number of homeless children in this country has risen by 60 percent since the last recession, and Poverty USA says that a total of 1.6 million children slept either in a homeless shelter or in some other form of emergency housing at some point last year. Yes, the stock market may have been experiencing a temporary boom for the last couple of years, but for those on the low end of the economic scale things have just continued to deteriorate.
Tonight, countless numbers of homeless people will try to make it through another chilly night in large tent cities that have been established in the heart of major cities such as Seattle, Washington, D.C. and St. Louis. Homelessness has gotten so bad in California that the L.A. City Council has formally asked Governor Jerry Brown to officially declare a state of emergency. And in Portland the city has extended their "homeless emergency" for yet another year, and city officials are really struggling with how to deal with the booming tent cities that have sprung up…
There have always been homeless people in Portland, but last summer Michelle Cardinal noticed a change outside her office doors.

Almost overnight, it seemed, tents popped up in the park that runs like a green carpet past the offices of her national advertising business. She saw assaults, drug deals and prostitution. Every morning, she said, she cleaned human feces off the doorstep and picked up used needles.

"It started in June and by July it was full-blown. The park was mobbed," she said. "We've got a problem here and the question is how we're going to deal with it."
But of course it isn't just Portland that is experiencing this. The following list of major tent cities that have become so well-known and established that they have been given names comes from Wikipedia…
Camp Hope, Las Cruces, New Mexico [1]
Camp Quixote, Olympia, Washington State[2]
Opportunity Village, Eugene, Oregon
New Jack City and Little Tijuana, Fresno, California[2]
Right 2 Dream Too, Portland, Oregon[5]
River Haven,[6] Ventura County, California[7][8]
Safe Ground, Sacramento, California[2]
The Jungle, San Jose, California[2]
Temporary Homeless Service Area (THSA), Ontario, California[2]
Tent City (100+ residents) of Lakewood, New Jersey[9][10]
Tent City, Avenue A and 13th Street, Lubbock, Texas[11]
Tent City, New Jersey forest[12]
Tent City, Bernalillo County, New Mexico[13]
Tent City 3, Seattle
Tent City, Chicago, Illinois [1]
Tent City 4, eastern King County outside of Seattle
The Point, where the Gunnison River and Colorado River meet[23]
Tent City, Fayette County, Tennessee, [2]
Camp Unity Eastside, Woodinville, WA [3]
China Hat Road, Bend, Oregon
Most of the time, those that establish tent cities do not want to be discovered because local authorities have a nasty habit of shutting them down and forcing homeless people out of the area. For example, check out what just happened in Elkhart, Indiana…
A group of homeless people in Elkhart has been asked to leave the place they call home. For the last time, residents of 'Tent City' packed up camp.

City officials gave residents just over a month to vacate the wooded area; Wednesday being the last day to do so.

The property has been on Mayor Tim Neese's radar since he took office in January, calling it both a safety and health hazard to its residents and nearby pedestrian traffic.

"This has been their home but you can't live on public property," said Mayor Tim Neese, Elkhart.
If they can't live on "public property", where are they supposed to go?
They certainly can't live on somebody's "private property".
This is the problem – people don't want to deal with the human feces, the needles, the crime and the other problems that homeless people often bring with them. So the instinct is often to kick them out and send them away.
Unfortunately, that doesn't fix the problem. It just passes it on to someone else.
As this new economic downturn continues to accelerate, our homelessness boom is going to spiral out of control. Pretty soon, there will be tent cities in virtually every community in America.
In fact, there are people that are living comfortable middle class lifestyles right at this moment that will end up in tents. We saw this during the last economic crisis, and it will be even worse as this next one unfolds.
Just like last time around, the signs that the middle class is really struggling can be subtle at first, but when you learn to take note of them you will notice that they are all around you. The following comes from an excellent article in the New York Post…
Do you see grocery stores closing? Do you see other retailers, like clothing stores and department stores, going out of business?

Are there shuttered storefronts along your Main Street shopping district, where you bought a tool from the hardware store or dropped off your dry cleaning or bought fruits and vegetables?

Are you making as much money annually as you did 10 years ago?

Do you see homes in neighborhoods becoming run down as the residents either were foreclosed upon, or the owner lost his or her job so he or she can't afford to cut the grass or paint the house?

Did that same house where the Joneses once lived now become a rental property, where new people come to live every few months?

Do you know one or two people who are looking for work? Maybe professionals, who you thought were safe in their jobs?
Don't look down on those that are living in tents, because the truth is that many "middle class Americans" will ultimately end up joining them.
The correct response to those that are hurting is love and compassion. We all need help at some point in our lives, and I know that I am certainly grateful to those that have given me a helping hand at various points along my journey.
Sadly, hearts are growing cold all over the nation, and the weather is only going to get colder over the months ahead. Let us pray for health and safety for the hundreds of thousands of Americans that will be sleeping in tents and on the streets this winter.
Off the keyboard of Michael Snyder
Follow us on Twitter @doomstead666
Friend us on Facebook
Published on The Economic Collapse on April 10, 2016
Discuss this article at the Economics Table inside the Diner
Economic Collapse Is Erupting All Over The Planet As Global Leaders Begin To Panic

Mainstream news outlets are already starting to use the phrase "economic collapse" to describe what is going on in some areas of our world right now. For many Americans this may seem a bit strange, but the truth is that the worldwide economic slowdown that began during the second half of last year is starting to get a lot worse. In this article, we are going to examine evidence of this from South America, Europe, Asia and North America. Once we are done, it should be obvious that there is absolutely no reason to be optimistic about the direction of the global economy right now. The warnings of so many prominent experts are now becoming a reality, and what we have witnessed so far are just the early chapters of a crushing economic crisis that will affect every man, woman and child in the entire world.
Let's start with Brazil. It has the 7th largest economy on the entire planet, and it is already enduring its worst recession in 25 years. In fact, at the end of last year Goldman Sachs said that what was going on down there was actually a "depression".
But now the crisis in Brazil has escalated significantly.
I want to share with you an excerpt from a recent article entitled "Brazil: Economic collapse worse than feared". I know, that title sounds like it comes directly from The Economic Collapse Blog, but I didn't write it.
It actually comes from CNN…
Amid political chaos, Brazil's economic collapse is worse than its government once believed.

In the midst of rising calls to impeach President Dilma Rousseff, Brazil's central bank announced Thursday that it now expects the country's economy to shrink 3.5% this year.

That's worse than the central bank's previous estimate for a 1.9% contraction. The darker forecast matches what the International Monetary Fund projected for Brazil — Latin America's largest country — and what many independent economists have suspected.
It is one thing for Michael Snyder to tell you that Brazil is in the midst of "economic collapse", but it is another thing entirely for CNN to say it.
And of course I have been warning about the crisis down in Brazil for quite some time now. For much more on this, please see my previous article entitled "The Economic Collapse Of South America Is Well Underway".
Meanwhile, things are actually much worse in Venezuela than they are in Brazil. Food and basic supplies are in short supply, the inflation rate has hit 720 percent, and crime is completely out of control.
The following is from an article in the Independent entitled "Venezuela is on the brink of complete economic collapse"…
The only question now is whether Venezuela's government or economy will completely collapse first.

The key word there is "completely." Both are well into their death throes. Indeed, Venezuela's ruling party just lost congressional elections that gave the opposition a veto-proof majority, and it's hard to see that getting any better for them any time soon — or ever.

Incumbents, after all, don't tend to do too well when, according to the International Monetary Fund, their economy shrinks 10 percent one year, an additional 6 percent the next, and inflation explodes to 720 percent. It's no wonder, then, that markets expect Venezuela to default on its debt in the very near future. The country is basically bankrupt.
Once again we see a very respected mainstream publication using the phrase "economic collapse" to describe what is happening in South America.
You can find some stunning video of the "economic Armageddon" that is taking place in Venezuela right here. I would encourage you to watch that video, because what is happening down there will eventually be happening here.
Meanwhile, over in Europe the collapse of the Italian banking system has entered a disturbing new chapter. Italy's finance minister has called a meeting in Rome for Monday that will be focusing on a "last resort" bailout plan for the troubled banks…
Finance minister Pier Carlo Padoan has called a meeting in Rome on Monday with executives from Italy's largest financial institutions to agree final details of a "last resort" bailout plan.

Yet on the eve of that gathering, concerns remain as to whether the plan will be sufficient to ringfence the weakest of Italy's large banks, Monte dei Paschi di Siena, from contagion, according to people involved in the talks.

Italian bank shares have lost almost half their value so far this year amid investor worries over a €360bn pile of non-performing loans — equivalent to about a fifth of GDP. Lenders' profitability has been hit by a crippling three-year recession.
As Italy descends into financial chaos, the rest of the continent better be paying attention.
Do you remember how hard it was for the rest of Europe to rescue Greece?
Well, Greece has the 44th largest economy on the planet.
Italy has the 8th.
It would be hard to overstate the seriousness of what is going on over in Europe, and it is not just Italy we are talking about. All over the continent major banks are in deep trouble, and the chairman of France's second largest retail bank recently told reporters that "I am much more worried than I was in 2009".
And there is very good reason for concern. On Sunday, we learned that a major "bail-in" had just been announced for one of Austria's most prominent banks. The following comes from Zero Hedge…
And then today, following a decision by the Austrian Banking Regulator, the Finanzmarktaufsicht or Financial Market Authority, Austria officially became the first European country to use a new law under the framework imposed by Bank the European Recovery and Resolution Directive to share losses of a failed bank with senior creditors as it slashed the value of debt owed by Heta Asset Resolution AG.

The highlights from the announcement:

Today, the Austrian Financial Market Authority (FMA) in its function as the resolution authority pursuant to the Bank Recovery and Resolution Act (BaSAG – Bundesgesetz über die Sanierung und Abwicklung von Banken) has issued the key features for the further steps for the resolution of HETA ASSET RESOLUTION AG. The most significant measures are:

a 100% bail-in for all subordinated liabilities,
a 53.98% bail-in, resulting in a 46.02% quota, for all eligible preferential liabilities,
the cancellation of all interest payments from 01.03.2015, when HETA was placed into resolution pursuant to BaSAG,
as well as a harmonisation of the maturities of all eligible liabilities to 31.12.2023.

According to the current resolution plan for HETA, the wind-down process should be concluded by 2020, although the repayment of all claims as well as the legally binding conclusion of all currently outstanding legal disputes will realistically only be concluded by the end of 2023. Only at that point will it be possible to finally distribute the assets and to liquidate the company.
The dominoes are starting to fall in Europe, and I would expect even bigger announcements in the weeks and months to come.
Over in Asia, economic chaos is beginning to prevail as well.
In China, the stock market is already down more than 40 percent from the peak, Chinese exports were down 25.4 percent on a year over year basis in February, and Chinese economic numbers overall have not been this poor since the depths of the last global recession.
At the same time, the Japanese economy is really struggling right now. As I wrote about the other day, Japanese GDP has shrunk for two out of the last three quarters, we just saw Japanese industrial production experience the biggest one month decline that we have witnessed since the tsunami of 2011, and business sentiment has fallen to a three year low. The Nikkei has dropped by about 5,000 points from where it was last summer, and some analysts believe that Japanese markets "are being destroyed" due to massive intervention by the Bank of Japan.
Here in the United States, we haven't been hit quite as hard as the rest of the world just yet, but there are lots of very disturbing warning signs all around us.
At the end of last week, we learned that it is being projected that U.S. GDP will have grown by just 0.1 or 0.2 percent during the first quarter of 2016. And on Monday corporate earnings reporting season begins, and it is expected to be a very, very bad one. The following comes from Business Insider…
We are about to get confirmation that earnings growth for America's biggest companies was negative in the first quarter, compared to the same period a year ago.

When aluminum giant Alcoa releases its results on Monday, it will mark the unofficial start of the heaviest reporting season for S&P 500 companies.

The final scoreboard is expected to show a 9.1% earnings drop for the quarter, according to FactSet senior earnings analyst John Butters.
If these projections turn out to be accurate, it will be the fourth quarter in a row of earnings declines. This is something that we never see outside of a recession.
And for a whole bunch more numbers which indicate that the U.S. economy is in very serious trouble, please see my previous article entitled "19 Facts That Prove Things In America Are Worse Than They Were Six Months Ago".
Of course I am just another voice in the crowd when it comes to predicting that the U.S. economy is headed for rough times. For example, just check out what Societe Generale economist Albert Edwards is saying…
A tidal wave is coming to the US economy, according to Albert Edwards, and when it crashes it's going to throw the economy into recession.

…the profit recession facing American corporations is going to lead to a collapse in corporate credit.

"Despite risk assets enjoying a few weeks in the sun our fail-safe recession indicator has stopped flashing amber and turned to red"

…

He continued:

Whole economy profits never normally fall this deeply without a recession unfolding. And with the US corporate sector up to its eyes in debt, the one asset class to be avoided — even more so than the ridiculously overvalued equity market — is US corporate debt. The economy will surely be swept away by a tidal wave of corporate default.
As you can see, it isn't just one nation or one region of the world that we need to be concerned about.
Economic chaos is erupting literally all over the planet, and global leaders are starting to panic.
Unfortunately, they have had seven years to try to fix things since the last global recession, and they didn't get the job done. Anyone that believes that by some miracle they will be able to pull us out of the fire this time and that everything will somehow be okay is simply engaged in wishful thinking.
Off the keyboard of RE
Follow us on Twitter @doomstead666
Friend us on Facebook
Published on the Doomstead Diner on April 18, 2015
Discuss this article at the Newz Table inside the Diner
ALL THE DOOM THAT'S FIT TO PRINT TM

Your #1 Source for Collapse, Geopolitics, Economics, Energy,and Climate News gathered from the Top Blogs. BOOKMARK IT!
Back when we first started the Diner, one of the main ideas I had was to try to bring together the many sites concerned with various aspects of the ongoing Collapse. It's time consuming and a pain in the ass to have to surf around through so many sites to get your daily fix of Doom if you are a Doom Junkie TM.
So, in addition to the Blog Page, I added a Newz Page to compile Newz stories and links to other recent Blogs, which I edited by hand. This lasted less than a month before I gave up on it. WAY too time consuming. So the Newz page languished, orphaned with no updates for a couple of years.
Then I discovered how to use text widgets to put up links on the Sidebar, and I asked for a volunteer from some of the Diners who surf the Doom Newz and drop them in their Newz Channels inside the Diner. There are several Diners who maintain their own Newz Channels with stuff that interests them. JoeP stepped up to the plate and volunteered, and he did the job for a few months, but it gets tiresome and nobody is getting paid here for this. When JP resigned, my co-Admin Surly who also Admins our DINER FACEPALM site stepped in and we kept the widget up.
Then fortuitously we were joined by Knarf, a Buddhist Monk who does a lot of Doom Knewz surfing, and I asked him if he would take the job, which he stupidly agreed to do. LOL. Knarf was amazing, he took the Widget to a whole new level, finding around 10 worthwhile storiez every day to drop on the widget, and did this without fail every day for MONTHS. Even Buddhist Monks have only so much stamina for this sort of thing though, and a few days ago he PMed me that he was resigning, it had become too much of a chore.
With nobody new waiting in the wings to dish off this thankless job to, I started cruising through the Word Press Plugins to see if I could somehow automate this task. When we first set up the Diner there weren't so many good ones, but they have exploded in the last couple of years. I managed to find the ones I needed, and miraculously I even got them installed and working myself without having to call in the Database Cavalry from California (my IT friend who does back end support for me now when I need it). To tweak them correctly, I need the Code Jockeys to massage them some, but they are already functional.
On the Diner Newz Page now, you will find Daily Updated RSS Feeds from all the main Collapse sites, and I am adding more all the time as new ones are suggested to me by Diners, Undertowers etc. All the Feeds are neatly Tabbed and you can click through them in SECONDS to see what the latest in Doom Newz is coming down the pipe.
Don't believe me? Try the Widget right here! I pasted it in at the bottom of this post. 🙂 Hit the tabs at the top of the Widget to see the content being delivered on that website.
It is now possible to scan through all the main Collapse Websites in a matter of seconds, without having to jump to many different websites. All the Links in the Newz Widget are Active, so if you see one that interest you you click on it and a new tab will open up at the site you are scanning with the full article. You won't find this (yet) on any other Collapse Website.
If there are additional sites you would like to see added to the Widget, let me know below in the Commentariat and I will review them to see if they fit and also see if they have a feed I can access.
Enjoy the Cornucopia of Doom here gang, you can get your Doom Junkie Fix a lot faster now.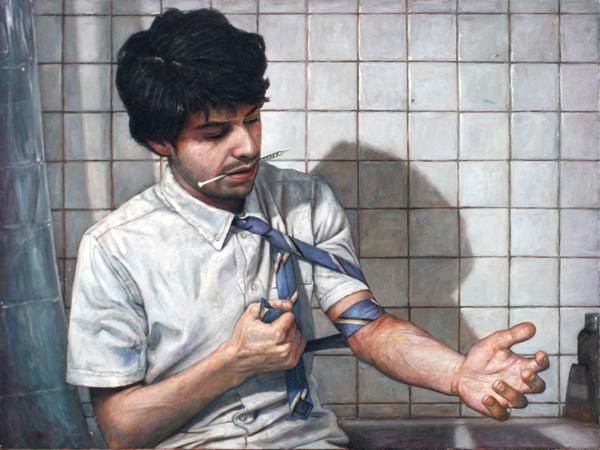 RE
[do_widget "Super RSS Reader"]