Follow us on Twitter @doomstead666
Friend us on Facebook
Published on the Doomstead Diner on March 13, 2016
Discuss this article at the Frostbite Falls Table inside the Diner
This week is the one year Anniversary of when I left the working world. Not voluntarily, it was forced on me by an accident at work which I have detailed in numerous blogs and forum posts, along with at least a couple of rants. Nevertheless, voluntarily or involuntarily the result is the same, I am "retired".
For the first 7 months of this retirement, it wasn't exactly bliss out on a Florida Golf Course. Besides the physical issues stemming from the accident, I was under a lot of financial and emotional stress, since it wasn't clear when or even if I would have any income to pay my bills. I wasn't eligible for Unemployment Insurance because I wasn't able to go to work of any sort. In fact just getting out of bed is hard many days. The insurance company representing my old employer "contraverted" the Workman's Compensation claim, which basically means they deny responsibility to pay up. That case is still under litigation a full year later now.
The final source of support in this situation is Social Security Disability Insurance (SSDI), and for this it takes a minimum of 4-6 months to get processed, and then only around 40% of applicants get their bennies on the first round. Another 40% get it on the second try, and then 20% are left twisting in the wind. Finding out anything about what is going on with your application during the initial supposed 4-6 months is about impossible, so you just wait and hope for the best. It's very stressful though as you watch your savings account dwindle paying your monthly bills, and this of course assumes you have such a savings account with enough money to pay all your bills for at least 6 months, which relatively few people have.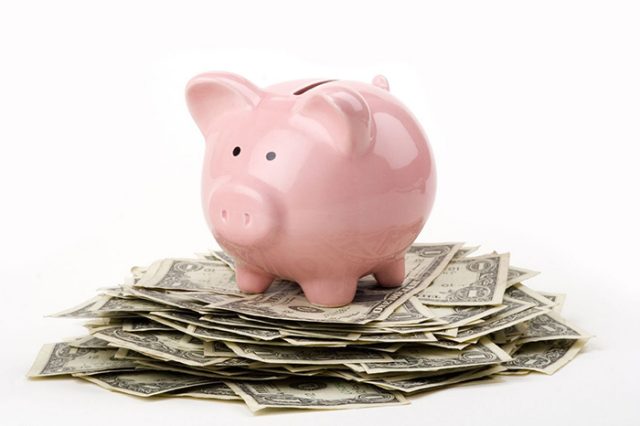 The blame for this lack of savings is often laid at the feet of the individual, but the fact is that unless you make a fairly high income, saving much money is quite difficult to do. Every month you struggle to meet your regular bills, and then when minor disasters come up each year like an impacted wisdom tooth or the tranny on your 8 year old Toyota gives out, whatever savings you accrued to that point ends up being used to cover the small annual disasters you face. If you lose a job for any reason and are unemployed for a few months, even if you get your UE Bennies it's not as much as you made in salary, so again you start dipping into your small pile of savings to cover that period. Over 30 or 40 years of the typical working lifespan in the industrial era, I think just about everyone suffers 1 or 2 periods of unemployment.
Anyhow, fortunately for me as a Doomer I did have my Nest Egg, and I also have made it a point to live very cheap, I keep my bills low and stay out of debt. An early experience in my life of amassing a fairly decent credit card bill for the time made me very penurious. It was all of about $6000 and seems like Chump Change now, but at the time it was $6000 more than I had or even was worth in any assets. All I had was a 7 year old Toyota Tercel 4WD Wagon, vintage 1983 worth about $1500, but they can't take your only transportation from you in a BK. So I declared Chapter 7 Bankruptcy, the bank didn't even bother to show up at the hearing and I was out from under the debt. I never went in debt again, in fact I never even held a credit card since then.
When my final BIG DISASTER occurred, I was not in the majority of people with less than 6 months of savings to cover bills, I had enough to cover more than a year. While not being in immediate danger of becoming Homeless though, it was stressfull watching the carefully harbored digibits in the Credit Union account dwindle each month, and I busied myself making plans for what I would do if I reached a low enough threshold where I would have to give up my digs and go live in my RV.
A HUGE source of psychological comfort and relief for me during this dark time were my friends on the Diner, 4 of whom offered me a place to come and park my RV while trying to get everything sorted out. These folks know who they are, and they have my eternal gratitude. Don't let anyone ever tell you that you can't make true FRIENDS over the internet, you can. True Friendship cannot be measured when times are good, you only know who your true friends are when times get rough.
Finally for me, after 7 months The Finger of God stepped in one more time to keep me going, I got my first SSDI check in November of 2015, and the digibits have been dropped in my Credit Union Account each month on the 4th Wednesday of the month ever since. The Credit Union Account no longer dwindles, now it grows again, although not by too much each month. My bills though are low enough though that SSDI covers them with a little bit to spare.
Many people look at SSDI recipients as "leeches" or the "Free Shit Army" as they liked to phrase it on The Burning Platform when I participated on that Temple of Libertarian nonsense. Fact is though, SSDI wasn't "free" at all. It was a mandatory Insurance Ponzi Scheme that I paid into for every year of my more than 40 year working lifespan. Just like if you have Fire Insurance on your McMansion and it burns down, if you have faithfully paid your monthly premium you EXPECT to be paid off by the Insurance Company! Of course they often try to weasel out on these claims, like the Workman's Comp Insurance company I am battling with is trying to do, but if your claim is valid you are ENTITLED to compensation! "Entitlements" are used pejoratively, as though there is something wrong with being entitled to a pension after working 30 years on a GM Production Line?
Being approved as a Certified Cripple by SSDI also makes it possible for me to get an "Early Pension" from the Union I worked for for 17 years, back in the day. When this comes through, it will add a bit more to the Monthly Mailbox Money I am ENTITLED to, because much like SSDI, my Union Dues were a REQUIRED monthly payment I had to make every month I was working in that industry. So that will add to my buffer level when it does finally come through, although there are delays on that one because they want a copy of my Divorce Decree from 30 years ago, which of course I no longer have and now am trying to get from the NYS Dept of Health. 12-14 weeks on that one supposedly, we'll see.
After all of this, sometime in the next year, maybe by summer I hope to have the Workman's Comp case tied up and settled as well, to finish out the first couple of years of my retirement, which while pretty stressful and not too physically comfortable at least I GOT! Moving down the road into the future, it becomes less and less likely that SS will hold up, that Pension Plans will hold up or that 401Ks and Stock Portfolios of "investments" will hold up too well either. So all the Pigmen who were ENTITLED to a comfortable retirement by living off their investments also won't be doing too good. Retirement as a whole is pretty much an industrial society concept, and in Ag Cultures and H-G cultures, once you past the point of being able to do SOMETHING the society valued, you died.
I in fact do have something to give back to the society which nurtured me, although it does not pay any money currently and actually costs me money to do, which is run the Doomstead Diner. How many people the Diner reaches is an open question, but overall the numbers are pretty good across all the sites under the Diner banner. So I have a REASON to keep going, which is to write for the Doomstead Diner. 🙂
Besides their work, besides raising the kids who leave the nest, besides Hobbies like playing Golf in Florida or visiting National Parks, once retired many folks find themselves without purpose, and that is really what leads you into death. This is a problem I do not have, every day there are new things to write about for the Diner, and in fact I usually am overloaded with projects I want to pursue. Who can I get on for the next interview? What topics to discuss in the next Collapse Cafe? What is sufficiently PISSING ME OFF to rant on? What pictures to select for the latest rant? I am bizzier than ever as a crippled and retired doomer than I ever was as a member of the for pay working world! LOL.
So overall, although it is not the retirement I dreamed of in my youth, this is not too bad as retirements go. I'd like to be in better physical shape of course, but at least my mental faculties are still in decent shape (although some Diners might dispute that. lol). I'm still hopeful that things will improve some too once all the bureaucratic and legal nonsense is tidied up. I'm in the midst of a debate with myself on whether I am physically capable of taking myself out on the road one more time to explore North America, to witness for myself the Collapse of Industrial Civilization as it manifests itself in communities around this land mass. Or perhaps I need to just stay here in my little cave and keep writing until the Internet Goes Dark. I don't know which one I will pick right now, but either way it is OK with me. I lived a pretty interesting life in the Age of Oil, and I didn't compromise my principles very much to make it through either. I certainly got a heck of a lot more than most folks who preceeded me got during their time walking the earth, and more than most folks who succeed me will get either. So all in all, a pretty good go round on this trip in a Meat Package for me on Planet Earth.
I no longer worry about or fear death, although I hope not to have an extended and painful one. I am ready to go into the Great Beyond any day, any time, and for this go round my legacy of the Doomstead Diner will stand until the Internet Goes Dark. Not sure what legacies I left in previous iterations of my life in a meat package on Earth, although I am pretty certain of a few of them. I know spiritually that I have always been a Nomad and always been a Freedom Seeker. I know that I have each time been anti-authoritarian and put the natural world above technological development. I know that in every iteration, I have been an independent soul who cares about others. I know this world will end, but souls are eternal in this universe and others. I know that my soul, when it leaves this meat package this time, will find again another place to seek FREEDOM.
I was there once before, I am certain of it, Navigating the first cat rigged sailing canoe that made it to the Big Island of Hawaii. I will be there again after this retirement is finished and I take my next trip to the Great Beyond.
Off the keyboard of Jim Quinn
Follow us on Twitter @doomstead666
Friend us on Facebook
Published on The Burning Platform on March 13, 2014
Discuss this article at the Geopolitics Table inside the Diner
"The risk of catastrophe will be very high. The nation could erupt into insurrection or civil violence, crack up geographically, or succumb to authoritarian rule. If there is a war, it is likely to be one of maximum risk and effort – in other words, a total war. Every Fourth Turning has registered an upward ratchet in the technology of destruction, and in mankind's willingness to use it." 
– Strauss & Howe – The Fourth Turning
"In the need to develop a capacity to know what potential enemies are doing, the United States government has perfected a technological capability that enables us to monitor the messages that go through the air. Now, that is necessary and important to the United States as we look abroad at enemies or potential enemies. We must know, at the same time, that capability at any time could be turned around on the American people, and no American would have any privacy left such is the capability to monitor everything—telephone conversations, telegrams, it doesn't matter. There would be no place to hide.
If this government ever became a tyrant, if a dictator ever took charge in this country, the technological capacity that the intelligence community has given the government could enable it to impose total tyranny, and there would be no way to fight back because the most careful effort to combine together in resistance to the government, no matter how privately it was done, is within the reach of the government to know. Such is the capability of this technology.
I don't want to see this country ever go across the bridge. I know the capacity that is there to make tyranny total in America, and we must see to it that this agency and all agencies that possess this technology operate within the law and under proper supervision so that we never cross over that abyss. That is the abyss from which there is no return." – Frank Church on Meet the Press regarding the NSA – 1975
Ever since Edward Snowden burst onto the worldwide stage in June 2013, I've been wondering how he fits into the fabric of this ongoing Fourth Turning. This period of Crisis that arrives like clockwork, 60 to 70 years after the end of the previous Fourth Turning (Civil War – 66 years after American Revolution, Great Depression/World War II – 64 years after Civil War, Global Financial Crisis – 62 years after World War II), arrived in September 2008 with the Federal Reserve created collapse of the global financial system. We are now five and a half years into this Fourth Turning, with its climax not likely until the late-2020's. At this point in previous Fourth Turnings a regeneracy had unified sides in their cause and a grey champion or champions (Ben Franklin/Samuel Adams, Lincoln/Davis, FDR) had stepped forward to lead. Thus far, no one from the Prophet generation has been able to unify the nation and create a sense of common civic purpose. Societal trust continues to implode, as faith in political, financial, corporate, and religious institutions spirals downward. There is no sign of a unifying regeneracy on the horizon.
The core elements of this Fourth Turning continue to propel this Crisis: debt, civic decay, global disorder. Central bankers, politicians, and government bureaucrats have been able to fashion the illusion of recovery and return to normalcy, but their "solutions" are nothing more than smoke and mirrors exacerbating the next bloodier violent stage of this Fourth Turning. The emergencies will become increasingly dire, triggering unforeseen reactions and unintended consequences. The civic fabric of our society will be torn asunder.
In retrospect, the spark might seem as ominous as a financial crash, as ordinary as a national election, or as trivial as a Tea Party. The catalyst will unfold according to a basic Crisis dynamic that underlies all of these scenarios: An initial spark will trigger a chain reaction of unyielding responses and further emergencies. The core elements of these scenarios (debt, civic decay, global disorder) will matter more than the details, which the catalyst will juxtapose and connect in some unknowable way. If foreign societies are also entering a Fourth Turning, this could accelerate the chain reaction. At home and abroad, these events will reflect the tearing of the civic fabric at points of extreme vulnerability – problem areas where America will have neglected, denied, or delayed needed action." – The Fourth Turning – Strauss & Howe
Debt
The core crisis element of debt is far worse than it was at the outset of this Crisis in September 2008. The National Debt has risen from $9.7 trillion to $17.5 trillion, an 80% increase in five and half years. It took 215 years for the country to accumulate as much debt as it has accumulated since the start of this Crisis. We continue to add $2.8 billion a day to the National debt, and the president declares it is time for this austerity to end. The total unfunded liabilities of the Federal government for Social Security, Medicare, Medicaid, government pensions and now Obamacare exceeds $200 trillion and is mathematically impossible to honor. Corporate debt stands at an all-time high. Margin debt is at record levels, as faith in the Federal Reserve's ability to levitate the stock market borders on delusional. Consumer debt has reached new heights, as the government doles out subprime auto loans to deadbeats and subprime student loans to future University of Phoenix Einsteins. Global debt has surged by 40% since 2008 to over $100 trillion, as central bankers have attempted to cure a disease caused by debt with more debt.
All of this debt accumulation is compliments of Bernanke/Yellen and the Federal Reserve, who have produced this new debt bubble with their zero interest rate policy and quantitative easing that has driven their balance sheet from $935 billion of mostly Treasury bonds in September 2008 to $4.2 trillion of toxic mortgage garbage acquired from their owners – the insolvent Too Big To Trust Wall Street banks. This entire house of cards is reliant upon permanently low interest rates, the faith of foreigners in our lies, and trust in Ivy League educated economists captured by Wall Street. This debt laden house of cards sits atop hundreds of trillions of derivatives of mass destruction used by the Wall Street casinos to generate "riskless" profits. When, not if, a trigger ignites this explosive concoction of debt, the collapse will be epic and the violent phase of this Fourth Turning will commence.
Civic Decay
The core crisis element of civic decay is evident everywhere you turn. Our failed public educational system is responsible for much of the civic decay, as a highly educated critical thinking populace is our only defense against a small cabal of bankers and billionaires acquiring unwarranted influence and control over our country. Our children have been taught how to feel and to believe government propaganda. The atrocious educational system is not a mistake. It has been designed and manipulated by your owners to produce the results they desire, as explained bluntly by George Carlin.
"There's a reason that education sucks, and it's the same reason it will never ever ever be fixed. It's never going to get any better, don't look for it. Be happy with what you've got. Because the owners of this country don't want that. I'm talking about the real owners now, the big, wealthy, business interests that control all things and make the big decisions. They spend billions of dollars every year lobbying to get what they want. Well, we know what they want; they want more for themselves and less for everybody else. But I'll tell you what they don't want—they don't want a population of citizens capable of critical thinking. They don't want well informed, well educated people capable of critical thinking. They're not interested in that. That doesn't help them. That's against their interest."
The urban ghettos become more dangerous and uninhabitable by the day. The inner cities are crumbling under the weight of welfare spending and declining tax revenues. The very welfare policies begun fifty years ago to alleviate poverty have hopelessly enslaved the poor and ignorant in permanent squalor and destitution. The four decade old drug war has done nothing to reduce the use of drugs. It has benefited the corporate prison industry, as millions have been thrown into prison for minor drug offenses. Meanwhile, millions more have been legally addicted to drugs peddled by the corporate healthcare complex. The culture warriors and advocates of new rights for every special interest group continue their never ending battles which receive an inordinate amount of publicity from the corporate media. Class warfare is simmering and being inflamed by politicians pushing their particular agendas. Violence provoked by race and religion is growing by the day. The fault lines are visible and the imminent financial earthquake will push distress levels beyond the breaking point. Once the EBT cards stop working, all hell will break loose. Three days of panic will empty grocery store shelves and the National Guard will be called out to try and restore control.
Global Disorder
The core crisis element of global disorder is evident everywhere you turn. The false flag revolution in the Ukraine, initiated by the U.S. and EU in order to blunt Russia's control of natural gas to Europe, has the potential to erupt into a full blown shooting war at any moment. The attempt by Saudi Arabia, Israel and the U.S. to overthrow the Syrian dictator in order to run a natural gas pipeline across their land into Europe was blunted by Russia. Iraq is roiled in a civil war, after the U.S. invaded, occupied and destabilized the country. After 12 years of occupation, Afghanistan is more dysfunctional and dangerous than it was before the U.S. saved them from the evil Taliban. Unrest, violent protests, and brutal measures by rulers continue in Egypt, Turkey, Thailand, Venezuela, Bahrain, Brazil, and throughout Africa. American predator drones roam the skies of the world murdering suspected terrorists. The European Union is insolvent, with Greece, Spain, Italy and Portugal propped up with newly created debt. Austerity for the people and prosperity for the bankers is creating tremendous distress and tension across the continent. A global volcanic eruption is in the offing.
It is clear to me the American Empire is in terminal decline. Hubris, delusion, corruption, foolish disregard for future generations and endless foreign follies have set in motion a chain of events that will lead to a cascading sequence of debt defaults, mass poverty, collapsing financial markets, and hyperinflation or deflation, depending on the actions of feckless bankers and politicians. There is no avoiding the tragic outcome brought on by decades of bad choices and a century of allowing private banking interests to control our currency. The "emergency" QE and ZIRP responses by the Federal Reserve to the Federal Reserve created 2008 financial collapse continue, even though the propaganda peddled by the Deep State tries to convince the public we have fully recovered. This grand fraud cannot go on forever. Ponzi schemes no longer work once you run out of dupes. With societal trust levels approaching all-time lows and foreign countries beginning to understand they are the dupes, another global financial crisis is a lock.
The Snowden Factor
With ten to fifteen years likely remaining in this Fourth Turning Crisis, people familiar with generational turnings can't help but ponder what will happen next. Linear thinkers, who constitute the majority, mistakenly believe things will magically return to normal and we'll continue our never ending forward human progress. Their ignorance of history and generational turnings that recur like the four seasons will bite them in the ass. We are being flung forward across the vast chaos of time and our existing social order will be transformed beyond recognition into something far better or far worse. The actual events over the coming decade are unknowable in advance, but the mood and reactions of the generational archetypes to these events are predictable. The actions of individuals will matter during this Fourth Turning. The majority are trapped in their propaganda induced, techno distracted stupor of willful ignorance. It will take a minority of liberty minded individuals, who honor the principles of the U.S. Constitution and are willing to sacrifice their lives, to prevail in the coming struggle.
Despite fog engulfing the path of future events, we know they will be propelled by debt, civic decay, and global disorder. Finding a unifying grey champion figure seems unlikely at this point. I believe the revelations by Edward Snowden have set the course for future events during this Fourth Turning. The choices of private citizens, like Snowden, Assange, and Manning, have made a difference. The choices we all make over the next ten years will make a difference. A battle for the soul of this country is underway. The Deep State is firmly ingrained, controlling the financial, political and educational systems, while using their vast wealth to perpetuate endless war, and domination of the media to manipulate the masses with propaganda and triviality. They are powerful and malevolent. They will not relinquish their supremacy and wealth willingly.
Snowden has revealed the evil intent of the ruling class and their willingness to trash the Constitution in their psychopathic pursuit of mammon. The mass surveillance of the entire population, locking down of an entire city in pursuit of two teenagers, military training exercises in major metropolitan areas, militarization of local police forces by DHS, crushing peaceful demonstrations with brute force, attempting to restrict and confiscate guns, molesting innocent airline passengers, executive orders utilized on a regular basis by the president, and treating all citizens like suspects has set the stage for the coming conflict. Strauss & Howe warned that history has shown armed conflict is always a major ingredient during a Fourth Turning.
"History offers even more sobering warnings: Armed confrontation usually occurs around the climax of Crisis. If there is confrontation, it is likely to lead to war. This could be any kind of war – class war, sectional war, war against global anarchists or terrorists, or superpower war. If there is war, it is likely to culminate in total war, fought until the losing side has been rendered nil – its will broken, territory taken, and leaders captured." – The Fourth Turning – Strauss & Howe -1997
It appears to me the Deep State is preparing for armed conflict with the people. Why else would they be utilizing Big Brother methods of surveillance, militarization of police forces  and Gestapo like tactics of intimidation to control the masses? This doesn't happen in a democratic republic where private individuals are supposed to know everything done by public government servants, not vice versa. They know the cheap, easy to access energy resources are essentially depleted. They know the system they have built upon a foundation of cheap energy and cheap debt is unsustainable and will crash in the near future. They know their fiat currency scheme is failing.They know it is going to come crashing down.  
They know America and the world will plunge into an era of depression, violence, and war. They also know they want to retain their wealth, power and control. There is no possibility the existing establishment can be purged through the ballot box. It's a one party Big Brother system that provides the illusion of choice to the Proles. Like it or not, the only way this country can cast off the shackles of the banking, corporate, fascist elites, and the government surveillance state is through an armed revolution. The alternative is to allow an authoritarian regime, on par with Hitler, Stalin and Mao, to rise from the ashes of our financial collapse. This is a distinct possibility, given the ignorance and helplessness of most Americans after decades of government education and propaganda.       
The average mentally asleep American cannot conceive of armed conflict within the borders of the U.S. War, violence and dead bodies are something they see on their 52 inch HDTVs while gobbling chicken wings and cheetos in their Barcalounger. We've allowed a banking cartel and their central bank puppets to warp and deform our financial system into a hideous façade, sold to the masses as free market capitalism. We've allowed corporate interests to capture our political system through bribery and corruption.
We've allowed the rise of a surveillance state that has stripped us of our privacy, freedom, liberty and individuality in a futile pursuit of safety and security. We've allowed a military industrial complex to exercise undue influence in Washington DC, leading to endless undeclared wars designed to enrich the arms makers. We've allowed the corporate media and the government education complex to use propaganda, misinformation and social engineering techniques to dumb down the masses and make them compliant consumers. These delusions will be shattered when our financial and economic system no longer functions. The end is approaching rapidly and very few see it coming.
Glory or Ruin?
The scenario I envision is a collapse of our debt saturated financial system, with a domino effect of corporate, personal, and governmental defaults, exacerbated by the trillions of currency, interest rate, and stock derivatives. Global stock markets will crash. Trillions in paper wealth will evaporate into thin air. The Greater Depression will gain a choke-hold around the world. Mass bankruptcies, unemployment and poverty will sweep across the land. The social safety net will tear under the weight of un-payable entitlements. Riots and unrest will breakout in urban areas. Armed citizens in rural areas will begin to assemble in small units. The police and National Guard will be unable to regain control. The military will be called on to suppress any and all resistance to the Federal government. This act of war will spur further resistance from liberty minded armed patriots. The new American Revolution will have begun. Leaders will arise in the name of freedom. Regional and local bands of fighters will use guerilla tactics to defeat a slow top heavy military dependent upon technology and vast quantities of oil. A dictatorial regime may assume power on a Federal level. A breakup of the nation into regional states is a distinct possibility.
With the American Empire crumbling from within, our international influence will wane. With China also in the midst of a Fourth Turning, their debt bubble will burst and social unrest will explode into civil war. Global disorder, wars, terrorism, and financial collapse will lead to a dramatic decrease in oil production, further sinking the world into depression. The tensions caused by worldwide recession will lead to the rise of authoritarian regimes and global warfare. With "advances" in technological warfare and the proliferation of nuclear warheads, this scenario has the potential to end life on earth as we know it. The modern world could be set back into the stone-age with the push of a button. There are no guarantees of a happy ending for humanity.
The outcome of this Fourth Turning is dependent upon the actions of a minority of critical thinking Americans who decide to act. No one can avoid the trials and tribulations that lie ahead. We will be faced with immense challenges. Courage and sacrifice will be required in large doses. Elders will need to lead and millennials will need to carry a heavy load, doing most of the dying. The very survival of our society hangs in the balance. Edward Snowden has provided an example of the sacrifice required during this Fourth Turning. How we respond and the choices we make over the next decade will determine whether this Fourth Turning will result in glory or ruin for our nation.
"Eventually, all of America's lesser problems will combine into one giant problem. The very survival of the society will feel at stake, as leaders lead and people follow. The emergent society may be something better, a nation that sustains its Framers' visions with a robust new pride. Or it may be something unspeakably worse. The Fourth Turning will be a time of glory or ruin." – Strauss & Howe – The Fourth Turning
Click these links to read the first two parts of this three part series:
Do No Evil Google – Censor & Snitch for the State
Posted in

Geopolitics, Home
|
Tagged

2008, Abraham Lincoln, Afghanistan, American Empire, American Revolution, Ben Bernanke, Ben Franklin, Big Brother, Bradley Manning, catalyst, China, civic decay, Civil War, Consumer credit, Debt, Deep State, DHS, EBT cards, Edward Snowden, Egypt, Entitlements, EU, FDR, Federal Reserve, Financial Collapse, fourth amendment, Fourth Turning, Frank Church, Freedom, George Carlin, ghettos, Global debt, global disorder, Great Depression, Grey Champion, Insolvent, Iran, Iraq, Israel, Janet Yellen, Jefferson Davis, Julian Assange, Liberty, Margin Debt, medicare, National Debt, NSA, Obamacare, Orwell, ponzi scheme, Proles, QE, regeneracy, Revolution, Russia, Samuel Adams, Social Security, Strauss & Howe, student loan debt, Surveillance State, Syria, Too Big To Trust, U.S. Constitution, Ukraine, unfunded liabilities, venezuela, Wall Street, War on Terror, Welfare, WWII, ZIRP
Off the keyboard of Steve Lendman 
Published on Steve Lendman Blog on November 10, 2012
Discuss this article at the Epicurean Delights Smorgasbord inside the Diner
Obama's economic record includes nearly 25 million unemployed, around 23% of working age Americans without jobs, poverty, homelessness, and hunger at record levels or close to it, and the greatest wealth disparity in US history.
Privileged elites benefitted enormously on his watch. They'll get plenty more ahead. Others are enduring protracted hard times. Bipartisan complicity calls for making things worse, not better. Huge budget cuts loom. Social programs will be hit hardest. More on that below.
America's compromised progressive left hailed Obama's victory. Condemnation should have been headlined instead. Nation magazine lost its soul long ago. 
Throughout its history, it pretended to have one. It scorns truth. It turns reality on its head. It ducks responsible reporting on issues mattering most.
On November 7, it
headlined
"A Progressive Surge," saying:
"While President Obama's re-election inspires varying degrees of hope among progressives, it has evoked one common sentiment: relief. Democracy may not be reborn, but a living symbol of plutocracy was defeated by the voters on November 6."
It's hard believing so-called progressive editors would publish outrageous rubbish this offensive. Obama matches Romney's anti-populist agenda blow for blow. 
They agree on most everything benefitting corporate favorites and rich elites at the expense of all others. They scorn social America. They don't give a damn about people needs. Pretending otherwise is unprincipled, reprehensible, and stupid.
Nonetheless, Nation editors celebrated "exhilarating wins" for Obama and likeminded Democrats. Hail to the party of the rich. It replicates the other rich man's party. America's duopoly calls progressivism a four-letter word.
"We are glad the 1 percent (was) rebuffed at the polls," said Nation editors…."We are glad that progressive politics….made the difference."
Perhaps they meant Venezuela's election instead. In October, people power defeated privilege. Letting Obama lead America's Money Party for another four years assures worse for ordinary people than in term one. It's baked in the cake. 
Too bad Nation readers weren't told the truth. Nor regular New York Times adherents. On November 7, its
editorial
headlined "An Invigorated Second Term," saying:
"Without question, (Obama) intends to build on and improve the significant accomplishments of the last four years….to keep the economy growing."
His first term record might make some despots blush. His economic policies are weapons of mass destruction affecting ordinary people. He's got further mass immiseration in mind for term two. He also plans more war on humanity globally.
Times editors want his mandate used to "broaden his agenda." How much more scorched earth hell can people stand? They'll shortly find out straightaway.
Top domestic policy is massive social benefit cuts. Newspeak terminology substituted "grand bargain" for "austerity." 
"Fiscal cliff" language refers to expiring yearend tax breaks and unemployment benefits, as well as looming $1.2 trillion in largely discretionary sequestered cuts to address them.
The 2011 Budget Control Act mandates them. Automatic reductions will affect vital social programs. Medicare, Medicaid, public pensions, food stamps, and other important ones will be hit hard.
The sequestered $1.2 trillion is for starters. Around $4 trillion over the next decade was agreed on. At issue isn't deficit cutting. Key is protecting corporate handouts and Bush era tax cuts, as well as expanding them for business and upper-bracket earners.
Bush era tax cuts cost America at least $3.5 trillion in vital revenue. Important domestic needs were sacrificed. If maintained or increased for 10 more years, another $3.5 trillion or more will be lost. 
At the same, deficits will rise. Conservative projections show it. More realistic ones reveal ominous numbers.
America's duopoly already agreed on cuts and increases in principle. When publicly announced, newspeak duplicity will conceal the severity of what's coming. Initial cuts are expected on January 1 or shortly thereafter. 
Neither party worries about deficits or debt. Saying so is duplicitous deception. Obama, most Democrats, and Republicans want corporate friends and super-rich elites protected.
Working Americans and seniors will bear the burden. Increased corporate and upper-bracket earner benefits are planned. Cuts affecting ordinary people were agreed on months ago. Timing remains to be decided. 
It's not about amounts, who pays, and who benefits. Key also is assuring Bush era cuts are preserved and sweetened.
From now through yearend, four major issues must be resolved:
(1) extending the 2% payroll tax deduction another year. In fact, it's a stealth drain of hundreds of billions of dollars from Social Security's Trust Fund reserves. 
Revenue already lost irreparably weakened its ability to pay future benefits. Lose more and the entire program may be lost. Privatization assures it.
Obama fully concurs on driving a stake through the heart of Medicare, Medicaid, Social Security and public pensions. He's no progressive. He's a corporatist hardliner. He never would have become president otherwise. Populists needn't apply.
(2) extending expiring unemployment benefits for millions of laid off workers.
(3) another one-year Alternative Minimum Tax (AMT) fix.
(4) delaying the 29% cut in doctors fees for serving Medicare patients.
Expect Republicans to drive a hard bargain like they always do. Democrats pretend they care. In fact, they've already sold out. Obama's reelection hinged on it. 
He talks tough, then caves at the 11th hour. He did repeatedly throughout his first term. Both parties are in lockstep on defending privilege. 
People needs don't matter. It's part of a longstanding plan to third worldize America. Safety net protection is someone else's problem.
On November 6,
Bill Black
discussed what's coming. His article headlined "Wall Street Urges Obama to Commit the Great Betrayal," saying:
Top domestic policy is eroding safety net protections en route to eliminating them altogether.
"Only a Democrat can make it politically safe for Republicans who hate the safety net to unravel it (a process that would occur over a number of years) by legitimizing the claim that (it) must be cut."
Obama was hand-picked to do it. "Wall Street's unholy grail (is) privatizing Social Security." 
Doing so will let financial predators "charge tens of billions of dollars in fees annually and the banks that administered the privatized program would be systemically dangerous institutions (SDIs) because the consequences of allowing bank failures to cause tens of millions of Americans to lose their retirement savings would require either that all such deposits be federally insured or that the failing banks be bailed out by the federal government." 
"Privatization, therefore, is a convenient fiction. The banks' profits will be privatized. Any catastrophic losses will be borne by the public."
The Big Lie claims no acceptable alternative exists. Safety net cuts must be imposed. Obama's sharpened knife is a dagger at the heart of what matters most to ordinary people. Their welfare, security and futures are up for grabs. They're being destroyed in plain sight.
Force-fed austerity assures the worst of hard times. It's responsible for what Black calls "the four horsemen of the economic apocalypse:"
job cuts and greater unemployment;
increased deficits and debt; and
destruction of safety net protections.
Combined assures third world status. Black said Obama prioritizes it. We're forewarned but does it matter? Few Americans understand what's coming. 
Grand bargain betrayal is planned. It's come in stages like boiling a frog. It doesn't know it's dinner until too late. 
Social America is on the chopping block for elimination. It's been happening incrementally for decades. Democrats are in league with Republicans. Their agenda assures intolerable pain and suffering for ordinary people.
Standard & Poor's and other rating agencies endorse it. They're corporate tools. They mostly represent Wall Street and other financial interests. S&P's marching orders called for downgrading US credit to AA+. It did so in August 2011, saying:
"The markets have spoken and anyone who continues to insist that entitlements or taxes are off the table is condemning the US to second rate economic status and a permanent downgrade."
"America's credit rating is at a crossroads. We can choose to heed this message by finishing the deficit reduction job with a balanced plan that is composed mainly of entitlement cuts, closing tax loopholes and defense cuts, or we can squabble while our global standing continues to sink." 
"The markets have spoken and anyone who continues to insist that entitlements or taxes are off the table is condemning the US to second rate economic status and a permanent downgrade."
S&P targeted safety net protections. Including defense and tax loopholes reflected pro forma deception. Whatever benefits America's imperium, Wall Street, other corporate favorites, and super-rich elites is sacrosanct and untouchable.
Expect fast and loose deception to conceal it. Obama's an old hand at it. He's a con man. He's Wall Street's man. They chose him and expect four more years of subservience. He won't disappoint.
Forewarned is forearmed. "(W)e do not need to unravel the safety net and doing so would harm our nation," said Black. Ideologues are wrong about what's best for America. 
Throughout his political career, Obama's been a stealth Republican. His voting record proves it. Reelecting him serves elitist interests well. They know what they want and got it.
Surveys & Podcasts
NEW SURVEY
VISIT AND FOLLOW US ON DINER SOUNDCLOUD
" As a daily reader of all of the doomsday blogs, e.g. the Diner, Nature Bats Last, Zerohedge, Scribbler, etc… I must say that I most look forward to your "off the microphone" rants. Your analysis, insights, and conclusions are always logical, well supported, and clearly articulated – a trifecta not frequently achieved."
- Joe D
Global Diners
Global Population Stats
Enter a Country Name for full Population & Demographic Statistics
Inside the Diner
Quote from: Phil Rumpole on Today at 01:30:59 PMQuote from: knarf on Today at 09:08:05 AMGrammar > Easily confused words > Each or every? We use each to refer to individual things in a gro...
https://www.politico.com/news/2020/08/06/nancy-pelosi-coronavirus-relief-bill-391963Emboldened Pelosi takes hard line as relief talks drag on...
Quote from: knarf on Today at 09:08:05 AMGrammar > Easily confused words > Each or every? We use each to refer to individual things in a group or a list of two or more things. It is often similar in meaning to every, but...
The motherfucker does have good strategy.Give talks inside companies where 100% of the audience is employed he does.  His bullshit is smooth and 100% fascist.[embed=425,349]
French President Emmanuel Macron was mobbed in BeirutBEIRUT — French President Emmanuel Macron delivered a stern warning to Lebanese leaders after landing...
Knarf's Knewz
Quote from: Phil Rumpole on Today at 01:30:59 PMQu [...]
Quote from: knarf on Today at 09:08:05 AMGrammar [...]
French President Emmanuel Macron was mobbed in Bei [...]
Beirut Governor Marwan Abboud said Wednesday that [...]
Pakistan has paid back a $1 billion loan to Saudi [...]
Diner Newz Feeds
Surly
Agelbert
Knarf
Golden Oxen
Frostbite Falls
Doomstead Diner Daily July 17The Diner Daily is av [...]
Doomstead Diner Daily July 16The Diner Daily is av [...]
The point being to wear down the "precariat [...]
Quote from: Phil Rumpole on July 15, 2020, 09:45:2 [...]
Quote from: UnhingedBecauseLucid on March 18, 2019 [...]
CleanTechnicaSupport CleanTechnica's work via dona [...]
Quote from: UnhingedBecauseLucid on March 18, 2019 [...]
QuoteThe FACT that the current incredibly STUPID e [...]
Quote from: Phil Rumpole on Today at 01:30:59 PMQu [...]
Quote from: knarf on Today at 09:08:05 AMGrammar [...]
French President Emmanuel Macron was mobbed in Bei [...]
Beirut Governor Marwan Abboud said Wednesday that [...]
Pakistan has paid back a $1 billion loan to Saudi [...]
Quote from: K-Dog on February 24, 2020, 06:23:52 P [...]
I wonder how much these coins have been debased? [...]
Precious tip of the day.....Buy silver NOW  She [...]
Scientists have unlocked the power of gold atoms b [...]
Quote from: azozeo on August 14, 2019, 10:41:33 AM [...]
I am OUT of Jury Service!  I got summoned to be a [...]
I'm shot with the AK State Fair anyhow.  The [...]
Quote from: Eddie on May 16, 2020, 10:30:30 AMQuot [...]
Quote from: RE on May 16, 2020, 08:20:06 AMQuote f [...]
Quote from: RE on May 16, 2020, 08:20:06 AMQuote f [...]
Alternate Perspectives
Two Ice Floes
Jumping Jack Flash
From Filmers to Farmers
The Flim-Flam Men by Cognitive Dissonance   I suspect if average Joe or Jane were asked to identify [...]
The Coming War With China Re-posted from CaitlinJohnstone.com   (Have you noticed that (suddenly) Ch [...]
Papers Please! By Cognitive Dissonance     For those who may not know, Mrs. Cog and I live in the mo [...]
Lies, Damn Lies and Coronavirus Statistics By Cognitive Dissonance     "Never believe anything in po [...]
The Decline and Fall of Civil Society Chapter One By Cognitive Dissonance     From my perspective at [...]
http://jumpingjackflashhypothesis.blogspot.com/2012/02/jumping-jack-flash-hypothesis-its-gas.htmlThe [...]
http://jumpingjackflashhypothesis.blogspot.com/2012/02/jumping-jack-flash-hypothesis-its-gas.htmlThe [...]
http://jumpingjackflashhypothesis.blogspot.com/2012/02/jumping-jack-flash-hypothesis-its-gas.htmlThe [...]
http://jumpingjackflashhypothesis.blogspot.com/2012/02/jumping-jack-flash-hypothesis-its-gas.htmlThe [...]
Category: Variety Pack2020-07-01 - Hundreds of elephants mysteriously dying, mostly around waterhole [...]
In other words, treat COVID-19 like a dry-run for the upcoming "big one" [...]
However don't expect strikes and yellow vests to fix underlying problems [...]
And it all turns out to be little more than a load of shit [...]
So how many more times are we going to hear that this is our last chance to take action in order to [...]
This is definitely not a bona fide post [...]
Daily Doom Photo
Sustainability
Peak Surfer
SUN
Transition Voice
"With the number of Covid patients closing in on 20 million, epidemiologists hope the virus has [...]
"Your future is a story you were told, like Santa Claus or the Tooth Fairy."Thirty years a [...]
"Our objectives are low-tech, anti-fragile, and human-centered. By using tools of permaculture [...]
"We are being schooled in the deficiencies of human neurobiology."President Cobblepot and [...]
"The word "redskin" has been coined to refer to these trophies."Paris, June 15, 1756. Anti [...]
The folks at Windward have been doing great work at living sustainably for many years now.  Part of [...]
 The Daily SUN☼ Building a Better Tomorrow by Sustaining Universal Needs April 3, 2017 Powering Down [...]
Off the keyboard of Bob Montgomery Follow us on Twitter @doomstead666 Friend us on Facebook Publishe [...]
Visit SUN on Facebook Here [...]
What extinction crisis? Believe it or not, there are still climate science deniers out there. And th [...]
My new book, Abolish Oil Now, will talk about why the climate movement has failed and what we can do [...]
A new climate protest movement out of the UK has taken Europe by storm and made governments sit down [...]
The success of Apollo 11 flipped the American public from skeptics to fans. The climate movement nee [...]
Today's movement to abolish fossil fuels can learn from two different paths that the British an [...]
Top Commentariats
Our Finite World
Economic Undertow
In reply to Harry McGibbs. "Researchers [in South Korea] found that the viral load of those wit [...]
In reply to Kowalainen. > @hkeithhenson, I speculate that the selection process was well establis [...]
In reply to Harry McGibbs. Wow! I had never heard of this. It would be a nightmare if COVID-19 got i [...]
https://www.globalresearch.ca/davos-great-reset/5715515 a interesting read on the great reset and if [...]
In reply to Norman Pagett. When the music is playing and the wine flowing, no one wants to recognise [...]
Nothing to see here. Move along! Lol. https://www.foxnews.com/opinion/biden-vice-president-pick-dith [...]
Steve seeing as how this is reante's fourth in a row, lemme know if I'm posting up too muc [...]
Hey Steve what do you think if the idea that the 1K/mo digital UBI for US citizens 18 and older (plu [...]
Who was it who used to argue here years ago about how much fat could be cut from the system? Was it [...]
Independent to me means non-commercial. They may sell half or full beefs and five or ten ton of hay [...]
RE Economics
Off the keyboard of RE Follow us on Twitter @doomstead666...
Off the keyboard of RE Follow us on Twitter @doomstead666...
Off the microphone of RE Follow us on Twitter @doomstead666...
Discuss this article @ the ECONOMICS TABLE inside the...
Off the Keyboard of RE Follow us on Twitter @doomstead666...
Off the microphone of RE Follow us on Twitter @doomstead666...
Off the microphone of RE Follow us on Twitter @doomstead666...
Off the keyboard of RE Follow us on Twitter @doomstead666...
Off the keyboard of RE Follow us on Twitter @doomstead666...
Off the keyboard of RE Follow us on Twitter @doomstead666...
Technical Journals
Moderate Resolution Imaging Spectroradiometer (MODIS) burnt area products are widely used to assess [...]
This study was designed to identify trends in maximum, minimum, and average air temperatures in the [...]
Cultural sites are particularly important to Indigenous peoples, their identity, cosmology and socio [...]
During February 2019, two severe storms affected the island of Crete, located in south Greece. Both [...]
Globally, subtropical circulation in the lower troposphere is characterized by anticyclones over the [...]