From the Keyboard of Surly1
Originally published on the Doomstead Diner on June 30, 2013
Discuss this article here in the Diner Forum.
Reality is for people who can't face drugs.~ Laurence Peter

"Imagine a society that subjects people to conditions that make them terribly unhappy then gives them the drugs to take away their unhappiness. . .  In effect antidepressants are a means of modifying an individual's internal state in such a way as to enable him to tolerate social conditions that he would otherwise find intolerable."  ― Theodore Kaczynski
With every news cycle we  move into times more absurd and cruel then we could possibly imagine. The daily headlines have outstripped the creativity of satirists and humorists. The mainstream media lies, and reminiscent of the Soviet Union of bygone days, only comedians are able to tell the truth.  Brain-eating amoebas! Plot to execute Occupy leaders abetted by FBI!  This week we learned that an activist faces 13 years in prison for wielding sidewalk chalk, banksters caught dead to rights colluding in fraud face nothing,  we connect the dots on species extinction, and we are shocked… shocked to learn that the last people that the NSA wants to surveil are terrorists.  The president of Ecuador tweaks the New World Order,  Phyllis Schafly rises from her crypt, and Fukushima continues to tick away, glowing in the dark with malevolent certainty. There is a reason the proverb has it, "many a truth is told in jest."  So, barkeep, for my friends here antidepressants all around with a Prestone chaser. Belly up to the Diner bar for yet another round.
_____________________________________________________________________________
California Man Faces 13 Years In Prison For Offending Bank of America With Kiddie Chalk
Yes friends, in the wake of last week's whistleblower story about Bank of America comes this story about the wheels of justice. And no, we are not making this up. Daily Kos reports:
Jeff Olson, the 40-year-old man who is being prosecuted for scrawling anti-megabank messages on sidewalks in water-soluble chalk last year now faces a 13-year jail sentence. A judge has barred his attorney from mentioning freedom of speech during trial.According to the San Diego Reader, which reported on Tuesday that a judge had opted to prevent Olson's attorney from "mentioning the First Amendment, free speech, free expression, public forum, expressive conduct, or political speech during the trial," Olson must now stand trial for on 13 counts of vandalism.

In addition to possibly spending years in jail, Olson will also be held liable for fines of up to $13,000 over the anti-big-bank slogans that were left using washable children's chalk on a sidewalk outside of three San Diego, California branches of Bank of America, the massive conglomerate that received $45 billion in interest-free loans from the US government in 2008-2009 in a bid to keep it solvent after bad bets went south.

The Reader reports that Olson's hearing had gone as poorly as his attorney might have expected, with Judge Howard Shore, who is presiding over the case, granting Deputy City Attorney Paige Hazard's motion to prohibit attorney Tom Tosdal from mentioning the United States' fundamental First Amendment rights.
You read that correctly. By order of the judge,  the defendant's attorney may not mention that pesky free-speech-first-amendment thingy during the trial. Seriously. Can you say, "mistrial?"
The backstory was thus: apparently, Darell Freeman, Bank of America's Vice President for Global Corporate Security, confronted Olsen and a friend as they were protesting in front of a B of A branch.
A former police officer, Freeman accused Olson and Daniels of "running a business outside of the bank," evidently in reference to the National Bank Transfer Day activities, which was a consumer activism initiative that sought to promote Americans to switch from commercial banks, like Bank of America, to not-for-profit credit unions.

At the time, Bank of America's debit card fees were among one of the triggers that led Occupy Wall Street members to promote the transfer day.

"It was just an empty threat," says Olson of Freeman's accusations. "He was trying to scare me away. To be honest, it did at first."
Former cop Freeman repeatedly pressured the San Diego police to attack Olson's chalk-based activism with the same legal force used to prosecute violent gang members. And, this being the America we no longer recognize from our youth, he got want he wanted.
More experiments in the laboratory of democracy.
_____________________________________________________________________________
Bankers Caught On Tape, Joking About Bailout, And How They'd Never Pay It Back

Earlier this week, a story moved that went to prove everything you thought about the behavior of bankers but were unable to produce a smoking gun.
The Irish Independent, a Dublin-based newspaper, has uncovered tapes of an internal phone conversation from September 2008 between two executives at Anglo Irish Bank during its bailout deal and they sound pretty scandalous.  The Irish Independent points out that the recordings show they misled the Central Bank.

The executives from the recording have been identified as John Bowe (head of the bank's capital markets) and Peter Fitzgerald (director of retail banking).

However, Bowe "categorically denied" that he misled the Central Bank and Fitzgerald, who wasn't involved in discussions with regulators, said he was unaware of any intention to mislead, the report said.
In this regard, we are reminded of Bill Clinton's repeated denials about his serial infidelities and one notorious intern. But there's more.
Bowe tells Fitzgerald that they met with the Irish Financial Services Regulatory Authority (IFSRA) the previous day about getting €7 billion.  They laugh how they will never be able to pay it back. 

Bowe:  "So we went down … and we basically said. In Central, yeah. And I mean, to cut a long story short we sort of said. 'Look, what we need is seven billion euros…and we're going to give you and we're going to give you, what we're going to give you is our loan collateral so we're not giving you ECB, we're giving you the loan clause. 

"We gave him a term sheet and we put a pro not facility together and we said that's what we need. And that kind of sobered up everybody pretty quickly, you know." 

Fitzgerald: "Yeah."

Fitzgerald: "And is that €7 billion a term?"

Bowe: "This is €7 billion bridging." 

Fitzgerald: "Yeah."

Bowe: "So … so it is bridged until we can pay you back … which is never." (Both laugh)
And we know you're laughing, too.  even though these fiduciaries are intent on committing a fraud, one would assume that they had at least done the math to compute the amount of their losses that the resulting fraud with sponge up, correct? Uhhh …
Fitzgerald asks Bowe how he came up with the 7 billion figure.  Bowe responds that like then-CEO David Drumm, he picked it out of his "arse."

Fitzgerald: "Ah we are, yeah, yeah and, em, what, how did you arrive at the seven? 

Bowe: "Just, as Drummer would say, 'picked it out of my arse', you know. Em … I mean, look, what we did was we basically said: 'What is the amount we can securitize over the next six months?' And basically say to them: 'Look our problem is time, it's not our ability to create the liquidity, the enemy is time here.'" 

Fitzgerald: "Yeah." 

Bowe: "So we can rebuild, in other words, we can rebuild the liquidity off our loan book, but what we can't do, we can't do it now and the balance sheet's leaking now." 
So we will essentially torture Bradley Manning and subject him to a political show trial, and hunt Edward Snowden to the ends of the earth. We will prosecute those who reports wrongdoing though official channels to demonstrate the futility of using those channels, and to send a message to other potential whistleblowers. We will foment wars all over the earth in order to enrich a handful of arms manufacturers. And if American boys need to die in pursuit of that particular pocket of profit, so be it. But this scum, and their ilk on this side of the water, walk free, and proud knowing they're doing "God's work."
As noted above, the Independent also has a media-filled story about how these two deceived the Irish government and cost Ireland sovereignty.
_____________________________________________________________________________
Humans ARE directly to blame for a rise in the number of endangered species
It might seem to be CFS, or "common fucking sense," as re: would've her, to find a direct link between increase in population size and the number of life forms on planet Earth threatened with extinction. Yet in every gathering of sub-literates, whether it be the corner bar or Congress, there are those will argue otherwise. No more.  Research findings just in from Ohio State University demonstrate that there is a direct link between human activity and the extinction and endangerment of certain animals.
Researchers from Ohio State University discovered that as human numbers rise, the number of animals and species in the same region decrease with the study predicting that 11% of animals will be endangered by 2050.


Previous studies have suspected that the number of threatened species could be linked to the size, density and growth of the human population yet research from Ohio State University is the first to have confirmed the theory.

. . .

They found that changes in human population density had 'measurable consequences' on changes in the number of threatened species by nation.


The average nation with a growing population can expect a 3.3 per cent increase in the number of threatened mammals and birds over the 10 years and a 10.8 per cent increase by 2050, based on human population growth alone.
The implications of the study are quite clear:  human population density is at the very heart of extinction threats to both mammals and birds. The report does not directly suggest conservation efforts, but the future conservation efforts and certainly consider the impact of human population.
_____________________________________________________________________________
Surveillance not for terrorists
A Bloomberg article  thankfully reminded us of the real issue at the heart of the NSA surveillance/Edward Snowden drama.  As some of us have seen, to our horror, ordinary Americans seem to not mind the government's digital monitoring of their communications as long as it seems to be genuinely targeted terrorists. That's really not the case. The government's monitoring of our communications and days of our digital privacy is really targeted at ordinary, law-abiding citizens.
The infrastructure set up by the National Security Agency, however, may only be good for gathering information on the stupidest, lowest-ranking of terrorists. The Prism surveillance program focuses on access to the servers of America's largest Internet companies, which support such popular services as Skype, Gmail and iCloud. These are not the services that truly dangerous elements typically use.

In a January 2012 report titled "Jihadism on the Web: A Breeding Ground for Jihad in the Modern Age," the Dutch General Intelligence and Security Service drew a convincing picture of an Islamist Web underground centered around "core forums." These websites are part of the Deep Web, or Undernet, the multitude of online resources not indexed by commonly used search engines.

The Netherlands' security service, which couldn't find recent data on the size of the Undernet, cited a 2003 study from the University of California at Berkeley as the "latest available scientific assessment." The study found that just 0.2 percent of the Internet could be searched. The rest remained inscrutable and has probably grown since. In 2010, Google Inc. said it had indexed just 0.004 percent of the information on the Internet.

Websites aimed at attracting traffic do their best to get noticed, paying to tailor their content to the real or perceived requirements of search engines such as Google. Terrorists have no such ambitions. They prefer to lurk in the dark recesses of the Undernet.
 Undernet?  Really? I'm not sure most Americans, including this writer, could find the undernet if provided a map and a Chilton's Guide.  Given the fact that no self-respecting terrorist would use the open Internet for communications of any sort, one is left to consider the implications of just why the government is hoovering up all manner of personal communications of law-abiding citizens. Perhaps it's to create the "surveillance effect" of demoralizing an already cowed populace now used to serial fingering and probing by uniformed TSA goons?
…Monitoring phone calls is hardly the way to catch terrorists. They're generally not dumb enough to use Verizon. Granted, Russia's special services managed to kill Chechen separatist leader Dzhokhar Dudayev with a missile that homed in on his satellite-phone signal. That was in 1996. Modern-day terrorists are generally more aware of the available technology.

At best, the recent revelations concerning Prism and telephone surveillance might deter potential recruits to terrorist causes from using the most visible parts of the Internet. Beyond that, the government's efforts are much more dangerous to civil liberties than they are to al-Qaeda and other organizations like it.
Surveillance societies exist to disrupt and prevent change to the status quo. Here's a theory: having successfully prosecuted a 35 year class war to extract the  accumulated wealth of the American middle class, the elites now have a militarized police force and a state surveillance apparatus  in place to prevent social movements that will lead to change. Especially political movements, like Occupy. All the better for the 1% to keep their ill–accumulated gains off the table and  safely in their Cayman Islands accounts.
A related story:
_____________________________________________________________________________
Add Michael Hastings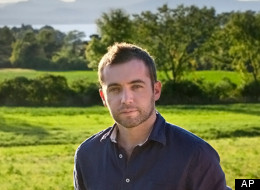 HuffPo moved an article last Monday about Michael Hastings' last communications. Speculation continues about the circumstances of his death.
Hours before dying in a fiery car crash, award-winning journalist Michael Hastings sent an email to his colleagues, warning that federal authorities were interviewing his friends and that he needed to go "off the rada[r]" for a bit.

The email was sent around 1 p.m. on Monday, June 17. At 4:20 a.m. the following morning, Hastings died when his Mercedes, traveling at high speeds, smashed into a tree and caught on fire. He was 33.
Hastings sent the email to staff at BuzzFeed, where he was employed, but also blind-copied a friend, Staff Sgt. Joseph Biggs, on the message. Biggs, who Hastings met in 2008 when he was embedded in his unit in Afghanistan, forwarded the email to KTLA, who posted it online on Saturday.
Here's the email, with the recipients' names redacted.
Subject: FBI Investigation, re: NSA

Hey (redacted names) — the Feds are interviewing my "close friends and associates." Perhaps if the authorities arrive "BuzzFeed GQ," er HQ, may be wise to immediately request legal counsel before any conversations or interviews about our news-gathering practices or related journalism issues.

Also: I'm onto a big story, and need to go off the rada[r] for a bit.

All the best, and hope to see you all soon.

Michael
Rumors that the FBI was investigating Hastings began the day after his death, with a couple of mysterious WikiLeaks tweets.
In a rare move, the FBI issued a statement denying that Hastings was under investigation. The Los Angeles Police Department also said it had found no evidence of any foul play in his death.
Hastings, an accomplished war correspondent and sharp political reporter, was best known for writing a critical Rolling Stone profile of General Stanley McChrystal that led to his resignation.
It's unclear what "big story" Hastings was working on prior to his death, but it might have to do with yet another military bigwig, this time retired general David Petraeus.
The LA Times reported that Hastings was researching a story about a privacy lawsuit brought by Jill Kelley, the Florida socialite who took center stage in the Petraeus cheating scandal, against the Department of Defense and the FBI. According to a person close to Kelley, the paper said, Hastings had plans to meet a representative of hers to discuss the case next week.
_____________________________________________________________________________
Ecuador offers U.S. rights aid, waives trade benefits
For those of us following the Edward Snowden/NSA story with the avidity of a drama, the statements made this week by Ecuadorian president Rafael Correa certainly compelled our attention.  Correa rejected trade benefits and courted the risk of sanctions, plus tolerated threats from a number of American politicians  as a result of considering asylum for Edward Snowden.
(Reuters) – Ecuador's leftist government thumbed its nose at Washington on Thursday by renouncing U.S. trade benefits and offering to pay for human rights training in America in response to pressure over asylum for former intelligence contractor Edward Snowden.

The angry response threatens a showdown between the two nations over Snowden, and may burnish President Rafael Correa's credentials to be the continent's principal challenger of U.S. power after the death of Venezuelan socialist leader Hugo Chavez.

"Ecuador will not accept pressures or threats from anyone, and it does not traffic in its values or allow them to be subjugated to mercantile interests," government spokesman Fernando Alvarado said at a news conference.

In a cheeky jab at the U.S. spying program that Snowden unveiled through leaks to the media, the South American nation offered $23 million per year to finance human rights training.

The funding would be destined to help "avoid violations of privacy, torture and other actions that are denigrating to humanity," Alvarado said. He said the amount was the equivalent of what Ecuador gained each year from the trade benefits.
Ironies abound.  Yet the fact that the president of a small, Latin American country can give voice to the many of us still inside the FSA who reject the Washington consensus  is a thing of beauty.  The wholly-owned corporate media simply gives no play to domestic critics of the new world order or any of its instrumentalities.
"They've managed to focus attention on Snowden and on the 'wicked' countries that 'support' him, making us forget the terrible things against the U.S. people and the whole world that he denounced. The world order isn't only unjust, it's immoral," Correa continued, taking an aggressive new rhetorical tack on the case.
A sentiment now forgotten in most quarters within the FSA.
____________________________________________________________________________
Deregulation Makes Things Blow Up
Charlie Pierce of Esquire made note of the fact that, when there is no oversight and regulation, owners won't spend any money on safety or their people in pursuit of maximum profit.
Meanwhile, Congress seems to be getting interested in what happened in Geismar. Today, the Senate Committee On The Environment And Public Works held a hearing into what happened in both Texas and Louisiana. The committee's chair, Barbara Boxer of California, said that, "This should be a wakeup call for all of us, and we must take steps to ensure that such a disaster never happens again. Here's the good news: under existing law, EPA can strengthen safety at facilities that handle dangerous chemicals."

If only the EPA had, you know, a director right now.

Meanwhile, Kim Nibarger, an environmental specialist for the United Steelworkers minced no words about what's really going on here. Decades of deregulation and removing the dead hand of government from American corporations have turned far too many American factories and storage facilities into mini-Bhopals in waiting.

This is Rick Perry, Governor Of Texas, including the city of West,on the EPA and environmental regulations:

"… tell the EPA that we don't don't need you monkeyin' around and fiddlin' around and gettin' in our business on every kind of regulation that you can dream up. You're doin' nothin' more than killin' jobs. It is a cemetery for jobs at the EPA."

This is "Bobby" Jindal, governor of Louisiana, including the city of Geismar, on government regulations:

"We believe in planting the seeds of growth in the fertile soil of your economy, where you live, where you work, invest, and dream, not in the barren concrete of Washington. If it's worth doing, block grant it to the states."

This is Mike Pence, governor of Indiana, including the city of Union Mills, on the same topic:

"Over several decades the proliferation of administrative rules and regulations at all levels of government has increased the complexity and expense of economic life. Reducing this regulatory burden will promote citizens' freedom to engage in individual, family and business pursuits."    

Yeah, that'll work.

Self-reporting is a joke. Leaving it to the states is an open invitation to the wild kingdom, Right now, the occasional death of a worker or three is cheaper than installing sprinklers or something. When your state's governor starts spouting off about creating a "business-friendly environment" in your state, this is what he's talking about.
____________________________________________________________________________
The blogging gods are good this week…
Conservative activist Phyllis Schlafly is still telling anyone who will listen that the Republican party should only pay attention to white voters (something that it is already pretty good at doing, according to recent data).

This is a popular refrain for Schlafy, even though, as Jordan Fabian at ABC News notes, this is precisely the strategy that lost Republicans the popular vote in five of the last six presidential elections, to say nothing of how offensive it is to suggest the GOP disregard entire segments of the voting population based on race and ethnicity.

Schlafly was a guest on a conservative California radio show when she fired off her latest proclamation about the future of the GOP, announcing that courting Latino voters is a waste of the grand ol' party's time because they "don't have any Republican inclinations at all," and are "running an illegitimacy rate that's just about the same as the blacks are."
As Hunter S. Thompson would undoubtedly observed, Res ipsa loquitor.
____________________________________________________________________________
The Accident Is NOT Contained
What better way to execute a "Great Culling" than to poison groundwater?  Washington's Blog moved this story. Record high levels of radioactive tritium have been observed in the harbor at Fukushima.
Japan Times notes:
The density of radioactive tritium in samples of seawater from near the Fukushima No. 1 nuclear plant doubled over 10 days to hit a record 1,100 becquerels per liter, possibly indicating contaminated groundwater is seeping into the Pacific, Tokyo Electric Power Co. said.

***

Tepco said late Monday it was still analyzing the water for strontium-90, which would pose a greater danger than tritium to human health if absorbed via the food chain. The level of cesium did not show any significant change between the two sample dates, according to the embattled utility.

On June 19, Tepco revealed that a groundwater sample taken from a nearby monitoring well was contaminated with both tritium and strontium-90.

***

During a news conference Monday in Tokyo, Masayuki Ono, a Tepco executive and spokesman, this time did not deny the possibility of leakage into the sea, while he said Tepco is still trying to determine the cause of the spike.
Kyoto reports:
A sample collected Friday contained around 1,100 becquerels of tritium per liter, the highest level detected in seawater since the nuclear crisis at the plant started in March 2011, the utility said Monday.

***

The latest announcement was made after Tepco detected high levels of radioactive tritium and strontium in groundwater from an observation well at the plant.
Indeed, the amount of radioactive strontium has skyrocketed over the last couple of months at Fukushima.
The New York Times writes:
Tokyo Electric Power, the operator of the stricken nuclear power plant at Fukushima, said Wednesday that it had detected high levels of radioactive strontium in groundwater at the plant, raising concerns that its storage tanks are leaking contaminated water, possibly into the ocean.

***

The company has struggled to store growing amounts of contaminated runoff at the plant, but had previously denied that the site's groundwater was highly toxic….
Xinhua reports:
Very high radioactivity levels were detected in groundwater from an observation well at the crippled Fukushima Daiichi nuclear plant, said the plant operator Tokyo Electric Power Co. (TEPCO) Wednesday.

***

The observation well was set up on the Pacific side of the plant's No. 2 reactor turbine building last December to find out the reasons why radioactivity levels in seawater near the plant remained high. The company said the sampled water could be from the contaminated water that seeped into the ground.
Just a reminder that weather patterns move West to East.
____________________________________________________________________________
Brain-eating amoebas thrive in US lakes as global warming heats waterways
These deadly invaders from the deep are showing up in surprising locations
For some people, a fatal infection without any obvious treatment strikes the sufferer down. After a swim on a hot summers day, the swimmer inadvertently inhales and me big organism which travels through the nasal passage into the brain where it multiplies devours cerebral fluid and gray matter and causes death.
And if you live in the North, it's coming to a theater near you.
These "brain-eating amoebas" — known to doctors and scientists as Naegleria fowleri, or N. fowleri — aren't believed to kill often. In the US, researchers estimate that between three and eight people die from N. fowleri disease, commonly referred to as PAM (primary amebic meningoencephalitis) each year. But that might not be the case for long. In recent years, N. fowleri has popped up in unexpected locations, which some experts suggest is a sign that warmer waters — caused by brutal summer heat waves and rising temperatures across the country — are catalyzing their spread.

 "The climate is changing, and let me tell you, so is this," says Travis Heggie, an associate professor at Bowling Green State University who's tracked the amoebas for several years. "If warm weather keeps up, I think we'll see N. fowleri popping up farther and farther north."

That speculation seems to be reinforced by recent cases of PAM, once a health woe confined to fresh water in southern states like Texas and Arizona. In Minnesota, public health officials were stunned to see two fatalities caused by N. fowleri — both young children — in 2010 and 2012. 
And this from an earlier article:
Here's a ghastly thing that has been making headlines lately: Naegleria fowleri, a.k.a. brain-eating amoebas. So far this summer, this microscopic mind-muncher has claimed the lives of three people in three different states: Virginia, Florida and Louisiana. According to MSNBC:

"Naegleria fowleri moves into the body through the nose and destroys brain tissue, according to the Centers for Disease Control and Prevention. The bug causes primary amoebic meningoencephalitis, a nearly always fatal disease of the central nervous system, the CDC reported. … Naegleria fowleri is usually found warm, stagnant water in freshwater lakes, ponds and rivers. It can also be found in wells."

The good news is that brain-eating amoeba infections are very rare, and there's no sign of any sort of outbreak at this time. Nevertheless, the Naegleria fowleri is one of nature's many ghoulish, nightmarish creepy-crawlies, ranking alongside flesh-eating bacteria, which destroys skin and muscle tissue by releasing toxins, and the human bot fly, and insect that implants its larvae into human skin. Parasite rex, indeed.
____________________________________________________________________________
In a story that would strain credulity even in these credulity-straining times when the daily headlines outstrip The Onion for absurdity, comes this piece of journalism from Dave Lindorff.
"Would you be shocked to learn that the FBI apparently knew that some organization, perhaps even a law enforcement agency or private security outfit, had contingency plans to assassinate peaceful protestors in a major American city — and did nothing to intervene?

"Would you be surprised to learn that this intelligence comes not from a shadowy whistle-blower but from the FBI itself – specifically, from a document obtained from Houston FBI office last December, as part of a Freedom of Information Act (FOIA) request filed by the Washington, DC-based Partnership for Civil Justice Fund?

"To repeat: this comes from the FBI itself. The question, then, is: What did the FBI do about it?"
Many will recall that the Occupy movement swept the US beginning in mid-September 2011, taking root in a number of urban areas. It was rare for a city of any note not to have a couple of bedraggled activists in residence, many of whom had visited the OWS encampment in Zuccotti Park to see how Occupy was done. In October of that year the movement came to Houston. Given the prevailing, uh, local political temperature, the local powers-that-be, including law enforcement, banking and oil execs reacted even more strongly than in some other places.
The push-back took the form of violent assaults by police on Occupy activists, federal and local surveillance of people seen as organizers, infiltration by police provocateurs—and, as crazy as it sounds, some kind of plot to assassinate the "leaders" of this non-violent and leaderless movement.

Here's what the document obtained from the Houston FBI, said:

An identified [DELETED] as of October planned to engage in sniper attacks against protestors (sic) in Houston, Texas if deemed necessary. An identified [DELETED] had received intelligence that indicated the protesters in New York and Seattle planned similar protests in Houston, Dallas, San Antonio and Austin, Texas. [DELETED] planned to gather intelligence against the leaders of the protest groups and obtain photographs, then formulate a plan to kill the leadership via suppressed sniper rifles. (Note: protests continued throughout the weekend with approximately 6000 persons in NYC. 'Occupy Wall Street' protests have spread to about half of all states in the US, over a dozen European and Asian cities, including protests in Cleveland (10/6-8/11) at Willard Park which was initially attended by hundreds of protesters.)

Occupiers Astounded—But Not Entirely

Paul Kennedy, the National Lawyers Guild attorney in Houston who represented a number of Occupy Houston activists arrested during the protests, had not heard of the sniper plot, but said, "I find it hard to believe that such information would have been known to the FBI and that we would not have been told about it."  He then added darkly, "If it had been some right-wing group plotting such an action, something would have been done. But if it is something law enforcement was planning, then nothing would have been done. It might seem hard to believe that a law enforcement agency would do such a thing, but I wouldn't put it past them."
Seeking confirmation, the reporters and asked the FBI about this document—which, despite its stunning revelation and despite  press releases, was, per usual, generally ignored by mainstream and "alternative" press alike.
The FBI confirmed the authenticity of the document and that it originated in the Houston FBI office. (The plot is also referenced in a second document obtained in PCJF's FOIA response, in this case from the FBI's Gainesville, Fla., office, which cites the Houston FBI as the source.)  That second document actually suggests that the assassination plot, which never was activated, might still be operative should Occupy decisively re-emerge in the area. It states:
On 13 October 20111, writer sent via email an excerpt from the daily [DELETED] regarding FBI Houston's [DELETED] to all IAs, SSRAs and SSA [DELETED] This [DELETED] identified the exploitation of the Occupy Movement by [LENGTHY DELETION] interested in developing a long-term plan to kill local Occupy leaders via sniper fire.
Remington Alessi, an Occupy Houston activist, was one of the seven defendants whose felony charge was dropped because of police entrapment. He speculates that the plot could have been the work of a police or a private security group.
Alessi, who hails from a law-enforcement family and who ran last year for sheriff of Houston's Harris County on the Texas Green Party ticket, garnering 22,000 votes, agrees with attorney Kennedy that the plotters were not from some right-wing organization. "If it had been that, the FBI would have acted on it," he agrees. "I believe the sniper attack was one strategy being discussed for dealing with the occupation." He adds:

I assume I would have been one of the targets, because I led a few of the protest actions, and I hosted an Occupy show on KPFT.  I wish I could say I'm surprised that this was seriously discussed, but remember, this is the same federal government that murdered (Black Panther Party leader) Fred Hampton. We have a government that traditionally murders people who are threats. I guess being a target is sort of an honor.
This simply cannot go on.
____________________________________________________________________________
Quick hits
This is a number of odd bits collected throughout the week. Some of these stories received national play, and need no attention here. As for the others, after you get past 5000 words, you simply need to quit.
New hero in Texas
http://site.pfaw.org/site/MessageViewer?dlv_id=52542&em_id=38761.0
Texas Abortion Bill Filibustered By State Senator Wendy Davis Is Dead
http://www.huffingtonpost.com/2013/06/26/texas-abortion-bill_n_3501005.html
____________________________________________________________________________
Who they are.
Yeah____________________________________________________________________________
http://www.theverge.com/2013/6/28/4473694/iea-says-renewable-energy-overtakes-natural-gas-nuclear-by-2016
____________________________________________________________________________
Mixed week for SCROTUS
http://mariopiperni.com/conservative-media/scotus-rules-jesus-weeps.php