From the keyboard of Surly1
Follow us on Twitter @doomstead666
Like us on Facebook
Anthony Freda
Originally published on the Doomstead Diner on June 7, 2020
"Returning violence for violence multiplies violence, adding deeper darkness to a night already devoid of stars."
-Martin Luther King, Jr.
---
My family tree is replete with police and firemen. My great uncle was a cop. My cousins are cops. Likewise my wife's family is full of police and firemen. I suspect it's that way for most\ people; police work is so ubiquitous that most working class families have cops dangling somewhere from the family tree. So I bring to a discussion of police and police work no agenda other than that of a taxpayer, a citizen, and a pasty white man comfortable enough to be concerned for social justice, at least before cocktail time.
So it's with sadness that I beheld the events of the week and conclude that police departments in this country need a giant enema. What happened to George Floyd was bad enough; what happened to an 75-year man in Buffalo is quite another.
Video of two Buffalo, New York police officers pushing an elderly man to the ground quickly went viral late Thursday night, drawing widespread criticism. The mayor of Buffalo, Byron W. Brown, tweeted a statement saying "I was deeply disturbed by the video, as was Buffalo Police Commissioner Byron Lockwood. He directed an immediate investigation into the matter, and the two officers have been suspended without pay.
(The victim was later identified as Martin Gugino, a long-time peace activist.) The ubiquity of video cameras on phones, such as that which documented the Buffalo incident, would make you think police might have some concern for better PR. These videos go viral and make it around the world while the excuses from the Police Union are putting on their pants. John Evans, the president of the Buffalo Police Benevolent Association, said,
They were simply doing their job. I don't know how much contact was made. He did slip in my estimation. He fell backwards.
In response to the suspensions of the two most egregious offenders, 57 members of Buffalo police riot response team resigned en masse. Not a good look.
We've also seen images of white journalists being shot with rubber bullets and beaten with truncheons, and innocent white protesters manhandled by warrior cops. What black Americans have been living with for many decades, becomes newsworthy only when it happens to white people. Better late than never. The fact that police are responding to protests about police violence with even greater violence indicates an innate brutality, an imperfect strategy, and the failure to remember who they ultimately work for. In particular, who is paying the bills.
---
No one minimizes that police work is hard. Imagine living with the prospect that the next routine traffic stop can explode in gunplay. Imagine daily contact with drunks, the mentally disabled and violent criminals. Cops confront life-and-death situations on a regular basis. Yet if media and police unions repeat the line that "police work is dangerous," it becomes a self-fulfilling prophecy. Do police develop an anticipatory mindset of violence when they believe that they are going into deadly battle when they head out on patrol?
Is there no training?
Yet none of that should excuse away the snarling brutality exhibited by cops against unarmed, otherwise peaceful protesters. Ever since we were able to wink at the Eighth Amendment's prohibitions against cruel and unusual punishment to justify torture (rebranded as "enhanced interrogation" ), we have forgotten who we were and what we once stood for.
---
As I noted last week, police are the occupation army of capital. Their job is to protect property and wealth. Regardless of what you think, the Supreme Court has held that police are under no obligation whatsoever to "protect and serve" you. Occupation armies quite justifiably view a subject citizenry as hostile. We learn, for example, that the vast majority of city police in Minneapolis live in the suburbs. This is common among most city workers. But it means cops do not view the people they are patrolling as neighbors. Imagine the change in outcomes if they did.
Consider the following headlines from US papers just this past week:
June 6, 2020 | 10:33am The officers are anticipated in court Saturday, according to sources cited by a local NBC affiliate. Their colleagues from the department's Emergency Response Team are expected to escort them inside…
JUN 02, 2020|12:39 AM Riot police in Washington, D.C., used tear gas to clear protesters from a park near the White House as President Trump vowed to crack down on the demonstrations. Around 6:30 p.m., a half hour before the city's 7 p.m. curfew, police used tear gas, rubber bullets, shields and horses to force protesters out of Lafayette Park…
June 6, 2020 Use teargas, batons, pepper spray, fists, feet and vehicles against protesters sparks lawsuits and international condemnation
June 6, 2020 | 8:25am The elderly Buffalo protester knocked to the ground by cops in a viral video that has become an international symbol of police brutality was an "agitator" who was "trying to…
June 5, 2020 | 5:52pm Martin Gugino — the 75-year-old man who was shoved to the ground by Buffalo police in a video seen by millions — is a long-time peace activist and "gentle person,"…
June 5, 2020 | 3:56pm The entire Buffalo police Emergency Response Team has resigned following the suspension of two officers who were caught on video shoving a 75-year-old protester to the pavement, according to reports…
June 6, 2020 | 9:20am A 33-year-old black man who died in police custody in Tacoma, Washington, screamed "I can't breathe" on dispatcher audio, a lawyer for the man's family said. Marcus Ellis was apprehended…
June 5, 2020 | 10:42pm Anti-police brutality protesters in New York City paid their respects on Friday to Breonna Taylor, a black EMT who was fatally shot by cops in her home in Kentucky home…
June 5, 2020 | 1:41pm Negotiators for the city of Minneapolis have agreed with the state to ban the use of chokeholds by police and to require police to report and intervene anytime they see…
June 5, 2020 | 1:40pm Washington, DC, Mayor Muriel Bowser on Friday had "Black Lives Matter" painted in large yellow letters on the street that leads to the White House, and also designated the square…
June 5, 2020 | 3:43am KANSAS CITY, Mo. — Kansas City is reforming police procedures after criticism from black organizations about police conduct during nearly a week of protests as well as long-standing tension between…
June 4, 2020 | 11:31pm Members of the Minneapolis City Council pledged to "dismantle" the city's police department in the wake of worldwide protests over the killing of George Floyd. Council President Lisa Bender joined…
June 4, 2020 | 9:50am Three NYPD officers were caught on video apparently beating a cyclist with their batons. One of the officers is seen whacking the cyclist as he peddles across an intersection, with…
June 4, 2020 | 1:39am The City Council has secured a veto-proof majority for legislation to criminalize NYPD chokeholds, Speaker Corey Johnson said Wednesday. With 35 Council members supporting the bill, it can become law over…
June 2, 2020 | 8:39pm A mass of anti-police brutality protesters gathered in front of Trump International Hotel ahead of Tuesday's 8 p.m. curfew, as demonstrations continued to rage across the city for a sixth…
June 2, 2020 | 7:08pm George Floyd's 6-year-old daughter stood next to her weeping mom at a press conference Tuesday as the woman recalled how Floyd moved to Minnesota to help support them — and…
June 2, 2020 | 3:06pm Body camera footage shows the officers breaking the windows of a car and yanking the students, Taniyah Pilgrim, 20, and Messiah Young, 22, out Saturday night as they were riding…
June 2, 2020 | 1:09pm A Fort Lauderdale cop has been suspended after he was caught on video shoving a kneeling protester during a George Floyd demonstration Sunday, according to a report.
June 5– As people take to the streets to protest racism and police violence against Black Americans after a Minneapolis police officer killed George Floyd last week ― it doesn't matter who you are or why you're there: The cops will take you out.
June 4- It's not unusual for politicians and candidates for office to express their fervent and unwavering support for the Second Amendment. Now would be an ideal time for them to show the same allegiance to the First Amendment and its guarantee of a free press.
Neighbors usually don't do these things to neighbors. One wonders how much of the brutality we see comes from the infiltration of law enforcement agencies by white supremacists, members of the alt right and neofascists. These groups maintain an active presence in U.S. police departments and other law enforcement agencies.
The FBI Counterterrorism Policy Guide from April 2015, obtained by The Intercept. The guide, which details the process by which the FBI enters individuals on a terrorism watchlist, the Known or Suspected Terrorist File, notes that "domestic terrorism investigations focused on militia extremists, white supremacist extremists, and sovereign citizen extremists often have identified active links to law enforcement officers," and explains in some detail how bureau policies have been crafted to take this infiltration into account.
We saw in Charlottesville how state police and others stood aside while armed Klansmen and Nazis ran amok, resulting in injuries to antifascist protests and the death of one woman, Heather Heyer, run over by a Nazi from Ohio. (This was the episode that led to Trump's infamous refusal to disavow Nazis, proclaiming that there were "good people on both sides.")
---
"When the looting starts, the shooting starts."
–Miami police Chief Walter Headley, 1968, tweeted by Trump May 29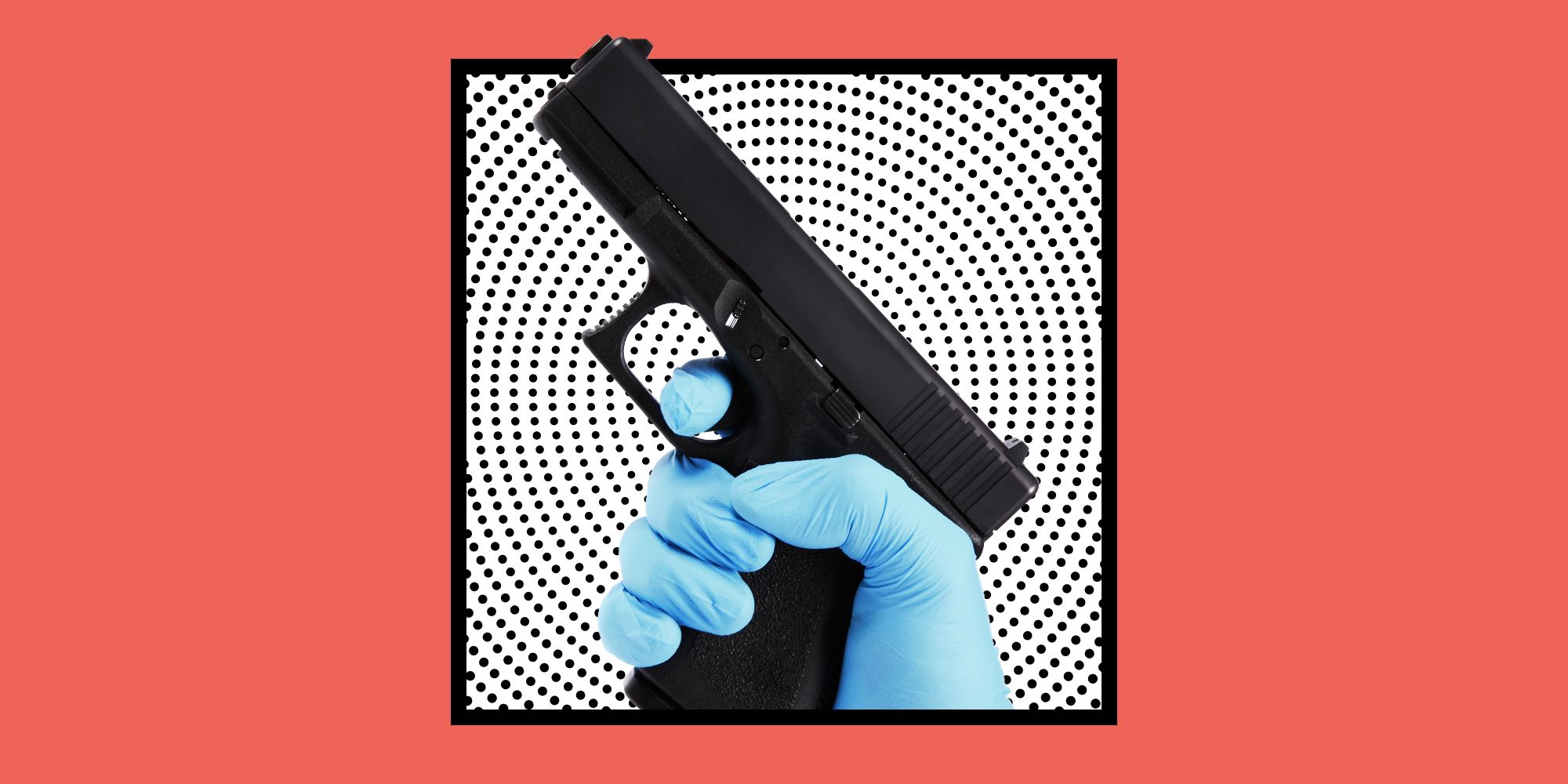 Trump's effusions of "treat 'em rough," and "Dominance!" all contribute to an atmosphere that lends itself to brutality. Law-enforcement officers know that they no longer have Obama and Holder looking over their shoulders; Now it's Trump and Barr, and they are free to indulge their darkest impulses. As recently as five years ago, the police were afraid of being filmed, having their images captured, with the potential to be identified. No more. Now it seems having brutality captured on video is a badge of honor. Virality, bitchez…
Little surprise that if cops know that state-sanctioned violence is permissible, state-sanctioned violence is what we'll get. The murder of Ahmaud Arbery was a clear a case of vigilantism as we are likely to see. The only thing missing were the robes and hoods.
American authoritarianism is going to be rooted in racist violence. The Compromise of 1877, which ended a tie vote in the Electoral College and Rutherford Hayes becoming President, was conditioned upon the withdrawal of Federal troops from the south. This ended Reconstruction, as well as the vision for a unified country. It also reinvigorated the KKK, and birthed Jim Crow.
Racism received a booster shot when Woodrow Wilson screened "Birth of a Nation" at the White House in 1915. The D.W. Griffith film glorified the Klan and told a false story about race relations in the South, with the aim "to revolutionize Northern audiences that would transform every man into a Southern partisan for life." "Birth of a Nation" built upon the existing myth of The Lost Cause promulgated by Confederate propagandist E.A. Pollard, a fictional re-writing of history that endorsed the supposed virtues of the antebellum South, viewing the Civil War as a struggle primarily to save the Southern way of life, or to defend "states' rights", in the face of overwhelming "Northern aggression." Ignoring the abject treason of the slavers.
Racist policing has a long and ignoble pedigree, and now it has been given new life by the most openly racist president since Wilson.
---
The First Amendment is visibly under assault. Dozens of reports from around the country this week have shown journalists getting shot at, manhandled, abused and arrested by police officers, even after identifying themselves as journalists. We saw a CNN journalist arrested live on national TV while filing a report. Coming soon, a further assault on freedom of assembly, complete with truncheons wielded upon peaceful, defenseless protesters.
This is the sort of behavior we are used to seeing from Egypt, Brazil, Kenya or Paraguay, not the US. But the non-lethal techniques we've tested abroad have come home. And are paid for with our tax dollars.
We've seen an increasingly weak and desperate president label antifa as a "terrorist group" as he ramps up the tough-guy rhetoric. All in service to a sort of illusory "patriotism," which is simply rabid nationalism in drag. Trump wraps himself in the flag, and raises a bible as a worship object. Flag worship raises armies, after all. And military veterans often muster out and join the police.
Next time we will review why it is so difficult to prosecute cops– the concept of "qualified immunity," which some are trying to end. And how we might effect change: Cut the rot at the root, go after the funding, And watch the weed wither and die. As always, follow the money.
---
Surly1 is an administrator and contributing author to Doomstead Diner. He is the author of numerous rants, screeds and spittle-flecked invective here and elsewhere. He lives a quiet domestic existence in Southeastern Virginia with his wife Contrary. Descended from a long line of people to whom one could never tell anything, all opinions are his and his alone.
From the keyboard of Surly1
Follow us on Twitter @doomstead666
Like us on Facebook
Originally published on the Doomstead Diner on June 2, 2020
"I swear to the Lord, I still can't see, why Democracy means, everybody but me." –Langston Hughes
---
I'm old enough to remember when White America was outraged– OUTRAGED, I say– when H. Rap Brown offered America the simple truth that "Violence is an American as cherry pie" in July of 1967 at a press conference in Washington, D.C. That was long before the Chicago police and the FBI murdered a sleeping Fred Hampton in December of 1969.
I'm old enough to remember WMD. Remember those? "Yellowcake," the excuse for a Republican administration lying us into the wrong war, with Fox News and Hate Radio accusing those opposed of treason. Remember The Great Recession? Presided over by a Republican president who having pissed away the Clinton budget surplus on tax cuts (and more tax cuts) for a war based on lies? The effects of which then exacerbated by Republicans in Congress determined to sabotage whatever Obama might have tried to ease the suffering of millions?
Memory: the liberal superpower. But the long history of this country is written in blood, built on the bones of the indigenous, the slave, the immigrant laborer, and other "conditional citizens," whose rights to "life, liberty, and pursuit of happiness" are conditioned upon not being locked on by a police searchlight or targeted by police weapons.
There has been an open season on black American males with no bag limit. Cops are able to summarily execute black Americans with minimal, if any, consequence. Hence the long overdue rising which has bubbled over this week In response to the on-video murders of George Floyd, and before him Ahmaud Arbery. But a list of the dead would be a roll call of ignominy: Breonna Taylor, Freddie Gray, Michael Brown, Eric Garner, Tamir Rice, Philando Castile…
In late stage capitalism, where everything has been commoditized, where almost all speech is marketing, no one should be surprised that police are the occupation army of capital. Occupation armies treat the citizenry as hostile. Expect no less on America's streets.
Yet the brutality and direct targeting of journalists is new for this country, another milestone in the march to fascism.
Trump has sown hatred of the press for years, borrowing techniques more often seen in third world dictatorships, Now journalists are under assault from police and protesters alike.
On Friday, while reporting on live TV, CNN's Omar Jimenez and his crew was arrested as the crew covered George Floyd protests. CNN reported that the arresting officers were from the Minnesota State Patrol. The reason for their arrests was not immediately clear, but was later attributed to orders issued by Gov. Tim Walz to clear the area.
CNN's Josh Campbell, also reporting from the area but not standing with the on-air crew, said he, too, was approached by police, but was allowed to remain. Jimenez is black and Latino, while Campbell is white. For his part, Walz apologized to CNN, saying there was "absolutely no reason" for the arrests and that he took "full responsibility."
Elsewhere around the country, journalists were harassed and targeted by police.
In Louisville, a police officer fired pepper balls at a local TV reporter, Kaitlin Rust. In Denver, police fired paintballs and tear gas, hitting a news photographer and his camera. Bellingcat has documented at least 50 separate incidents where journalists have been attacked by law enforcement.
Those who say that Trump's rhetoric is just harmless bloviating are kidding themselves. We are watching a real time devolution to fascism, American-style. Steve Bannon may be gone from the White House grounds, but his message lives on. The press is the enemy, says Bannon.
The media here is the opposition party. They don't understand this country. They still do not understand why Donald Trump is the president of the United States."
But they're going to understand it good and hard. Bannon's advice is to "flood the zone with shit," overwhelming the media with disinformation, distraction, and denial. After three and a half years, the American press finds itself having gone from being called names to becoming targets of police suppression. Late Tuesday, Trump emerged from his bunker for a photo op and a message of repression.
---
"At this point we should probably just be called the states of america."
–Sarah Silverman
Trust in the government has steadily eroded ever since the Warren Commission report. Vietnam, death tolls. Pentagon Papers. Iran-Contra and that lying lout Oliver North. Pardons all around. Yellowcake. Cooked intel. War in Iraq after 9-11. Concealment, deception and outright lies have characterized U.S. national security policy for decades. So little surprise that some people are willing to dismiss appeals to authority and evidence-based claims.
Others are as eager and willing as ever to turn over their legal rights to a legally spurious junta making it up as they go along.
Far-Right extremists Are showing up, hoping to Turn the George Floyd Protests Into a new civil war. They show up in cars with license plates removed, and often dress in "antifa" drag, wearing the black goodies associated with "black bloc" anarchists. Plus it appears that Agents provocateur may now be part of the standard policing playbook for dealing with protest. For those interested, the blog Just Security has published an analysis of these infiltration tactics, particularly those of "accelerationists," an extreme subset of white nationalism whose goal is to bring about chaos and destruction via a Charles Mansonesque race war.
Many reports from Minnesota of cars without license plates. When approached by police the occupants scatter on foot. Here is one.
During Occupy I told anyone who would listen to assume that anyone exhorting you to violence is a cop or a spy. Now you can add infiltrator to the mix.
Trump called the protesters "thugs" and threatened to have them shot. "When the looting starts, the shooting starts," he tweeted, parroting a former Miami police chief whose words spurred race riots in the late 1960s. Marvelous deflection from the over 100,000 deaths Trump has caused by his mishandling of the Covid-19 pandemic. All the better to drive Whites into the arms of the assorted fascists, grifters and neo-Confederates that comprise the Trump regime.
And we learn that "antifa," that all purpose blamesicle beloved of the alt-right, (and which is not an organized group), is to be designated as "terrorist organization." As with so many Trump pronunciamentos, the government has no existing legal authority to label any domestic group in the manner it currently designates foreign terrorist organizations.
Antifa just means "anti-fascist;" It's not a club holding monthly meetings. But for the fuzzy thinkers of the right, antifa is some centrally controlled, George Soros-funded Monolith of The Resistance. Within the cult of perpetual victimhood that defines the drooling right in this country, antifa is a made-to-order whipping boy.
Why does he get away with it? The complicit beltway media and their apparatchik bosses whose fat livings depend on Republicans returning their phone calls. And whose stock in trade is "bothsiderism" punctuated by "whataboutism." A.J. Liebling famously said, "Freedom of the press is guaranteed only to those who own one." And the bookers and producers understand that and follow their assigned scripts, all of which support the existing system and the preservation of capital.
---
This week we learned that the only way to protest correctly is show up armed with guns at a state capitol.
---
10 steps to closing societies and to totalitarianism.
Invoke a terrifying internal and external enemy.
Create secret prisons where torture takes place.
Develop a thug caste or paramilitary force not answerable to citizens.
Set up an internal surveillance system.
Infiltrate and harass citizens' groups.
Engage in arbitrary detention and release.
Target key individuals.
Control the press.
Cast criticism as espionage and dissent as treason.
Subvert the rule of law.
–Naomi Wolf
We should have undone the so-called PATRIOT Act and other pernicious laws before now. Indefinite detention, anyone? Trump and Barr will exploit the far corners of American law to hound their opponents. So for the second or third time in a decade, I awaken to learn I've been labeled a terrorist by my own government for believing that the government is abusive. So now I find myself an enemy of the state. It's not even Wednesday yet.
---
"When fascism comes to America it will be wrapped in the flag and carrying a cross."
–Attributed to Sinclair Lewis
So why don't we just bring civil charges Or otherwise attempt to bring rogue cops to some sort of justice?
But when Goerge Floyd's family goes to court to hold the officers liable for their actions, a judge in Minnesota may very well dismiss their claims. All because of a legal doctrine called "qualified immunity" that specifically shields government officials, including poilice, from most such claims. Police act like laws don't apply to them because of 'qualified immunity.' They're right.
The Supreme Court created qualified immunity in 1982. With that novel invention, the court granted all government officials immunity for violating constitutional and civil rights unless the victims of those violations can show that the rights were "clearly established."Although innocuous sounding, the clearly established test is a legal obstacle that's nearly impossible to overcome. It requires a victim to identify an earlier decision by the Supreme Court or a federal appeals court in the same jurisdiction holding that precisely the same conduct under the same circumstances is illegal or unconstitutional. If none exists, the official is immune. Whether the official's actions are unconstitutional, intentional, or malicious is irrelevant to the test.
One imagines that if police were subject to civil liability for their actions, including loss of pension oif convicted, we might quickly see a change in the amount of abusive behavior on the part of police.
As I got ready to post this, events have swarmed these scribblings. Moments after threatening to unleash the military against the American people, styling them "antifa," or "professional anarchists" – for the crime of seeking racial justice, #BunkerBoyTrump had military police teargas and shoot rubber bullets into a peaceful crowd. This display of supposed "toughness" was so a reality TV "president" he could hold a pointless photo op, clutching a Bible in front of a church. Thus making Sinclair Lewis a prophet: Fascism has come to America.
I'm old enough to remember a different America. One where the cop on the beat or street was a potential source of aid and safety. Where people didn't cower in fear or snarl in loathing at their neighbors for their political beliefs. And one in which every yahoo with a grievance didn't brandish an AK-47 (or a hunting bow) at a public demonstration. Or where the President at least pretended to care about the welfare of his fellow citizens. But those days are long gone, as the American public learns what foreign governments have already learned through the last three and a half years: America is no longer to be trusted or counted upon.
---
Surly1 is an administrator and contributing author to Doomstead Diner. He is the author of numerous rants, screeds and spittle-flecked invective here and elsewhere. He lives a quiet domestic existence in Southeastern Virginia with his wife Contrary. Descended from a long line of people to whom one could never tell anything, all opinions are his and his alone, because he paid full retail for everything he has managed to learn.