Off the keyboard of John of Wallan
Follow us on Twitter @doomstead666
Friend us on Facebook
Published on the Doomstead Diner on January 8, 2016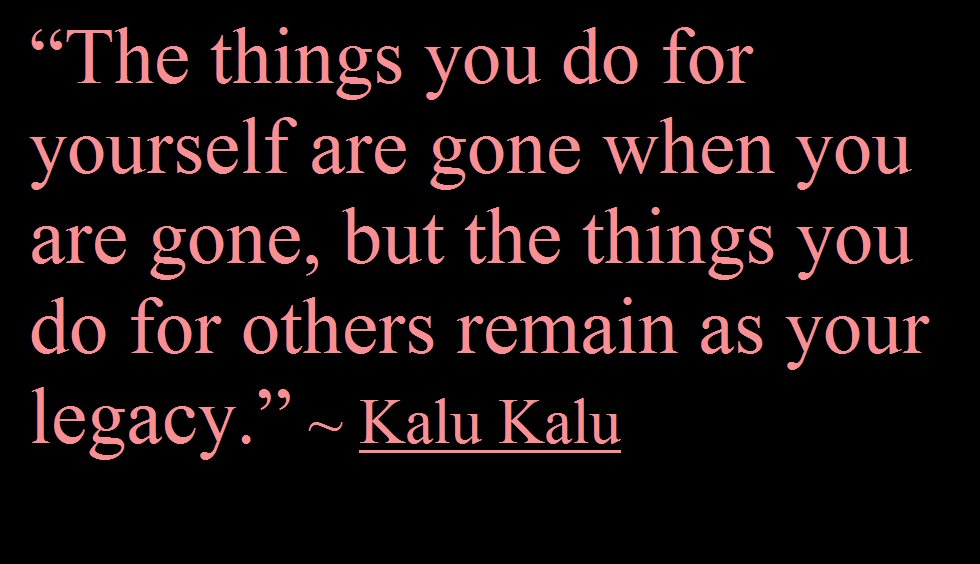 Discuss this article at the Kitchen Sink inside the Diner
Wake up! Or our legacy along this dead end road is not going to be pretty.
True prophecy lies in the music, you just need to stop and read the lyrics…
Suicide is painless. Johnny Mandel
It is now more than 20 years since Kurt Cobain died of a self-inflicted gunshot wound. Those of you who are not Nirvana fans might not think much of this fact, but myself, like a lot of other 40 something fans have fond memories of the whole Nirvana episode on the road to our final destination. Done too soon indeed! While listening to Nirvana and reading an article about the anniversary of their last Album "In Utero", I decided to take the time to ponder what our legacy will be when we finally smoke our last cigars. I use the collective "our", rather than the personal "I", to make sure that whoever reads this knows I am not getting all melancholy and suicidal like poor Kurt. No, I am getting all judgemental on our collective 21st century asses. Nothing sentimental or defeatist here. Let's face the facts; we have just about screwed everything up we can along the road less travelled in the pursuit of instant gratification, you included sunshine, and it's about time we tried to fix it.
Gimme Shelter. The Rolling Stones
The news is full of the governments trying to distract us from the bad moon rising by kick starting another war in Iraq, Syria, Venezuela, Ukraine, the South China Sea, and in half a dozen other places just far enough away to be able to change channels and ignore. All the while the religious are urging them on in order to bring on Armageddon due to some obscure reference to the fall of Damascus, or the 7 headed hydra, or the fall of the temple, in the middle ages interpretation of a Bronze Age myth from sheep herding desert dwellers they take as the word of their important imaginary friend. We have the central banks printing money and screwing the middle classes even more than their usual lower class targets, poverty, environmental catastrophes, crime, sex and drugs. Not a lot has changed since Woodstock, except the hippies all gave up. Too much THC probably made the true flower children all pacifist, fatalists, while the rest, just along for the sex and drugs, woke up and screwed the rest on their way to living in a gated communities of fat, greedy "entrepreneurs" with selfish children and silicon spouses. I am sure in 100 years the dictionary will have "entrepreneur" and "psychopath" interchangeable.
Down to Earth. Peter Gabriel
From birth we are told to work hard and get ahead. We are not told tread softly and leave this place better off than when we arrived; that would be too radical… While Gordon Geckos "Greed is good" may be taking it too far, we are certainly told we deserve to have it all, whatever that means, and that if we work hard we can have it. I am sorry to burst your bubble Cinderella, but you going to the ball has too high a price. We are currently consuming 5 earth's worth of resources according to thinking people, as opposed to the "Real Experts": the religious bigots, psychopaths/ entrepreneurs or employees of such. Many seem to think this over consumption is Ok. Science will work out a fix, or more commonly, if I make enough money I can buy my way out of trouble… Sustainability is an interesting concept. When something is unsustainable, it will end. Get it? Apparently not.
Party like its 1999. Prince
I am the first to say we are here for a good time not a long time. Many take this comment out of context. Our lifetimes are but blinks of an eye compared to the lifespan of trees, let alone whole forests and ecosystem. Usually…. We seem to think it is Ok to chop down the trees today for gadgets tomorrow, but fuck next week; it's too far away. That thinking has lasted hundreds of years, spurred on by the strong tribes with plenty of resources and armies with their gods on their side. It's now next week, and we seem to be approaching the limits of diminishing returns to mix a few mathematical metaphors, as well as paint a reality few understand. More importantly, few want to understand. Ignorance is indeed bliss… In the short term anyway.
Stupid Girl. Pink
Sound like bull wank to you rocket surgeons? Look around. Take your eyes away from your thousand inch flat screen TVs, showing ever increasing banal escapism of titillation and fake reality, made from non- renewable oil and rare earth minerals, and have a look at the real reality show that is life. We are running out of oil, phosphate, water, functioning antibiotics and arable land to name but a few. The biggest deficiencies seem to be empathy for our fellow man and intelligence, and they are both diminishing despite the fact they should be renewable resources. Instead we have a return to ignorance and superstitions and the reliance on faith to get us through these supposedly hard times. There is a Russian sailor's proverb which goes something like this: Pray all you like, but keep rowing. I have some news for you sunshine: These are not bad times, these are the new normal. Shortages means high prices. High prices means lower living standards.
Street fighting man. The Rolling Stones
I for one am not taking this lying down, but as the song says "But what can a poor boy do?" Speak up would be a start. (I don't sing in a rock and roll band) We are told the meek are to inherit the earth. They will inherit a sewer just before they die from drowning. Better to die standing than live on your knees is a better option Shania Twain gave us. I am trying to make somewhat of a stand against the biggest destroyers of life, happiness and humanity, namely the 4 great horseman of the thinking man's apocalypse:
Consumerism

Globalisation

Religion

Nationalism
#1: Consumerism.
Oh lord can't you buy me a Mercedes-Benze. Janis Joplin
Never have I seen a more wasteful pathetic notion than the competing we do to obtain the latest plastic gadget to impress our plastic friends because if we don't we can't possibly be happy. Talk about getting no satisfaction! I drive old 2nd hand cars, not because I am cheap, (though I probably fit that definition), but because it consumes the least resources across its lifetime. It may consume slightly more fuel than the latest vehicles, but it has a longer time to amortise the inherent energy and materials used in its manufacture, which are significant, and hence is actually better for the environment than buying the latest and greatest and scrapping the old ones. I have had plenty of questions as to why I drive an old car. Few can understand that it is a choice I make. Everyone seems to think it is a mental illness that I prefer to drive an old car than go out and get a loan for a shiny new penis extension on wheels….
Big Yellow Taxi. Joni Mitchell
Remember the first word in the "Reuse, reduce, recycle" mantra is reuse. We seem to jump straight to the last: recycle in order to give us a clear conscience while we throw out the half kilo of plastic wrapping our latest i-gadget came wrapped in, shipped half way around the world. We then get doubly chuffed with ourselves when we donate our old gadget to those poor unfortunate people overseas who are kept in slave labour making the i-gadgets for us in the first place. Having worked in recycling, and specifically electronic recycling I have become even more cynical. Green wash is the best way to describe it. The ability to make those of us in the first world destroying the planet feel comfortable while doing it by allowing us to give back a small amount of what we took, usually from the third world at gun point. Instead of lying awake at night we sleep soundly having completely laundered all our guilt. If that does not work 100% we can always pray for them. That always makes us feel better, and requires much less effort.
#2: Globalisation.
Is this the world we created? Queen
Consumerism and Globalisation go hand in hand, much like religion and war. Globalisation means cheap goods but low wages too. It means you compete with people in Bangladesh on $1 a day, or people in West Africa on $0.50 a day, or those on death row in China who are slave labour until they are despatched and have their organs harvested for those that can pay for them, usually people not from their area. It means low paid labour intensive jobs go to where people are working slaves. Think I am getting carried away? Go check where your last pair of sneakers came from, and see if you can find out how much the obscenely profitable multi-national paid for them. Slavery is alive and well in the 21st century, we just have a clear conscience because we pay a token fee to the slave and they are far enough away in the plantations that we don't hear the cries when they are whipped. Real slaves were at least fed and housed as they had a worth to their owners. Globalisation also means we can pay others to die for us. My first job in the recycling industry entailed me loading containers full of waste plastic which we sent to china for "Recycling". About 40% of what we sent was recycled. The rest got burned, buried or thrown in their local river. Their local river is a long way away from where I lived, but it gave us all a warm glow that our discarded widget was being sent to kiddies in "Overthereistan" to sort in slave conditions and stay alive long enough to breed in order to get the next generation of cheap labour.
Globalization Is Good For. David Rovics
As manufacturing in Australia dies, just as it has in most first world countries, we are starting to see the reality. Those of us with jobs can buy cheap goods. Those without go without. Advertising pushes us to consume more and more we can afford less and less. More and more is produced overseas at low cost. More and more is produced with local ecological destruction. More and more is shipped around the world in polluting forms of transport. More and more is thrown out after its short lifespan with built in obsolescence
#3: Religion.
Imagine. John Lennon
Any and all religion is truly a crime against humanity. All religion is evil. Religions are a collection of non- living self-replicating entities, like viruses, which ironically exhibit all the natural selection traits so many of its followers rally against. Through natural selection the ones with the favourable traits come to dominate and survive/ kill off the others. This occurs over hundreds of years, with random mutations, (schisms), throwing up new branches along the evolutionary tree. Some branches die out, particularly those who don't reproduce in enough numbers, while others that capture the mojo of the moment thrive. Of course the truly successful ones are the ones that get to a dominant position and then forbid any variance through amalgamating with local authorities/ governments and make religious doctrine official law of the land, tying in cultural identity along the way. Think of Judaism in Jerusalem, Catholicism in Italy, Islam in Saudi Arabia or the Hinduism in India. They cement their position by official doctrine of ignorance and denial, for science and knowledge is indeed the opposite of religion. A fact is still a fact no matter how many deny it. Religious apologists always attack my contempt for religion, sighting what they call moderates to counter my supposed fanatics. Most view themselves as moderates. I view them as ignorant apologists. There are no moderates in religion, just those blissfully unaware of what crime is being committed in their name, with their financial assistance. Many Christians don't believe half of their official church doctrine on topics such as women's rights, homosexuality, marriage, slavery, birth control, climate change, exorcisms and miracles, but are blissfully ignorant to the fact that their mere patronage fuels the bigotry of the dogmatic few who spew this bile and spread disease, death and misery through their ideology of hate. Yes you read that right: the followers of the teachings of the long haired hippy Nazarene seem to me the most destructive of all. Oh the irony. The 3 Abrahamic religions in particular are very similar in their bigotry, yet seem to have the most to fight about. They can't all be god's chosen people.
#4: Nationalism.
Get Your Filthy Hands Off My Desert. Pink Floyd
I am a patriot. I love this country and I love the freedoms and lifestyle we possess. I am not a nationalist. I have no desire to burn flags or point out differences between me and the "others", nor am I likely to get upset if someone burns a flag. I am not a wimp. I have jumped in the ring and gone 3 rounds with a heavy weight. (I lost on points). I have faced up to many challenges and difficult moments and believe I am a man, whatever that means. I am also not afraid to voice my opinion nor am I afraid to stand up to injustice, even if I stand alone. I am also an ex-soldier, and I am lucky enough to not have to "Represent the Country" but still bear the scars of this foolish childhood folly, and I don't mean just the physical scars. I once contemplating killing in my country's name. How futile. In reality I would have been killing in the interest of some large multi-national corporation whose dominance was being tested, and find it cheaper to lobby governments than to compete. I have been blessed with the experiences of travelling the world, mainly through work, and I have come to the realisation that we are all the same. We may look a little different, and even sound a little different, but we are all the same people, with the same dreams, aspirations and hopes. Every war has been, and will be a war for money, they are just wrapped in a flag to get the cannon fodder to support it. They are also often dipped in a baptismal fount to ensure you have a god on your side.
The times are a changing. Bob Dylan
There you have it. Get rid of ignorance and religion by education, buy quality locally, lead by example not by force, go back to local communities with simple lifestyles and empathy for others and we may survive. Pigs might fly. The battle is trying to get others to see the folly of their ways. People have too much invested in their bigotry, nationalism and greed to want to stop. It is impossible to convince someone who thinks they have a god given right to something to give it up, particularly if they person who wants it has another god, or worse still no god at all! Won't stop me from fighting the good fight, even if it is a losing battle. I sure as shit won't sit around and pray for deliverance.
The end. The Doors
John of Wallan.