From the keyboard of Thomas Lewis
Follow us on Twitter @doomstead666
Friend us on Facebook
Published on the Daily Impact on July 18, 2016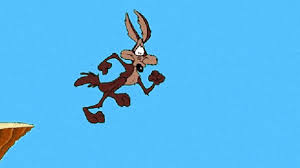 Discuss this article at the Geopolitics Table inside the Diner
What will be the trigger that detonates the final implosion of the industrial age? The betting is always changing, and a new and unexpected candidate has just presented itself as a possibility. The traditional destructors — scarce and/or expensive fuel, shortages of food and/or water, rising sea levels, spreading drought, violent weather and the like — are lined up like dominoes and will eventually fall onto each other in a final wave goodbye. But who will go first? With such musings do we beguile the time as we wait. This is how to get Dallas, and New Orleans, and Nice off our minds, we'll think about Rio de Janeiro and the Olympics.
This is the power of Business As Usual: The engines of our industrial universe are all running at full speed in exactly the way you and I drive a car whose gas gauge is on empty. "Driving on fumes," we say as we hold the accelerator down, refuse to think about what could happen any second, and scan the road ahead for a gas station. We know one will appear in time. It's the same faith that keeps Wile E. Coyote aloft after he has run off the edge of the cliff. But even in the cartoons, it only works until the coyote looks down.
In our real, increasingly cartoonish world, it is possible for example to levitate the stock markets to ever new highs as long as no one looks down at the hideous price-earnings ratios, the bloated inventories, the cancerous debt, the rising flood of defaults and bankruptcies. Admit those realities, and coyote falls. Same with the oil bidness, with quantitative easing, negative interest rates, rotting infrastructure. They are all coyotes, windmilling desperately in mid-air, trying not to look down.
So wouldn't it be a hoot if the whole global edifice were cracked accidentally by a sporting event? Specifically, the 2016 Olympics, about to open in Rio de Janeiro? I'm not predicting it, I'm just saying…
They are about to open despite the fact that everybody in the world with a lick of sense is saying don't do it, it's not worth it. If it were a normal Olympics in a normal place and time, it still probably wouldn't be worth it. The notion that hosting the Olympics is good for the host city and country has been thoroughly discredited. [See "Does Hosting the Olympics Really Pay Off?" The New York Times, and "Nobody Wants to Host the 2022 Olympics," Business Insider.]
Yet despite the lack of an obvious payoff, the Masters of the Olympics Universe — which is to say the select few who will make billions from the games — are determined that the games begin, despite a rising sea of troubles. Let's review:
But the Games are an enormous industry, and as long as they continue to pay huge dividends to the select few, they will continue. Until they precipitate a disaster so murderous, destructive and pointless that the coyote falls. That could be the moment that, shocked into reality, all the coyotes fall.
Off the microphone of RE
Follow us on Twitter @doomstead666
Friend us on Facebook
Aired on the Doomstead Diner on July 18, 2014
Discuss this Rant at the Podcast Table inside the Diner
Snippet:
…A few days ago, my partner in Doom Surly put up an article from Pepe Escobar, one of our cross posting bloggers who covers the Geopolitical scene on the ground as a roving free lance reporter and writer. The article was titled "The Fall of a Superpower"

From the title and given Pepe's general geopolitical focus, I figured this was going to be about the implosion of the FSoA Military.

Instead, its a Futbol Tragedy from the World Cup, held over the last month or so in Brasil, where Pele once roamed the fields and took on God-like status in the world of Futbol. As trivial as a sporting event might seem given the current kilotons of Death From Above being heaped on the Gaza Strip today, sporting events still capture the imagination and emotions of millions of people, and no matter hwo bad things might be in a given neighborhood, sportsfans will dwell on the fate of their favorite team. In some cases, you'll even see Cease Fires in ongoing wars when a "Big Game" is on…
For the rest, LISTEN TO THE RANT!!!
RE
Off the Keyboard of El Gallinazo
Discuss this Article in El Gallinazo's Unidentified Flying Realities inside the Diner
When I first heard of the Mayan calendar, I was still plumbing on St. John. Maybe five years ago. My introduction to the subject went something like this:
Friend: You hear about the Mayan calendar and 2012?

Me: No. What about it?

F: It's suppose to end in 2012.

Me: Well all calendars gotta end. I take it that this one lasts over a year or no one would would be talking about it ending.

F: Yeah, something like ten thousand years.

Me: I hope the Mexican economy doesn't depend on the calendar printing business. Jeez, maybe I should hang up the new one in the tool shed. But if it's gotta last 10,000 years, I better pick one with a really good looking siliconized woman who will stand the test of time. I think I saw a picture of that Mayan job once. It was a big round stone with really ugly people and animals with big teeth. No buxom women at all as far as I can recall.

F: There might not be a new calendar.

Me: That's OK. My watch fell into a septic tank the other day anyway.

F: Some people are saying that the reason that it ends is that the world ends the same day. Thus no need for a new one.

Me: That's a pretty drastic way to avoid printing up a new calendar. When exactly is it suppose to end anyway.

F: I think it's Dec 22, 2012. Didn't get the hour.
I didn't take this news too seriously at the time. I mean even though I was a lowly plumber, I had been trained at an Ivy League institution as a chemist and had a modicum of self-respect. Though research earlier in life had convinced me that UFO's were real visitors and involved in a huge government cover-up, and I had been interested since my early 20's hippy days in Eastern metaphysics (but never hung out at airports), I was not ready for the end of the world. Particularly from some stone age primitives who had spent most of their time wrestling anacondas in their living rooms.
Well, times have changed. As I plunged down the rabbit hole this year, trying to separate the wheat gluten from the disinformation, I have gradually started to take this Dec 22 event a lot more seriously. Mainly because I have learned that human history is not what they teach in the universities and that the ancient Mayans were a lot smarter and more knowledgable than I had supposed in my Western pseudoCiv arrogance. But the main reason I started taking it seriously is that, of the seven heaviest hitters in my batting order of the penultimate truth team, six of them say that the period of Dec 22 to April 1, 2013 will be one of conventionally unimaginable earth changes and astronomical events, which will involve massive tsunami's, volcanism, earthquakes, super hurricanes, very large meteor strikes, and changes in solar radiation including a hyper Carrington event (if you don't know what this is, check it out in Wiki), all of which are going to rattle a lot of teeth. Interestingly enough, of my seven great truthsayers, numero uno and batting clean-up, David Icke, says that it is all a lot of hype put out by the Consortium to scare the shit out of everyone. Well Icke is my number one man, but he is still outnumbered 6 to 1, so I figure the odds at well over 50%. Which is not to say that there aren't a lot of Illuminati flaks flapping their buttcheeks about this purported event as well. One of the stupider and more repulsive, goes by the unlikely name of Drunvalo Melchizedek. He is currently hanging out in Vale CO. Speaks for itself. And I coulda been a contenda.
Along with these cataclysmic earth changes, there are predictions that a lot of really wonderful things are going to happen with the human race in what one might describe as a metaphysical revolution. Many of us will be allowed to graduate from our prison planet. Others may receive a get out of jail free card in the mail. If anyone is interested in this part, research it for yourself.
Then there is the strange anomalies of Illuminati behavior.
1) They have accelerated their global police state agenda as if they are ready to implement a total crackdown before the end of the year.
2) The nations of the world and the central banks are spending money like there is no tomorrow (or at least no next year), as if they are just trying to get to Christmas before the SHTF. Are they really so stupid that they wouldn't foresee that what they have done since 2008 has increased the eventual problems by an order of magnitude or two. Unless they knew in advance that the global reset was going to be much bigger than anyone outside their select top circle could imagine.
3) All the major powers have been building "secret" underground cities for decades. Actually China and Russia have also been building deep shelters and "subways going nowhere" for many millions of citizens. The USA and Europe has been building plusher cities, as Dr. Strangelove had suggested, much, much deeper and strictly for the political, corporate, and military elite. We don't seem to be facing an immediate threat of nuclear war beyond Israel and Iran having a get go. It is rumored that some congresspeople have become such whores because they were threatened to get their tickets cancelled. Maybe that is what Obama said to Denis Kucinich on their famous Air Force One mating flight. "Gonna pull your ticket if you don't tow the line on this vote and that of your lovely redheaded new bride too." Even if I were 40 years younger, I would rather die on my feet than be locked up forever with these creeps. Even Sartre couldn't convey "the horror" with a 300 pound Brando playing lead. Interestingly, both the Chinese and Russian construction contracts are considered ultra urgent and have a mandatory completion date of 2012. Apparently there will be an underground spot for every citizen of Moscow.
4) The end of USA manned flight. After 54 years and tens (hundreds?) of billions of dollars, the USA has no way of putting a man into space without buying a business class ticket from the Ruskies. And Putin has been so uppity and ornery since his recent re-election. I guess they just plum forgot to replace the shuttle. Shit like this happens. The director of NASA gave a decommissioning speech for the remaining shuttles and mentioned the great things that USA astronauts were going to do in space. The assistant director whispered in his ear, "You know, we never built a replacement for the shuttle." After the speech, the Director asked how it came to pass that a replacement was never planned. He was told that nobody ever thought of it. These things happen. It's like paying your mortgage late and getting a penalty.
5) Fuckyoushima is poisoning the entire northern hemisphere and nobody in any government is even scratching their collective groins about it. When the spent rod pools on the roofs collapse, particularly the one with plutonium in it, and it's just a matter of time, it's game over.
So how did the elites learn about our upcoming main event? I heard that they have friends in high places. I recommend that everyone load up on beer and popcorn in early December before the rush. But with a hyper Carrington event in the offing, I guess we'll just have to pull out the lounge chairs and look up. Don't forget your sunglasses.