Off the keyboard of Michael Snyder
Follow us on Twitter @doomstead666
Friend us on Facebook
Published on The Economic Collapse on September 11, 2016
Discuss this article at the Doomsteading Table inside the Diner
Tent Cities Full Of Homeless People Are Booming In Cities All Over America As Poverty Spikes

Just like during the last economic crisis, homeless encampments are popping up all over the nation as poverty grows at a very alarming rate. According to the Department of Housing and Urban Development, more than half a million people are homeless in America right now, but that figure is increasing by the day. And it isn't just adults that we are talking about. It has been reported that that the number of homeless children in this country has risen by 60 percent since the last recession, and Poverty USA says that a total of 1.6 million children slept either in a homeless shelter or in some other form of emergency housing at some point last year. Yes, the stock market may have been experiencing a temporary boom for the last couple of years, but for those on the low end of the economic scale things have just continued to deteriorate.
Tonight, countless numbers of homeless people will try to make it through another chilly night in large tent cities that have been established in the heart of major cities such as Seattle, Washington, D.C. and St. Louis. Homelessness has gotten so bad in California that the L.A. City Council has formally asked Governor Jerry Brown to officially declare a state of emergency. And in Portland the city has extended their "homeless emergency" for yet another year, and city officials are really struggling with how to deal with the booming tent cities that have sprung up…
There have always been homeless people in Portland, but last summer Michelle Cardinal noticed a change outside her office doors.

Almost overnight, it seemed, tents popped up in the park that runs like a green carpet past the offices of her national advertising business. She saw assaults, drug deals and prostitution. Every morning, she said, she cleaned human feces off the doorstep and picked up used needles.

"It started in June and by July it was full-blown. The park was mobbed," she said. "We've got a problem here and the question is how we're going to deal with it."
But of course it isn't just Portland that is experiencing this. The following list of major tent cities that have become so well-known and established that they have been given names comes from Wikipedia…
Camp Hope, Las Cruces, New Mexico [1]
Camp Quixote, Olympia, Washington State[2]
Opportunity Village, Eugene, Oregon
New Jack City and Little Tijuana, Fresno, California[2]
Right 2 Dream Too, Portland, Oregon[5]
River Haven,[6] Ventura County, California[7][8]
Safe Ground, Sacramento, California[2]
The Jungle, San Jose, California[2]
Temporary Homeless Service Area (THSA), Ontario, California[2]
Tent City (100+ residents) of Lakewood, New Jersey[9][10]
Tent City, Avenue A and 13th Street, Lubbock, Texas[11]
Tent City, New Jersey forest[12]
Tent City, Bernalillo County, New Mexico[13]
Tent City 3, Seattle
Tent City, Chicago, Illinois [1]
Tent City 4, eastern King County outside of Seattle
The Point, where the Gunnison River and Colorado River meet[23]
Tent City, Fayette County, Tennessee, [2]
Camp Unity Eastside, Woodinville, WA [3]
China Hat Road, Bend, Oregon
Most of the time, those that establish tent cities do not want to be discovered because local authorities have a nasty habit of shutting them down and forcing homeless people out of the area. For example, check out what just happened in Elkhart, Indiana…
A group of homeless people in Elkhart has been asked to leave the place they call home. For the last time, residents of 'Tent City' packed up camp.

City officials gave residents just over a month to vacate the wooded area; Wednesday being the last day to do so.

The property has been on Mayor Tim Neese's radar since he took office in January, calling it both a safety and health hazard to its residents and nearby pedestrian traffic.

"This has been their home but you can't live on public property," said Mayor Tim Neese, Elkhart.
If they can't live on "public property", where are they supposed to go?
They certainly can't live on somebody's "private property".
This is the problem – people don't want to deal with the human feces, the needles, the crime and the other problems that homeless people often bring with them. So the instinct is often to kick them out and send them away.
Unfortunately, that doesn't fix the problem. It just passes it on to someone else.
As this new economic downturn continues to accelerate, our homelessness boom is going to spiral out of control. Pretty soon, there will be tent cities in virtually every community in America.
In fact, there are people that are living comfortable middle class lifestyles right at this moment that will end up in tents. We saw this during the last economic crisis, and it will be even worse as this next one unfolds.
Just like last time around, the signs that the middle class is really struggling can be subtle at first, but when you learn to take note of them you will notice that they are all around you. The following comes from an excellent article in the New York Post…
Do you see grocery stores closing? Do you see other retailers, like clothing stores and department stores, going out of business?

Are there shuttered storefronts along your Main Street shopping district, where you bought a tool from the hardware store or dropped off your dry cleaning or bought fruits and vegetables?

Are you making as much money annually as you did 10 years ago?

Do you see homes in neighborhoods becoming run down as the residents either were foreclosed upon, or the owner lost his or her job so he or she can't afford to cut the grass or paint the house?

Did that same house where the Joneses once lived now become a rental property, where new people come to live every few months?

Do you know one or two people who are looking for work? Maybe professionals, who you thought were safe in their jobs?
Don't look down on those that are living in tents, because the truth is that many "middle class Americans" will ultimately end up joining them.
The correct response to those that are hurting is love and compassion. We all need help at some point in our lives, and I know that I am certainly grateful to those that have given me a helping hand at various points along my journey.
Sadly, hearts are growing cold all over the nation, and the weather is only going to get colder over the months ahead. Let us pray for health and safety for the hundreds of thousands of Americans that will be sleeping in tents and on the streets this winter.
Follow us on Twitter @doomstead666
Friend us on Facebook
Published on the Doomstead Diner on February 15, 2016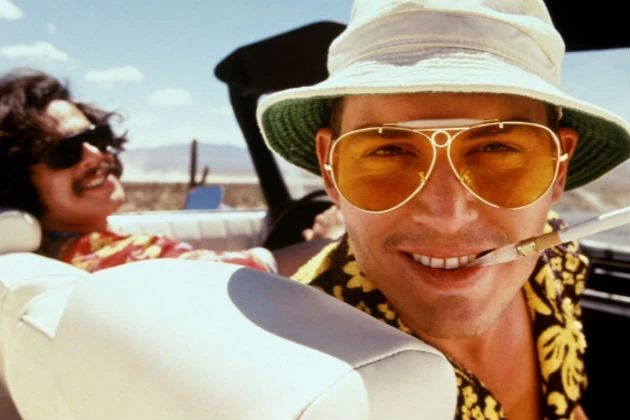 Discuss this Article at the Frostbite Falls Table inside the Diner
As regular Diners know, I am still in the battle with the bureaucracies and insurance companies on my disability case, and later this morning I will be picked up at the digs by a cab to ship my decrepit ass down to Ted Stevens International Airport, to be further Air Freighted to Portland for what the lawyers call an "IME", or Independent Medical Exam. Said IME is paid for by the Insurance company for my old employer, so it's not
REALLY
independent of course.
After recording today's Collapse Cafe with Ugo Bardi, Steve Ludlum and Norman Pagett, I spent most of the rest of the day tidying up the digs and getting my travel bag ready for the expedition out of Alaska and back down to the Lower 48. All Wrong Insurance doesn't have a local Alaska Neurosurgeon on their payroll, so they need to fork over for the travel and hotel to ship my sorry ass to Portland for this exercise in stupidity, totally unnecessary because all the evidence of merit is in the imaging already. There is nothing this Pro from Dover could find that isn't in the MRIs, Xrays and CT scans. However, they still look for ways to delay and to try and weasel out from under the massive medical bills accumulated here to date, along with paying off on the long term repercussions of the injury.
I packed a spartan bag of preps for me, mainly due to all the restrictions the TSA has for what you can carry on these days, and I don't want to wait around the baggage claim area for a bag of preps which in all likelihood I won't need. Of course, I will be sorry if TSHTF while I am in Portland and I don't have them, but I'll take the risk on this one. It's only a 3 day trip, and how much can go wrong in 3 days, right?
Even if there is a Bank Holiday declared on Monday while I am flying, the planes will still probably be flying for my return trip on Wednesday. So I fully expect to make it back to my digs and am not real worried about this eventuality.
What I will use this free trip for is to get the latest on the air travel experience, since I haven't flown out of here in about 2 years, in fact I think my last trip out of Alaska was for the Diner Convocation in TX in April of 2014. Also try to get some feel for what is going on in Portland, though I am not renting a car so won't be able to cruise around too freely. All Wrong Insurance paid for cabs to get me to the IME and back to the hotel, and the hotel provides a shuttle to & from the airport. So I will mostly be holed up in the hotel room. Hopefully it is a fairly decent one.
I will broadcast live from the airports if possible, and maybe even while In Flight since these days it is possible to get Wi-Fi while you are in flight on Alaska Airlines. Not sure on the bandwidth though, so whether it will handle audio and video is an open question. Check in on the Diner Forum for links to Google Hangouts if you wanna chat while I am On the Road (or In The Air).
This is in theory the last of the hoops I need to jump through before the Workman's Comp case gets resolved. I don't think there is anything left for All Wrong to use to delay resolution further, and the final hearing date for the case is set for the Ides of March, aka March 15th. Hopefully, this chapter of my life will be tidied up by then, although I still have an ongoing issue with getting my pension disbursed which may take a few more months.
So, while the World Burns over the next few days, I will not be talking or writing much about that, but rather just doing a diary of my own shit. If you're interested, drop in on the Diner over the next 3 days. If not, you can take a break from Doom and go on a Picnic or something.
RE
---