Off the keyboard of Michael Snyder
Follow us on Twitter @doomstead666
Friend us on Facebook
Published on The Economic Collapse on April 7, 2015
Discuss this article at the Environment Table inside the Diner
Enforcement Of Mandatory Water Restrictions Is Only Just The Beginning
Smart meters are now being used by authorities to crack down on "water wasters" in the state of California, but this is just the tip of the iceberg as far as what they can be used for.  Ultimately, smart meters are designed to be part of an entire "smart grid" that will enable government bureaucrats "to control everything from your dishwasher to thermostat".   And in recent years, there has been a massive push to install smart meters in as many homes in the United States and Europe as possible.  Back in December 2007, there were only 7 million smart meters installed in this country.  Today there are more than 51 million.  On the other side of the Atlantic, the European Parliament has set a goal of having smart meters in 80 percent of all homes by the year 2020.  This is being promoted as the "green" thing to do, but could it be possible that there is more to these smart meters than meets the eye?
In Long Beach, California authorities were getting complaints that a local McDonald's restaurant was wasting water in the middle of the night.
So what did the authorities do?
They installed a smart meter which instantly started providing incriminating evidence against McDonald's.  The following comes from CBS Los Angeles…
The Long Beach Water Department says sprinklers at a McDonald's restaurant on Bellflower Boulevard went on for 45 minutes at a time, twice a night, for an undefined number of nights. Complaints continued to mount as water pooled and wasted. The department, however, could do little about the wasting.

That was before the smart meter.

Since its installation in February, Long Beach Water Department General Manager Kevin Wattier says he saw an immediate spike by tens of thousands of gallons, each time McDonald's overwatered their property.
And according to NPR, other large California cities are also now looking into how they can use smart meters to enforce the new mandatory water restrictions in the state…
By next February, California cities together are supposed to cut their water use by a quarter. Sacramento, San Francisco and some Central Valley cities are also seeing whether smart meters can help.
But smart meters are capable of determining far more than whether or not we are using too much water.
Already, police all over the country are using the data provided by smart meters to identify homes that are potentially growing marijuana.  Homes that grow marijuana tend to use much more electricity than other homes, and so if your home is using a high level of energy that is a red flag for the cops.
In addition, there are a whole host of other ways that smart meters can be used as surveillance devices by law enforcement.  The following list comes from an electronics and media expert from Burbank, California named Jerry Day…
1. They individually identify electrical devices inside the home and record when they are operated causing invasion of privacy.

2. They monitor household activity and occupancy in violation of rights and domestic security.

3. They transmit wireless signals which may be intercepted by unauthorized and unknown parties. Those signals can be used to monitor behavior and occupancy and they can be used by criminals to aid criminal activity against the occupants.

4. Data about occupant's daily habits and activities are collected, recorded and stored in permanent databases which are accessed by parties not authorized or invited to know and share that private data.

5. Those with access to the smart meter databases can review a permanent history of household activities complete with calendar and time-of-day metrics to gain a highly invasive and detailed view of the lives of the occupants.

6. Those databases may be shared with, or fall into the hands of criminals, blackmailers, law enforcement, private hackers of wireless transmissions, power company employees, and other unidentified parties who may act against the interests of the occupants under metered surveillance.

7. "Smart Meters" are, by definition, surveillance devices which violate Federal and State wiretapping laws by recording and storing databases of private and personal activities and behaviors without the consent or knowledge of those people who are monitored.

8. It is possible for example, with analysis of certain "Smart Meter" data, for unauthorized and distant parties to determine medical conditions, sexual activities, physical locations of persons within the home, vacancy patterns and personal information and habits of the occupants.
If all of that wasn't bad enough, there are also substantial concerns about the impact that these smart meters are having on our health…
According to physician and epidemiologist Sam Milham, Smart Meters, which are linked to an array of health issues, emit as much as 100 times the amount of radiation as a cell phone.

Daniel Hirsch, a senior lecturer on nuclear policy at UCSC, says the federal government purposely misleads the public by conducting biased safety studies at the behest of power companies.

A Washington DC power company stirred controversy in 2013 after they were caught lying to the public about how often their smart meters emitted radiation. Despite claims that the meters only emitted radiation once every 4 to 6 hours, an investigation by WUSA9 News revealed the frequency to be closer to 4 to 6 times every minute.
When there is that much radiation blasting through our homes on a continual basis, it is inevitable that there are going to be health problems.
According to Infowars, tens of thousands of people have already reported significant health issues that they believe are directly related to the installation of smart meters in their homes…
Tens of thousands of individuals are reporting officially, to governments and utilities, that they are experiencing illness or functional impairments following the installation of "smart" meters. Reported symptoms include headaches, sleep problems, ear ringing, focus difficulties, fatigue, heart palpitations, nausea and statistically abnormal recurrences of cancer.
Perhaps you are dealing with one of the health issues just mentioned.
If so, you might want to check to see if you have a smart meter in your home.
There has got to be a better way for the state of California to monitor water usage rather than smart meters.
And without a doubt, the state of California is facing a crisis of unprecedented proportions.  The snowpack in the Sierras is only 5 percent of the long-term historical average.  Snow levels are currently at the lowest levels ever measured for this time of the year, and the snow is melting five to 30 days earlier than normal.  For much more on the nightmare that the state is dealing with, please see my previous article entitled "How Many People Will Have To Migrate Out Of California When All The Water Disappears?"
Thankfully, there is a lot of waste that can be eliminated, so a lot of water can potentially be saved.  It turns out that Californians are some of the biggest water wasters on the entire planet.  The following statistic comes from the New York Times…
California's cities consume 178 gallons per person per day, on average. That's 40 percent more than the per capita water consumption in New York City and more than double that of parched Sydney, in Australia.
So let's hope that Californians start banding together and begin using water more wisely, because this drought is not likely to go away any time soon.
And the truth is that what is going on in the state of California is kind of a microcosm of the water crisis that is beginning to emerge all over the globe…
The move by California to require mandatory cuts in water use for the first time in its history has highlighted the world's looming water crisis and increased the focus on the links between sustainable water and sustainable energy.

"We need a new paradigm," says Steven Solomon, author of Water: The Epic Struggle for Wealth, Power and Civilization. "The days when we could just go further into the mountains and find new sources of water are past. We need to make better use of the water we have."
In the end, the drought in California is going to affect all of us.  A tremendous amount of our produce is grown in the state, and we will all soon be feeling the pain of the drought in our local grocery stores…
As California's multi-year drought rages on, consumers in the rest of the United States may soon be feeling the pinch at the grocery store as farmers around California reduce water and plant fewer crops.

California, sometimes called the 'nation's salad bowl', is the country's largest producer of grapes, kiwis, olives, avocados, broccoli, tomatoes, spinach, tree nuts and dairy. Now in the fourth year of a massive drought ‒ and facing only a year's worth of water remaining in the state ‒ food prices in the US and agricultural unemployment in California are set to climb as farmers do what they can to conserve water and protect their investments.
So what do you think about all of this?
Off the keyboard of  Jaded Prole
Follow us on Twitter @doomstead666
Friend us on Facebook
The Last of the Human Freedoms
Originally published on the The Jaded Prole on August 12, 2013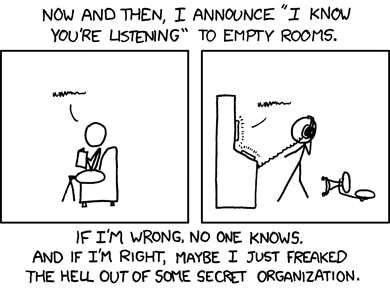 Discuss this article at the Geopolitics Table inside the Diner
"Everything can be taken from us but one thing: the last of the human freedoms –
to choose one's attitude in any given set of circumstances, to choose one's own way."
– Viktor Frankl
I tend to comment a lot on, Pilotonline, that is, the online version of our local paper, the Virginian Pilot. For me, it is my morning mental and writing calisthenics but also, it serves a vital function: a public forum where ideas and opinions on the topics of our time can be openly discussed. It is free but because most of us work for others, many people are afraid to post, or post under assumed names for fear of repercussions. I can certainly understand this, having lost jobs for speaking out on issues in ways unrelated to employers, including my last job in 2008, ostensibly for "speaking out against the war" online.
This brings to mind the recent firing of Norfolk's 911 dispatcher Jessica Camarillo for posting a particularly ugly comment on Facebook regarding the unfortunate killing of a young man by Norfolk Police while he was attempting to cash a stolen check. Her comment, suggesting the family be charged for the bullets, was certainly in poor taste but should she have been fired? How does the fear of workplace repression with widely published examples like this affect your freedom to express opinions publicly? As the dictatorial setting of the workplace reaches beyond the workplace itself, this also opens up a root question; can you really be free if you live in fear of exercising that freedom?
More and more we are living in a society where our associations and opinions are monitored. Employers search Facebook and Google potential and present employees. And the government, as we are learning thanks to Edward Snowden, is increasingly monitoring our every conversation, location, purchase and association.
My summer reading has further caused me to consider the implications of this on the state of our liberty and the health of our society. I have been reading Hannah Arendt, the mid-century philosopher and holocaust survivor most famous for her coverage of the Eichmann trial and her coining of the term, ,the banality of evil. In reporting on that trial from Jerusalem, what struck her was that Eichmann was not the monster she had expected. He was a bureaucrat who had abandoned any thought or opinion of his own and strove to do his job the best that he could. He had taken an oath of loyalty to his government and that was that. He was a career minded military man who was otherwise normal. She wrote, "The trouble with Eichmann was precisely that so many were like him, and that the many were neither perverted nor sadistic, that they were, and still are, terribly and terrifyingly normal. From the viewpoint of our legal institutions and of our moral standards of judgment, this normality was much more terrifying than all the atrocities put together." She added that he had given up the option of even considering moral principles or of taking responsibility for his own decisions and actions, the very thing which makes us human, and instead had become an accomplice, even a leader, in the greatest crime in history. I personally have chosen throughout my life to only take jobs that did no harm and, at best, helped others. My refusal to relinquish my humanity has not served me well in the workplace but I can look at myself in the mirror knowing I haven't been a good German.
How is the unquestioning loyalty and job focus of Eichmann really different from the fellow operating the drone, working in a munitions plant, mining fossil fuels, participating in missile launches from a ship, the JSOC commando carrying out assassinations, or the many bureaucrats and support workers that keep an ever-growing national security state functioning? This seems especially relevant in our military dependent area. Aren't we responsible as individuals for everything we participate in? That seems to be the judgment of the Nuremberg tribunals as well as the Eichmann trial.
In her book, "Between Past and Future," Arendt writes about the vital importance of Truth and of truth tellers. In examining what we mean by Truth, she distinguishes "rational truth" from "factual truth. The former being that which is undeniable like geometry, and the latter being historical facts and scientific findings. She focuses on the factual truth which is often contentious due to its implications and challenges to power and wealth. She writes, "The chances of factual truth surviving the onslaught of power are very slim indeed . . . factual truth, if it happens to oppose a given group's profit or pleasure, is greeted today with more hostility than ever." Interestingly, this was penned in the 1950's. She also states that the opposite of factual truth is of course, a lie. She writes, " . . . a liar, lacking the power to make his falsehood stick, does not insist on the gospel truth of his statement but pretends that this is his opinion." Thus, those whose interests are threatened by factual truth, often present that truth as merely an opinion. Think of examples like the dangers of Tobacco, or Global Warming, or Evolution. We even do this with the ultimate but threatening truth of death, creating hoped for afterlife alternatives that give us comfort by rendering our certain end an opinion.
More important is the necessity of public communication in the search for Truth. Emmanuel Kant addressed this, stating that, "The external power that deprives man of his freedom to communicate his thoughts publicly, deprives him at the same time of his freedom to think." We think in community. We need to check the thoughts in our head with that of others to make them valid. This sharing of information is especially vital in a representative republic where opinions become votes. An uninformed and cowed citizenry is an easily manipulable mass, barely meeting the definition of "citizen."
This brings me back to the Pilotonline forum and the voiced intent of the paper to further limit posting privileges by eliminating the protection of anonymity which allows working people to participate in the public conversation without fear. I expressed my objection of this to Editorial Page Editor Donald Luzzatto, pointing out that the only people brave enough to post opinions under their real name were business owners, retirees and those with nothing left to lose. He disagreed but no doubt, knows the limits of what he himself can say in order to maintain his position.
In the larger world, we are seeing record levels of citizen surveillance, attacks on truth tellers, and on the Press in order to suppress factual truths our government finds threatening. In a recent ruling from the Fourth Circuit Court of Appeals, the Obama administration won a stunning blow against Press freedom. As reported in The Guardian, "the Fourth Circuit Court of Appeals, which ruled on the case of New York Times reporter James Risen, delivered a blow to investigative journalism in America by ruling that reporters have no First Amendment protection that would safeguard the confidentiality of their sources in the event of a criminal trial." The ongoing trial of Bradley Manning the charge of "aiding the enemy" had repercussions for those exposing information that might be vital for citizens to be aware of. The Pentagon Papers would be a good example as would exposure of lies to justify war. Fortunately Manning was found innocent of that charge. If the Press fears reporting anything not approved, is it still a "free press?"
Arendt points out, we may not even want to consider if life would be worth living in a world devoid of justice or freedom and that, "these are not possible with the seemingly less political idea of Truth. What is at stake is survival and no human world will ever be able to survive without people willing to say what is." Throughout history, truth seekers and truth tellers have been ridiculed, tortured and killed and our own time is no exception. Bradley Manning and Eric Snowden are prime examples of this and they are not alone. Abdulrahman Haider Shiah, a Yemeni journalist who reported on the U.S missile attack that killed 40 Bedouin women and children in Al Majala, Yemen, was held in prison on a direct order from President Obama. He was reed last week but his life is still in danger. Truth telling journalists like Jeremy Scahill, Glenn Greenwald and Chris Hedges are sidelined slandered or threatened for their efforts in exposing truths most Americans never about.
Activists beyond the world of journalism also take risks, refusing to be like Eichmann, an unthinking cog abetting a larger crime. Brandon Toy, an Iraq veteran and defense contractor working for General Dynamics as an Engineering Project Manager building Stryker armored fighting vehicles recently wrote a formal letter of resignation. He wrote;

"I hereby resign in protest effective immediately.
I have served the post-911 Military Industrial complex for 10 years, first as a soldier in Baghdad, and now as a defense contractor.

At the time of my enlistment, I believed in the cause. I was ignorant, naïve, and misled. The narrative, professed by the state, and echoed by the mainstream press, has proven false and criminal. We have become what I thought we were fighting against.
Recent revelations by fearless journalists of war crimes including counterinsurgency "dirty" wars, drone terrorism, the suspension of due process, torture, mass surveillance, and widespread regulatory capture have shed light on the true nature of the current US Government. I encourage you to read more about these topics.

 

Some will say that I am being irresponsible, impractical, and irrational. Others will insist that I am crazy. I have come to believe that the true insanity is doing nothing. As long as we sit in comfort, turning a blind eye to the injustices of the world, nothing will change. It is even worse to play an active part, protesting all along that I am not the true criminal.
I was only a foot soldier, and am now a low level clerk. However, I have always believed that if every foot soldier threw down his rifle war would end. I hereby throw mine down."
Mr. Toy, unlike Eichmann, reserved his right to choose, to make moral decisions, in short, to maintain his integrity and his humanity. Others, like the Catholic Plowshares activists practice non-violent civil disobedience to bring attention to crimes perpetrated in our names. Greg Bortje-Obed, Sister Megan Rice and Michael Walli are facing 35 years in prison for the Transform Now Plowshares action. This symbolic disarmament took place at the Oak Ridge Y-12 plant, where they managed, unimpeded, to get to the building where all of our nation's highly enriched weapons grade uranium for nuclear warheads are stored. They hammered on the building's cornerstone – nuclear weapons are the cornerstone of the US empire – and splashed their blood on it, graphically depicting the end result of the production and use of such weapons. They did this to demonstrate the immorality and danger of nuclear weapons and to voice opposition. They are charged with "sabotage" for their actions. Our local Norfolk Catholic Worker activist, Steve Baggarly, has participated in similar actions and has spent years in prison, voluntarily sacrificing himself to express his objection to militarism, war and empire and to bring attention to it.
He and many others regularly protest at the School of the Americas in Ft. Benning, Georgia where Latin American soldiers are taught brutal practices of repression and torture. Father Roy Bourgeois has been leading this effort for years.
All of us make choices and have to balance our personal values with our need to make a living. In this effort we are subject to many pressures. Our ability to make those decisions is dependent on what we know and on how that shapes our beliefs. This requires access to Truth, for as Voltaire famously said, "Those who can make you believe absurdities can make you commit atrocities." History is replete with examples, as is the present. If we are to reclaim an open society and truly defend our freedom we must insist on the freedom to think, the freedom to speak, the freedom to know, and the freedom to choose.
Jaded Prole is the nom-de-plume of a freelance writer and poet as well as a publisher, and philosopher living in Virginia.