Follow us on Twitter @doomstead666
Friend us on Facebook
Published on the Doomstead Diner on November 8, 2015
Discuss this article in the Diner Pantry
What is a Gumbo?
Gumbo is a stew that originated in southern Louisiana during the 18th century. It consists primarily of a strongly-flavored stock, meat or shellfish, a thickener, and the vegetable holy trinity of celery, bell peppers, and onions.
That's the official definition anyhow.
To me though, a Gumbo is anything you throw in a pot to make a fully nutritious and filling meal. It should have everything you need to eat for the day in one pot. Animal Protein, Corbohydrates, Veggies etc. It should also be spicy and flavorful. You throw into your pot whatever is available.
Gumbo ingredients should also be CHEAP (relatively speaking of course these days). So no expensive cuts of meat in there. In fact, if you can get the meat for free by nailing a squirrel with your slingshot, even better! Same with the veggies, if you can get them out of your own garden instead of buying the overpriced GMO versions in the food superstore, this also is better.
Generally speaking though, the SNAP Card Gourmet Homeless Person or Road Warrior doesn't have these options most of the time. For this week's edition of SCG, I made two Gumbos utilizing only my Homeless Cooking Apparatus, a portable propane grill and a 2 burner portable propane stove. The key in both cases is you want to make maximum use of your propane once you start cooking. When doing my SCG experiments, I try to get a full week out of 2 one liter size cannister of propane. One cannister goes to run the grill, the other one to run the stove. They run about $3 each right now here on the Last Great Frontier, and I have dozens of them in the Preps. You can also refill them with adapters available in the camping department of your local Walmart.
It's cheaper still and more efficient to use a typical 5 gallon Propane tank that most home BBQs work on, but for the Homeless person unless well set up in a semi-permanent Tent City, such a large cannister is tough to move around, although if you still have car and storage unit, this is the cheaper way to go than the individual cannisters.
The portable Grills and Stoves are also relatively inexpensive, anywhere from $30 to $60 usually.
These are the models I use for SNAP Card Gourmet Cooking
You also want to keep yor cooking utensils to a minimum. Even if you still have your car, too many pots, pans, knives etc clutters up your valuable private space. I keep my SNAP card utensils to 2 sizes of pots which nest, and 2 sizes of sautee pans that nest. I also have a small electric slow cooker which is great to use if you have a source of electricity. Also worthwhile to have is an electric single or double burner to use when electricity is available. This can save you money on propane and has the bonus you can use them indoors just about anywhere, for instance in a cheap motel room once a week or bi weekly, where you additionally can shower and clean up, hopefully for a Job Interview the following day. You also do laundry on these motel vacations. So when you arrive at the job interview, you don't appear to be a smelly homeless person, but rather still a normal member of industrial society. You will of course need to be able to scrape up the $40-50 necessary for a night in such a Bates Motel. Motel mini-vacations from the Road Warrior lifestyle should be judiciously chosen when on a limited budget.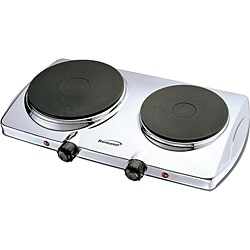 OK, now that you have all your SCG Cooking apparatus in place and ready, it's time to go SHOPPING! 🙂
As mentioned, you want to go with the cheapest cuts of meat available, which is usually chicken or pork. Chicken is great for the chicken soups and chicken salads you can make, but pork in the form of sausage is better for the gumbos. Some form of Beef is best for the stews, but beef usually comes in pricier than the chicken and sausage.
For the sausage, I usually get the generic house brand of sausage at the local Kroger, which comes in at around $1/lb less than the Johnsonville National sausage brand. I like the Hot Italian sausage, but you can also get mild, or Bratwurst, all the same price around $3.75 for a 5-pack, $.75 per sausage around here. One sausage is enough for your Animal Protein needs for the day, although I usually also have an Egg with a thin slice of breakfast meat and cheese on a roll as breakfast also on SCG experiment days.
The pack of sausages doesn't just go in the Gumbo, I like to have a Sausage, Pepper & Onion Hoagie/Sub/Hero also, a favorite of mine from street vendors at the Festival of San Gennaro back in Little Italy in NY Shity in my youth.
Fresh Green Peppers, Onions, Potatoes and Carrots are the best choices of veggies for the Road Warrior. They require little to no refigeration and will stay good for a week at least. You get some needed roughage and vitamins from them as well. An EZ one pan morning meal is to chop up some peppers and onions, chop up a leftover potato from a slow cooker stew, then crack a couple of eggs over the whole mess and swish around untile the eggs congeal. Slide that onto a plastic plate for eating, then just wipe down the pan and the plate with a paper towel! Pretty EZ Cleanup! A multi-vitamin with this breakfast is also recommended.
I'll also usually throw one in with some Spaghetti Sauce to have a Spaghetti Sausage Marinara meal, and sometimes use 1/4 of one for breakfast meat on the morning roll, although I like a thin slice of nice smoked ham instead, and I'm not really broke and homeless (yet!). So you can get a nice variety of meals out of one package of sausages that will last you all week easily. Your biggest problem here if truly homeless is the refrigeration problem. However, at least with the Gumbos and Spaghetti Sauce, the way around that is to Reheat the gumbo the next day to boiling temperature. Any bacteria that might have got going overight gets killed off. I have eaten both Gumbos and Sauces 3 days old without refrigeration simply by reheating them each day. If you do still have a car or van and drive around regularly enough in it to keep the battery charged, you can use a thermoelectric cooler to keep your letovers good for a couple of days usually.
Better still than this method if truly homeless in a Tent City is to work together with other Homeless People. 5 people can be fed pretty well with 1 package of sausages and the rest of the ingredients in your Gumbo, so each Homeless person buys one set of ingredients a week which you all cook and eat together on the day the food is purchased, handed out at a food pantry or shoplifted perhaps. lol.
OK! So now it is time to GET COOKING on the porch and imagine my future life as a homeless cripple gourmet chef in a Tent City while Industrial Civilization progresses to Complete Collapse! 🙂
Step 1 is the meat preparation. As mentioned in prior SCG recipe articles, I prefer my meat cooked over an Open Grill for the nice smoky flavor that it gives it, plus all those tasty carcinogens that get created over the flame. lol. I also want to maximize the use of my propane cannister, so I usually do not cook just one package of sausages, but rather fill up the grill space with other meat for other meals, which then gets stored in the refrigerator since I still have one of those and still can afford to pay my electric bill. In this case, I filled up the rest of the grill with Beef Back Ribs, perhaps the cheapest beef cut you can buy that has some meat on it at around $2.79/lb up here these days.
Right after the initial grilling, I'll eat the best parts of the ribs straight off the grill. Then what is left on the bones goes in the Slow Cooker with some beef broth and simmers until the meat falls off the bone, and then I use that to make a Grilled Ribs Beef Stew, which I have gone over before in a prior SCG article.
For the Gumbo with the Sausage, I'm going to go with the single size batch I make, which only takes one or most 2 of these sausage links. You can easily upscale the recipe for a family or other Homeless Compadres. For this, in good Homeless Person fashion, I use mostly canned goods off the shelf at Kroger. My current favorite is a "Southwestern" style Gumbo that starts with a Base of a can of Progresso Soutwestern Black Bean & Vegetable soup. I usually can pick these up ON SALE for between $1.50-.1.75, current regular retail price is $2.15 up here though.
To me though, the soup by itself doesn't have enough Black Beans or Corn Kernels. So I add to it a can of generic black beans and a can of generic sweet corn kernels. $.80 each here for these cans, again ON SALE.
Then I take about 1/4 cup of rice and steam it, and add the steamed rice into the gumbo for the carb component. No more than $.50 worth of rice here. Then I dice up some fresh green peppers and onion, not too much maybe another $.50 worth, sautee until soft and carmelized, and dump that in the Southwest Gumbo. Meat component is the Sausage, which after cooling from the grill I slice into thin disks that come in around 20 in number from a single sausage link. Each disk fits nicely into one soup spoon dip into the Gumbo. Finally I splash in some Habanero Pepper Hot Sauce which usually comes in around $3/bottle, but one bottle lasts months even unrefrigerated. $.10 for the seasoning here.
So total cost for this 1 person Gumbo is ~$5-6, and it usually lasts me 2-3 days. So call it $2/day for this component of my daily sustenance. The Egg/Cheese/Meat/Bread Breakfast comes in around $1. Together, this is usually enough food for me in a day. Days when I eat spaghetti, or leave out the fresh veggies I can get the feeding cost lower than that, and it's still pretty tasty eating. If you can qualify for a SNAP Card, use Food Pantries and still have a place to do your cooking, at this point here in the FSoA you should not be going hungry yet, and neither should your kids if you have some. Watch your food budget carefully, buy ON SALE foods of good general quality, balance your meals with protein, fat, carbs and roughage. You should have enough left over at the end of the month to buy some Multi-Vitamins too, which should be added in because so many of the canned foods and even fresh GMO veggies are rather devoid of vitamins these days
Good eating, on the cheap, here on the SNAP Card Gourmet. 🙂