Off the keyboard of RE
Follow us on Twitter @doomstead666
Friend us on Facebook
Published on the Doomstead Diner on April 18, 2015
Discuss this article at the Newz Table inside the Diner
ALL THE DOOM THAT'S FIT TO PRINT TM

Your #1 Source for Collapse, Geopolitics, Economics, Energy,and Climate News gathered from the Top Blogs. BOOKMARK IT!
Back when we first started the Diner, one of the main ideas I had was to try to bring together the many sites concerned with various aspects of the ongoing Collapse. It's time consuming and a pain in the ass to have to surf around through so many sites to get your daily fix of Doom if you are a Doom Junkie TM.
So, in addition to the Blog Page, I added a Newz Page to compile Newz stories and links to other recent Blogs, which I edited by hand. This lasted less than a month before I gave up on it. WAY too time consuming. So the Newz page languished, orphaned with no updates for a couple of years.
Then I discovered how to use text widgets to put up links on the Sidebar, and I asked for a volunteer from some of the Diners who surf the Doom Newz and drop them in their Newz Channels inside the Diner. There are several Diners who maintain their own Newz Channels with stuff that interests them. JoeP stepped up to the plate and volunteered, and he did the job for a few months, but it gets tiresome and nobody is getting paid here for this. When JP resigned, my co-Admin Surly who also Admins our DINER FACEPALM site stepped in and we kept the widget up.
Then fortuitously we were joined by Knarf, a Buddhist Monk who does a lot of Doom Knewz surfing, and I asked him if he would take the job, which he stupidly agreed to do. LOL. Knarf was amazing, he took the Widget to a whole new level, finding around 10 worthwhile storiez every day to drop on the widget, and did this without fail every day for MONTHS. Even Buddhist Monks have only so much stamina for this sort of thing though, and a few days ago he PMed me that he was resigning, it had become too much of a chore.
With nobody new waiting in the wings to dish off this thankless job to, I started cruising through the Word Press Plugins to see if I could somehow automate this task. When we first set up the Diner there weren't so many good ones, but they have exploded in the last couple of years. I managed to find the ones I needed, and miraculously I even got them installed and working myself without having to call in the Database Cavalry from California (my IT friend who does back end support for me now when I need it). To tweak them correctly, I need the Code Jockeys to massage them some, but they are already functional.
On the Diner Newz Page now, you will find Daily Updated RSS Feeds from all the main Collapse sites, and I am adding more all the time as new ones are suggested to me by Diners, Undertowers etc. All the Feeds are neatly Tabbed and you can click through them in SECONDS to see what the latest in Doom Newz is coming down the pipe.
Don't believe me? Try the Widget right here! I pasted it in at the bottom of this post. 🙂 Hit the tabs at the top of the Widget to see the content being delivered on that website.
It is now possible to scan through all the main Collapse Websites in a matter of seconds, without having to jump to many different websites. All the Links in the Newz Widget are Active, so if you see one that interest you you click on it and a new tab will open up at the site you are scanning with the full article. You won't find this (yet) on any other Collapse Website.
If there are additional sites you would like to see added to the Widget, let me know below in the Commentariat and I will review them to see if they fit and also see if they have a feed I can access.
Enjoy the Cornucopia of Doom here gang, you can get your Doom Junkie Fix a lot faster now.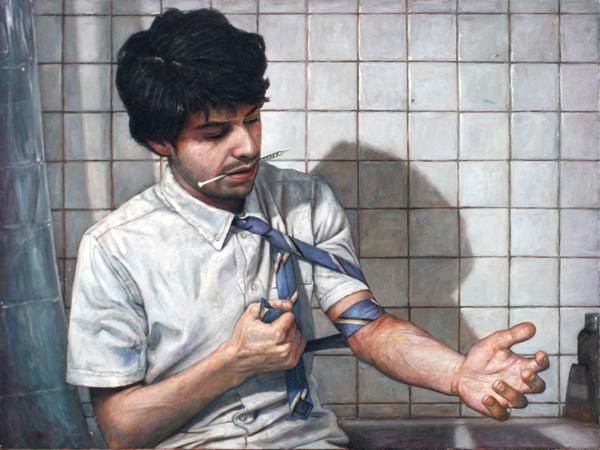 RE
[do_widget "Super RSS Reader"]