Off the keyboard of Surly1
Follow us on Twitter @doomstead666
Like us on Facebook
Originally published on the Doomstead Diner on March 22, 2015
"…In theory, "Net Neutrality" sounds great. As I understand it, the idea here is that everybody, from Individual Doomers like me to big Content Distributors like Netflix are all on the same playing field, all with equal opportunity for bandwidth… to distribute your content on the net. While certainly there are a lot of issues as far as Political Spin is concerned and Da Goobermint would like to Muzzle annoying websites like the Diner, the real underlying battle here is as usual, all about the MONEY."
–Reverse Engineer, March 4, 2015
---
As it is ever, and always.  Several weeks ago my friend and colleague RE  composed a Rant on net neutrality, from which the above quote is taken.  Several weeks later, the dust has begun to settle, and we have a better idea of what the FCC ruling means.  Lawsuits plus the beginning of the Telecom Lawyers Full Employment Act of 2015.
Who doesn't like the idea of a unfettered internet? The FCC finally got assertive in protecting the open web, which we agitators feel flush with victory. The idea that the Internet should be operated like a public road carrying all traffic ,with no discrimination against and no favor towards any traveler, seems unarguable. But what truly frosts the ISPs and big telecom is the notion that the Internet is a "public good," and thus should be regulated like other public utilities, like electricity, gas or water. That, and the notion that ISPs can't sell faster access to businesses willing to pay, which they argue stifles "innovation and legitimate commercial activity. Should a hospital system not be able to pay a fee in order to provide top tier medical information at a distance that might save lives? Right now that data competes for space with Uncle Dirty's hot porn downloads.
So what did the FCC ruling actually state?  Shelly Palmer is an industry analyst who publishes a daily newsletter and is a pretty keen observer of technology trends.  Here's his assessment:
The Noble Idea

No blocking. If a consumer requests access to a website or service, and the content is legal, your ISP should not be permitted to block it. That way, every player — not just those commercially affiliated with an ISP — gets a fair shot at your business.
No throttling. Nor should ISPs be able to intentionally slow down some content or speed up others — through a process often called "throttling" — based on the type of service or your ISP's preferences.
Increased transparency. The connection between consumers and ISPs — the so-called "last mile" — is not the only place some sites might get special treatment. So, I am also asking the FCC to make full use of the transparency authorities the court recently upheld, and if necessary to apply net neutrality rules to points of interconnection between the ISP and the rest of the Internet.
No paid prioritization. Simply put: No service should be stuck in a "slow lane" because it does not pay a fee. That kind of gatekeeping would undermine the level playing field essential to the Internet's growth.
Cometh the promised lawsuits.  It may well be that one of the reasons that ISPs so loathe Title II regulation is an implication tied to the potential "last mile" requirements. See below.
But before that, Shelly Palmer puts on his sorting hat to declare winners and losers:
Winners

President Obama and Net Neutrality Activists.  Philosophically, this group is looking for a government regulated "free and open Internet."  

Netflix and every other content provider – the goal of this regulation is to ensure that Comcast does not favor delivery of its own content over competitive content such as Netflix. 

Municipally Owned Broadband Systems, residents of those municipalities, specifically the good people of North Carolina and Tennessee.  As it turns out, ISPs and cable companies in these states have been using arcane regulations to prevent certain municipalities from building their own broadband networks.  While this could have been dealt with without regulating all ISPs in the US, Title II takes care of it nicely.

Amazon, Dropbox, Ebay, Facebook, Google, LinkedIn, Microsoft, Reddit, Tumblr, Twitter, Vonage Holdings Corp., Yahoo! Inc, and about 150 other companies that signed this letter in favor of Net Neutrality.  Less friction for consumers means better business for big tech.  

Lawyers, especially attorneys for… well, just about everybody involved.

Losers 

Big ISPs and wireless carriers such as Comcast, Verizon, AT&T, etc.  The bigger you are, the unhappier this makes you.

Alcatel-Lucent, Broadcom, Cisco, Corning, Ericsson, IBM, Intel, Nokia Solutions and Networks, Panasonic Corporation of North America, Qualcomm and 50+ other tech companies who signed this letter against Title II.
As noted, most Telecoms have come out opposed to Title II– and it goes beyond Verizon's "morse code" snark.
In case you missed it, in the wake of the FCC ruling, Verizon released a vituperative dissent. Spitting mad, Verizon dated its press release 1934 (the year the Communications Act was passed) to make the point that the FCC was taking us back in time.
Verizon was intent on making the point that Title II regs are a "net loss for innovation and consumers."  Of course, this is the same Verizon who has fulsomely used Title II to its benefit, both as a carrier for wireline telephone and mobile voice networks, and to help build its fiber network, which carries the FiOS bundle phone, TV, and Internet service. (Which, by the way, tends to be installed only in high-value neighborhoods.) And yes indeed, the very same Verizon that in 2012 claimed that net neutrality violates its First and Fifth Amendment rights.
So pardon us if we are largely unmoved by Verizon having a big hot sad over the "trampling" of its "rights." And pardon us if we find ourselves a wee bit suspicious that "innovation" translates to new and innovative ways to separate J6P from his hard earned FRNs, by metering favored (meaning baksheesh-paying) content and shunting alt-news blogs like your favorite Doomstead tipsheet off to digital Siberia.
---
The more I look into this the more complicated the issue gets, and depending upon the way you squint, in some ways it's not the usual Manichean view of Big Telecom versus the peasants. Broadband providers have a need to parse their data streams and continue to optimize for efficiencies. As long as this doesn't affect the end user, no problem, right?  But "net neutrality" is not likely to prove to be enough by itself. The experience of most of us with our internet provision is that it is both slow and shitty. Making it otherwise comes down to investment in "last mile" physical plant, investment which telecoms are loath to make. (See below.)
As we said, this gets complicated. Simplification or comparison by analogy does little to promote understanding of complicated underlying technical  issues. (For a good analysis, see The net neutrality debate and underlying dynamics: Research perspectives which provides a clear and unbiased view.) Verizon and other ISPs have an absolute need to do "reasonable network management" to keep data and content flowing in the most efficient way possible. It's just good business. Tech companies like ISPs are always parsing bandwidth in the hopes of reclaiming and reusing it. Yet what the ISPs really want is
to have more control over traffic and be able to create faster Internet lanes. Some companies assert that net neutrality requirements are unconstitutional, and their elimination will create more business opportunities. Supporters of the network neutrality principle disagree.
Yet business does not enhance its case by acting as "toll takers," in the words of Tim Berners-Lee.  Alan Murray, editor of Fortune magazine puts it thus:
But as an economic matter, I don't see why broadband providers should be denied the pricing flexibility allowed airlines or Uber or others. While the government has fair reason to worry about the duopoly that dominates broadband service to homes, rapidly expanding wireless services—not to mention efforts like Google's to provide broadband by hot-air balloons—suggest this is still fertile ground for innovation. Treating broadband providers as dumb pipes, of the sort contemplated by lawmakers when they regulated telecommunications more than 80 years ago, could throttle that innovation.
Our cynicism derives from the fact that so often, "innovation"  translates directly to the ability to innovate ways to separate users from cash.
---
Is the Internet a public good?  The Internet has become indispensable to public life, having arguably replaced  the mail man, phone company, TV tuner, record/CD player, catalog, book store, fax machine, DVD player, Maxim subscription,  et al. (We've already seen how the modifier "public" has roused the worst and least from their cages– more below.) The FCC Title II decision represents a defense of the very notion of a "public good" much out of character from these deregulatory times. Since the days of St. Reagan, the privatizers have been out in force seizing parts of the public infrastructure and selling them off for parts, in the absence of the ability to otherwise turn sufficient profit to slake the thirst of the sacred shareholders.  Therefore, any assertion of  "public" anything is anathema to the lickspittle servants of the 1%, who have been busy indeed.  It didn't take long for this creature to come scuttling out from under her rock: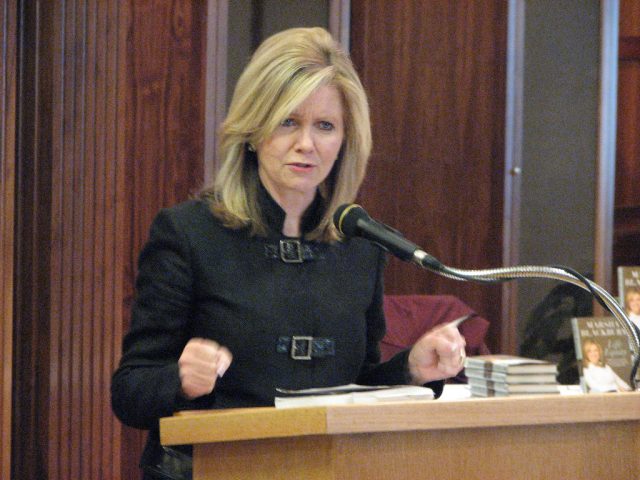 Republicans' "Internet Freedom Act" would wipe out net neutrality: Internet providers need the freedom to block and throttle Internet traffic.
US Politicians are quite a bargain these days, and can be had for a song. $80,000 buys Telecom giants a bill that will allow them to decide what you can see on the internet.
US Rep. Marsha Blackburn (R-TN) this week filed legislation she calls the "Internet Freedom Act" to overturn the Federal Communications Commission's new network neutrality rules.
The FCC's neutrality rules prohibit Internet service providers from blocking or throttling Internet traffic, prohibit prioritization of traffic in exchange for payment, and require the ISPs to disclose network management practices.
Rules anathema to your ISP.
These rules "shall have no force or effect, and the Commission may not reissue such rule in substantially the same form, or issue a new rule that is substantially the same as such rule, unless the reissued or new rule is specifically authorized by a law enacted after the date of the enactment of this Act," the Internet Freedom Act states.

The legislation has 31 Republican cosponsors.
The following is one of the most dishonest statements made by any public official, at any time, in the post-Orwell period, made by one of the industry's hired lackeys:
"Once the federal government establishes a foothold into managing how Internet service providers run their networks they will essentially be deciding which content goes first, second, third, or not at all," Blackburn said in an announcement yesterday. "My legislation will put the brakes on this FCC overreach and protect our innovators from these job-killing regulations."

In the latest election cycle, Blackburn received $25,000 from an AT&T political action committee (PAC), $20,000 from a Comcast PAC, $20,000 from a cable industry association PAC, and $15,000 from a Verizon PAC,according to the Center for Responsive Politics.
One marvels that she peddled herself so cheaply. But a good bargain for the industry.
---
Well in spite of all this back and forth, my internet is going to get better with unrestrained access guaranteed by Title II, yes?
Not so fast, Sparky.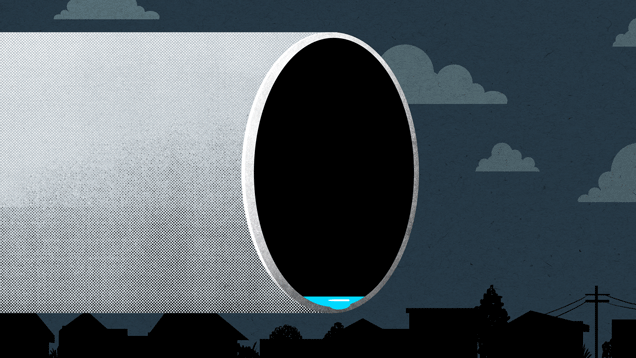 Adam Clark Estes penned this remarkable piece which describes the plumbing of the internet in as clear and precise prose as I've enver seen. First he makes this statement which is probably shared by many of us:
You may have heard that the internet is winning: net neutrality was saved, broadband was redefined to encourage higher speeds, and the dreaded Comcast-Time Warner Cable megamerger potentially thwarted. But the harsh reality is that America's internet is still fundamentally broken, and there's no easy fix.
Estes makes the point that "in order to comprehend just how broken internet service is, you first have to understand how the physical infrastructure of the internet works," which most of us would just as soon avoid, lest our hair burst into flames. Yet fear not, you're in the hands of a sure-footed guide.
Former Gizmodo contributor Andrew Blum described the underlying infrastructure wonderfully his book about the physical heart of the internet, Tubes: A Journey to the Center of the Internet:
In the basest terms, the internet is made of pulses of light. Those pulses might seem miraculous, but they're not magic. They are produced by powerful lasers contained in steel boxes housed (predominantly) in unmarked buildings. The lasers exist. The boxes exist. The internet exists…
He explains the Tier 1 and Tier 2 parts of the internet, which I will not.
Enjoy his splendidly written article
, which you should bookmark. Suffice it to say that the internet rides on light as your online version of
Gentleman's Bathroom Companion
 makes its way from Bangkok to Boston. It's when it gets to the "last mile," into your home and onto your tablet, that things get creaky:
Most of America's telecommunications infrastructure relies on outdated technology, and it runs over the same copper cables invented by Alexander Graham Bell over 100 years ago. This copper infrastructure—made up of "twisted pair" and coaxial cables—was originally designed to carry telephone and video services. The internet wasn't built to handle streaming video or audio.

When your streaming video reaches that troubled last mile of copper, those packets will slam on their brakes as they transition from fiber optic cables to copper coaxial cables. Copper can only carry so much bandwidth, far less than what the modern internet demands. Only fiber optic cables, thick twists of ultra-thin glass or plastic filaments that allow data to travel at the speed of light, can handle that bandwidth. They're also both easier to maintain and more secure than copper.

As consumers demand more bandwidth for things like streaming HD movies, carriers must augment their networks—upgrade hardware, lay more fiber, hire more engineers, etc.—to keep traffic moving freely between them. But that costs big money—like, billions of dollars in some cases. Imagine the cost of swapping out the coaxial cables in every American home with fiber optic cables. It's thousands of dollars per mile according to some government records.

And here's the kicker. The last mile infrastructure is controlled by an oligarchy—three big cable companies: Comcast, Time Warner Cable, and Verizon. You know this well. One in three Americans only have one choice for broadband service; most of the others only have two internet providers to choose from.
And Big Telecom likes it that way. Without competition, there's no incentive for internet providers to improve last-mile infrastructure. The obsolete and already-paid for infrastructure of Big Telecom creates a last mile bottleneck, for which your ISP can charge you exorbitant prices for sub-par service. Part of Big Telecom's dismay at the FCC's Title II ruling  is, perhaps, against the possibility that some future interpretation of the "public good" will oblige them to fix the shitty "last mile." The horror… the horror. Thus they all plan to sue the FCC over Title II to defend their monopoly, and trot out hired gunsels like Blackburn and Teddy Cruz to call it, "Obamacare for the Internet."
Look for telecom apologists to argue that the industry ought not put another dollar into anything other than maintaining than current infrastructure, and should begin design and build a new and better network with a new business model that would bypass the FCC.  Look for those quite content with having non-elected jurists create new law through Supreme Court rulings to carp that  that "Net Neutrality will Kill the Web with Government Regulation through the Non Elected Regulatory Body known as the FCC."
With apologies to H. Rap Brown, like violence, hypocrisy is as American as cherry pie.
---
Surly1 is an administrator and contributing author to Doomstead Diner. He is the author of numerous rants, articles and spittle-flecked invective on this site, and quit barking and got off the porch long enough to be active in the Occupy movement. He shares a home in Southeastern Virginia with his new bride Contrary in a triumph of hope over experience, and is grateful that he is not yet taking a dirt nap.
Off the keyboard of Jim Quinn
Follow us on Twitter @doomstead666
Friend us on Facebook
Published on The Burning Platform on February 24, 2013
Discuss this article at the Kitchen Sink inside the Diner
…Censor and Snitch for the State
"The conscious and intelligent manipulation of the organized habits and opinions of the masses is an important element in democratic society. Those who manipulate this unseen mechanism of society constitute an invisible government which is the true ruling power of our country. We are governed, our minds are molded, our tastes formed, our ideas suggested, largely by men we have never heard of.
This is a logical result of the way in which our democratic society is organized. Vast numbers of human beings must cooperate in this manner if they are to live together as a smoothly functioning society. In almost every act of our daily lives, whether in the sphere of politics or business, in our social conduct or our ethical thinking, we are dominated by the relatively small number of persons who understand the mental processes and social patterns of the masses. It is they who pull the wires which control the public mind." – Edward Bernays – Propaganda
I find the quote above by Edward Bernays to be a perfect synopsis for everything that has come to pass over the last century. The world has become increasingly controlled by an invisible government of greedy Wall Street bankers, shadowy billionaires, immoral big business, crooked politicians, and the military industrial complex, with mammoth media conglomerates, purposefully using propaganda to manipulate and mold the minds of the masses in order to exert power and control over our lives. He wrote those words in 1928, when the only available forms of manipulation were newspapers and radio. Bernays would be ecstatic and delighted with the implements available today used by our corporate fascist state controllers as they deliver the electronic messaging guiding the public mind.
He never dreamed of television, the internet, social media, and the ability of corporations like Google, in full cooperation with the government, to censor the truth, while feeding misinformation and state sanctioned propaganda to the masses in such an efficient and effective mode. Compelling the masses to worship at the altar of technology, while idolizing the evil men running our largest banks and corporations, has been a prodigious success for the shadowy ruling power and their mass media propaganda agents. Mike Lofgren, former congressional insider and author of The Party Is Over: How Republicans Went Crazy, Democrats Became Useless and the Middle Class Got Shafted, describes these mysterious perfidious men as the Deep State:
Yes, there is another government concealed behind the one that is visible at either end of Pennsylvania Avenue, a hybrid entity of public and private institutions ruling the country according to consistent patterns in season and out, connected to, but only intermittently controlled by, the visible state whose leaders we choose.
My analysis of this phenomenon is not an exposé of a secret, conspiratorial cabal; the state within a state is hiding mostly in plain sight, and its operators mainly act in the light of day. Nor can this other government be accurately termed an "establishment."
 All complex societies have an establishment, a social network committed to its own enrichment and perpetuation. In terms of its scope, financial resources and sheer global reach, the American hybrid state, the Deep State, is in a class by itself. That said, it is neither omniscient nor invincible. The institution is not so much sinister (although it has highly sinister aspects) as it is relentlessly well entrenched.
Far from being invincible, its failures, such as those in Iraq, Afghanistan and Libya, are routine enough that it is only the Deep State's protectiveness towards its higher-ranking personnel that allows them to escape the consequences of their frequent ineptitude. – Mike Lofgren, Anatomy of the Deep State
The techno-narcissistic American public has been manipulated into falsely believing their iGadgets, Facebook, Twitter, and thousands of Apps have made them smarter, freer and safer. As Goethe proclaimed, the majority of willfully ignorant Americans are hopelessly enslaved, while falsely believing they are free. Our controllers, through relentless propaganda and misinformation pounded into our brains by the government controlled education system and unrelenting messaging by their mass media co-conspirators, have molded the minds and opinions of the vast majority into believing government and mega-corporations are beneficial and indispensable to their well-being.
The overwhelming majority have been conditioned like rats to believe anything their keepers feed them. In order to keep society running smoothly, with little dissent, thought, opposition or questioning, the Deep State utilizes all the tools at its disposal to manipulate, influence, coerce, bully and bribe the populace into passive submission. They've trained us to love our servitude. The Inner Party sees this as essential to their continued control, power and enrichment, while keeping the Proles impoverished, ignorant, fearful and distracted with bread and circuses.
The key weapon in their arsenal of obedience is technology and the mega-corporations that control the flow of information disseminated to the hypnotized mindless masses. The United States has devolved into a society where a few powerful unelected unaccountable men, controlling the levers of government, education, finance, and media are able to formulate the opinions, tastes, beliefs, and fears of the masses through the effective and subtle use of technology. They have tenaciously and unflinchingly fashioned a technology addiction among the masses in order to keep them distracted, entertained and uninterested in thinking, gaining knowledge, or comprehending their roles and responsibilities as citizens in a purportedly democratic republic.
The mass media, along with their corporate compatriots – Microsoft, Apple, Verizon, AT&T, Comcast, Yahoo, Facebook and Google, gather vast amounts of data, emails, phone calls, texts, internet searches, spending habits, credit information, passwords, videos and private personal information from an agreeable, gullible and trusting populace. Americans have a seemingly infinite capacity for blindly counting on the government and the corporatocracy to use this data in an honorable and ethical manner. But, as Edward Snowden has revealed, the corporate fascist state is collecting every shred of data on every American in a systematic and thorough way. We have voluntarily surrendered our privacy, liberties, and freedoms to mega-corporations like Google and their techno-brethren, who then willingly collaborate with Big Brother NSA and allow unfettered access to this private information.
The U.S. Constitution along with the First and Fourth Amendments are meaningless to these deceitful entities. Our freedoms have dissipated at the same rate we have adopted the technological "innovations" of Facebook, Twitter, and Google. We are being monitored, scrutinized, tracked and controlled by the technology we have exuberantly purchased from the mega-corporations stripping us of our freedom. Technological "progress" has actually resulted in a colossal regression in freedom, liberty, independence, choice, and intelligent questioning of authority. We having willingly submitted to the google shackles of tyranny in exchange for being entertained and amused by Angry Birds, Words with Friends, facebooking, texting, tweeting, posting selfies and statuses, and linking in.
"Technological progress has merely provided us with more efficient means for going backwards." – Aldous Huxley – Ends and Means
David versus the Nameless, Faceless Goliath Robot
"It is difficult to get a man to understand something, when his salary depends on his not understanding it." – Upton Sinclair – I, Candidate for Governor: And How I Got Licked
My enlightening encounter with the nameless, faceless $52 billion "non-evil doing" behemoth entity known as Google, over the last month, has clarified my understanding of how the invisible governing body of the Deep State uses the power of the all-mighty dollar to suppress dissent and obscure the truth. My inconsequential libertarian minded blog that attracts 15,000 visitors per day has been up and running for the last five years. I started my own blog because I didn't want to deal with ongoing censorship of my articles by Wall Street sellout blogs such as Seeking Alpha, Minyanville, and Financial Sense.
Their salary/living depended upon them not publishing articles critical of Wall Street and the government. My intention has never been to make a living from my blog. Any donations or incidental advertising revenue allowed me to upgrade my server capacity to handle more visitors. I'm certainly not averse to making money, but the sole purpose of my blog has been to try and open people's eyes to Wall Street criminality, political corruption, media propaganda, and the perilous financial state of our country. Therefore, I was pleasantly surprised when Google approved my website for ads in December.
I will admit my site has been essentially an un-moderated free for all going back to the very beginning in 2009. I do not believe in censorship or false civility. I attempt to induce anger and outrage with every article and post. These are desperate times and anger is the appropriate reaction. The country is on a burning platform of unsustainable policies and practices which threaten the future of our society. I'm pissed off and I want others to be just as pissed off. The regular commenters are intelligent, critical, opinionated, and not afraid to unload with both barrels on fellow regulars or newbies. The language is often strong and the posting of pictures and images adds to the frat house like atmosphere. Regular contributors include doctors, farmers, engineers, business owners, accountants, teachers, waitresses, students, homemakers, soldiers, spies, and retirees. The wild-west nature of the site is not a secret to anyone who has ventured a peek. I assume Google did a review of the site before approving it for their Adsense program.
I started running Google ads on my site in early December. My site operated as it always had. The $30 per day in ad revenue was welcome, as it helped defray my server and security expenses. I experience a surge in visitors whenever I publish an article that gets picked up by fellow truth telling alternative media websites like Zero Hedge, 321 Gold, Washington's Blog, Jesse's Cafe Americain, Steve Quayle, Monty Pelerin, Doug Ross, Market Oracle, Dollar Collapse, TF Metals and several others. I published an article called The Retail Death Rattle on January 20 which obliterated the false government and mainstream media recovery storyline and skewered the delusional incompetent CEOs of mega-retailers. It struck a nerve as it generated the highest visitor count in history for my site. It was even picked up by Wall Street Journal owned Marketwatch. My articles are highly critical of Wall Street, the Federal Reserve, corrupt Washington politicians and the feckless captured legacy media, but they usually fly under the radar of the ruling class. On January 22 Google disabled my ads for "policy violations". This is the vague non-specific description provided by the non-human policing bot:
Scraped content
It's important for a site displaying AdSense to offer significant value to the user by providing unique and relevant content, and not to place ads on auto-generated pages or pages with little to no original content. This may include, but is not limited to:
copying portions of text content from other sources
websites dedicated to embedded videos from other hosts
websites with gibberish content that makes no sense or seems auto-generated
templated or pre-generated websites that provide duplicate content to users.
Sexual content
Google ads may not be placed on pages with adult or mature content. This includes, but is not limited to, pages with images or videos containing:
Strategically covered nudity
Sheer or see-through clothing
Lewd or provocative poses
Close-ups of breasts, buttocks, or crotches
Over the last five years I have received exactly ZERO complaints from other websites or authors about re-posting their articles, with full attribution and links, on my website. No one can accuse my site of not having unique and relevant content. I have permission to post articles from Zero Hedge, Charles Hugh Smith, Michael Snyder, Jim Kunstler, David Stockman, John Mauldin, Doug Casey, Paul Rosenberg, Fred Reed and dozens of other brilliant truthful journalists detailing our societal decay. Was there some Kate Upton bikini Gifs and provocative Salma Hayak pictures scattered within the 200,000 comments made on the site in the last five years? Guilty as charged. It seems Google reviewers can't see the hypocrisy of running ads to meet young bikini clad Asian girls, while disabling ads because there are a few bikini pictures on the website. I suspected my article had drawn the Eye of Sauron in my direction and this was the response.
Speaking truth to power during these perilous times has repercussions. But I decided to make a good faith effort to follow their rules.
I had made almost 15,000 posts over the last five years. Over the next week I scanned the site and archived posts that included articles from mainstream media websites, along with a hundred or so bikini pictures. You never deal with a human being when attempting to satisfy the Google Gestapo. Identical canned appeal denial responses are issued from Google Central with no clarification or effort to help you understand their reasoning.
Hello,
Thank you for providing us with additional information about your site. However, after thoroughly reviewing theburningplatform.com and taking your feedback into consideration, we're unable to re-enable ad serving to your site at this time, as your site appears to still be in violation.
When making changes, please note that the URL mentioned in your policy notification may be just one example and that the same violations may exist on other pages of your website. Appropriate changes must be made across your entire website before ad serving can be enabled on your site again.
If you'd like to have your site reconsidered for participation in the AdSense program, please review our program policies and make any necessary changes to your webpages.
We appreciate your cooperation.
Sincerely,
The Google AdSense Team
There must have been some miscommunication within the Google Gestapo, as the ads were re-enabled after one week and my third appeal. A newbie, who didn't get the memo, must have mistakenly activated my ads. Regular commenters and contributors were confused by what they could and couldn't post on the site, as was I. The iron fist of the Google Stasi came down once again within a week, with the identical policy violation notice. I made the assumption that since the site was declared in compliance as of January 29, I only had to address anything posted since that date.
I had purged the site of any and all risqué pictures, so I knew that wasn't a real issue. I thoroughly reviewed every post made since January 29 and archived or edited them to leave no doubt I was meeting Google's vague guidelines. I continued to have my appeals rejected. I then went back a year and archived hundreds of other posts. By the fourth appeal rejection, I realized I would never meet their standard because it wasn't really about violating Google content policies. It was my libertarian, anti-government, anti-Wall Street, anti-Mega-Corporation, anti-Surveillance State views that were the real issue. They were attempting to make me "not understand" or write about the creeping corporate fascist paradigm overtaking the country by making my Google salary dependent on "not understanding".
Once I understood this truth, I was set free to provoke and prod the nameless, faceless Google entity and prove beyond a shadow of a doubt their true purpose. Their appeal form allows 1,000 characters for your response. Along with the actions I had taken, I began to question the integrity of the Google apparatchik "reviewer", as it was clear the site was not in violation. I had archived over a thousand posts and tens of thousands of comments. I challenged the man behind the Google curtain to provide me with proof the site was still in violation. I must have struck a nerve, as out of the blue I received a new violation notice.
Violent or disturbing content
AdSense publishers are not permitted to place Google ads on pages with violent or disturbing content, including sites with gory text or images.
Now this was funny. My site focuses on the financial, political, and social decay of our country. It in no way advocates or promotes violence. It has no graphic images or gory videos. If Google is attempting to suppress videos of revolutions occurring in Venezuela, Ukraine, and Syria from being seen by citizens of the world, their credibility is zero. If Google is attempting to suppress videos of police brutality against citizens or the police state locking down an entire city while violating the Fourth Amendment, they prove themselves to be nothing more than a fascist propaganda tool of the State. This violation notice was laughable, but I decided to call their bluff one last time. I spent three days and archived 14,000 out of the 15,000 posts ever made on my site. All that remained were my main articles, published on dozens of other sites with Google ads active, and original content produced by myself or other approved contributors. There was no violent content, scraped content, or sexual content on my website.
My ninth and final appeal was denied. I then proceeded to write an FU Google post on my website and inform my readers and contributors they were unshackled from the Google Evil Empire of Censorship. I'm in the process of restoring all of the posts I had archived. Some might argue that Google is just exercising their rights under our free market capitalism system. I would argue free market capitalism does not exist today. The unholy alliance of big banks, big corporations, big military and big media has created a state run by the few for the benefit of the few. They use their control of the purse strings to manipulate minds, crush dissent, and censor through bullying and bribery.
Once I mentally liberated myself from their financial control, I was able to see their game. They essentially wanted me to purge the site of every anti-establishment example of free speech and First Amendment rights I had ever written, in order to kneel before the altar of $$$ in the Church of Google. Google would be perfectly fine if I converted my website into a chat-fest where I discussed the details of the upcoming Kim and Kanye wedding, pondered deep issues regarding the benefits of gay marriage, conducted polls on who The Bachelor will choose to be his betrothed this season,  mused about what Hollywood stars will wear at the Academy Awards, and debated who will win the fourteenth season of American Idol. The Google money would flow freely as I contributed to the dumbing down and sedation of the masses. I have chosen not be a Judas that sells out my readers and the American public for 30 pieces of fiat to the Google Pharisees and the American corporate fascist surveillance empire.
This was not the first time the Deep State attempted to silence my anarchistic viewpoint. On June 5 Edward Snowden, American hero and patriot, released the first of thousands of documents detailing the traitorous actions of the NSA, Obama, Congress, the Judicial branch, and the corporate media. Snowden revealed the government, in cooperation with Google, Verizon, Facebook and a myriad of other technology/media companies, was collecting metadata and conducting mass surveillance of every American in violation of the Fourth Amendment, a clearly illegal form of search and seizure.
On June 19 I penned an article titled Who Are the Real Traitors? In the article I declared Obama, James Clapper, Dick Cheney, Diane Feinstein, Peter King and a plethora of other politicians, faux journalists, and talking media heads as the real traitors of the American people. The article achieved wide distribution through my usual channels and must have again drawn attention in Mordor on the Potomac. Two days later anyone with McAfee or Norton security were receiving false warnings about a malicious virus on my site. Long time readers in the military informed me the site was now blocked by the Department of Defense as a dangerous website. Other long-time readers informed me their corporations were now blocking access to the site. The site was inundated by denial of service attacks. It slowed to a crawl and was virtually inaccessible. I'm sure it was just a coincidence.
I was forced to switch server companies and hire an anti-hacking company to protect the site, thereby increasing my cost to run the site by a factor of 10. Even though the companies I hired confirmed there were no malicious viruses on the site, Norton continued to scare Internet Explorer users from reading my site for the next eight months. How the $8 billion Symantec (owns Norton) entity could rationalize this false warning on only $80 billion Microsoft's Internet Explorer, seems suspicious to me. The warning would not appear if you accessed the site with Mozilla Firefox, even if you employed Norton security. Norton makes it virtually impossible to appeal their false danger rating. I'm sure thousands of people were scared away from my website by these unaccountable corporate entities, working on behalf of the all-powerful state. Lofgren's Deep State or Bernays' Invisible Government hate the truth. They despise anyone who attempts to open the eyes of the public to their deception, criminality, and propaganda.
Google has become a tool and partner of the Deep State. Enrichment of the state within the state is their sole purpose. Google's Don't Be Evil motto, originated when they were a fledgling company in 2000, has become a farce as they have descended into the netherworld as the information police for the ruling despots. They are now a humungous corporation with near monopoly control over the flow of information, searches, emails, and internet advertising. They know more about you and your habits than you do. They attempt to control freedom of speech at the point of a wire transfer. Fall into line or no advertising blood money for you. Not only do they suppress viewpoints through advertising revenue bullying, they manipulate their search engine results to hide the truth from the masses.  Google search engines filter, block and bury blog posts that contain content or information it deems incompatible with the message of its corporate fascist co-conspirators. Its oppressive corporate practices on behalf of its evil partners are an abridgment of the freedom of speech, perversion of the truth, and active attempt to mold the minds of the masses.
One of the most intelligent and cleverest contributors to my website, Nick (aka Stucky), summed up the evil entity known as Google in this pointed comment on my website:
There is an Entity out there who knows every search you ever made.
The Entity knows all about your emails, the content and address.
The Entity knows what you buy online and how often.
The Entity is developing software to predict what you will buy next.
The Entity can now even watch you, and know where you are, and what you are doing.
The Entity even knows your habits.
The Entity has enormous resources and stacks of cash.
The Entity shares your information with Lesser Entities … and also The Big Evil Entity that rules us all.
The Entity makes the NSA, CIA, FBI, DHS, and their ilk look like Lightweight Chumps.
The Entity hates you. You are just a means to an end.
The Entity is building a Profile all about you.
The Entity will soon know you better than you know yourself.
Welcome to Google, the most evil Entity on the planet.
As a society we have fallen asleep at the wheel. We've allowed ourselves to be lulled into complacency, distracted by minutia, mesmerized by technology, turned into consumers by corporations, pacified by financial gurus and Ivy League economists, and fearful of our own shadows. Surveillance, censorship and propaganda are the tools of the oppressive state. Free speech and truthful revelations about the Deep State are a danger in the eyes of our oppressors. Words retain power and can change the hearts and minds of a tyrannized citizenry willing to listen. V's speech to London in the movie V for Vendetta, with slight modification, captures the essence of how Google fits into the evil matrix we inhabit today.
Because while the truncheon may be used in lieu of conversation, words will always retain their power. Words offer the means to meaning and for those who will listen, the enunciation of truth. And the truth is, there is something terribly wrong with this country, isn't there?
Cruelty and injustice…intolerance and oppression. And where once you had the freedom to object, to think and speak as you saw fit, you now have censors and systems of surveillance, coercing your conformity and soliciting your submission. How did this happen? Who's to blame? Well certainly there are those who are more responsible than others, and they will be held accountable. But again, truth be told…if you're looking for the guilty, you need only look into a mirror.
I know why you did it. I know you were afraid. Who wouldn't be? War. Terror. Disease. There were a myriad of problems which conspired to corrupt your reason and rob you of your common sense. Fear got the best of you and in your panic you turned to the government and their banking/corporate patrons. They promised you order. They promised you peace. And all they demanded in return was your silent, obedient consent.
I choose not to silently and obediently consent to the will of the Deep State. Google will not silence me. We are in the midst of a Fourth Turning and I will try to do my small part in sweeping away the existing social order and trying to replace it with a system that honors and follows the U.S. Constitution. In Part 2 of this expose of evil, I'll provide further proof of Google's hypocrisy, censorship, and willing participation in spying on the American people. I'm beginning to understand the major conflict which will drive this Fourth Turning – The People vs The Corporate Fascist State.
WARNING: The National Security Agency is recording and storing this communication as part of its unlawful spying program on all Americans … and people worldwide. The people who created the NSA spying program say this communication – and any responses – can and will be used against the American people at any time in the future should unelected bureaucrats within the government decide to persecute us for political reasons. Private information in digital communications is being shared between Google, Facebook, Verizon and the government. It will be used against you when it suits their purposes.
From the Keyboard of Surly1
Originally published on the Doomstead Diner on May 19, 2013
Discuss this article here in the Diner Forum.
 In which we walk around the weekly cultural signifiers that indicate that we are, week by week, proudly and confidently approaching the zero point with the same cheery sense of self-assurance with which lemmings are said to approach a cliff.  The Week That Was In Doom, might otherwise be known "as things that make you want to guzzle antifreeze," with apologies and a tip o' the Surly Crown of Thorns to Charlie Pierce. Pass the Prestone, hold the ice. And see what the rest of the crew will have, will ya barkeep?
 "Violence is as American as cherry pie." –H. "Rap" Brown
We started out the week by celebrating Mother's Day in traditional American fashion, meaning blowing the shit out of a bunch of people with guns.
Nineteen people have been wounded in a shooting at a Mother's Day parade in the US city of New Orleans, police say. The victims included two children who were grazed by bullets. Police say most injuries are not life-threatening. It is unclear what sparked the shooting in the city's 7th Ward on Sunday afternoon. Police say three suspects were seen fleeing the area. The incident happened at about 14:00 (19:00 GMT) at the intersection of Frenchmen and Villere streets. "Shots were fired with different guns," a police statement said. "Immediately after the shooting our officers saw three suspects running from the scene." The statement said 10 men, seven women, a 10-year-old boy and a 10-year-old girl were wounded by gunfire. FBI spokeswoman Mary Beth Romig said they had "no reason to believe it was an act of terror, just street violence".
For my money, Rising Hegemon's rising snark sums up the whole proceedings just fine.
What could be more American  

It is unclear what sparked the shooting, which happened in the city's 7th Ward on Sunday afternoon. Police say two or three suspects were seen fleeing the area. Police said that, as well as the 12 people with gunshot wounds, one person was injured in the ensuing panic.
By the end of the week, two brothers with gang ties and a history of drug offenses had been arrested for the deed, the narrative in place, the crime scene tape pulled up, so everything is hunky-dory again, right?
Two brothers with a history of drug arrests and suspected ties to a neighborhood gang each face 20 counts of attempted second-degree murder in a shooting spree that brought a sudden bloody end to a neighborhood Mother's Day parade.
Right?
________________________________________________________________
 Let me tell you about the very rich. They are different from you and me. They possess and enjoy early, and it does something to them, makes them soft where we are hard, and cynical where we are trustful, in a way that, unless you were born rich, it is very difficult to understand. They think, deep in their hearts, that they are better than we are because we had to discover the compensations and refuges of life for ourselves. Even when they enter deep into our world or sink below us, they still think that they are better than we are. They are different.    ~ F. Scott Fitzgerald
How really depraved are we? Really? (h/t Joe P.) Earlier in the week I found myself arguing that the story could not possibly be true, but I discoved that the only problem here is my own paucity of imagination.
Rich Manhattan moms hire
handicapped tour guides so kids can
cut lines at Disney World
The "black-market Disney guides" run $130 an hour, or $1,040 for an eight-hour day. "My daughter waited one minute to get on 'It's a Small World' — the other kids had to wait 2 1/2 hours," crowed one mom, who hired a disabled guide through Dream Tours Florida.

"You can't go to Disney without a tour concierge,'' she sniffed. "This is how the 1 percent does Disney."

The woman said she hired a Dream Tours guide to escort her, her husband and their 1-year-old son and 5-year-old daughter through the park in a motorized scooter with a "handicapped" sign on it. The group was sent straight to an auxiliary entrance at the front of each attraction.
Someone on Facebook observed that at least this gave some occasional employment to the handicapped.  Sometimes we are left without words. And sometimes the news comes pre-loaded with its own layer of snark.
________________________________________________________________
Those paying attention to continued congressional treason and the incompetence and misfeasance of the Obama administration were treated to The Benghazi Dumb Show and Obama's IRS shooting itself in the foot. Charlie Pierce's take:
Obama's IRS answer probably won't satisfy Republicans demanding a public apology from the president and insisting the story indicates Obama's White House is run like Nixon's. But the president put himself on the same page with elected officials of all political stripes Monday who demanded to know more about what happened at the IRS and the firing of those responsible for any malfeasance. No. It won't satisfy them. He could have climbed up on a cross and driven nails into his own palms and that wouldn't have satisfied them. Why is that the point? The media has no affirmative obligation to decide that a "political circus" has broken out and that it has no job left except to write play-by-play on what the monkeys are doing. Obama's White House is not like Nixon's any more than it is like the court of Robert The Bruce. Because some Republicans are still carrying old Watergate grudges around like goiters in their consciences is no reason for smart people to play along with it. Nixon's IRS did not call out its own mistakes. Nixon's IRS did not apologize. Nixon did not call a press conference and denounce the IRS for what it did, and this was because Nixon ordered the IRS to do what it did, and not even Nixon was a rancid enough bag of old sins to do something like that. So what is the purpose of throwing his name in there at all? Because the Republicans used it? That's not good enough. In 2004, the NAACP actually got audited in the wake of its having been critical of the then-reigning Avignon Presidency. Remember how that dominated the Sunday Showz for months and led to endless hearings in both houses of Congress?
***
Dept. of Now They Notice. Funny how
AP notices
what many of us have been bitching about for about for a fking decade, governmental investigative overreach and the metatastized surveillance state,  when it's
their
titty caught in a wringer:
WASHINGTON (AP) — The Justice Department secretly obtained two months of telephone records of reporters and editors for The Associated Press in what the news cooperative's top executive called a "massive and unprecedented intrusion" into how news organizations gather the news. The records obtained by the Justice Department listed outgoing calls for the work and personal phone numbers of individual reporters, for general AP office numbers in New York, Washington and Hartford, Conn., and for the main number for the AP in the House of Representatives press gallery, according to attorneys for the AP. It was not clear if the records also included incoming calls or the duration of the calls.
Now there is some debate as to whether or not the seizure was justified,  on grounds of the ever-useful "national security" reason. Meanwhile, we are treated to the spectacle of editors drawing themselves up to their full Lilliputian stature and solemnly intoning on how the seizure of AP phone records is an
insult to an independent press.
How quaint. Actually it is the current state of the press that is an insult to an independent press.  you'll recall that nobody said a damn thing when Eric Holder's Justice Department took numerous mulligans on investigating white-collar financial crime. In the so-called independent press had very little to say when "Homeland Security" (sic) and its federalized local thugs employed overwhelming force against unarmed Occupy protesters.  But then that was somebody else's titty, wasn't it?
Again, Charlie Pierce's
take
:
This is what got people sent to jail in the mid-1970s. This is the Plumbers, all over again, except slightly more formal this time, and laundered, disgracefully, even more directly through the Department Of Justice. And of course, this is not nearly good enough. And even if you point out, as you should, that the AP is hyping this story a little — The government "secretly" obtained the records? Doesn't that imply that nobody knew the records had been seized? Wasn't there a subpoena? The phone companies knew. — the ignoble clumsiness of this more than obviates those particular quibbles.
No Charlie, no subpoena, thanks to the quick work of our friends at Verizon Wireless.
When the feds came knocking for AP journalists' call records last year, Verizon apparently turned the data over with no questions asked. The New York Times, citing an AP employee,reported Tuesday that at least two of the reporters' personal cellphone records "were provided to the government by Verizon Wireless without any attempt to obtain permission to tell them so the reporters could ask a court to quash the subpoena."
Customers of Verizon Wireless, take comfort in the knowledge that your company passed AP reporters' phone records to the feds. Remember, muppets, "It's The Network™."
________________________________________________________________
In other news, we learn that many of the troglodyte members of the House of Representatives, the mouth-breathing consensus who yearn so dearly for the opportunity to lay a dollop of tar on presumed 2016 presidential candidate Hillary Clinton with the Benghazi flap as the tar-laden cudgel, can't even locate Benghazi on a map. Hilarity ensues.
________________________________________________________________
And  in less amusing news,  the results of the preliminary investigation into the explosion of the fertilizer plant in West, Texas came in. Or not.
Robert Champion, the ATF special agent in charge, said investigators have ruled out the possibility of an earlier fire, spontaneous ignition, smoking, weather or a 480 volt electrical system. He said investigators have not ruled foul play, or a problem with a 120 volt electrical system. The officials would not discuss the arrest of Bryce Reed, a volunteer paramedic and one of the first on the scene, who was arrested last week for possession of bomb making materials. The Insurance Council of Texas estimates the damage to surrounding homes and businesses will exceed $100 million.
Clearly, Texas investigators have also not ruled out attack by the Tsarniev Brothers, an alien energy death ray from a UFO, an attack by Al Qaeda, the Symbionese Liberation Army, or the work of a secret, "self-radicalizing" terrorist cabal led by Jimmy Hoffa and Judge Crater.  But never fear, the usual gaggle of self-righteous hypocrites are showing up for the cameras, squatting down and pinching off the expected pieties:
Gov. Rick Perry issued a statement Thursday evening expressing his appreciation to the investigators. "While the cause of the fire remains undetermined and the investigation continues, this tragedy has shown the world the definition of compassion, from volunteer firefighters across the state rushing to help their colleagues at the scene, to friends, neighbors and Texans stepping in to help those who lost so much in the blast," he said. Texas U.S. Sens. John Cornyn and Ted Cruz issued a joint statement thanking the investigators. "Our prayers remain with those struggling to recover and mourning the loss of loved ones. While the cause remains undetermined, it is our sincere hope that at the end of the investigation, the residents of West can find closure and begin to heal," they said.
Thanks, investigolators, for the camera opportunity to flog a continued regime of deregulation. en, the Grey Lady herself took note  in the NY Times. Texas don't need no stinking regulations:
Asked about the disaster, Mr. Perry responded that more government intervention and increased spending on safety inspections would not have prevented what has become one of the nation's worst industrial accidents in decades.

"Through their elected officials," he said, Texans "clearly send the message of their comfort with the amount of oversight."

This antipathy toward regulations is shared by many residents here. Politicians and economists credit the stance with helping attract jobs and investment to Texas, which has one of the fastest-growing economies in the country, and with winning the state a year-after-year ranking as the nation's most business friendly.

Raymond J. Snokhous, a retired lawyer in West who lost two cousins — brothers who were volunteer firefighters — in the explosion, said, "There has been nobody saying anything about more regulations."

Texas has always prided itself on its free-market posture. It is the only state that does not require companies to contribute to workers' compensation coverage. It boasts the largest city in the country, Houston, with no zoning laws. It does not have a state fire code, and it prohibits smaller counties from having such codes. Some Texas counties even cite the lack of local fire codes as a reason for companies to move there.

But Texas has also had the nation's highest number of workplace fatalities — more than 400 annually — for much of the past decade. Fires and explosions at Texas' more than 1,300 chemical and industrial plants have cost as much in property damage as those in all the other states combined for the five years ending in May 2012.
Have a good look at what deregulation looks like. The explosion in April of a fertilizer plant near West, Tex., was so powerful that it registered as a 2.1-magnitude earthquake. McLennan, the county that includes West, has no fire code. Res ipsa loquitor. Awaiting the results earlier in the week, Pierce had it thus:
Whatever the investigators announce, the explosion will be linked to four decades of conservative-inspired deregulation, four decades of conservative-inspired corporate triumphalism, the deregulatory enthusiasm of every damn possible contender for the 2016 Republican presidential nomination, and Rick Perry's entire political career are pretty damn long, I'm guessing. But give up the e-mails, Holder! Ten more people died here than died in Benghazi.
___________________________________________________________
In a development will be very satisfying to many readers of this page, particularly those who find room for cautious optimism in the growth of renewable energy and alternative fuels (thinking of you, AG), the nuclear industry had what by any measure has to be described is a pretty bad week.
Once touted as a successor, or at least a competitor, to carbon-based power, the nuclear sector has taken a beating as the momentum behind new projects stalls and enthusiasm for domestic fossil fuel production grows. Across the country, plans to build nuclear plants have hit roadblocks recently—a sharp turn for a sector that just a few years ago was looking forward to a renaissance. *** In recent weeks, the Nuclear Regulatory Commission ruled against a proposed partnership between NRC Energy and Toshiba, citing a law that prohibits control of a U.S. plant by a foreign corporation. Elsewhere, Duke Energy scuttled plans to construct two nuclear reactors in North Carolina, while California officials warned that two damaged reactors could be shut down permanently if the NRC doesn't take action to get the plants back online. The change in nuclear's fortunes is staggering, given that the U.S. is the world's largest producer of nuclear power …. "Starting about four years ago, the industry felt it was in the middle of a renaissance" with applications for many new plants pending with the NRC, said Peter Bradford, a law professor and a former member of the commission. "They've gone from that high-water mark to a point at which … we're actually seeing the closing of a few operating plants,which was unthinkable even a few years ago."
 San Onofre, Palisades, Hanford, and even Shearon Harris near New Hill in Wake County, NC.    And none of this even includes anything new from Fukushima, where last week TEPCO engineers
wanted to dump radioactive water right into the ocean.
 Aging designs, expensive maintenance, which often turns into maintenance deferred, which in itself causes additional problems as corrosion builds up and makes restarting an idle plant even more problematic. Nuke plants are gifts that will continue to keep on giving; of that you may be sure.  Consider the implications when more local municipalities and utilities catch the virus Detroit has, of not having enough of the tax base and revenue stream to support infrastructure, and consider moving if you live within 50 miles of a nuke.
________________________________________________________________
Of course none of this may make much difference if the sun has its way with us. We are told that a large solar flare may be a prelude to an entire year of heavy sunspot/solar storm activity.
The Sun erupted with a large solar flare in the direction of Earth early Friday morning, causing potential disruption to radio signals in the coming days and serving as a prelude to a period of heavy solar activity. The mid-level flare, classified as an M6.5 solar flare, "was associated with an Earth-direction coronal mass ejection (CME), a solar phenomenon that can send billions of tons of solar particles into space and can reach our planet days later,"according to Science World Report. While X-class solar flares are 10 times more powerful than Friday's eruption, the radiation burst was the largest on record in 2013 and "caused an R2 radio blackout that has since subsided," the site reported. The National Oceanic and Atmospheric Administration classifies radio blackouts caused by space weather on a scale from R1 to R5, with R5 being the strongest. Scientists expect more such solar flares this year, because the Sun's 11-year activity cycle is approaching its peak, expected to arrive in the closing months of 2013, Science World Report noted.
And now were told that NASA is warning that solar storms are possible. The implications of such an event are difficult to fathom. Current sunspots are said to be the diameter of 6 Earths, and some sunspot activity can lead to significant eruptions of radiation.
The Sun is currently reaching the peak of its 11-year solar cycle. The Solar Dynamics Observatory was launched by NASA in 2010. The observatory spacecraft is just one of many alerting NASA to signs of solar flares, or coronal mass ejections. One of the biggest concerns surrounding solar flares is the ability the storms have to take down our antiquated power grid. If a massive solar flare is directed at Earth, the fiscal destruction could be legendary. Both NASA and NOAA experts estimate the potential damage of such a direct hit would be in the trillions. The last major solar flare to directly impact Earth was in 1859, the Carrington Event. Telegraph wires reportedly snapped in half and caused multiple blazes. The folks of the 1800s were far less impacted by the solar flare than we would be today. Due to the computerized equipment inside vehicles built after the 1950s, nearly anything on four wheels (or two) would come to a screeching halt.
Just let the implications of that one sink in for a moment. Imagine a Carrington-type of event on top of the current economic and social dislocations we have. The mind reels.  We could be facing "a world made by hand" sooner than even Kunstler imagines.
________________________________________________________________

According to Annalee Newitz,  We may be in for a disaster or set of disasters so profound they could kick off a series of mass extinctions. Of people this time,  in contrast to the mass extinctions that Homo sapiens has already caused for other species. Ms. new it's has written a book, Scatter, Adapt, and Remember: How Humans Will Survive a Mass Extinction,  that insists that human evolution has prepared us to survive future disasters.
Are we in the first act of a mass extinction that will end in the death of millions of plant and animal species across the planet, including us?

That's what proponents of the "sixth extinction" theory believe. As the term suggests, our planet has been through five mass extinctions before. The dinosaur extinction was the most recent but hardly the most deadly: 65 million years ago, dinosaurs were among the 76 percent of all species on Earth that were extinguished after a series of natural disasters. But

185 million years before that, there was a mass extinction so devastating that paleontologists have nicknamed it the Great Dying. At that time, 95 percent of all species on the planet were wiped out over a span of roughly 100,000 years—most likely from megavolcanoes that erupted for centuries in Siberia, slowly turning the atmosphere to poison. And three more mass extinctions, some dating back over 400 million years, were caused by ice ages, invasive species, and radiation bombardment from space.

***

During the last million years of our evolution as a species, humans narrowly avoided extinction more than once. We lived through harsh conditions while another human group, the Neanderthals, did not. This isn't just because we are lucky. It's because as a species, we are extremely cunning when it comes to survival. If we want to survive for another million years, we should look to our history to find strategies that already worked. The title of this book, Scatter, Adapt, and Remember, is a distillation of these strategies. But it's also a call to implement them in the future, by actively taking on the project of human survival as a social and scientific challenge.
So what promises to be another work of techno-optimism. Perhaps we will be smart enough, unselfish enough, and astute enough to employ strategies that will be necessary to save the bulk of humanity. Indeed, part of the mission statement of the Diner is to "Save as Many as you Can." However my money is on the illuminati bunkering up and leaving a combination of disease, solar storms, acid rain and widespread dislocation to scour the Muppets from their earth.  Or so they think.
________________________________________________________________
And Just so you know, the truth about lemmings has nothing to do with them committing suicide en masse by leaping off cliffs. it turns out that a Disney film, "White Wilderness," used selectively shot and staged scenes that showed lemmings leaping off a cliff into water, and from there swimming out to the ocean to their Doom. (The film is still available on YouTube, for the curious.)  Turns out that the demise of lemmings, a voracious little Arctic vole, has much more to do with stoats, fox, owls and other predators. Far more so than cliffs.
 And here, in all the news that doesn't fit for this week are some other links gathered liking gleanings from the field, and for which I lack the time and attention to  comment. You may find it of interest.   One thing is reasonably sure: next week will bring even more.
Brandon Smith on  terror, circular logic and the debasement of language in the quest for power: http://www.alt-market.com/articles/1501-lions-and-tigers-and-terrorists-oh-my
GO's article on vectors of human  extinction  
Personal extinction: Suicide rates in middle aged Americans- Mercola http://articles.mercola.com/sites/articles/archive/2013/05/16/suicide-rate.aspx?e_cid=20130516_DNL_ProdTest2_art_1&utm_source=dnl&utm_medium=email&utm_content=art1&utm_campaign=20130516ProdTest2
America's first climate refugees– with a tip o' the Surly Crown o'Thorns to JoeP: http://www.guardian.co.uk/environment/interactive/2013/may/13/newtok-alaska-climate-change-refugees