Jupiter Moons Time 00:30
Follow us on Twitter @doomstead666
Friend us on Facebook
Published on The Doomstead Diner on May 1, 2016
Discuss this article at the Diner Pantry inside the Diner
It was announced recently that some 500,000 to 1,000,000 or so Amerikans currently receiving SNAP Card bennies are in danger of having their monthly allotment of food CUT OFF. If you are between 18 & 50 years old with no dependent children, are able bodied and capable of some kind of work but you have no job paying any money, you get to STARVE. Here in the Land of Good & Plenty where the Golden Corral will serve up all you can stuff your face with if you can just come up with the $15 Entrance Fee to the Palace of Fat People.
From the Center on Budget & Policy Priorities:
More than 500,000 and as many as 1 million of the nation's poorest people will be cut off SNAP (formerly known as the Food Stamp Program) over the course of 2016, due to the return in many areas of a three-month limit on SNAP benefits for unemployed adults aged 18-49 who aren't disabled or raising minor children. These individuals will lose their food assistance benefits after three months regardless of how hard they are looking for work. The impact will be felt in the 22 states that must or are choosing to reimpose the time limit in 2016.

More than 500,000 and as many as 1 million of the nation's poorest people will be cut off SNAP over the course of 2016.One of the harshest pieces of the 1996 welfare law, this provision limits such individuals to three months of SNAP benefits in any 36-month period when they aren't employed or in a work or training program for at least 20 hours a week. Even SNAP recipients whose state operates few or no employment programs and fails to offer them a spot in a work or training program — which is the case in most states — have their benefits cut off after three months irrespective of whether they are searching diligently for a job. Because this provision denies basic food assistance to people who want to work and will accept any job or work program slot offered, it is effectively a severe time limit rather than a work requirement, as such requirements are commonly understood. Work requirements in public assistance programs typically require people to look or work and accept any job or employment program slot that is offered but do not cut off people who are willing to work and looking for a job simply because they can't find one. In fact, SNAP has separate work requirement authority much like this, where states can require individuals to participate in job search or a training program but cannot terminate them if no program is available.
This is a long article and I am tempted to paste the whole thing because there is so much important information in it, but hopefully you will go to the site and read it there. I'm just going to comment on this travesty and present a few strategies to work around these rules.
First off, I don't see why "ABAWDs" (Able Bodie Adults Without Dependents) are any less deserving of food than people who have dependents. Are you less of a citizen if you don't have children? Did you pay less taxes than they did? No, in fact you paid more because you don't get any of the deductions for having dependents. Then there is that Age Cutoff at 50 years old. Why does a 51 year old get to keep her bennies, while a 50 year old loses his? You are more worthwhile to keep fed if you are 51 than 50? Whether you are 50 or 51, if you lost your job these days, your chances of getting re-hired for any kind of work that is going to pay a living wage become slimmer by the day.
Now, it's not like folks receiving Food Stamps are being showered with money. The allotment is somewhere between $140 and $170/month depending on the state. The whole program currently costs a measely $75B or so. Compare that to the $TRILLIONS$ showered on the Banksters to bail out their sorry asses. Compare that to the $TRILLION$ Pentagon Budget to drop Death from Above on a bunch of sorry ass Syrians and sprinkle mayhem around the world on a daily basis. You can't find a few extra billion to keep these folks from starving? The Print Key on Dammit Janet Smellin' Yellen's laptop has malfunctioned? What?
Fortunately, there are some private charities which will try to take up the slack, but these charities are already overwhelmed It means their supply of food will be spread that much thinner. If it were true that we really had a food deficit here in the FSoA and there wasn't enough to go round, you could make a case for triaging off some people, preferably Banksters & Geochemists who are Scum Sucking Leeches on society. However, at the moment there is PLENTY of FOOD for EVERYBODY in the FSoA to get as fat on as they like! Just take a walk down the aisles of Safeway sometime or a trip to the aforementioned Golden Corral, or any Trucker Buffet served up at Truckstops of Amerika, Petro or the Flying J.
The justification for this stupidity is that these folks just don't WANT to work, so if you cut off their food they will hustle their asses and GET A JOB! Now really, do you think anyone currently receiving SNAP bennies LIKES living on around $40/week worth of food? They're not working because they get this huge supply off food every month? OF COURSE NOT! They're not working not because they get free food, but because there aren't jobs for everyone that the industrial society will pay everybody a living wage to do anymore!
Another effect often brought up on Libertarian sites like The Burning Platform is that occassionally you see SNAP Card recipients with Premium Foods like Lobster or Filet Mignon in their baskets. This may periodically be true, as I have demonstrated with the SNAP Card Gourmet Series, if you are real careful about how much you spend for 3 out of the 4 weeks of the month, in week 4 you have enough extra credits left over to buy some premium foods and enjoy a little taste of what the upper class gets to eat every day. However, by NO MEANS is a $40/week Food Budget an exorbitant amount of money.
If it really bugs you so much that occassionally a poor person gets to eat a Lobster, then instead of the SNAP program you could run Soup Kitchens like they did back inthe Great Depression, and just serve up Spaghetti and Meatballs or Chili, etc. But you know what? Running Soup Kitchens on such a large scale would cost FAR more money than just handing out a Plastic Card for people to go pick up food at the regular retail outlets. They are already staffed and their distribution systems are in place. Setting up Soup Kitchens would require a whole new staff, a whole new distribution system and even more costly, a whole new Goobermint Bureaucracy and more folks on Da Goobermint Payroll. SNAP Cards are the CHEAP alternative here, unless of course you believe letting people STARVE is a valid alternative, which apparently many Libertarians do think is valid.
So now let's get on to the really important task, which is devising STRATEGIES not to get yourself cut off from at least $40/week to stay fed. Remember folks, this is about the ONLY Benny that everyone in the society is eligible for, and it's not going to pay your rent or your transportation costs to go job hunting or your cell phone bill to stay connected so your prospective employer has a place to call you with the Good Newz she has a job for you.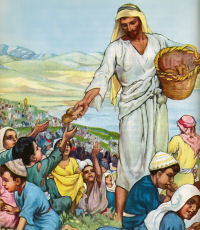 Folks who are this far off the cliff are the poorest of the poor, the kind of people Jesus Christ was concerned about helping. Besides not having jobs, they often have no home either. Most often from the long term underclass, poorly educated and even if there were jobs for them, often unemployable. There are more people than just this of course, and new ones created each day as Industrial Civilization winds down to a close and more formerly Middle Class people fall off the economic cliff. If you do fall into either of these, what can you do to keep your SNAP Card charged up and some food in your belly?
Well first off, if you read the various rules carefully, on the "official" level, if you are in some kind of Job Training program or can at least find 20 hours of work a week, even if that is not enough to pay rent, you still will likely be under the minimum income required to be eligible for food stamps. Problem of course here is you may not be able to find 20 hours of work, and Job Training programs are few and far between because they are expensive to run.
However, there is nothing I have read that stops you from being in your OWN Job Training program. One of the Diners, JDW suggested the possibility of training in areas of post collapse resilience, like permaculture etc. You probably would need to get some sort of official recognition of the training program by the bureaucracy for this to work though.
In many states there is also the Loophole that if you Volunteer for a certain number of hours/month doing some kind of Community Service, again you are not cut off, so go find someplace to volunteer at. Obvious Choice here would be to volunteer at a Food Bank. Other possibilities are to volunteer at a Senior Center or volunteer as a Big Brother/Big Sister.
What do you do though if the State you live in is so scum sucking awful they won't even give you $40/week for food if you show you are willing to work by volunteering to work for FREE, for the community benefit?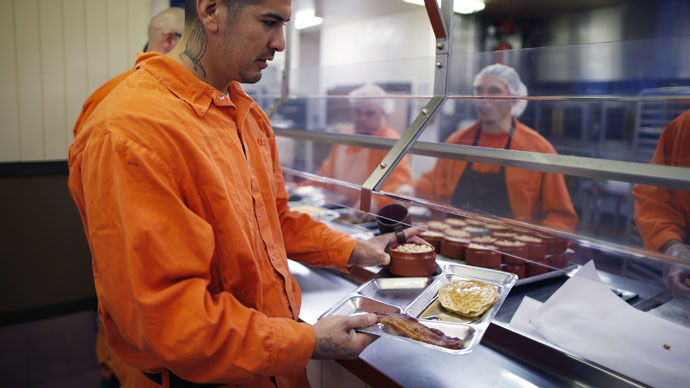 One option is already being taken by many people, which is the GO TO JAIL option. 3 Hots & a Cot! 🙂 This of course costs the state WAY more than $40/week, it costs somewhere around $40-50K to keep you in jail which is a LOT more than $40/week which if you collect 52 weeks a year only comes out to a measely $2000 or so. If you are going to choose this option pick a crime with a fairly short average sentence time and commit it in a state that has a reputation for fairly well run prisons. You'll also have free medical care and dental care during this period. You may of course not want to choose this option for many reasons. You may be morally opposed to criminal acts, although choosing your criminal act wisely you probably can avoid the moral quandary there. If your criminal act is say Spray Painting a Bank Glass Window with "Banksters are Evil", that is not morally too bad. LOL. Of course, that may not be criminal enough to get you prison time, so you have to find the right crimes which both get you prison time AND are morally defensible to yourself.
There are other reasons for not wanting to choose Jail as an option of course. You may value your "Freedom", although how free you really are if you are starving on the street is an open question. Then of course also if you are young and attractive male, some other prison inmate may want you for a prison wife, as well as sharing you with a few of the prison guards for a pack of cigarettes. This may not appeal to you as a way to spend a few years until you are next eligible for SNAP bennies. lol.
In terms of picking crimes that are morally defensible and possibly will NOT land you in jail but also keep you fed, one option might be to go into Burglary, just targeting the homes of the 1% living in upscale gated communities. Doctors, Lawyers, Dentists and Accountants primarily here. You case the place and find out when nobody is home, so you don't run into some Prepper Dentist with Gunz & Ammo out the Wazoo who might shoot you as you come in through the window. lol.
After you do the break-in, what do you steal? Not the Big Screen TV, not the Laptops, not even the artwork on the walls or the Mercedes in the garage. No, you just steal the FOOD out of the refrigerator and pantry! Then you leave an IOU Note to this person on the Kitchen table beforeyou exit the scene of the crime.
Dear 1%er Friend,

I recently became Homeless after losing my job working for Intel as a manager in their personal computers division, which they are downsizing. My McMansion was foreclosed on by JP Morgan Chase, my SNAP Card bennies have been revoked, I am currently living in my Stealth Van and have tried to no avail to find new work of any kind. I am almost 50 now, and nobody will hire me even to flip burgers at Mickey D's.

I am Greatful for your help here in keeping me from DIEING OF STARVATION, and it appears to me you will be able to restock your fridge and pantry without too much trouble with overpriced Organic Vegetables from Whole Foods. I leave you this note as an IOU, and promise to repay you IN FULL if/when I get back on my feet again and get a job or means to repay.
Now, what self-respecting Dentist would prosecute this guy, or even call the Gestapo to report the crime? If said Dentista was stupid enough to prosecute, can you IMAGINE the publicity when the Media gets hold of the story?
"1% er Dentist prosecutes Homeless Man for stealing Spaghetti from his Pantry"
This would not be too good for bizness. lol.
OK, off the topic of Criminal Means to stay fed here (and also tweaking my fellow Diners 🙂 ), let us look at a completely LEGAL means of maintaining your SNAP Card Bennies in the face of these current regulations. There is in reality no need for Volunteering and no need for a job training program available in your neighborhood either! 🙂
Each year when you file your Form 1040, there is a spot on it for you to list your "Occupation". You can list just about anything here, you could even list "Prostitute", although I think few who pursue this profession (the world's oldest) actually list that way here in the FSoA. They probably list as "Professional Escort". lol.
You can also list yourself as "Self-Employed", and there is nothing illegal about that, in fact self-employment is lauded as being entrepreneurial and a good thing by Capitalista Pigmen. Self-Employed people are respectable go-getters! lol. If you do file as self-employed, you will also have to file a Form 1099 with the IRS for "Miscellaneous Income". Do not neglect to do that.
So what is the plan? Well, as a self-employed person, no Minimum Wage laws apply, you can contract to work for WTF you want to charge, whatever the market will bear here. You list yourself as a "Self-Employed Handyman", and you do whatever needs to be done for friends. Like sweep the garage, trim the hedges, wash some windows, whatevah. You have your friend video record you on your smart phone doing these tasks, you also Log the Hours spent in a log book, and you have a Receipt Book for when your friend pays you for the service. What do you charge? Any Non-Zero Number, say 10 cents, whatever your friend can afford. If he can't afford 10 cents, loan him a dime to pay you with. lol.
You RECORD all these payments scrupulously, and you list them all on your Form 1099. You have now PROVED you worked and PROVED your income, which of course is WELL below the maximum income for SNAP bennies.
I cannot see how under the law as written that you could be denied SNAP card bennies if you do this. You fulfill all the requirements of working, and it is all documented with the IRS. You file your taxes with your Total Income for the year as $66.66
, and you pay your taxes on this, although there won't be any.
Of course, long term here the SNAP Card program, Social Security, Medicaire, Pension Funds and even Stock Portfolios will all fail. However, when that comes to pass, the whole system is FUBAR, and as soon as it is made truly impossible to acquire food for millions of people, the food riots will begin and Da Goobermint as it exists now will cease to exist. Nothing brings down a Goobermint faster than hordes of starving people.
Ideally, you should also be working on Personal Food Security by other methods also, growing your own as possible with Permaculture, Hydroponics and Aquaculture, as has been discussed on many occasions here on the Diner. Goobermint Food Distribution will eventually fail, but here in the FSoA I don't think complete failure will occur that soon. So in this situation in this country, your goal is to make sure you do not get yourself cut off by the system. Your personal food security entails understanding the system rules and manipulating them to your favor, and not getting caught with your pants down unaware that these bennies are being cut off piecemeal to others like yourself caught in the maelstrom of Industrial Society collapse.
Awareness is EVERYTHING. Stay aware, and seek alternatives and work arounds. That is the KEY to SURVIVAL.
RE
Off the microphone of RE
Follow us on Twitter @doomstead666
Friend us on Facebook
Aired on the Doomstead Diner on August 19, 2014
Visit Diner Soundcloud for the full archive of Podcasts and Frostbite Falls Daily Rants.  Visit the Collapse Cafe for Diner Vidcast Interviews and Debates
Coming Soon: An Interview with Dmitry Orlov on the Ukraine Conflict and Resource Depletion
Discuss this Rant at the Podcast Table inside the Diner

Filed Under: Ferguson, Food Stamps, Militarization, Missouri, National Guard, Nixon, Obama, Police State, Poverty, Race War, Riots, St. Louis, Unemployment, Welfare, Death Penalty, Cop Killers
Snippet:
…I was intending on moving on tonight to more International Doom, but #ferguson is the Doom Gift that Keeps on Giving.

For the 3rd night in a row with no sign of slowing down, the looting and rioting continue. The livestreams and pics from tonight's action look like a War Zone, gas and smoke bombs being fired all over the place, and numerous shots fired, though no reports yet of anyone getting hit.

The Obamanista still hasn't made an appearance there, you would think after a solid week of this shit escalating it might be worthwhile to fly Air Force 1 into Lambert Field and make an appearance. Even George Bush eventually got the GPS coordinates for where Katrina hit and made it to NOLA.

Even as far as making some speeches are concerned, Potus Telepromptus has so far only been given complete pablum to read by his speechwriters, and Goobernator Jay Nixon hasn't pitched out anything substantive either.

The Gestapo agent who pulled the trigger has disappeared, his house shuttered and dark. Perhaps he is being given a New Identity by the FBI Shooter Relocation Program. Obviously what the community there wants is to see this guy "brought to justice", which for them would mean conviction for Murder in the 1st Degree followed by a trip to the High Voltage Recliner. Missouri is a state with the Death Penalty of course…
For the rest, LISTEN TO THE RANT!!!
Off the microphone of RE
Follow us on Twitter @doomstead666
Friend us on Facebook
Aired on the Doomstead Diner on August 16, 2014
Discuss this Rant at the Podcast Table inside the Diner
Snippet:
…Today I am going to move away from the international geopolitical clusterfuck going on in Ukraine, MENA et al to return home to the FSoA, where the latest local Clusterfuck is ongoing in Ferguson, MO, which actually is part of the St Louis metro area. Ongoing as I write the script for this rant is some amount of undetermined rioting, but a very determined amount of large scale Gestapo crackdown.

The ostensible reason for the excitement there was the shooting of a young black male by a cop, for unknown reasons in any detail. This followed by numerous other young black males taking to the streets in protest, then taking the opportunity to do some Looting, again of how big a part of this looting is or was is open to conjecture.

All you need far as Newz Propaganda is concerned are one or two good shots of a black male exiting through the broken window with a Big Screen TV on his shoulder, and you get the immediate knee jerk reaction that the whole biz is about stealing merchandise, which happens of course but is hardly the underlying cause of the whole thing. It's also not even clear how much of that really is going on, and frankly everybody knows the Newz Corps will pull out Stock Photos from some OTHER event in the past (Katrina for instance) with some unidentified Black Male running out of a store with a Big Screen TV. HTF do you know as reader of the story where and when a picture was taken? You don't. You are just sold the spin with this about Looting being the big deal here, and it takes your eye off the ball of the underlying causes, and reactions by TPTB with their Proxy SWAT Team forces….
For the rest, LISTEN TO THE RANT!!