From the keyboard of Surly1
Follow us on Twitter @doomstead666
Like us on Facebook
Anthony Freda
Originally published on the Doomstead Diner on June 7, 2020
"Returning violence for violence multiplies violence, adding deeper darkness to a night already devoid of stars."
-Martin Luther King, Jr.
---
My family tree is replete with police and firemen. My great uncle was a cop. My cousins are cops. Likewise my wife's family is full of police and firemen. I suspect it's that way for most\ people; police work is so ubiquitous that most working class families have cops dangling somewhere from the family tree. So I bring to a discussion of police and police work no agenda other than that of a taxpayer, a citizen, and a pasty white man comfortable enough to be concerned for social justice, at least before cocktail time.
So it's with sadness that I beheld the events of the week and conclude that police departments in this country need a giant enema. What happened to George Floyd was bad enough; what happened to an 75-year man in Buffalo is quite another.
Video of two Buffalo, New York police officers pushing an elderly man to the ground quickly went viral late Thursday night, drawing widespread criticism. The mayor of Buffalo, Byron W. Brown, tweeted a statement saying "I was deeply disturbed by the video, as was Buffalo Police Commissioner Byron Lockwood. He directed an immediate investigation into the matter, and the two officers have been suspended without pay.
(The victim was later identified as Martin Gugino, a long-time peace activist.) The ubiquity of video cameras on phones, such as that which documented the Buffalo incident, would make you think police might have some concern for better PR. These videos go viral and make it around the world while the excuses from the Police Union are putting on their pants. John Evans, the president of the Buffalo Police Benevolent Association, said,
They were simply doing their job. I don't know how much contact was made. He did slip in my estimation. He fell backwards.
In response to the suspensions of the two most egregious offenders, 57 members of Buffalo police riot response team resigned en masse. Not a good look.
We've also seen images of white journalists being shot with rubber bullets and beaten with truncheons, and innocent white protesters manhandled by warrior cops. What black Americans have been living with for many decades, becomes newsworthy only when it happens to white people. Better late than never. The fact that police are responding to protests about police violence with even greater violence indicates an innate brutality, an imperfect strategy, and the failure to remember who they ultimately work for. In particular, who is paying the bills.
---
No one minimizes that police work is hard. Imagine living with the prospect that the next routine traffic stop can explode in gunplay. Imagine daily contact with drunks, the mentally disabled and violent criminals. Cops confront life-and-death situations on a regular basis. Yet if media and police unions repeat the line that "police work is dangerous," it becomes a self-fulfilling prophecy. Do police develop an anticipatory mindset of violence when they believe that they are going into deadly battle when they head out on patrol?
Is there no training?
Yet none of that should excuse away the snarling brutality exhibited by cops against unarmed, otherwise peaceful protesters. Ever since we were able to wink at the Eighth Amendment's prohibitions against cruel and unusual punishment to justify torture (rebranded as "enhanced interrogation" ), we have forgotten who we were and what we once stood for.
---
As I noted last week, police are the occupation army of capital. Their job is to protect property and wealth. Regardless of what you think, the Supreme Court has held that police are under no obligation whatsoever to "protect and serve" you. Occupation armies quite justifiably view a subject citizenry as hostile. We learn, for example, that the vast majority of city police in Minneapolis live in the suburbs. This is common among most city workers. But it means cops do not view the people they are patrolling as neighbors. Imagine the change in outcomes if they did.
Consider the following headlines from US papers just this past week:
June 6, 2020 | 10:33am The officers are anticipated in court Saturday, according to sources cited by a local NBC affiliate. Their colleagues from the department's Emergency Response Team are expected to escort them inside…
JUN 02, 2020|12:39 AM Riot police in Washington, D.C., used tear gas to clear protesters from a park near the White House as President Trump vowed to crack down on the demonstrations. Around 6:30 p.m., a half hour before the city's 7 p.m. curfew, police used tear gas, rubber bullets, shields and horses to force protesters out of Lafayette Park…
June 6, 2020 Use teargas, batons, pepper spray, fists, feet and vehicles against protesters sparks lawsuits and international condemnation
June 6, 2020 | 8:25am The elderly Buffalo protester knocked to the ground by cops in a viral video that has become an international symbol of police brutality was an "agitator" who was "trying to…
June 5, 2020 | 5:52pm Martin Gugino — the 75-year-old man who was shoved to the ground by Buffalo police in a video seen by millions — is a long-time peace activist and "gentle person,"…
June 5, 2020 | 3:56pm The entire Buffalo police Emergency Response Team has resigned following the suspension of two officers who were caught on video shoving a 75-year-old protester to the pavement, according to reports…
June 6, 2020 | 9:20am A 33-year-old black man who died in police custody in Tacoma, Washington, screamed "I can't breathe" on dispatcher audio, a lawyer for the man's family said. Marcus Ellis was apprehended…
June 5, 2020 | 10:42pm Anti-police brutality protesters in New York City paid their respects on Friday to Breonna Taylor, a black EMT who was fatally shot by cops in her home in Kentucky home…
June 5, 2020 | 1:41pm Negotiators for the city of Minneapolis have agreed with the state to ban the use of chokeholds by police and to require police to report and intervene anytime they see…
June 5, 2020 | 1:40pm Washington, DC, Mayor Muriel Bowser on Friday had "Black Lives Matter" painted in large yellow letters on the street that leads to the White House, and also designated the square…
June 5, 2020 | 3:43am KANSAS CITY, Mo. — Kansas City is reforming police procedures after criticism from black organizations about police conduct during nearly a week of protests as well as long-standing tension between…
June 4, 2020 | 11:31pm Members of the Minneapolis City Council pledged to "dismantle" the city's police department in the wake of worldwide protests over the killing of George Floyd. Council President Lisa Bender joined…
June 4, 2020 | 9:50am Three NYPD officers were caught on video apparently beating a cyclist with their batons. One of the officers is seen whacking the cyclist as he peddles across an intersection, with…
June 4, 2020 | 1:39am The City Council has secured a veto-proof majority for legislation to criminalize NYPD chokeholds, Speaker Corey Johnson said Wednesday. With 35 Council members supporting the bill, it can become law over…
June 2, 2020 | 8:39pm A mass of anti-police brutality protesters gathered in front of Trump International Hotel ahead of Tuesday's 8 p.m. curfew, as demonstrations continued to rage across the city for a sixth…
June 2, 2020 | 7:08pm George Floyd's 6-year-old daughter stood next to her weeping mom at a press conference Tuesday as the woman recalled how Floyd moved to Minnesota to help support them — and…
June 2, 2020 | 3:06pm Body camera footage shows the officers breaking the windows of a car and yanking the students, Taniyah Pilgrim, 20, and Messiah Young, 22, out Saturday night as they were riding…
June 2, 2020 | 1:09pm A Fort Lauderdale cop has been suspended after he was caught on video shoving a kneeling protester during a George Floyd demonstration Sunday, according to a report.
June 5– As people take to the streets to protest racism and police violence against Black Americans after a Minneapolis police officer killed George Floyd last week ― it doesn't matter who you are or why you're there: The cops will take you out.
June 4- It's not unusual for politicians and candidates for office to express their fervent and unwavering support for the Second Amendment. Now would be an ideal time for them to show the same allegiance to the First Amendment and its guarantee of a free press.
Neighbors usually don't do these things to neighbors. One wonders how much of the brutality we see comes from the infiltration of law enforcement agencies by white supremacists, members of the alt right and neofascists. These groups maintain an active presence in U.S. police departments and other law enforcement agencies.
The FBI Counterterrorism Policy Guide from April 2015, obtained by The Intercept. The guide, which details the process by which the FBI enters individuals on a terrorism watchlist, the Known or Suspected Terrorist File, notes that "domestic terrorism investigations focused on militia extremists, white supremacist extremists, and sovereign citizen extremists often have identified active links to law enforcement officers," and explains in some detail how bureau policies have been crafted to take this infiltration into account.
We saw in Charlottesville how state police and others stood aside while armed Klansmen and Nazis ran amok, resulting in injuries to antifascist protests and the death of one woman, Heather Heyer, run over by a Nazi from Ohio. (This was the episode that led to Trump's infamous refusal to disavow Nazis, proclaiming that there were "good people on both sides.")
---
"When the looting starts, the shooting starts."
–Miami police Chief Walter Headley, 1968, tweeted by Trump May 29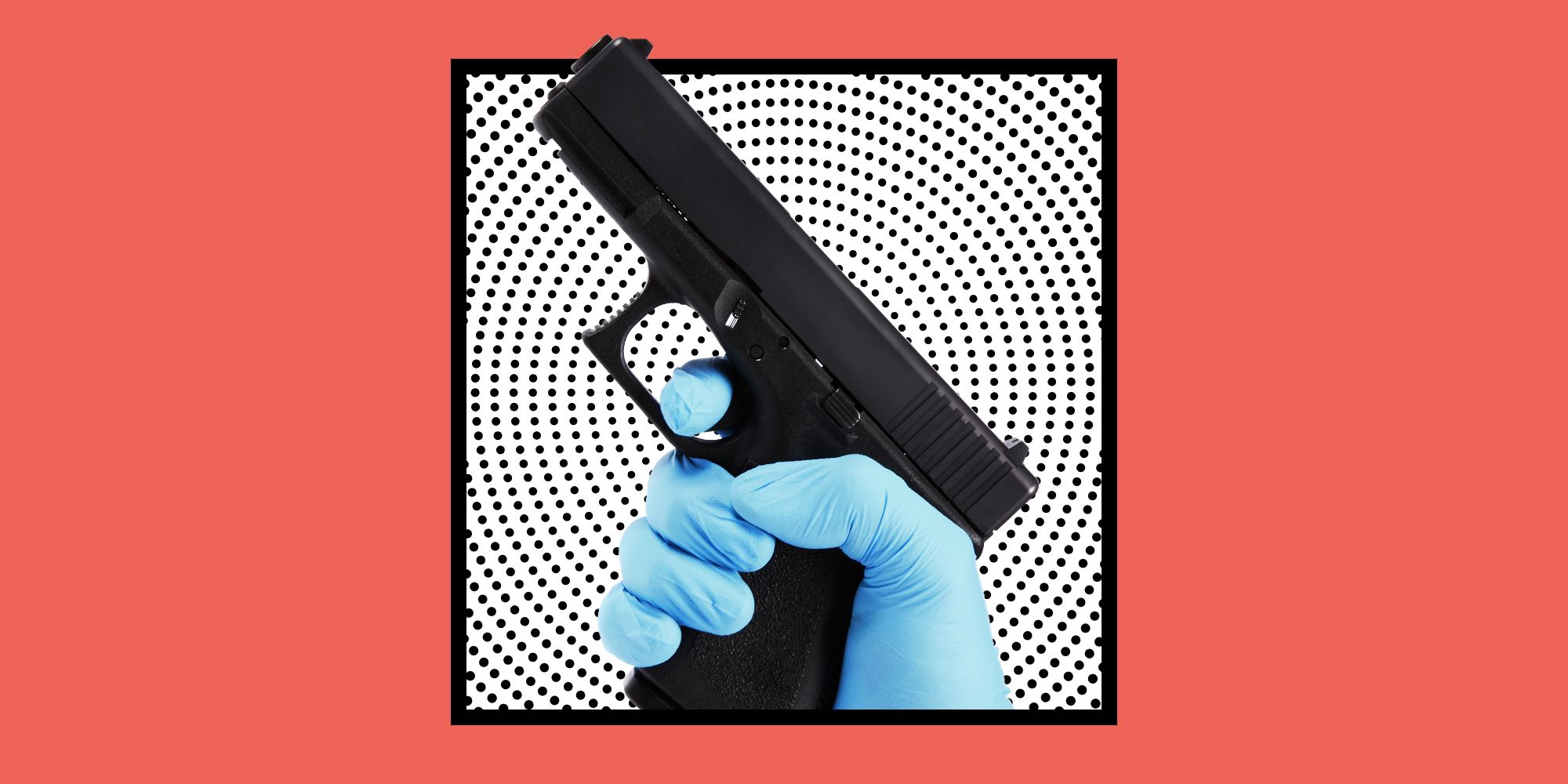 Trump's effusions of "treat 'em rough," and "Dominance!" all contribute to an atmosphere that lends itself to brutality. Law-enforcement officers know that they no longer have Obama and Holder looking over their shoulders; Now it's Trump and Barr, and they are free to indulge their darkest impulses. As recently as five years ago, the police were afraid of being filmed, having their images captured, with the potential to be identified. No more. Now it seems having brutality captured on video is a badge of honor. Virality, bitchez…
Little surprise that if cops know that state-sanctioned violence is permissible, state-sanctioned violence is what we'll get. The murder of Ahmaud Arbery was a clear a case of vigilantism as we are likely to see. The only thing missing were the robes and hoods.
American authoritarianism is going to be rooted in racist violence. The Compromise of 1877, which ended a tie vote in the Electoral College and Rutherford Hayes becoming President, was conditioned upon the withdrawal of Federal troops from the south. This ended Reconstruction, as well as the vision for a unified country. It also reinvigorated the KKK, and birthed Jim Crow.
Racism received a booster shot when Woodrow Wilson screened "Birth of a Nation" at the White House in 1915. The D.W. Griffith film glorified the Klan and told a false story about race relations in the South, with the aim "to revolutionize Northern audiences that would transform every man into a Southern partisan for life." "Birth of a Nation" built upon the existing myth of The Lost Cause promulgated by Confederate propagandist E.A. Pollard, a fictional re-writing of history that endorsed the supposed virtues of the antebellum South, viewing the Civil War as a struggle primarily to save the Southern way of life, or to defend "states' rights", in the face of overwhelming "Northern aggression." Ignoring the abject treason of the slavers.
Racist policing has a long and ignoble pedigree, and now it has been given new life by the most openly racist president since Wilson.
---
The First Amendment is visibly under assault. Dozens of reports from around the country this week have shown journalists getting shot at, manhandled, abused and arrested by police officers, even after identifying themselves as journalists. We saw a CNN journalist arrested live on national TV while filing a report. Coming soon, a further assault on freedom of assembly, complete with truncheons wielded upon peaceful, defenseless protesters.
This is the sort of behavior we are used to seeing from Egypt, Brazil, Kenya or Paraguay, not the US. But the non-lethal techniques we've tested abroad have come home. And are paid for with our tax dollars.
We've seen an increasingly weak and desperate president label antifa as a "terrorist group" as he ramps up the tough-guy rhetoric. All in service to a sort of illusory "patriotism," which is simply rabid nationalism in drag. Trump wraps himself in the flag, and raises a bible as a worship object. Flag worship raises armies, after all. And military veterans often muster out and join the police.
Next time we will review why it is so difficult to prosecute cops– the concept of "qualified immunity," which some are trying to end. And how we might effect change: Cut the rot at the root, go after the funding, And watch the weed wither and die. As always, follow the money.
---
Surly1 is an administrator and contributing author to Doomstead Diner. He is the author of numerous rants, screeds and spittle-flecked invective here and elsewhere. He lives a quiet domestic existence in Southeastern Virginia with his wife Contrary. Descended from a long line of people to whom one could never tell anything, all opinions are his and his alone.
From the keyboard of Surly1
Follow us on Twitter @doomstead666
Like us on Facebook
Originally published on the Doomstead Diner on March 17, 2019
"The old world is dying and the new world struggles to be born. Now is the time of monsters."
― Antonio Gramsci
---
The latest monster came to call in Christchurch, New Zealand in a story that dwarfed all others this week. I had some other ideas for what might fill this space this week, then the news from Christchurch, New Zealand, followed by the one-two punch of a Twitler emission rendered all moot. Brenton Tarrant strapped on a helmet camera, loaded a car with weapons, drove to a mosque in Christchurch and began shooting at anyone who came across his line of vision. His helmet-cam helped broadcast the act of mass terror live for the world to watch on social media. As of Sunday, the death toll had reached 50.
Tarrant thus joined the roll call of monsters alongside Stephen Paddock (Las Vegas), Anders Breivik (Norway), Robert Gregory Bowers (Tree of Life Synagogue, Pittsburgh), Omar Mateen (Pulse, Orlando), Adam Lanza (Sandy Hook), Nikolas Cruz (Marjorie Stoneman Douglas high school), Devin Patrick Kelley (Sutherland Springs church in Texas), James Holmes (Aurora), Dylann Roof (Charleston, SC), and, of course, Eric Harris and Dylan Klebold, who kicked off the 21st century with the Columbine massacre.
In ancient Rome, an interregnum was a period between stable governments when anything might happen, and the "the blood-dimmed tide" might be loosed: civil unrest, competition between warlords, power vacuums, wars of succession. In 1929, in such an interregnum found Italian Marxist philosopher and politician Antonio Gramsci languishing in a fascist prison, writing about the forces tearing Europe apart. He anticipated civil unrest, war between nations and changing political fault lines.
Interestingly, it was Gramsci who gave us the term "hegemony" now in use. Hegemony is a three dollar word representing a simple idea: the coercion of smaller fish by bigger fish. When the powerful use their influence to convince the less powerful their best interest lies in doing what is actually in the best interest of the powerful, that's hegemony. When we consider the above list of overwhelmingly white terrorists with a nationalist/supremacist bent, we can see terror is one way the powerful preserve their hegemony when they feel their power begin to wane when frightened by demographic changes posed by immigration.
Trump has the sensibility of a spoiled child tearing the wings off of flies. When asked whether white nationalism has anything to do with the tragedy in Christchurch, he replied in the negative. Echoes of "good people on both sides," a la Charlottesville. The prime minister of New Zealand indicated late Friday coming changes to New Zealand's gun laws. A striking contrast that makes one wonder how many will have to die, again and again and again, until our own politicians, beholden to the NRA and their sea of laundered rubles, are moved to similarly act.
You'll recall that when it was his time to serve in Vietnam, the self proclaimed White House tough guy came up missing like Dick Cheney and his five deferments. Chickenhawks like Cheney always find "other priorities" to service, but are eager to send the disposable sons and daughters of the poor into harm's way, because what else are they for but cannon-fodder? Real military men who have seen battle are loath to commit their fellow citizens to needless battle; but chickenhawks, untroubled by loss or nightmares, send their non-relatives readily into the Valley of Death.
The mob-boss stylings of Citrus Caligula make a tough sound, especially when talking to the far right media like Breitbart.
Trump said: "I can tell you I have the support of the police, the support of the military, the support of the Bikers for Trump – I have the tough people, but they don't play it tough — until they go to a certain point, and then it would be very bad, very bad. But the left plays it cuter and tougher. Like with all the nonsense that they do in Congress … with all this investigations]—that's all they want to do is –you know, they do things that are nasty. Republicans never played this."
When you can't bully a majority of the people and the House of Representatives into accepting your will as fiat, that is apparently vicious tactics. Especially on the part of Speaker Nancy Pelosi, who Trump refers to as "Nancy."
"So here's the thing—it's so terrible what's happening," Trump said before discussing his supporters. "You know, the left plays a tougher game, it's very funny. I actually think that the people on the right are tougher, but they don't play it tougher. Okay?"
Uh, not OK. This is Trump engaging in stochastic terrorism, or
the public demonization of a person or group resulting in the incitement of a violent act, which is statistically probable but whose specifics cannot be predicted.
Trump is actively encouraging people taking the law into their own hands, in the same way Putin has his Night Riders (see below), as Mussolini had his black shirts, and Hitler his brown shirts. The purpose is unmistakable: to be bullyboys who operate outside of the law and through violent intimidation. For the last two years we've had a president who fundamentally does not believe in democracy, and whose recent utterances show no loyalty to either the Constitution or the traditions of American governance. This IS a time of monsters. And now this:
Trump told Breitbart there could be biker violence against leftists. It sounded even worse after Brenton Tarrant's mosque massacre manifesto called Trump "a symbol of renewed white identity." It does not get much clearer than that.
The Daily Beast Explains the Putinesque origins of Twitler's latest veiled threat:
"They call themselves The Night Wolves, "a new kind of motorcycle club," or, sometimes, "Putin's Angels." And just as much as the Orthodox Church or the military, the Wolves have become a symbol of Vladimir Putin's Russia. But the idea that they might be used as his extra-legal enforcers in times of trouble is usually implicit—embedded in their flag-waving Putinized patriotism—never really spelled out….Trump is not so subtle, however, especially when he takes his cues from the Kremlin. Leave it to him to put the potential for violent defense of his interests by a motorcycle gang front and center in the public view."
On Friday morning, as news broke of the massacre, the murderer's manifesto called Trump "a symbol of renewed white identity and common purpose," the Breitbart tough-guy tweet came down. Note a wider pattern of American racists and white supremacists looking to Russia for both moral and tactical support.
---
Outside a mosque in Christchurch on Friday. Mark Baker/Associated Press

Charlie Warzel noted that the attack marks a grim new age of social media-fueled terrorism.
A 17-minute video of a portion of the attack, which leapt across the internet faster than social media censors could remove it, is one of the most disturbing, high-definition records of a mass casualty attack of the digital age — a grotesque first-person-shooter-like documentation of man's capacity for inhumanity.

Videos of attacks are designed to amplify the terror, of course. But what makes this atrocity "an extraordinary and unprecedented act of violence," as Prime Minister Jacinda Ardern described it, is both the methodical nature in which the massacre was conducted and how it was apparently engineered for maximum virality.
Even though Facebook, Twitter, and YouTube scrambled to take down the recording, they were no match for the speed of their users or for their algorithms which make connections for people consuming such content. In minutes, the video was downloaded and mirrored onto additional platforms, and ricocheted around the globe.
Warzel notes,
Internet users dredged up the alleged shooter's digital history, preserving and sharing images of weapons and body armor. The gunman's apparent digital footprint — from the rantings of a White Nationalist manifesto to his 8chan message board postings before the murders — was unearthed and, for a time, distributed into far-flung corners of the web.

The killer wanted the world's attention, and by committing an act of mass terror, he was able to get it.
It was not the first act of violence to be broadcast in real-time. Yet this one was different because ofd the perpetrator's apparent familiarity with the darkest corners of the internet. The recording contains numerous references to online and meme culture, including name-checking a prominent YouTube personality. Tarrant knew his audience.
Tarrent's digital trail depicts a white supremacist motivation for the attack. His 87-page manifesto, for instance, is filled with layers of commentary apparently written to specifically enrage the communities that appear to have helped radicalize the gunman in the first place. It seems he understands both the platform dynamics that allow misinformation and divisive content to spread but also the way to sow discord.
I recently came across an article by Ezra Klein who identifies an ecosphere of YouTube prophets and avatars who populate the "intellectual dark web:" The rise of YouTube's reactionary right: How demographic change and YouTube's algorithms are building a new right. Many right wing publishers benefit from YouTube's algorithms to build the new right.
YouTube's recommendation engine follows the digital footsteps we all make. And it sees connections, not context. It knows when audiences repeatedly come together, but does not grasp why. And it predicts what they're likely to view next. Thus are the "mainstreams" of conservative thought brought into proximity to the far right fringe.
As Klein has it,
"Many of these YouTubers are less defined by any single ideology than they are by a "reactionary" position: a general opposition to feminism, social justice, or left-wing politics."
On YouTube, tomorrow's politics are emerging today. Tarrant noted this and made the online community work in the gunman's favor. Our brown shirts are now digital: not only has their conspiratorial hate spread from the internet to real life, it's also weaponized to go viral.
---
It stretches from Christchurch to Pittsburgh and extends out in every direction.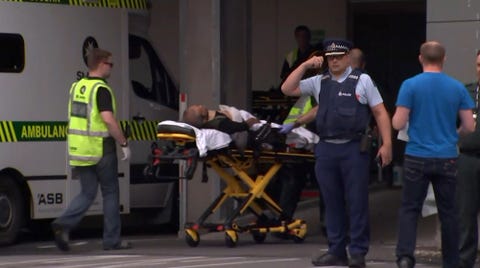 The always-dependable Charlie Pierce noted that Anders Breivik, the murderous white-supremacist who killed 72 people in Norway in 2011, has become one of the most significant figures in international terrorism by providing a template for the modern white-supremacist mass murderer.
From Ted Kaczynski, he borrowed the idea of publishing a manifesto. From the Columbine killers, he borrowed the idea of using both bombs and guns. And from the international white-supremacist networks, he borrowed the murderous rage and bloodthirsty rhetoric necessary to carry out acts of mass murder, and to justify his crimes through an elaborate bullshit ideological exoskeleton that he wore like body armor. He put all of this together and created the modern mode of mass political murder, one that was carried out again Thursday in Christchurch, New Zealand.
Pierce notes that Tarrant's latest manifesto
reads like a vicious form of grandiose trolling. But there seems to be little doubt that the crimes themselves speak loudly of the basic truth that this was a right-wing act of war against a target population. And, because of that, we should take the following passage very seriously. The alleged shooter called the President* of the United States "a symbol of renewed white identity and common purpose."
When asked if the rise of white natonalism or white supremacy posed a rising threat around the world, Trump replied,
"I don't, really. I think it's a small group of people that have very, very serious problems, I guess. If you look at what happened in New Zealand, perhaps that's the case. I don't know enough about it yet. But it's certainly a terrible thing."
On Sunday, Mick Mulvaney and other staffers made the rounds and insisted that Trump was "Not a White Supremacist." Which speaks volumes.
White supremacy now poses an international terrorist threat stretching from Norway to Pittsburgh, from Christchurch to Las Vegas, sharing objectives with the Night Riders or the Bikers for Trump, but better armed and more purposeful. Brownshirts used to intimidate; the new generation attacks to sow terror in targeted groups. This poses an existential threat to the very notion of liberal democracy. Today the target is Muslims; Tomorrow's target will be…?
For our purposes this week, Charlie Pierce gets the last word:
From [white supremacist terrorism] runs on a parallel track with the rise of a xenophobic rightwing nationalist politics that is conspicuously successful in a number of putatively democratic nations. Liberal democracy is under attack and, like any revolution, this one has both a respectable political front and a violent auxiliary that operates on its own imperatives. That one of those auxiliaries cites both a Norwegian mass murderer and the President* of the United States as inspiration for killing 49 people is not only evidence of the width of the threat, but also the depth of its commitment to the cause. This is the everyday al Qaeda of the angry white soul, and it's growing.
Now is the time of monsters.
---
Surly1 is an administrator and contributing author to Doomstead Diner. He is the author of numerous rants, screeds and spittle-flecked invective here and elsewhere. He lives a quiet domestic existence in Southeastern Virginia with his wife Contrary. Descended from a long line of people to whom one could never tell anything, all opinions are his and his alone, because he paid full retail for everything he has managed to learn.

From the keyboard of Surly1
Follow us on Twitter @doomstead666
Like us on Facebook
Originally published on Daily Kos June 9, 2017
"In the 1950s and 1960s, civil rights activism and new federal laws inspired the same resistance to racial progress and once again led to a spike in the use of Confederate imagery. In fact, it was in the 1950s, after segregation in public schools was declared unconstitutional in Brown v. Board of Education, that many Southern states erected Confederate flags atop their state government buildings."
― Bryan Stevenson, Just Mercy: A Story of Justice and Redemption
---
Earlier this year, one Corey Stewart, an overcooked potato currently running for Virginia governor against Republican fixer and bagman Ed Gillespie, campaigned at a Confederate-flag-bedecked gedunk on Virginia's Eastern Shore (a home for retrograde politics ever since Governor Berkeley fled Bacon's Rebellion for safety in 1676.)
A few words about Corey Stewart: He is Chair of the Board of Supervisors of Prince William County, Virginia, and drew national media attention for spearheading Prince William County's 2007 crackdown on illegal immigrants. He was hired as the Virginia chairman of the Trump for President campaign in December 2015, and fired in October 2016. He also drew attention for his use of the word "cuckservative" in a Reddit AMA.
Let's be clear: Stewart hails from Minnesota and has no ties to the Confederacy aside from whiteness. Stewart has made common cause with those Virginians who have elevated the Confederate flag and Civil War monuments to false-god status:
"Over my dead body when I'm governor of Virginia are we ever going to take down the statue of Robert E. Lee or Stonewall Jackson or any hero of the commonwealth of Virginia," he roared in a dance hall plastered with the Stars and Bars. He put in a good word for the flag, too.

"I'm proud to be next to the Confederate flag," said Stewart, a Minnesota native and chairman of the Prince William Board of County Supervisors. "That flag is not about racism, folks. It's not about hatred. It's not about slavery. It's about our heritage. … It's time that we stop running away from our heritage. It's time that we embrace it."
Otherwise known as shoveling fresh meat to the base.
Americans have had to endure 150 years of revisionist history from sore losers. I have (hyperbolically) argued with Confederate-flag defenders that, had we as a nation not been beguiled by Lincoln's "soft peace" after the Civil War with paroles for everyone, and executed several thousand Rebel legislators and top-ranking officers, perhaps the many apologists for the so-called "Lost Cause" would not have made so bold with their pens.
And perhaps we would not have had to continue to endure the American swastika as an emblem of the worst instincts of the American experience.
When they say, "heritage, not hate," they lie.
Let's be clear: the Confederate Flag and its derivatives, including the Battle Flag (which is often confused for "the Confederate flag) was created as a symbol of oppression. Period. The Confederacy was founded on the explicit principle that slavery is the "natural and normal condition" of black people. This is not arguable.
The flag's promoter said:
Our idea is simply to combine the present battle-flag with a pure white standard sheet… As a people, we are fighting to maintain the Heaven-ordained supremacy of the white man over the inferior or colored race; a white flag would thus be emblematical of our cause… it would be hailed by the civilized world as THE WHITE MAN'S FLAG.
If that is not sufficiently convincing, take what Alexander Stephens, Vice President of the Confederate government said in the "Cornerstone Address," specifically addressing America's belief that all men are created equal:
Our new Government is founded upon exactly the opposite ideas; its foundations are laid, its cornerstone rests, upon the great truth that the negro is not equal to the white man; that slavery, subordination to the superior race, is his natural and normal condition.
The problem with the flag, and the monuments, is that they have become rallying images for the worst impulse of illiterate, retrograde types. The Trump era gas given implicit permission to white supremacists, neo-fascists and assorted Nazis to come out of the shadows and rejoin public life.
On May 14, Self-proclaimed white nationalist Richard Spencer (he of punch-a-nazi meme fame) led a tiki-torch carrying group of demonstrators in Charlottesville to protest plans to remove a Confederate monument.
Via Periscope, Spencer addressed the crowd thus:
"You will not replace us. You will not destroy us.You cannot destroy us. We have awoken. We are here. We are never going away."
And as if to prove the point, we learn via The Root this week that the KKK has filed paperwork for a demonstration in Charlottesville on July 8. And a group who call themselves "Unity and Security for America" have applied to hold another event on Aug. 12.
In a tasty bit of writing-with-a-flourish, The Root's Michael Harriot describes organizer Jason Kessler, the blogger too racist for The Daily Caller, as
…one of the many butt-hurt white boys upset over the removal of Confederate monuments—also believes in the bullshit premise of "white genocide," once writing, "White people are rapidly becoming a minority in the U.S. and Europe," and adding, "If we're not able to advocate for ourselves we may go extinct…"

…neofascists have lately made the statue a symbol of "political correctness gone mad," because the white man's ego has lately become as fragile as his toehold at the top of America's social hierarchy.
And that's where we are. The Trump era (Eric Trump: "Democrats aren't even people") has unleashed the zombie id of the American right, and it expresses itself in flag and monument-fetish. This is a movement nourished by hatred of the other, as old as wars of extermination of the Native American, enslavement of the African, and hatred of each successive wave of immigrants whose arrival surely announced the defilement of our women and the destruction of our way of life, whatever that means.
Racist ideology runs through the bloodstream of our body politic as surely as does a taste for violence. It has ignorance and fear at its root, and definition of "the other" as dangerous.
Symbols have no inherent meanings, only those people assign them. The Confederate flag (and assorted Confederate monuments) is now assigned many different meanings: a symbol of slavery, an emblem of rebellion, a guidon for white supremacists, an historical artifact, even a benign display of regional pride. But as white nationalists make bold to reopen old wounds and sow deep divisions, we have to remember the words of Edmund Burke:
The only thing necessary for the triumph of evil is for good men to do nothing.
---
Note: If you are a history geek like me, and want to know more about Bacon's Rebellion (1676–1677), a litlte known and less understood episode of history, the net effect of which was to codify and rigidify a race-based caste system in British America, I recommend this article by James Douglas Rice in the online Encyclopedia Virginia.
---
Surly1 is the author of numerous rants, articles and spittle-flecked invective, and was active in Occupy. He lives in Southeastern Virginia with his wife Contrary and is the proud parent of a recent college graduate.