1
« on: November 14, 2014, 01:18:00 AM »
Off the keyboard of Stuck in New Jersey
Follow us on Twitter @doomstead666

Friend us on Facebook
Published on The Burning Platform on November 13, 2014
Discuss this article at the Kitchen Sink inside the Diner
Paul Simon sang — "When I think back on all the crap I learned in high school it's a wonder I can think at all. And though my lack of education hasn't hurt me none I can read the writing on the wall."
I'm not exaggerating when I say my high school years were the worst four years of my life. Most everything I needed to learn I learned in kindergarten, picked up a thing or two as late as 8th grade, but I didn't learn Jack Shit in grades 9 through 12. I had few friends. It was so bad, as you will see in the pictures below, not even Da Gooberment tried to protect me!
What they tried to teach me was mostly a Big Pile Of Bullshit.  Here, let Pete Seeger 'splain it to you in under two minutes.
It's not that I wanted a lot of government protection. Eddie Billian (actual name), a wannabe jockfuk,  picked on me almost every single day.  I used to daydream about cutting off his hands in shop class.  I would have been happy if they let me get away with just that, a Justifiable Amputation. Even after all these years … Eddie, if you're reading this just know that if I ever run into you, I'm going to kick you in the fuck.
Unfortunately, we now have laws governing ………. everything.  Laws we couldn't even have imagined back in my day.  Somewhere along the line we gave up our right to choose even simple things, and allowed the government to impose their standards upon us. As you read this, just ask yourself one question: —–"When will we tell the government we would rather die, than continue to be their mindless slaves?"
WHEN did we say, "To hell with this?"
OK, let's get started.
That was the extent of the warning my mom gave me. Back in my day, there were well over 200 activities that could put your eye out! But, virtually none that could kill you. How much fun can a game be if there isn't at least a small chance of death?
So, the kids on our block played an interesting version; each of us would get one jart and at the same we'd throw it straight up in the air as high as we could, and then we'd dodge the incoming hail of plastic and steel … the idea being to wait to dodge the missile until the very last possible second. One time a jart buried itself into Angelo Falcone's foot, and he started to cry when blood oozed through his white Converse sneakers …. not because it hurt, but because his father was gonna kill him for messing up his sneakers!
It's been shown that the business end of a jart can land with a force of several thousand pounds of pressure per square inch. Seriously. We Boomers may have ruined America, but we surely weren't pussies.
By my own estimate, I believe jarts were thrown about 138.4 Billion times by 1987. In April 1987, seven-year-old Michelle Snow was killed by a lawn dart thrown by one of her brothers' playmates in the backyard of their home in Riverside, California. She should have ducked. Previously, only two other children died. So, 138.4 Billion throws … 3 dead … do the math. Mr. Snow went on a crusade and by 1989 Congress banned jarts, again, but this time forever.
In one respect, I suppose it's nice that in America one person can still make a difference. On the other hand, one person gets their way almost always at the expense of thousands of others. Isn't this tyranny by the few?
In the news today the town of Westminster, MA (pop: 7,000) banned the sale of any and all tobacco products ….. a decision made by a THREE MEMBER Board Of Health. Three people who don't give a damn that the overwhelming majority of the town does not support this action. Why …. that's almost as bad as 317 million Americans being ruled by 535 criminals in Congress.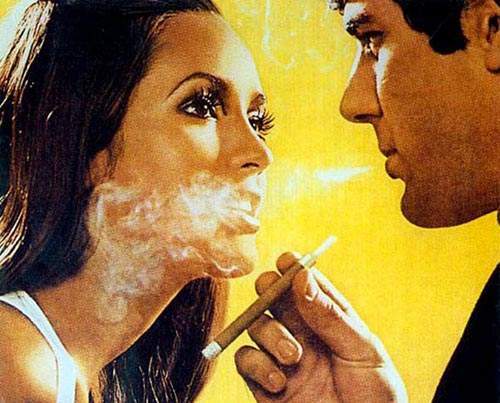 Back in my day, it seemed like everyone smoked. Watch an old episode of Perry Mason; Perry and Paul Drake smoked constantly … murderers smoked while murdering. Doctors smoked while delivering babies. You could smoke in a supermarket, in an airplane, or any restaurant. Teachers smoked. Students smoked in the bathroom. Doctors smoked Lucky Strikes. Even Father Joseph at my Catholic school, St Peter's, smoked while greeting Sunday parishioners.
Asking "Mind if I light up?" was a mere formality. No one dared say, "No!" for fear of being labeled a pussy. Smokers smoked and there was zero lack of concern for those who didn't smoke. Smokers weren't forced outside …. non-smokers were! Those were the good old days of 'IN YOUR FACE!'. It was a world full of adults who didn't have anxiety attacks over a thousand different "safety" issues.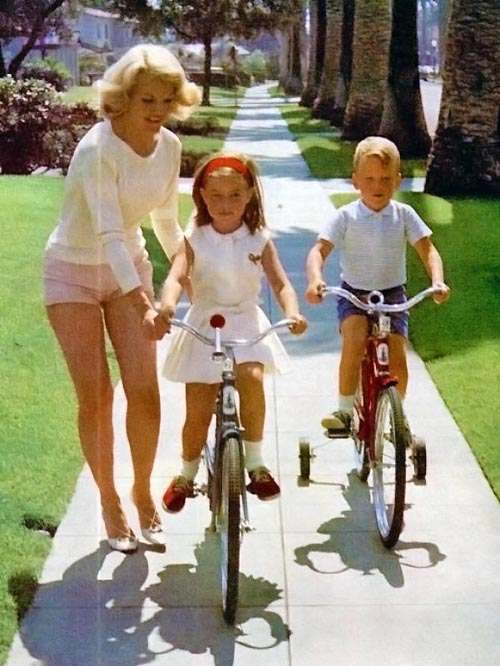 Whether riding a bike, or roller skating, or skateboarding …. NO ONE wore a helmet. If you did, your social life would have been over, kaput, finito … an outcast, destined for humiliation and abuse … especially in gym class. There were only two groups that wore helmets; football players and the mentally retarded. (Our own poster, bb, wore a helmet … and he wasn't a football player.)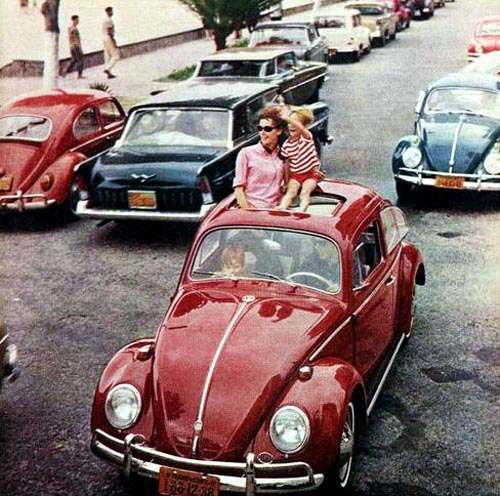 My dad's first two cars didn't have seat-belts. My first car, a 1958 Pontiac Chieftain, didn't have seat-belts. When we did get cars with seat-belts, we didn't wear them. They were a pain in the ass. Belts were made to hold up your pants, not bind you up in a seat. Child seats? Never heard of them. When we brought my new baby sister home from the hospital, my mom just threw her in the back seat … with me. I did put a Teddy Bear on the edge of the seat to keep her from falling off.
Sure, I'll agree that seat-belts save lives. But, that's not the point. It should be a PERSONAL decision … not one forced upon you. Besides, the gooberment doesn't give a rats ass about your life …. otherwise they wouldn't have sent 100,000+ young men to their deaths in various adventurous wars since WWII. Nosiree. "Click-it or ticket" is all about extracting more money from your wallet into theirs.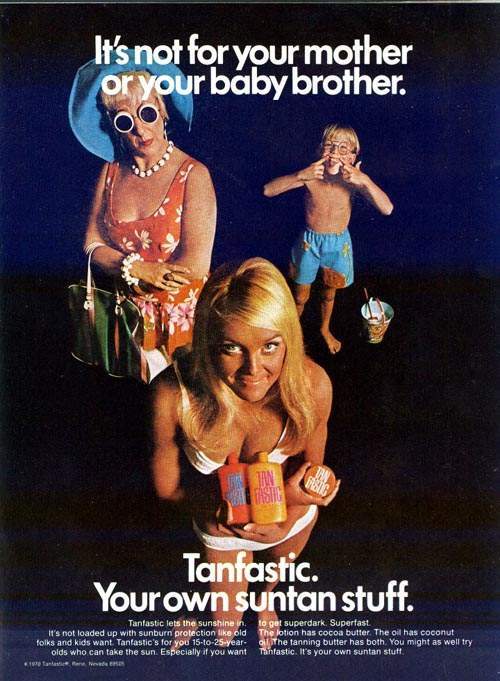 In case you didn't read the ad … you must;
"Tanfastic lets the sunshine in.  It's not loaded up with sunburn protection like old folks and kids want.  Tanfastic's for you 15-to-25 year olds who can take the sun.  Especially if you want to get superdark.  Superfast."
Got that? Back in my day we did NOT try to BLOCK the sun. Oh, no!! The goal was to AMPLIFY the sun's rays. Get dark, baby .. real, real dark!! Screw that sun-screen shit. The only people who went the sunscreen route were those with medical conditions … like, albinos. My sister (I swear!) used to smear herself with butter. Other women (like, Nancy Pelosi) used Crisco. I swear that's true. Back then few ever asked, "What could go wrong?" If it feels good, do it, and being a Darkie felt reeeeal good.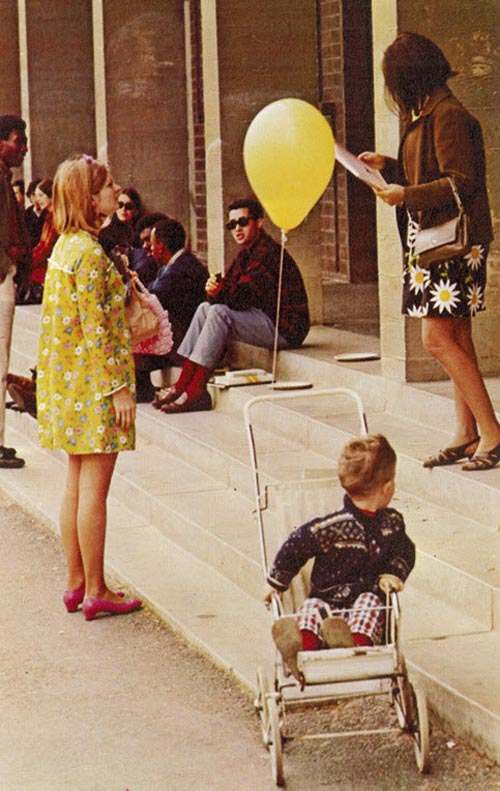 Sadly, that's the world we live in today. I've seen parents hook up their children with what looks like a dog leash. A few weeks ago we went out to eat with Ms. Freud's son and family. It was a nice day, so we ate outside in the patio area. As it so happened her grandson, Andrew, wandered off …. a few feet behind another table … when his mommie started freaking the fuck out … "WHERE'S ANDREW!! WHERE'S ANDREW!!!!!!". It was so goddamn embarrassing, you have no idea.
During summer vacation from school, somewhere around 9AM I would proudly announce, "I'm going out to play!" Mom's only response, "You better be home by dinner!" …. which was 6PM. Yeah, nine hours of unsupervised activity. Oh, you should know … I lived in Newark, NJ. I would wander literally MILES from home … either to Weequahic Park (a two mile walk), or to my best friend's house in Irvington (a five mile bike ride … no helmet). Sometimes my dad would take me shopping to the lumber yard, hardware store, etc., and if I was a pain in the ass, meaning, I'd pester him to buy me shit, well … he would just leave me in the car once we arrived at the destination. Sometimes that happened during 100 degree weather. BOTH my parents would have been arrested, dozens of times, in today's environment. I think it was Pogo who said, "We have met the enemy, and it's us."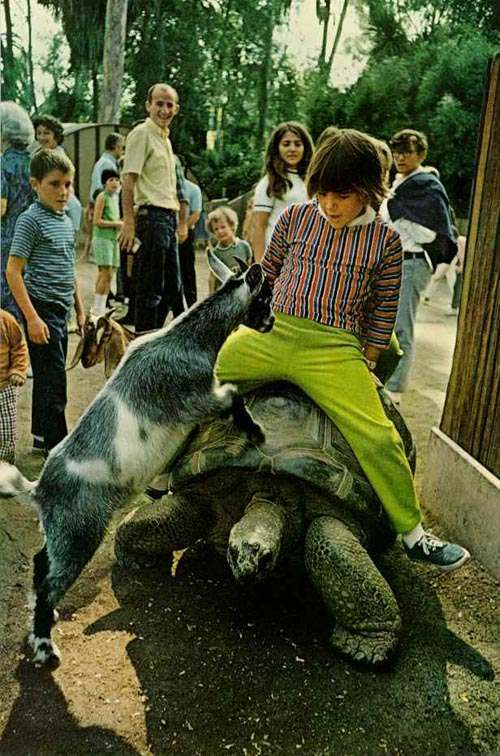 That's what my dad said when he was teaching me to ride a bicycle, and I was doing just fine, and then the sumvabitch let go, and then I freaked out, and then I fell, and then I scraped my elbow and hand badly enough to draw blood, and then I cried, and then yeah he said "Quit being a baby!", and then mom came running and spit (yes, spit) in a hanky and then tied it around my arm with her kerchief (yes, kerchief), and then I got my (then) skinny ass back on the bike and then learned to ride it THAT very day. Our "first aid" kit consisted of Band-Aids and a bottle of iodine.
See the kid in the picture? He's about to have his nuts rammed by a goat. See the adults? They think that's funny as shit. We were tough back then.
Do you know the nutritional value of white bread? I'll tell you. Less than zero. In other words, eating it actually extracts needed minerals and vitamins from your body. Wilson's Mor was originally named Wilson's Moron … cuz you gotta be a retard to eat it; pig's head, snout, cheek meat, and even tongue. Their motto is "everything but the squeal" Yummy!!
As a child, I did not know one single adult, ever, who was concerned about getting this or that vitamin, or this or that mineral … except in commercials. We ate some of the crappiest "food" ever invented. Yet, we survived, and even thrived.
Compare yesteryear to Moochelle's Mandated gooberment lunch. Below is a picture taken earlier this week by Darrel Bunch, a senior at Haskell High School in Oklahoma.   WTF???
And Lastly …
Not that there's anything wrong with that.  It was better that way. And that's all I have to say about that.