1
« on: Today at 07:15:00 PM »
So Diners can plan on what dishes they will bring to the
FEAST
, here is what the
Cooking Zone
kitchen is whipping up for Conspicuous Consumption on Friday, June 21st:
Doomstead Diner Menu Prix Fixe
Summer Solstice 2019
Price: FREE!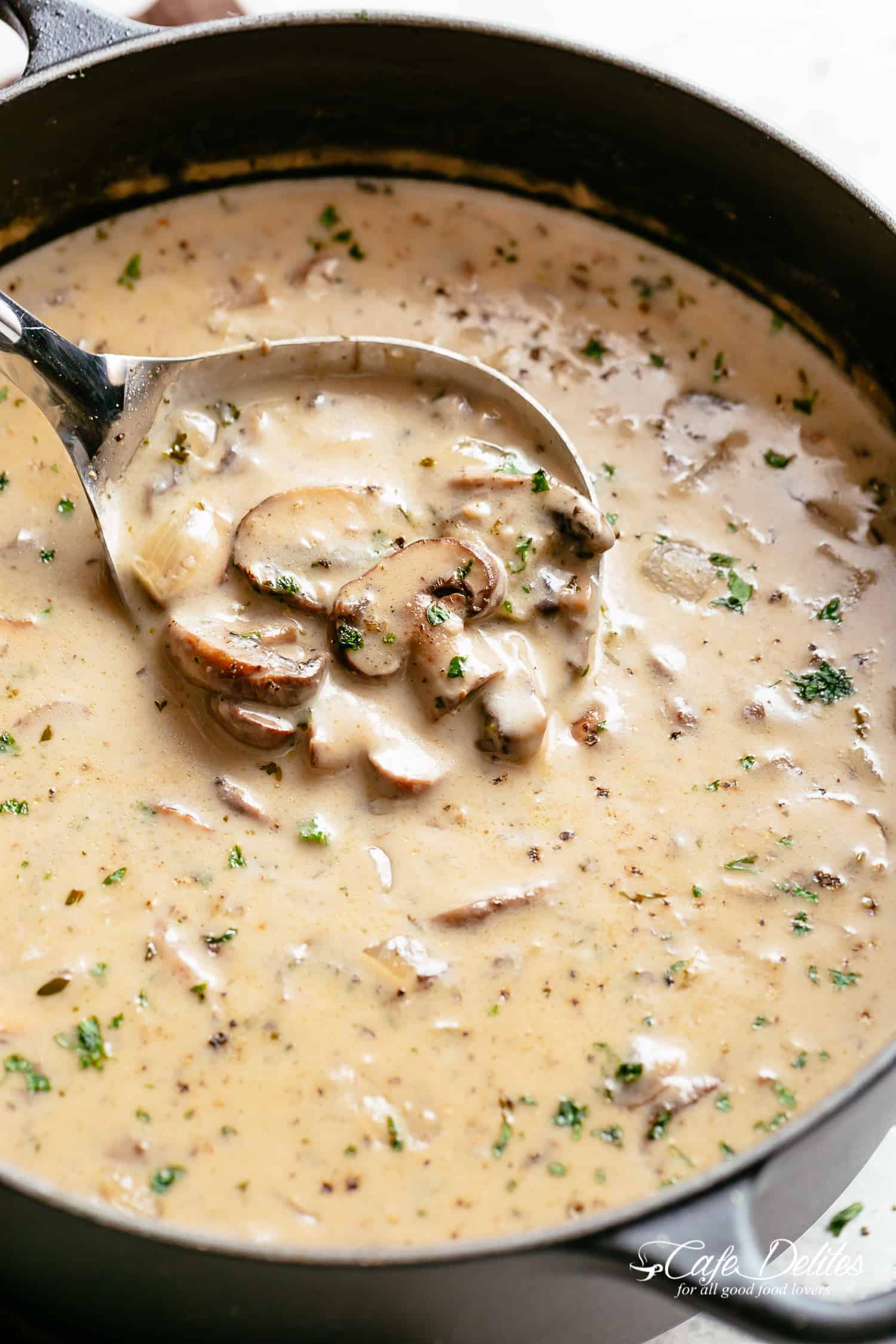 Starter: Cream of Wild Mushroom & Garlic Soup infused with Tarragon & Rosemary
A delicious blend of flavors and textures
from an Original RE Recipe
Side Dish: Asparagus & Mushroom Alfredo Casserole
A marriage made in heaven between al dente Asparagus spears and butter sauteed Crimini mushrooms in a fresh Alfredo sauce topped with seasoned bread crumbs
from an Original RE recipe
Main Course: Mediterranean Grilled Alaska Coho Salmon with Kalamatta Olives, Tomatoes, Artichoke Hearts, Hearts of Palm and Feta Cheese
Grilled to moist perfection with crispy skin on Bugout Cooking Apparatus
from an Original RE recipe
Beverage: Cheap White Wine
Purchased originally by RE from the ON SALE rack at 3 Bears Liquor Store
(you are
to bring a more expensive bottle of wine to share. Red is OK too, even though it's a fish dish.)*Note: Photos above are Googled facsimiles. You have to wait until Friday for the actual photos and videos, which are better.
Remember, you don't have to actually cook up a dish, you can just pick a favorite and Google up a representative Food Porn pic to share at the dinner table as we discuss the ongoing
Collapse of Industrial Civilization!
Eat well in Collapse!
RE